A six-year-old boy from Louisiana wanted to make sure the puppy that his family fostered over the last few months will eventually be adopted by a kind family. So he took matters into his own hands, and wrote several letters on behalf of the puppy, just to let everyone know that she's "the best dog you could ask for!"
Maggie – an adorable pittie mix – was just a tiny puppy when she has been rescued by volunteers from the North Shore Animal League America. But because, she was way too young to be adopted, the organization decided to found her a foster family first. This is how, the sweet puppy ended up with the Duncan family from Louisiana, and it proved to be the best place a rescue puppy can be.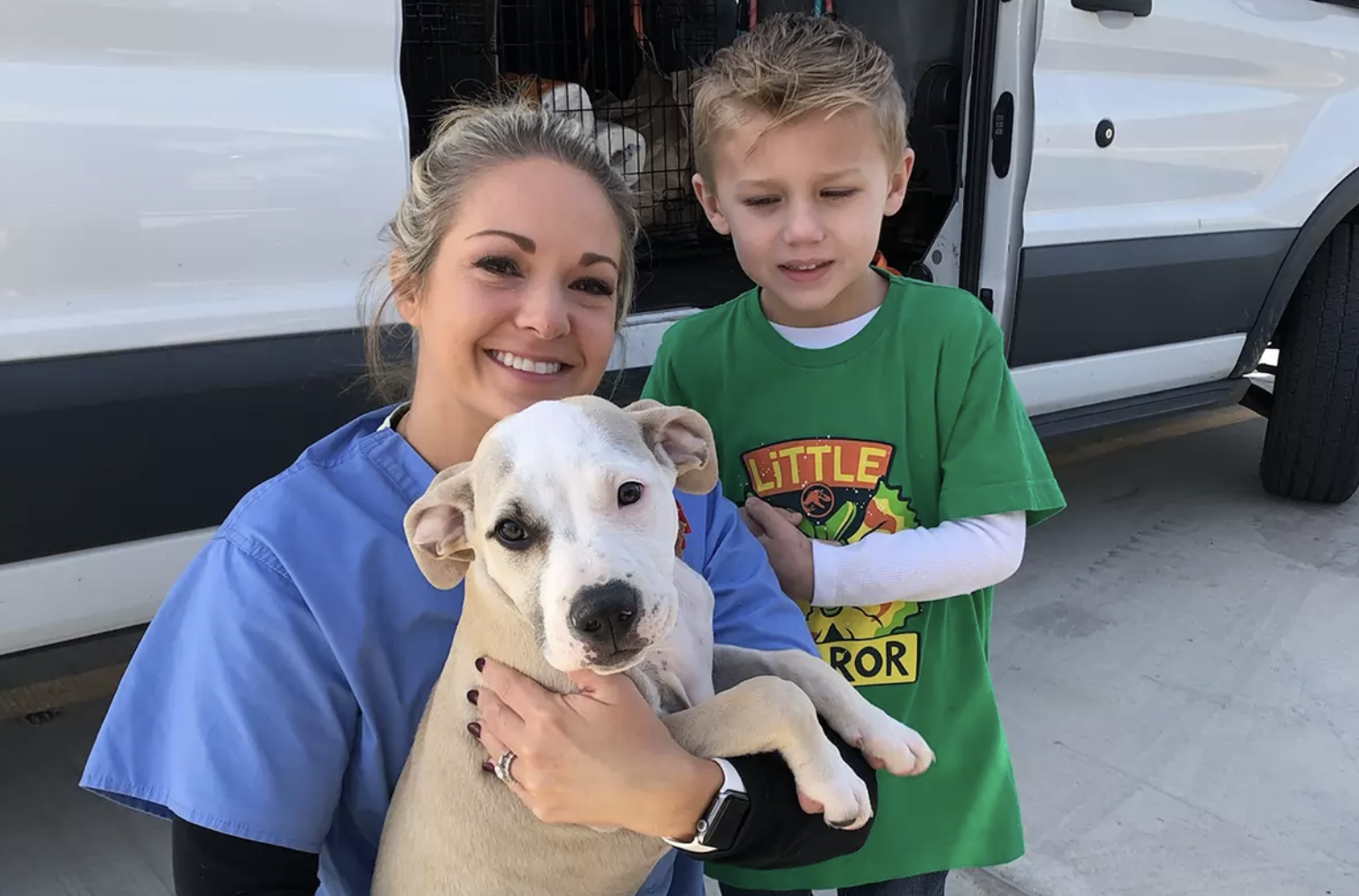 The family's children, Roman and Wyatt, instantly fell in love with Maggie. Roman, especially, got so attached by the lovely pit bull and he did everything in his power to make her feel as comfortable and loved as possible. Anyway, the Duncans knew that Maggie would eventually be adopted by another family, but they just wanted to make sure she will be ready when that moment will come.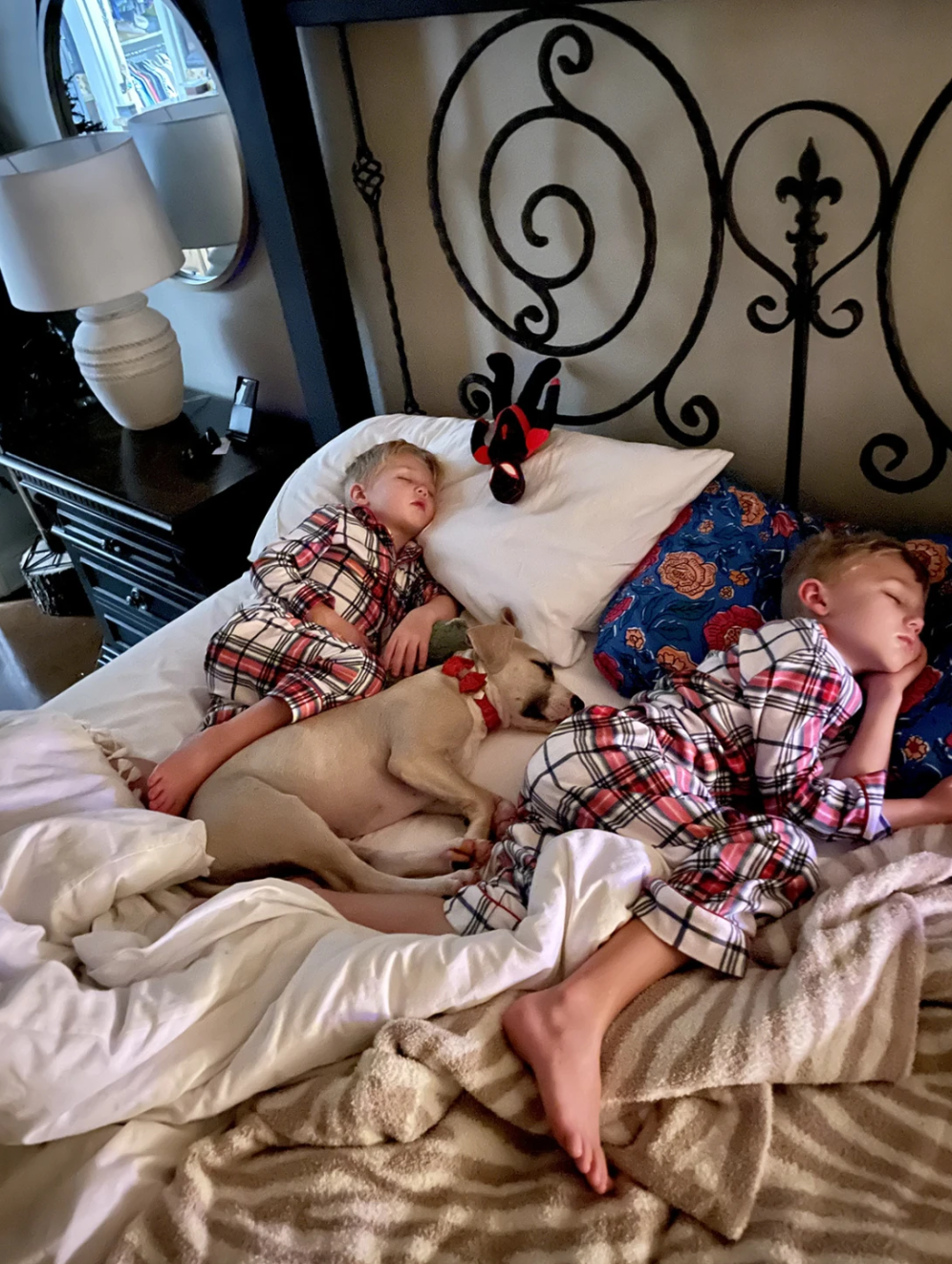 When Maggie was old enough to be put for adoption, Roman was very keen to increase her chances of adoption. So he decided to write a few 'letters of recommendation' in order to let everyone know how sweet and adorable Maggie is. So when the puppy arrived to New York, for adoption, she came with some photos and these so sweet letters.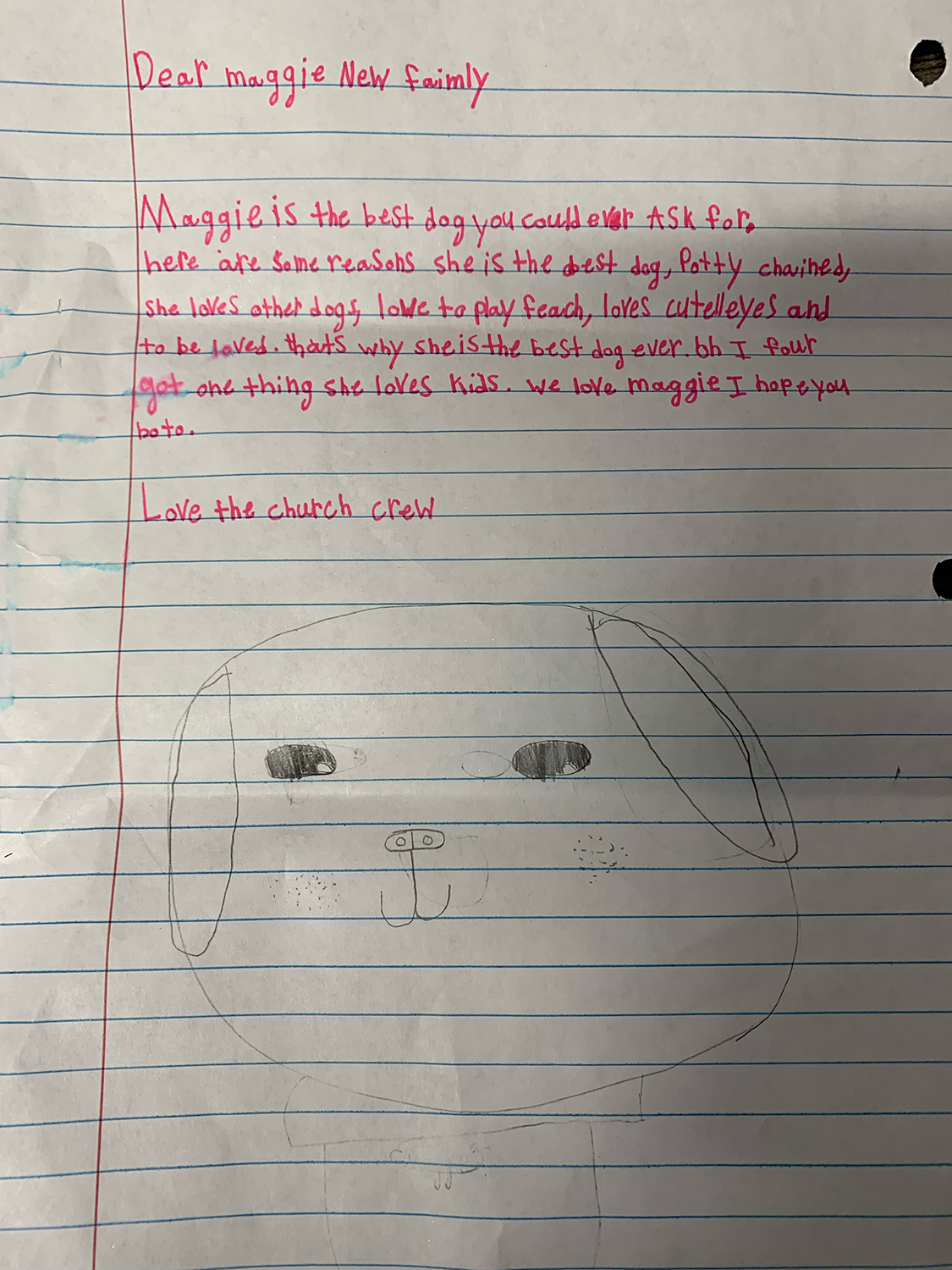 "Dear Maggie New Faimly, Maggie is the best dog you ever ask for," the 6-year-old wrote. " Here are some reasons she is the best dog, Potty chained, She loves other dogs, love to play feach, loves cutelleyes and to be loved.
Thats why she is the best dog ever. bh I four got one thing she loves kids. We love Maggie I hope you bo to. Love the church crew."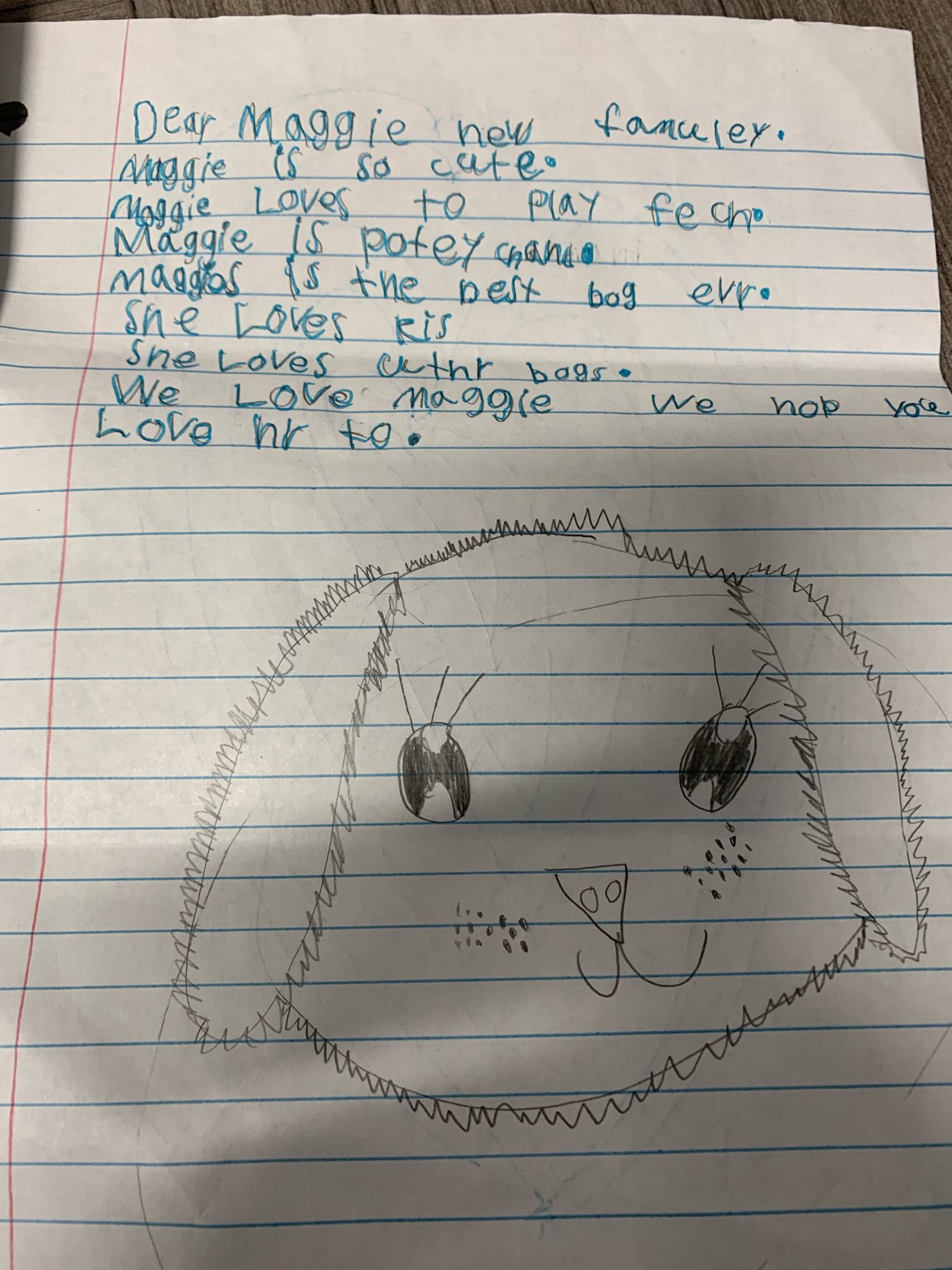 The boy's adorable words impressed everyone, including Karla Agostinello – the North Shore Animal League America's rescue team manager. Speaking for TODAY, she said: "I was so touched. It's hard to put the animals on the truck. So I do get a lot of letters from adults — but children, not many. So this is why it touched my heart so much."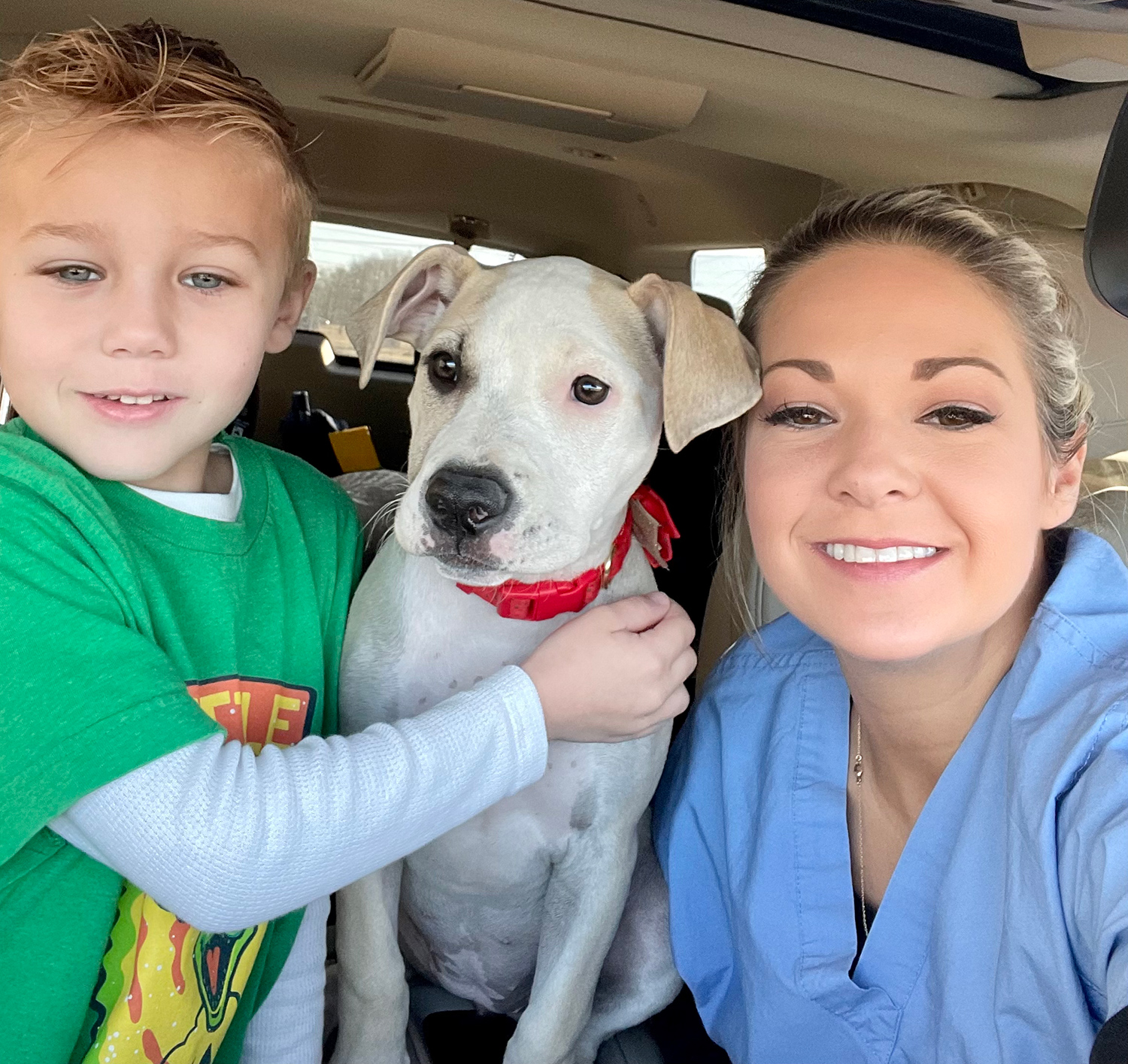 Thanks to Roman's letters, Maggie was eventually adopted by a very caring family – who was also touched by his nice words. Thanks to this big-hearted little boy, Maggie has now a forever home. A place where she could live peacefully!