Notre Dame Cathedral in Paris, France, has stood vigil over the city since it was constructed in the 11th Century.
The structure is not just a religious and tourism icon, perhaps the second-most well-known landmark after the Eiffel Tower; it's also a powerful symbol of humanity that contains priceless works of art and holy relics. The towering walls and flying buttresses have withstood two world wars, the Nazi invasion, and countless other pivotal moments in human history, yet on April 15, 2019, tragedy struck.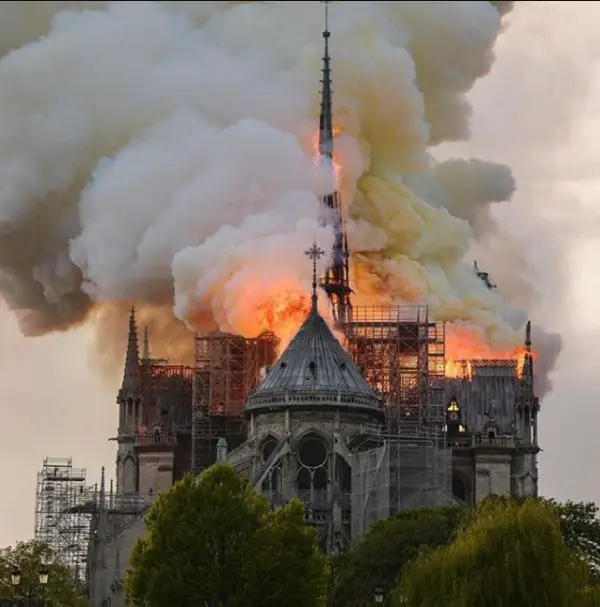 The cathedral had been undergoing extensive renovations when a fire broke out due to unknown causes. The flames quickly grew out of control, feasting on the centuries-old structure like it was made of kindling. Both locals and visitors alike were horrified to see this incredible symbol of France burning out of control, and as news broke, the rest of the world joined them in grieving this tremendous loss.
The fire burned for hours, and as night fell on the city the sky was illuminated with smoke and flames. Outside of the chapel onlookers had been gathering all afternoon to bear witness to this devastating yet historic event. Journalist Ignacio Gil was among those huddled on the banks of the Seine. When the onlookers around him began to sing, Ignacio recorded the moving moment for his Twitter account.
Ave Maria pic.twitter.com/lb6Y5XV05a

— Ignacio Gil (@Inaki_Gil) April 15, 2019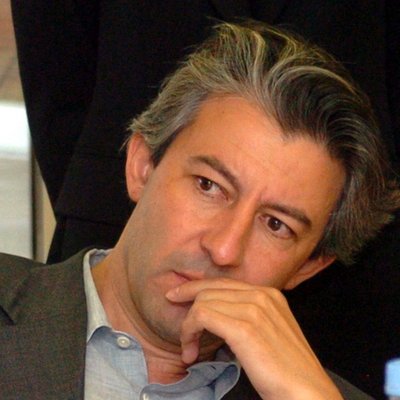 In his video we see groups of strangers standing together shoulder-to-shoulder, lending their voices to "Ave Maria," a traditional hymn of comfort during times of stress and sorrow. The song is sung in French, and it's actually a Catholic prayer called "Je vous salue Marie," which translates to "Hail Mary."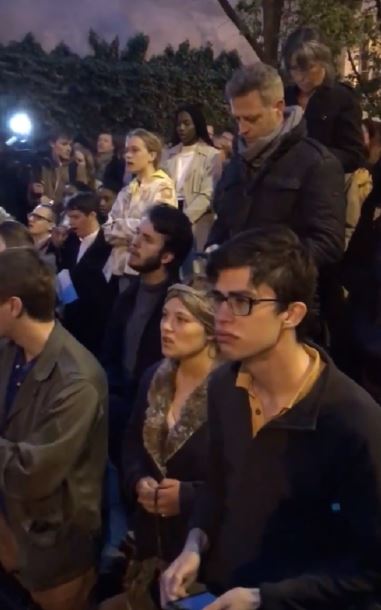 Perhaps it was the power of prayer that enabled the firefighters to regain control of the blaze during the evening hours. Once the smoke clears we'll have a fuller understanding of the damage that was done, but initial reports are encouraging. Not only were priceless works of art and holy relics like the crown of thorns removed before the fire could claim them, but much of the original structure still stood as dawn rose over the city the next day.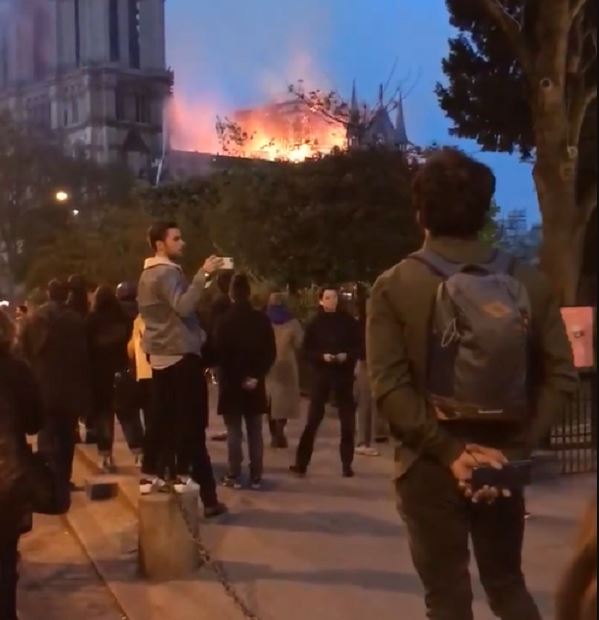 For centuries, Notre Dame has stood as a symbol of faith that seemed impenetrable; for just as long, people have joined together to sing during their darkest hour in order to buoy the human spirit. The cathedral will be rebuilt even stronger than it was before, and the threads of humanity will continue to strengthen as we bind ourselves together during difficult times like this one.
Our thoughts are with the people of Paris.