Michael Buble can hold his own as an artist. He has one of the best-selling Christmas albums of all time, throngs of unwavering fans around the globe and all of the professional success for which he could hope. Even with all of his musical fame and fortune, there was still one item he wanted to cross off his bucket list: singing with Barbra Streisand.
Fortunately, he got the chance to scratch off this item when Barbra asked him to sing "It Had To Be You" by her side. Michael jumped at the opportunity – and the performance that followed was that of a superfan's dream…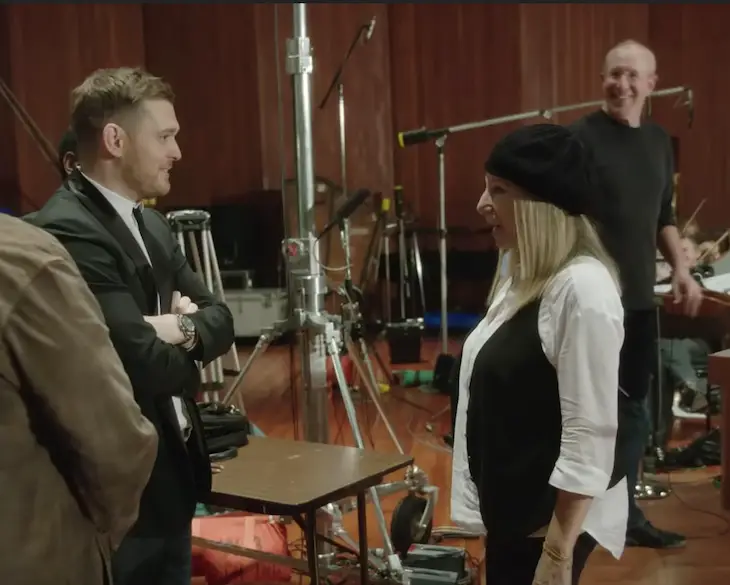 Before hopping into their duet, Michael tried to break the ice by cracking a joke. He and Barbra had never met before – and this was one heck of an introduction. Michael snuck up on Barbra jokingly and said:
"This is the cheapest recording session I've ever had… because you're paying for it!"
This was his way to ease his own tensions, as well. He confided in the camera crew, telling them that Barbra was one of his musical idols as a child, and he didn't want to mess things up now.
"I was just so honored to be asked to do it. And the company that I'm in is incredible company to be keeping. I just wanted to show up and not let her down."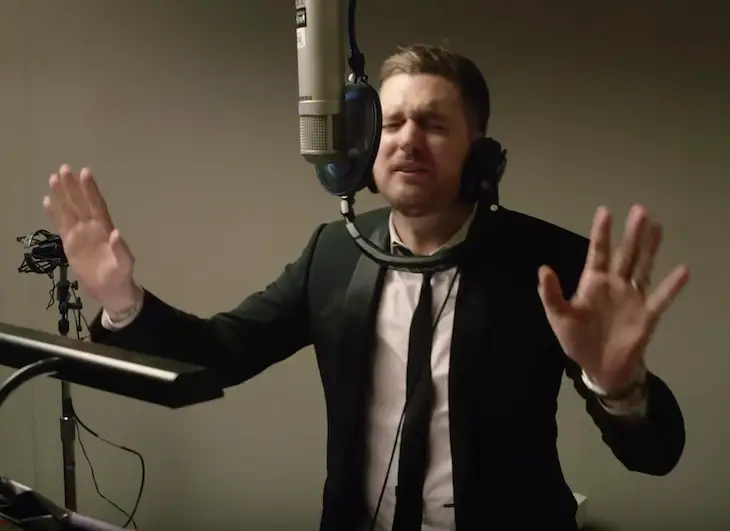 Fortunately, Barbra sensed Michael's nerves and immediately worked to put him at-ease. She wanted to use his big band style in the song, making him feel at home within seconds. Barbra said:
"Michael is a big band singer. So I thought, why not start it as a ballad and then have the big band take over… You can just tell by his attitude, his voice, his freedom, his sense of self. We can play [with the sound]."
With the orchestra booming behind them, the pair took to their sound booths and started to experiment with the song. Barbra told the camera crew live music was essential to creating quality music – she wouldn't record without it!
"This is the way I've always recorded. Since my first album. I've recorded with an orchestra. It's so much fun! I get inspired by what the orchestra's playing and it makes me do other things that I haven't thought of until that moment singing with them."
After hearing their final version of "It Had To Be You," we can understand why she requires an orchestra and talented musical partners like Michael.