The love we share for others, sometimes requires lots of sacrifices and this boy was ready to give up to his puppy, just to make sure he's safe and properly cared for
A 12-year-old boy from Mexico left his puppy in front of a local shelter. The cute doggie was left in a box with a stuffed animal by his side by the time he was found by the staff at the Refugio Xollin. However, they only understand the truth behind that decision after they read the note attached to the box.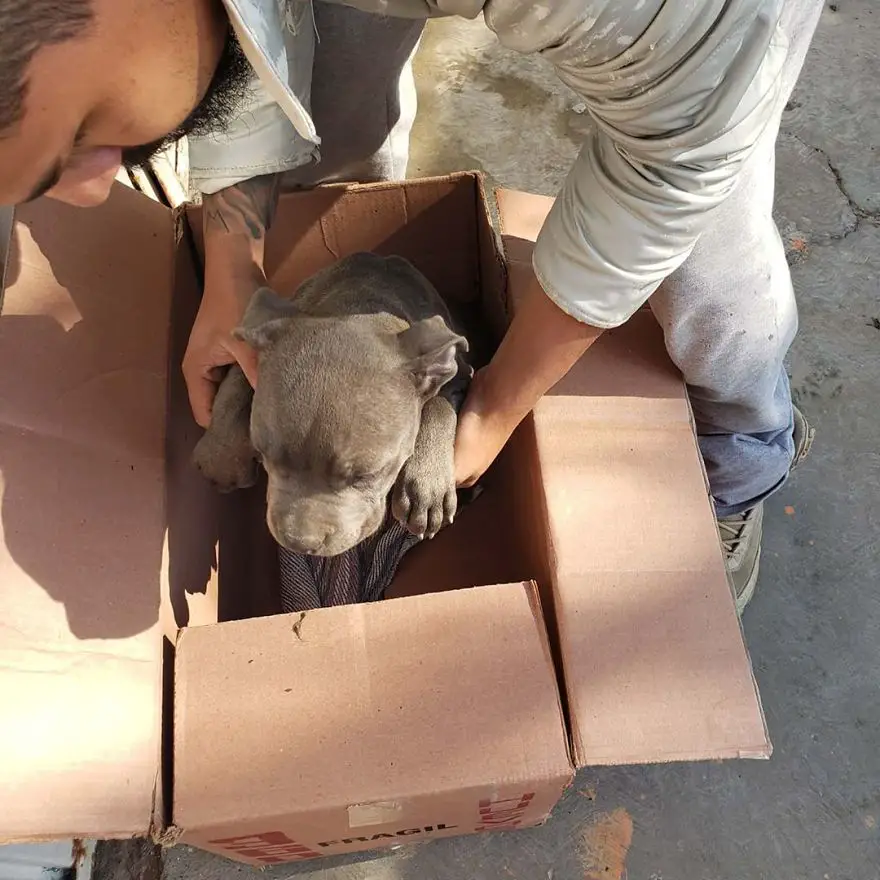 Apparently, the boy, whose name is Andrés, has decided to give his beloved fur companion at the shelter to protect him from his father's mistreatments. The volunteers at the shelter were extremely touched by the boy's gesture, so after they took the dog in, they decided to share the heartbreaking note on Facebook.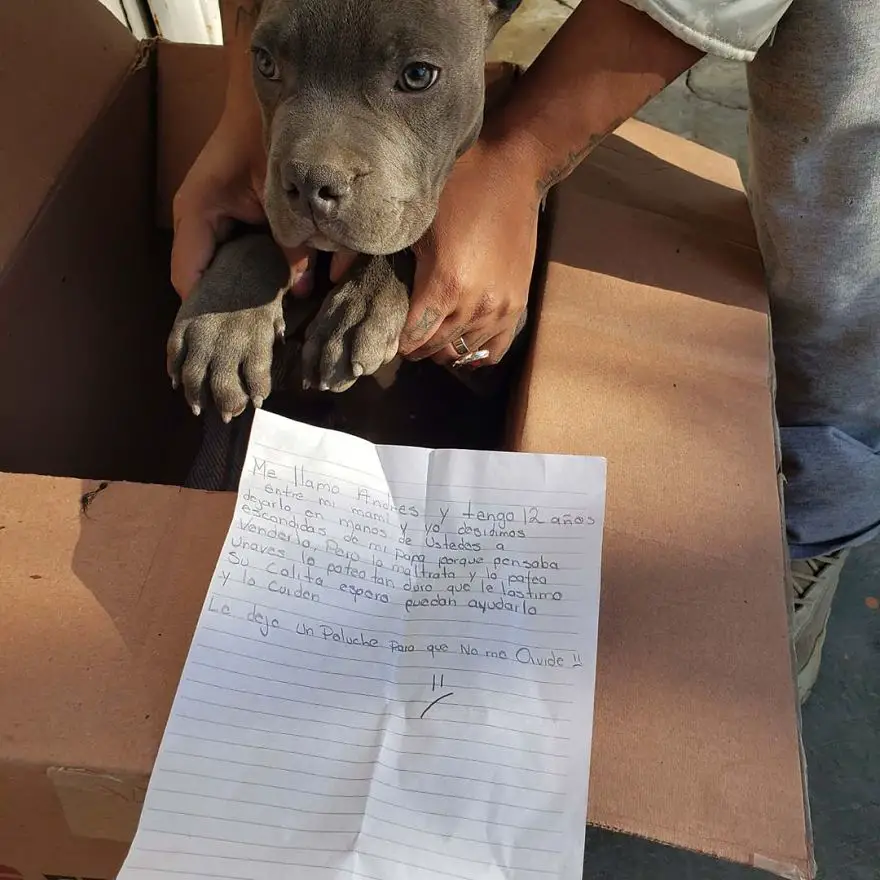 "Someone left this dog at the door of the shelter, inside a box, with a plush toy and a note," the shelter wrote. "The note was written by a kid and he explained his dad was always beating the dog and was planning to sell him. So, in such a state of despair, he left the dog here to save him."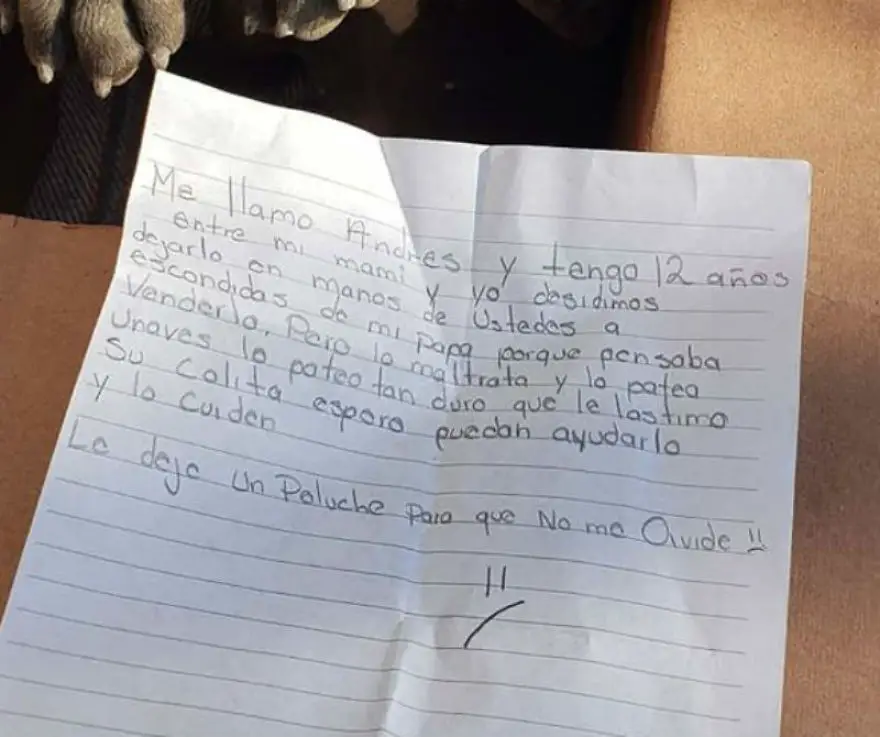 For the love he shares for the little puppy, the 12-year-old boy decided to give up on him, only to know he would be safe and surrounded by love and affection. The boy's incredible selflessness went straight to shelter's staff heart and to everyone to read his words.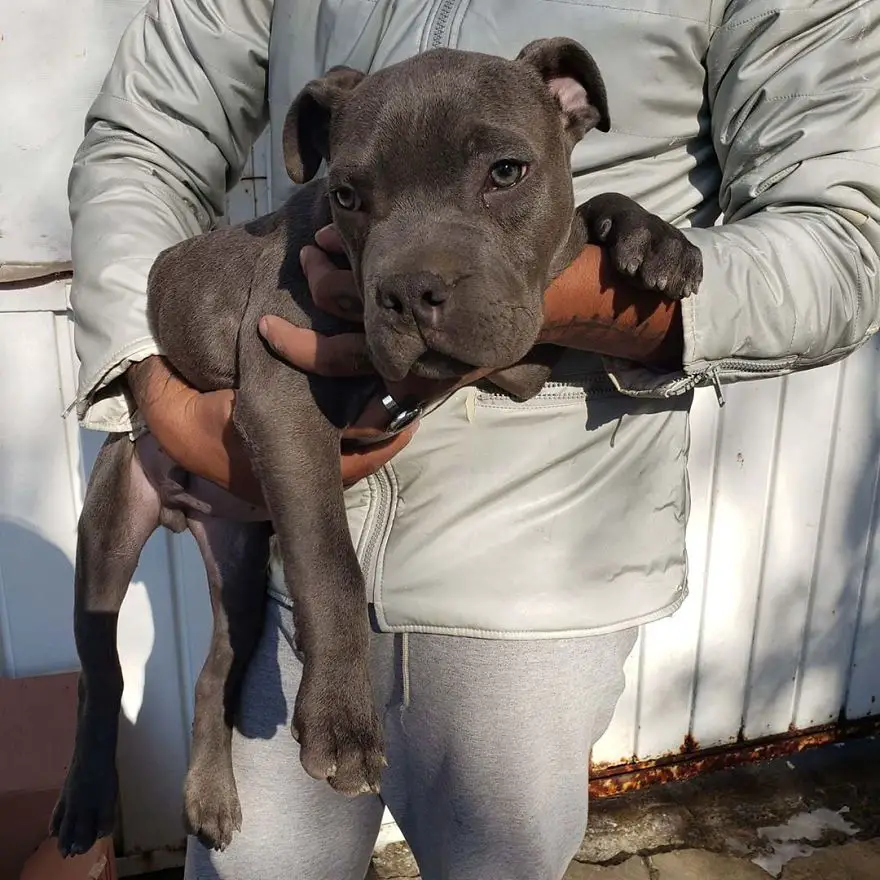 "My name is Andrés and I am 12 years old," the note originally written in Spanish, reads. "My mom and I decided to leave my dog in your hands, hiding it from my dad because he is thinking about selling him. But he mistreats and kicks him. One day he kicked him so hard that he hurt his tail. I hope you can help and take care of him. I left him a stuffed animal so he won't forget me."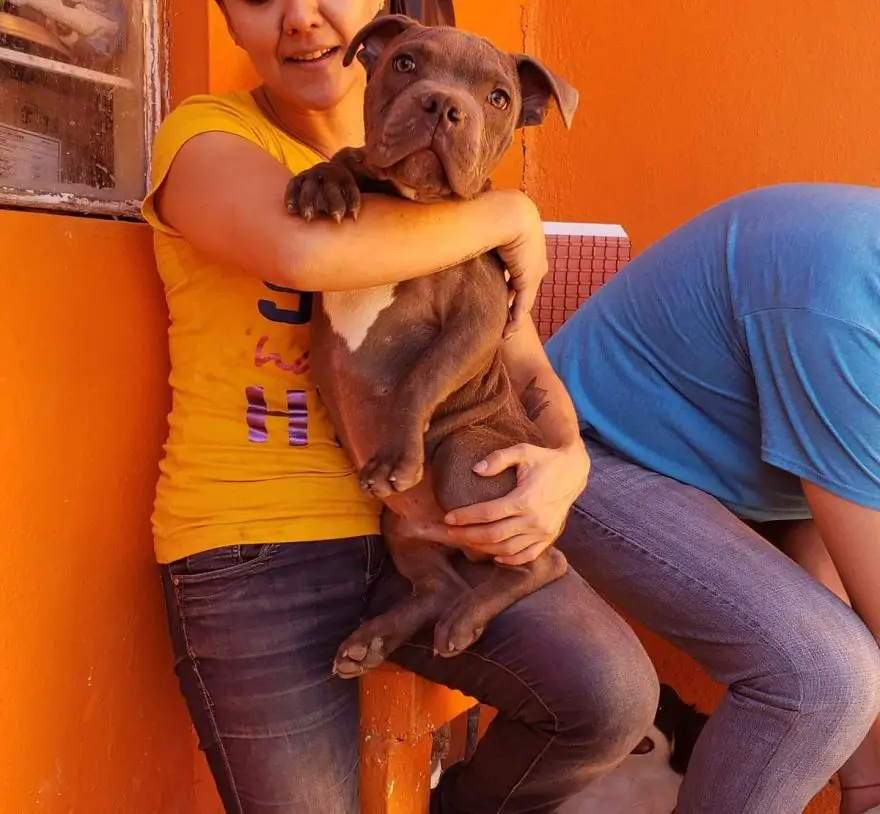 The puppy, eventually named Rene, is in very good hands now. A medical examination revealed he's also in a good condition, both physically and mentally. And even for now he enjoys the love he's been showered at the shelter, it would not take too long until he will find a lovely family to adopt him.