A beloved firehouse dog who passed away got a loving send-off from the firefighters who were his friends for over 10 years.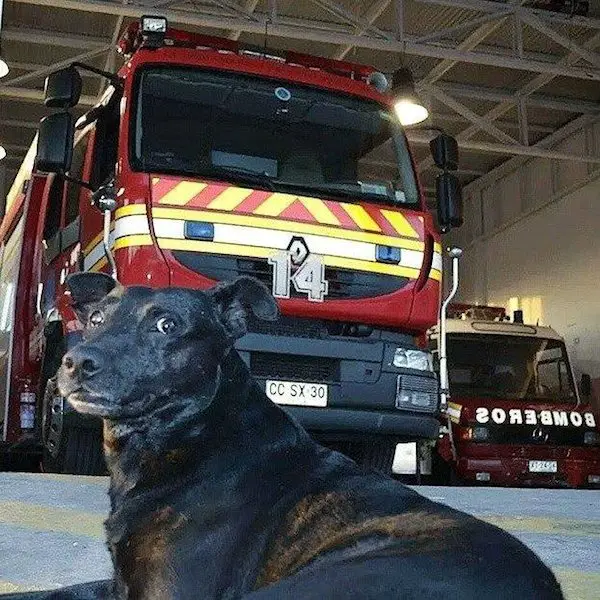 The black dog named Negro lived with the firefighters in the Chilean city of Iquique for more than a decade. As the fire station's dog, he was an ever present companion for the firefighters, wagging his tail when they returned from a call, and providing comfort and friendship when they had a hard day.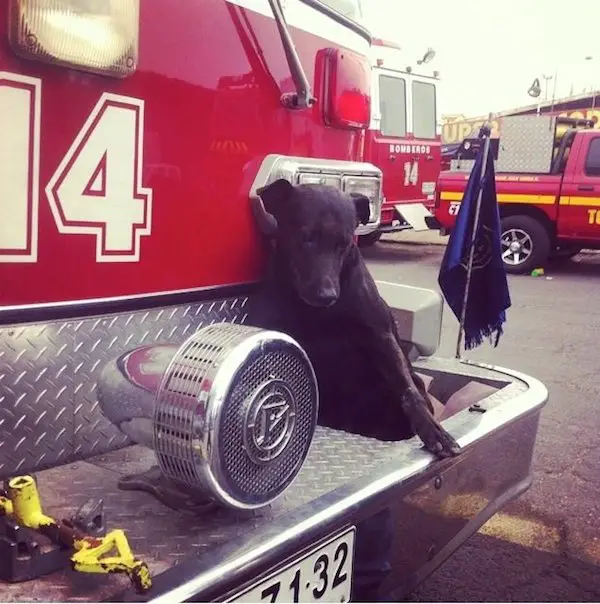 But the fire department wrote that after a period of declining health, Negro had died at age 14. "This afternoon, [Tuesday March 6, 2018] one from our ranks left the earth — our faithful four-legged firefighter," the fire department wrote online. "Thank you very much for all the years you've been with us. We'll remember you forever, Negro."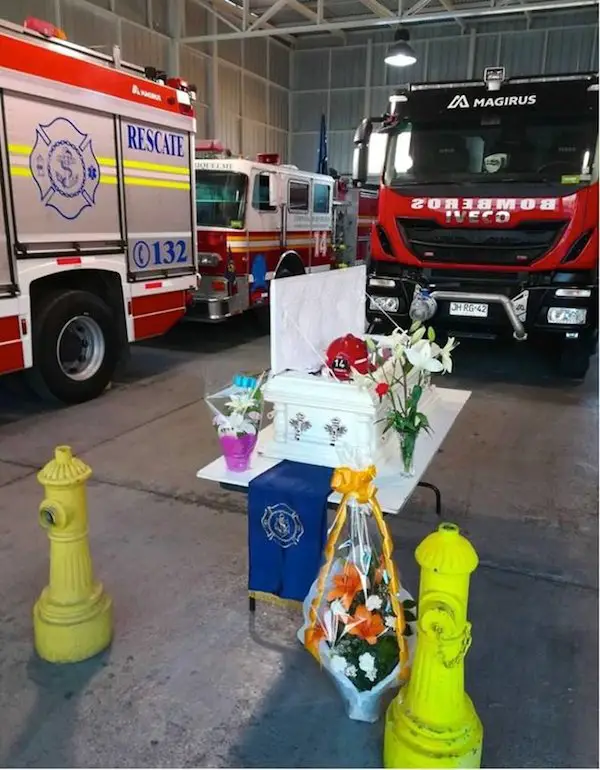 The firefighters decided to pay their last respects to their canine colleague in a touching way. Not only was Negro given the rank of "honorary firefighter" by the department's board of directors, but his colleagues held a special ceremony in his honor. A framed photo was inscribed with the words: "In memory of our Negro. Faithful pet, friend and protector."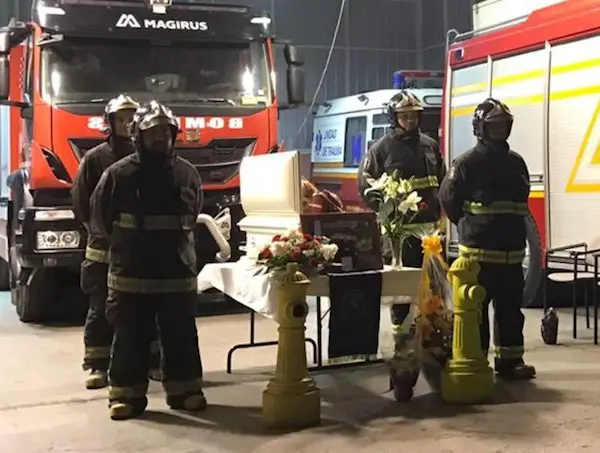 "Negro was one of us, one of this family. He was respected, loved," Fire Captain Jorge Tapia told Soychile. "We said goodbye in a very emotional ceremony because we were saying goodbye to one of our own, who was an important part of this company."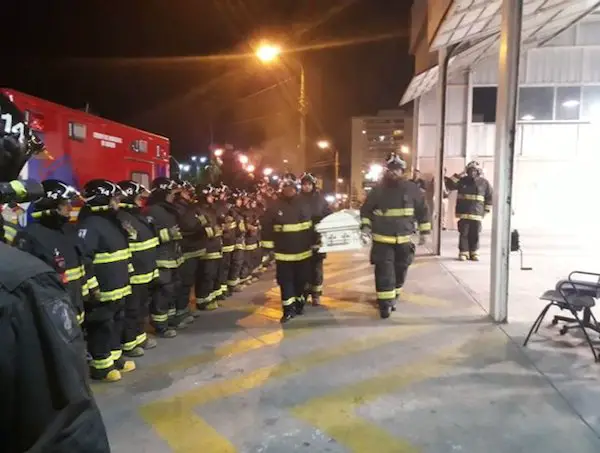 Negro received an honor guard funeral. He was placed in a specially made white casket and was carried to a plot not far from the fire station where he was buried. A tree was also planted nearby in his memory.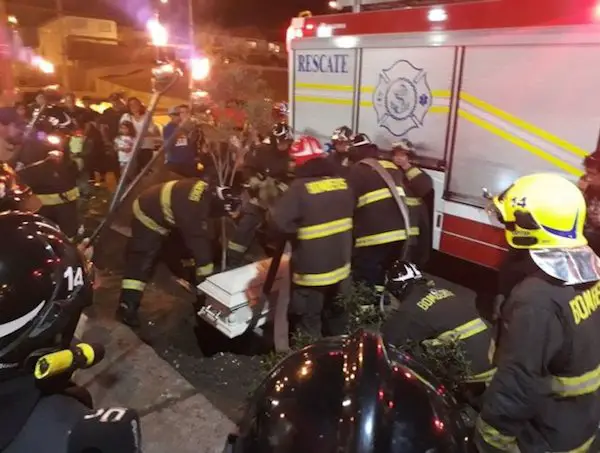 A loving tribute for a faithful friend. Rest in Peace, Negro!