The massive rabbit – which is by the size of a dog – was among the 47 rabbits that have been recently rescued by the RSPCA from some terrible condition in Ashington, Northumberland, England. The rescue charity got some calls from several concerned citizens, so they sent someone to investigate. What they found there, was heartbreaking.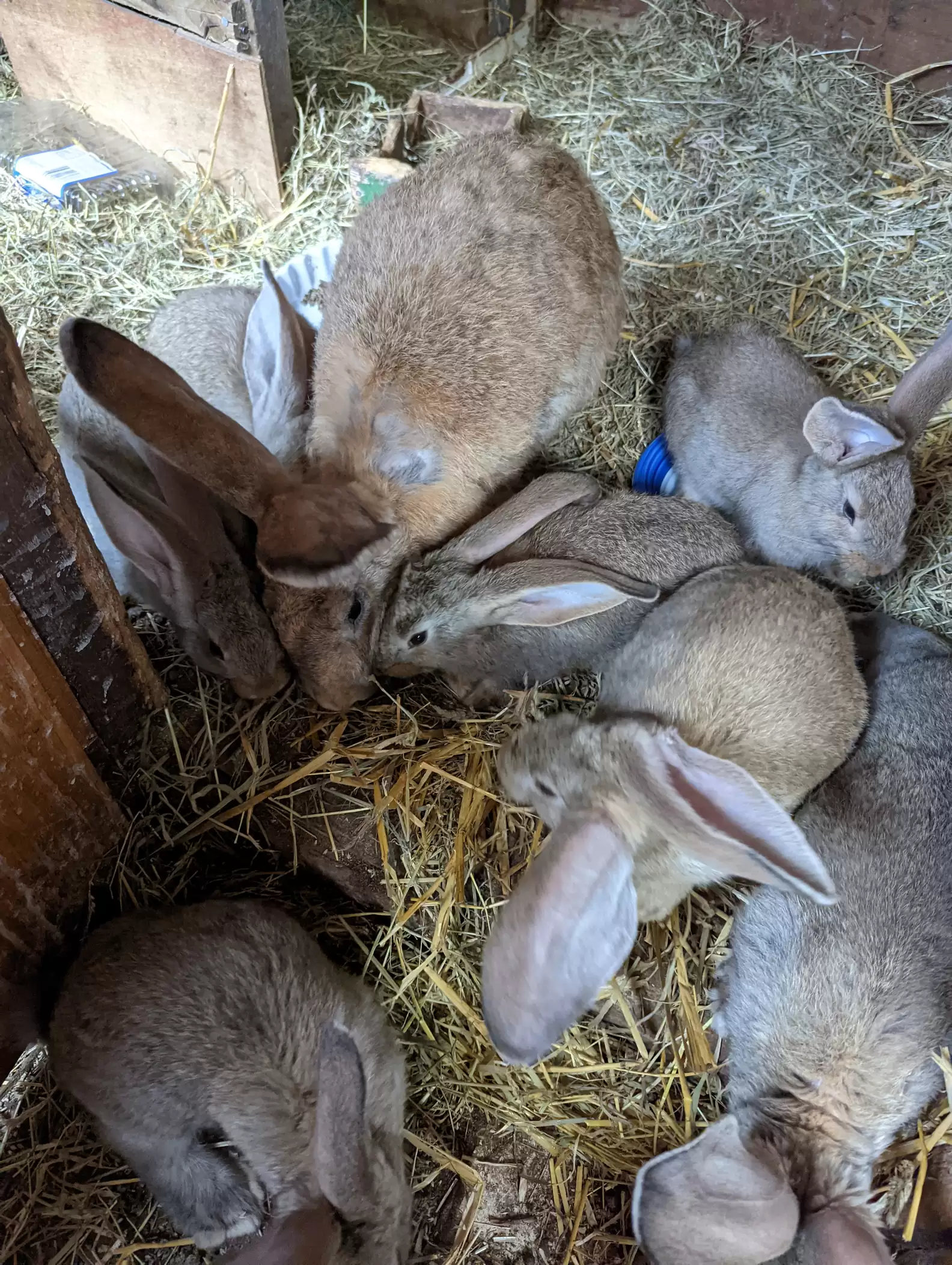 The poor animals were kept in tiny cages, despite some of them were Flemish giants, with the largest rescued one weighing around 18 pounds. Unfortunately, some of them could barely move due the lack of space in their cages. According to RSPCA inspectors, they were fattened to be sold after.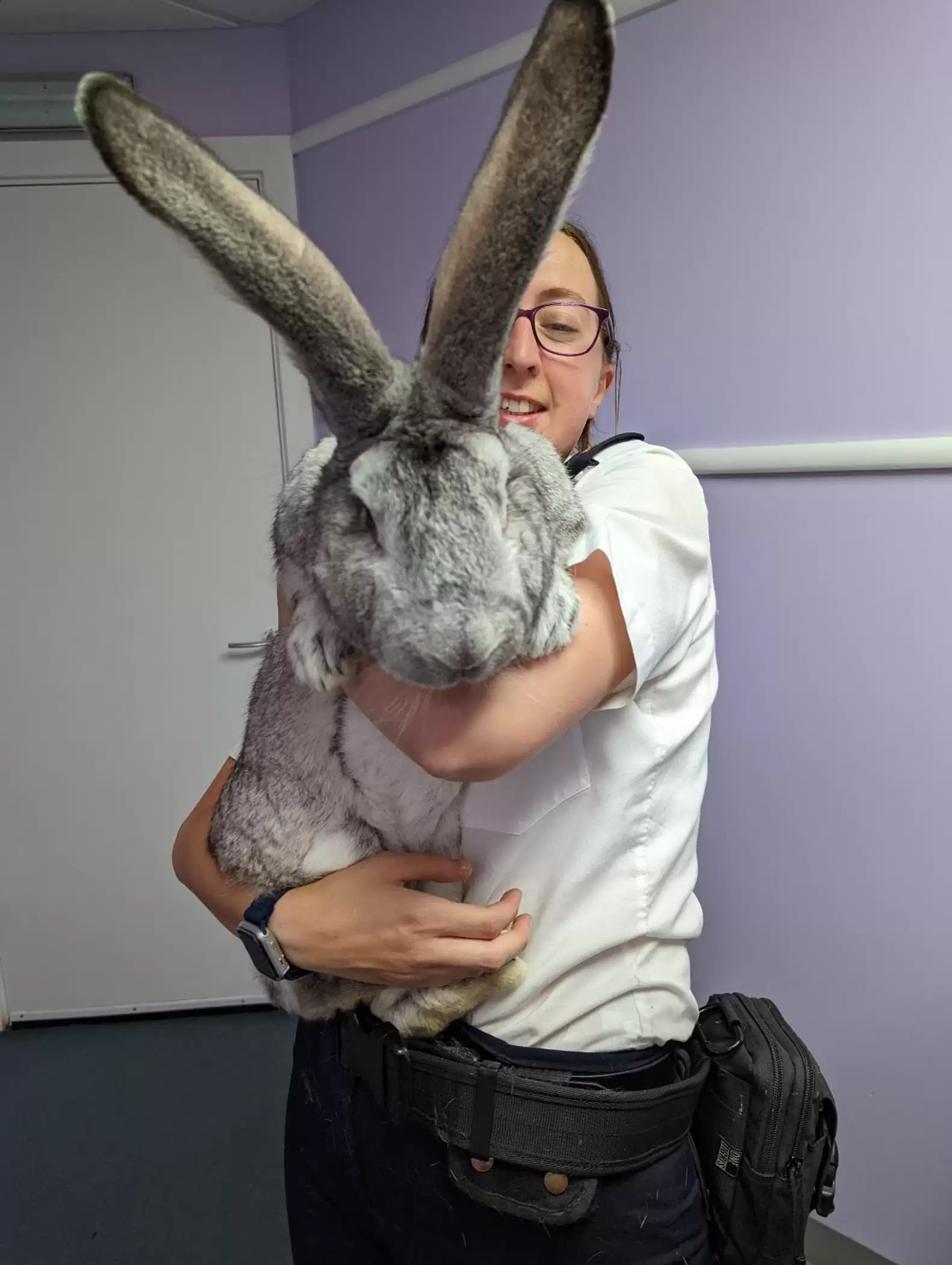 "These poor rabbits were living in cramped and dirty conditions which would have been very unpleasant for them, especially in the heat," Trevor Walker, an RSPCA inspector said in a press release. "Luckily a vet found they are all in good condition — one is on medication for weepy eyes and a wound on the back of his neck."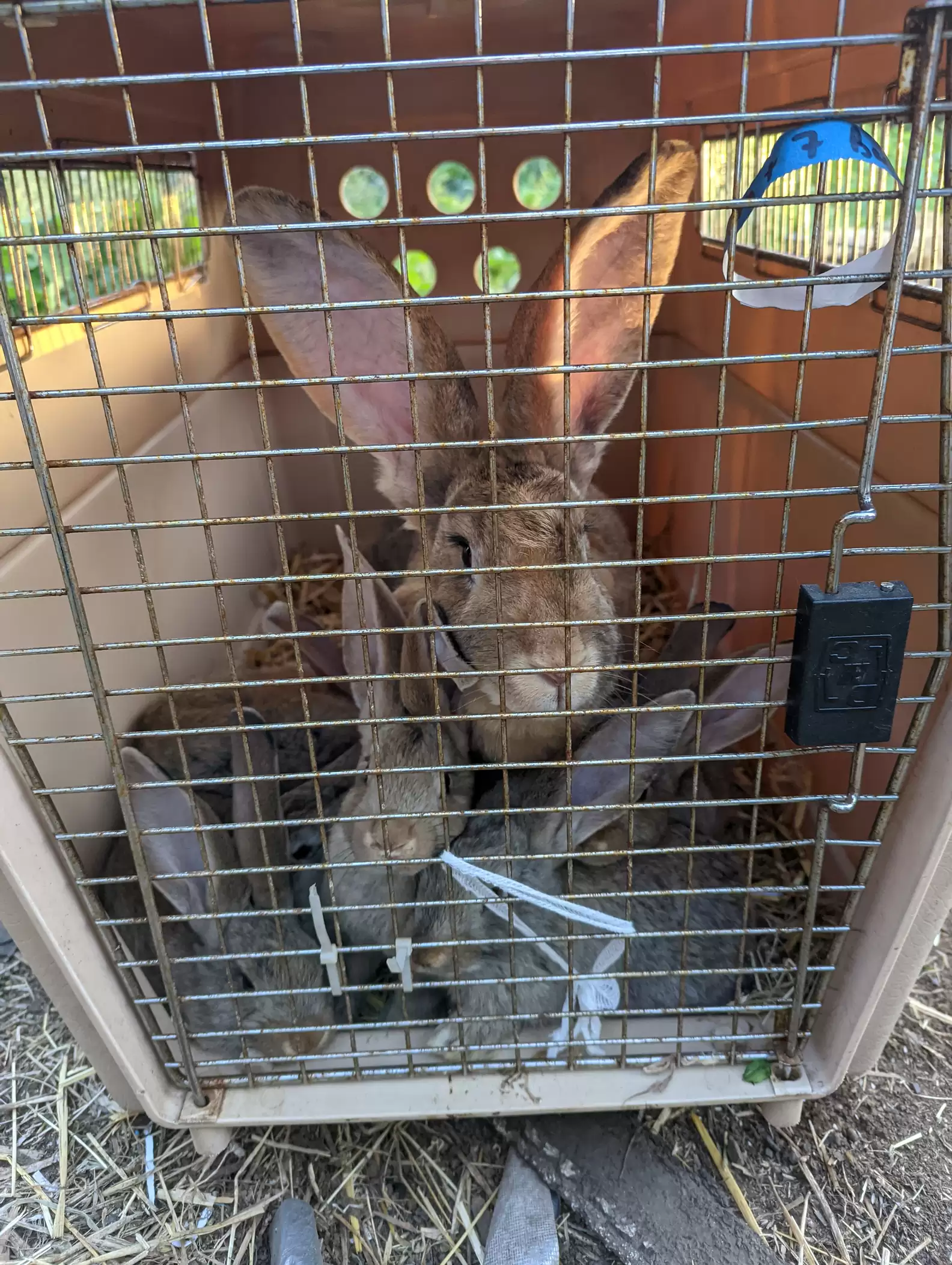 After a short visit to the vet, the rescue team was glad to learn that all rabbits were in a good medical condition. Now they are all in the care of RSPCA, and can't wait to be adopted by some true animal lovers.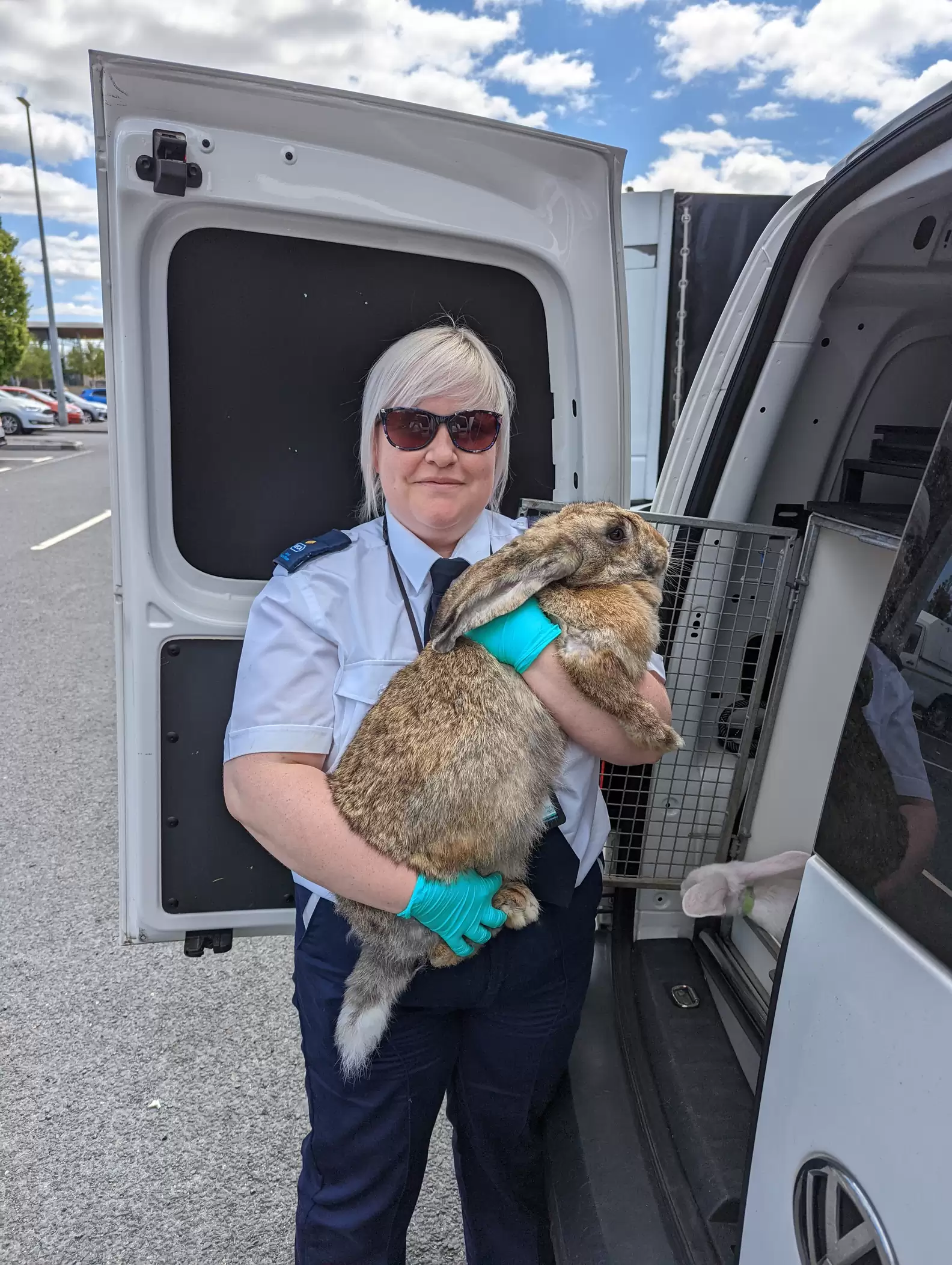 "We hope they will find loving homes," inspector Walker said. "They will make good companion animals as they have a nice temperament."
(h.t: thedodo)