It doesn't happen too often to see horses running through residential neighborhoods, but when it does, you need people like this deputy to handle the situation!
After a horse found himself strolling through a crowded neighborhood in Colorado, the Arapahoe County Sheriff's deputy, Ian Sebold, who was the first to arrive at the scene, put on his cowboy skills to save the day,  showing we can always count on our brave officers regardless the mission. The moment, caught on camera, was then shared on Facebook by the Sheriff's Office officials.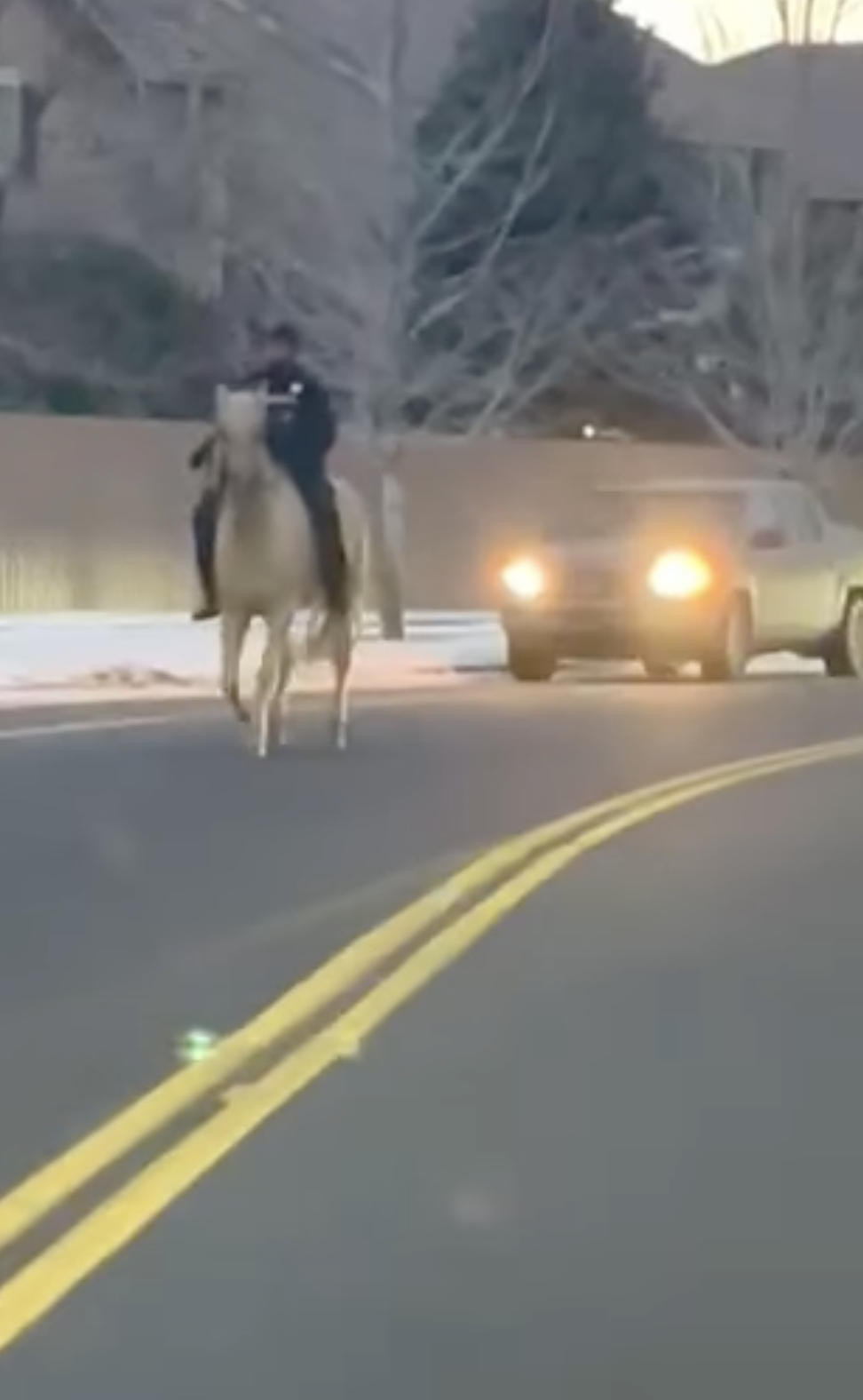 After several concerned citizens called 911 to report a horse wandering the streets of Centennial, south of Denver, deputy Sebold was dispatched to handle it. Soon he arrived, he noticed the animal was very confused, so instead of waiting for the animals control officers, he took the matters into his own hands. He just jumped on the horse's back, and ride him back home, nearly 3 miles outside the city.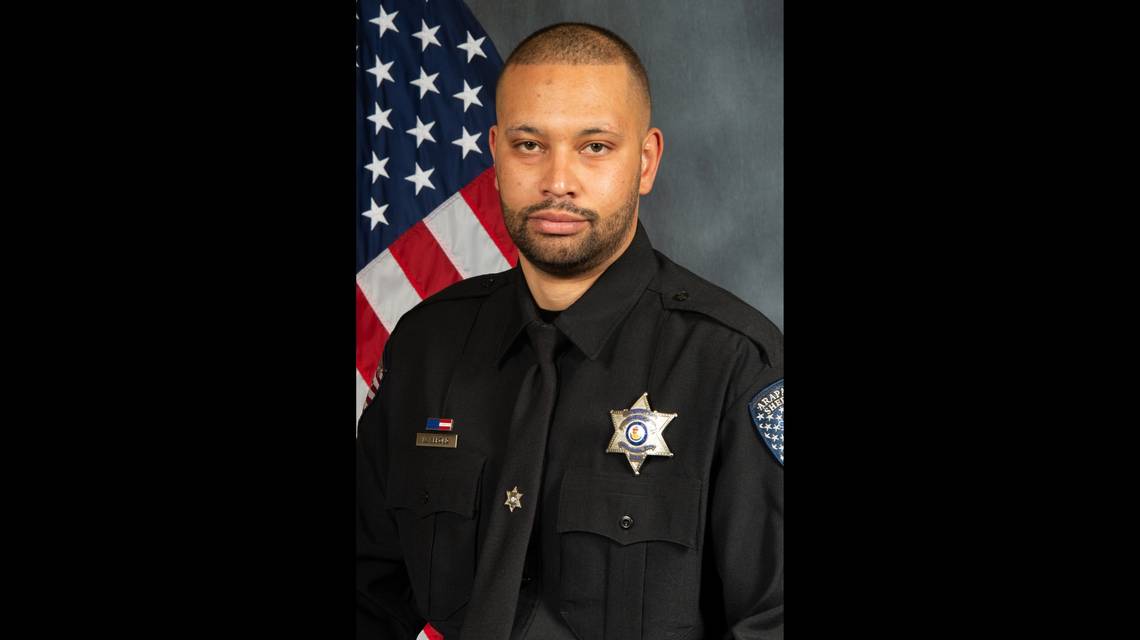 "Horse gets loose in Centennial, deputy reins it in!," Arapahoe County Sheriff's Office wrote. "Turns out the steed had escaped from a nearby field. It tried to make a clean getaway but Deputy Sebold was much too quick. The cowboy cop responded to the call, wrangled the horse, jumped on its back and rode it to safety. The horse, by the way, is in stable condition."
Deputy Sebold, an Army Veteran – part of the 82nd Airborne Division – is also training for the Arapahoe Mounted Unit, who patrol on horseback, so for him things were far easier than anyone initially thought.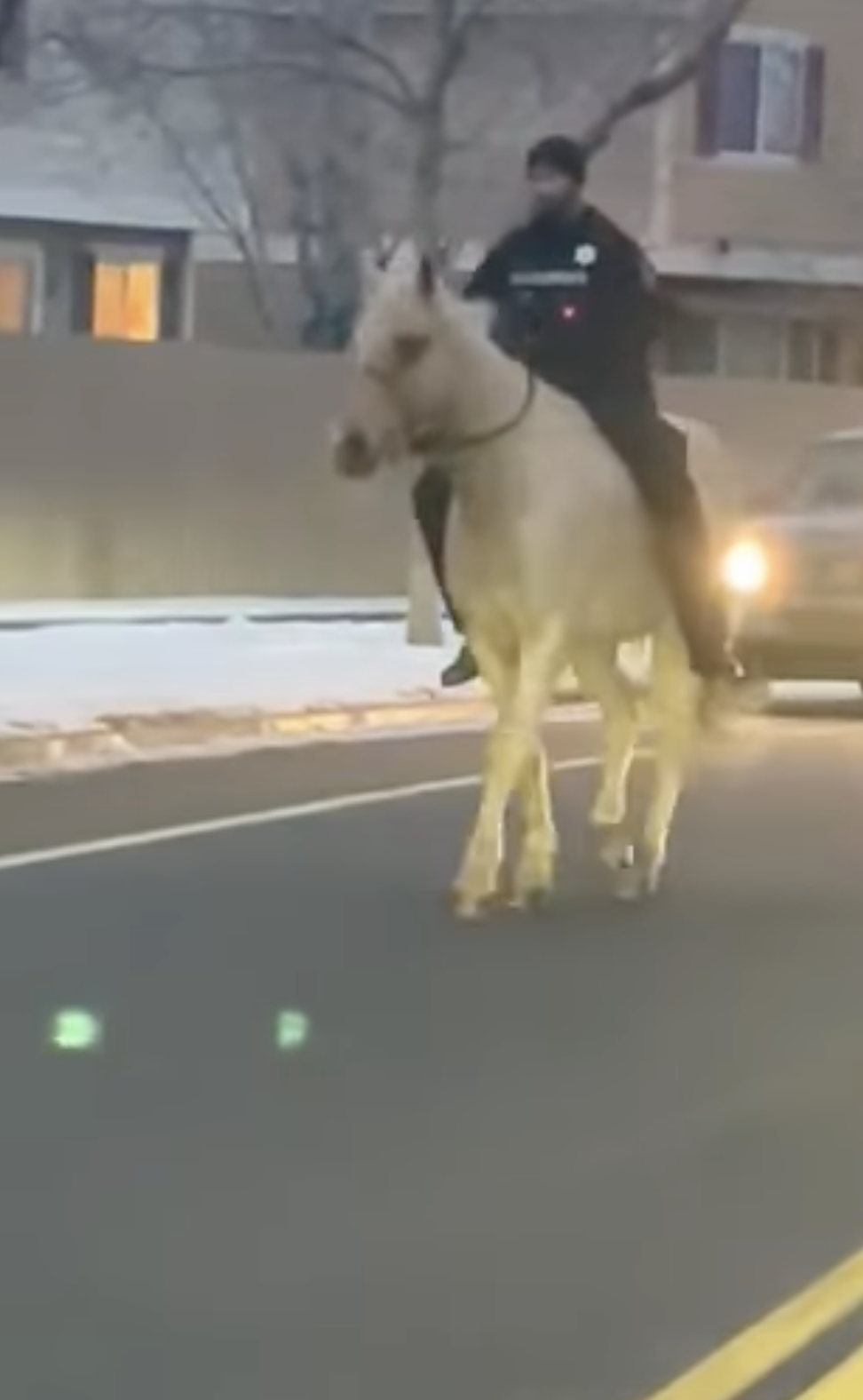 "I saw the horse crossing the road, and it's a four-lane major roadway. I could tell he was terrified," the deputy told McClatchy News. "He just wanted to go home, but didn't know how to get there. With no trailer to take him home, the simplest idea was to ride him back. There was no saddle, no halter, but I got a boost — old school way — and hopped on."
Watch the incredible scene here:
Source: cbs denver