As a dog lover, all I want is to spend as much time as possible with my two four-legged friends. A feeling, I'm so sure it's been shared by each and any dog owner out there. Since these magnificent creatures are part of our lives, we just want to make sure they can join us, everywhere we go.
That's what this retired orthopedic surgeon had in mind, when he decided to customize his kayak, so it can fit not just him, but his two furry friends, as well. Great fond of kayaking, but also extremely attached by his Golden Retrievers, David Bahnson from Vermont found the perfect way to have time for both.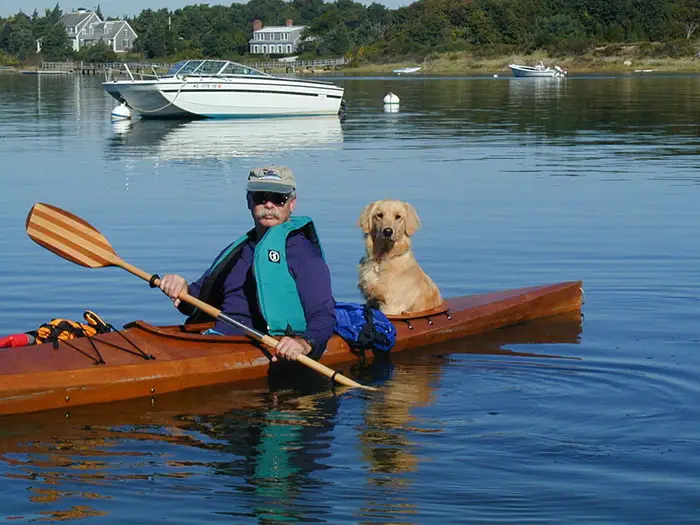 Mr. Bahnson gave up to some space into his kayak, by creating a well-designed 'dog-shaped hole,' how he calls it. A space perfectly crafted to fit a dog. But that was before the family got bigger. After the Bahnsons adopted another dog, David just created a second dog-shaped hole. That offers him the lovely opportunity to have both Susie and Ginger by his side while kayaking.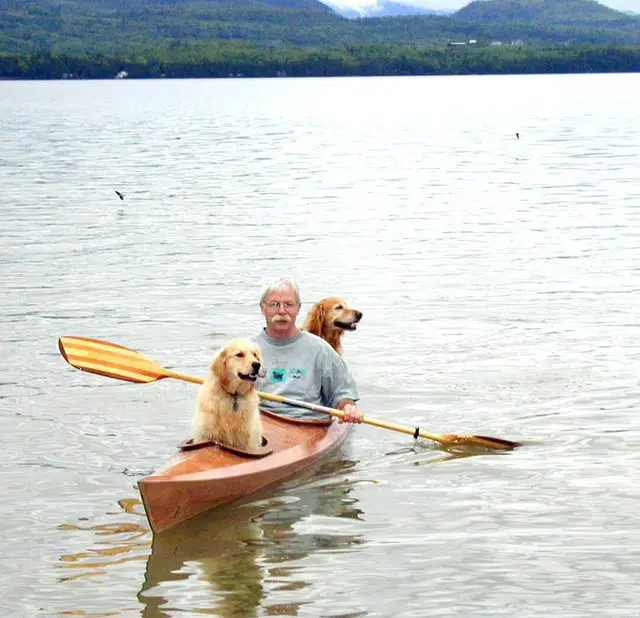 "Our dogs have always loved to travel with us in cars, in my airplane, in boats," Mr. Bahnson explained for Huffington Post UK. "Building a way for them to kayak with us just seemed like a logical choice, and the boats are fun to build anyway."
The "triple kayak," is now perfectly designed to fit the two dogs and their beloved dad. Needless to say, the pups instantly fell in love with kayaking since their first ride.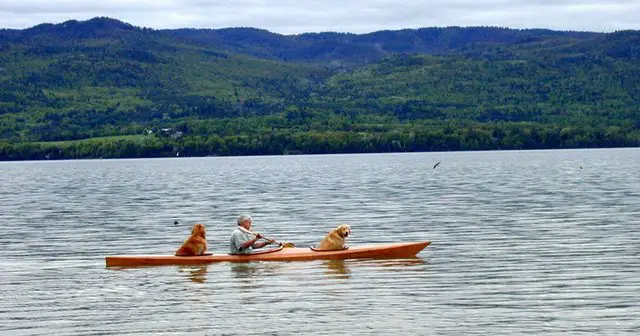 "They seem to love it," the devoted man said. "They get excited when we'd pull the kayaks out and see that we were going. They are trained to get in the kayak themselves on command. They sit down, and off we go.
"I love my dogs. I love training them, the companionship. We've gone miles and miles of paddling with our dogs. They just really enjoy going places."