Two decades ago, the sad events of 9/11 unfolded upon our city and our great nation!
In honor of the firefighters and first responders on September 11, 2001, Brazilian street artist Eduardo Kobra pays tribute to them and all those whose lives were lost with a massive seven-story mural in Midtown. The mural, in Kobra's colorful and kaleidoscope style, illustrates a firefighter kneeling in front of the American flag.
The touching piece titled "The Braves of 9/11" was unveiled at 780 Third Avenue!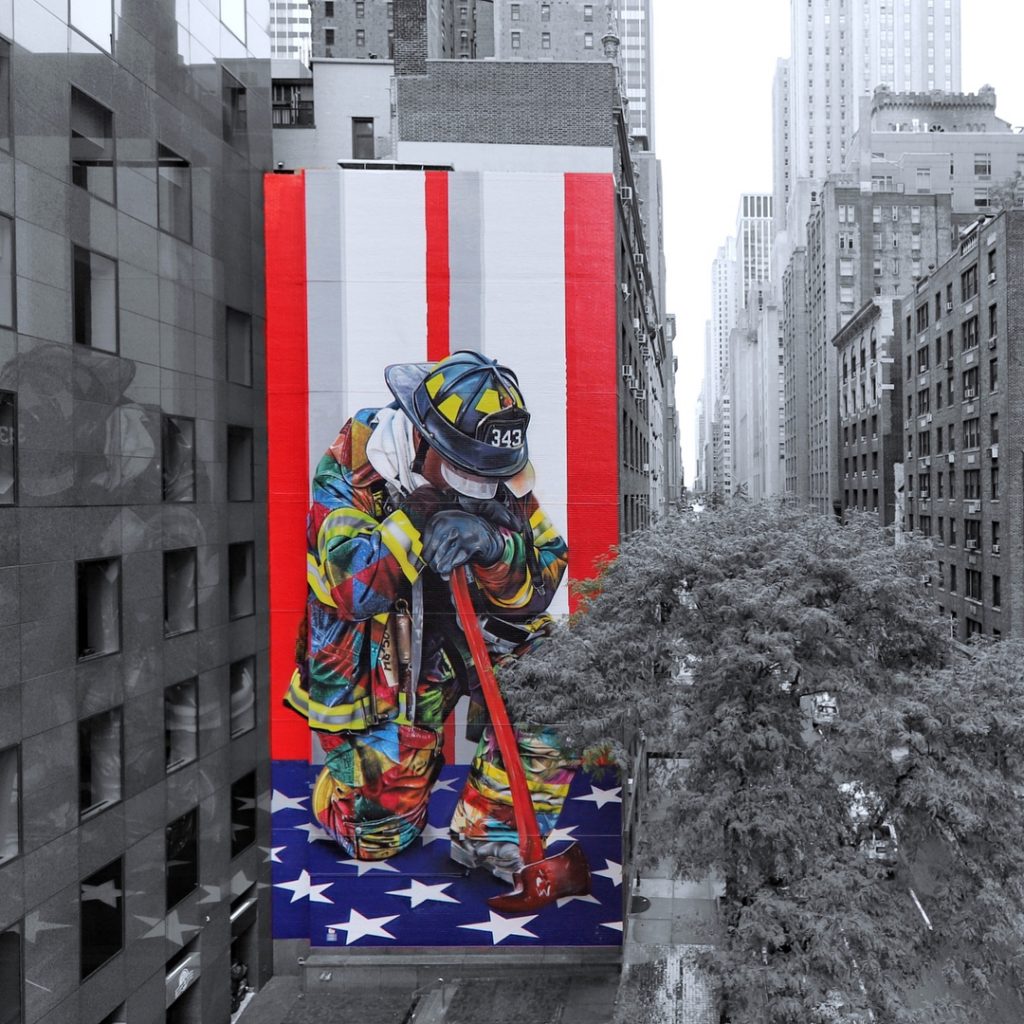 Eduardo Kobra told Time Out New York that "the image contains details that allude to the historical episode. On the helmet, I wrote the numbers 343. This is a reference to the number of firefighters that we lost that day.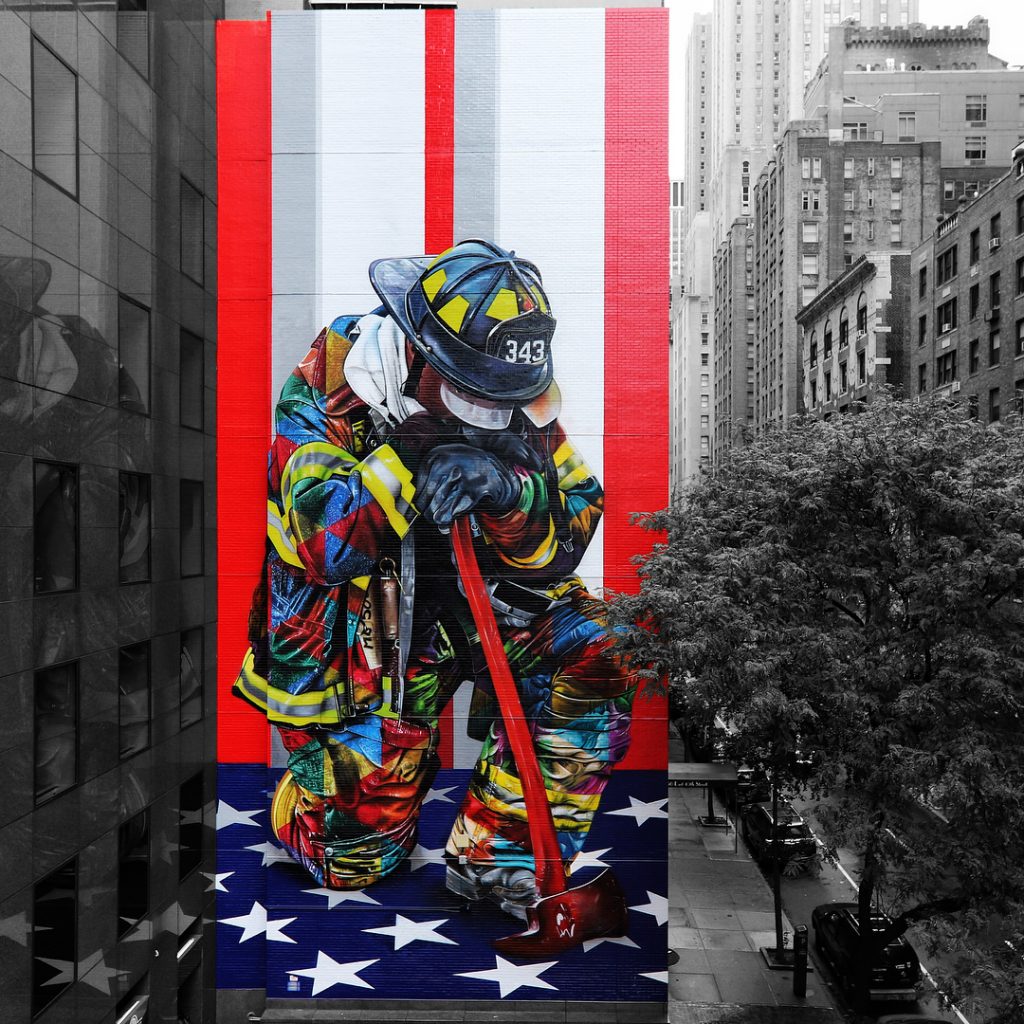 There is also a representation of the Twin Towers, and the flag of the United States. The stars represent all the lives that were lost (almost 3000) in the sad events which happened in that day. Lastly, the colors have one goal: To pass on a message of life, of a restart, of reconstruction."