On a cold January night in Manchester, New Hampshire, a young boy named Tegan McCall was standing in the doorway of his apartment, watching as firefighters moved through the halls in their big, bulky uniforms.
Tegan has cerebral palsy and doesn't speak, yet he still caught the eye of Lt. Mike Rheault.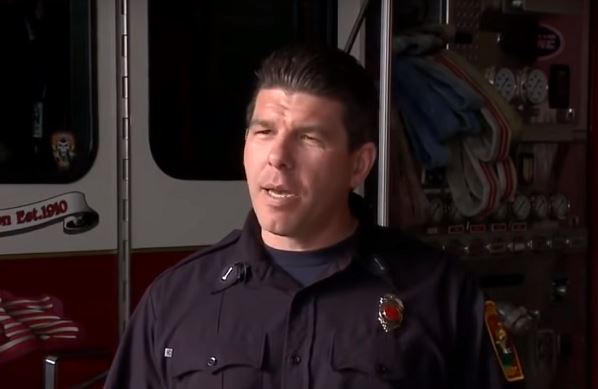 Lt. Rheault says he noticed the boy standing silently as he and his crew investigated the fire alarms that were going off on three floors of the building, noting that he "looked at me like he wanted to say something, but wasn't being verbal." Since Lt. Rheault grew up in a household with two deaf parents, he also noticed that Tegan was reading his lips.
Instead of merely moving on with his tasks and ignoring the curious child, Lt. Rheault effortlessly broke into American Sign Language with Tegan.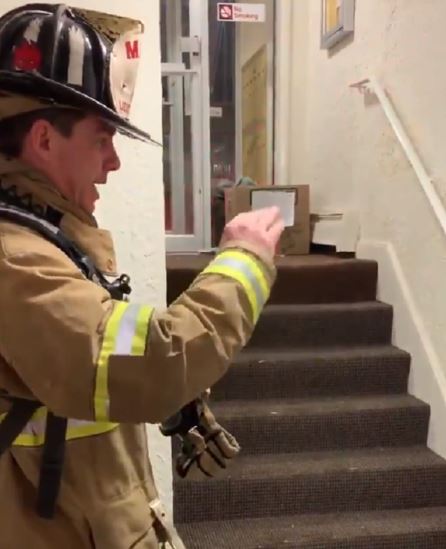 "I said, 'Hey, how are you?' And he kind of smiled at me," Lt. Rheault said. "And I said, 'My name is Mike. What's your name?' And he said, 'My name is Tegan,' and I said, 'Oh, it's nice to meet you.'"
Before moving along, Lt. Rheault made sure to teach Tegan one more word in sign language: firefighter. The look on the boy's face is pure magic!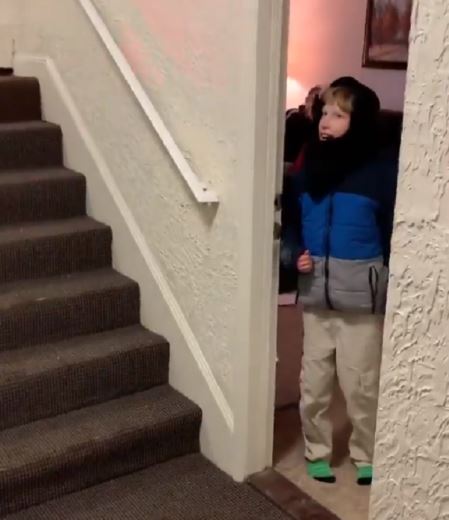 Tegan's mom Amy McCall was there to capture this moment on video, and she says that her son was overjoyed by the simple conversation he had with the firefighter.
"It made me cry after I came back inside," Amy said. "Tegan is just thrilled." Amy was so tickled by the sweet conversation the firefighter had had with her son that she shared her video on Twitter, thanking the Manchester Fire Department and Lt. Rheault in particular.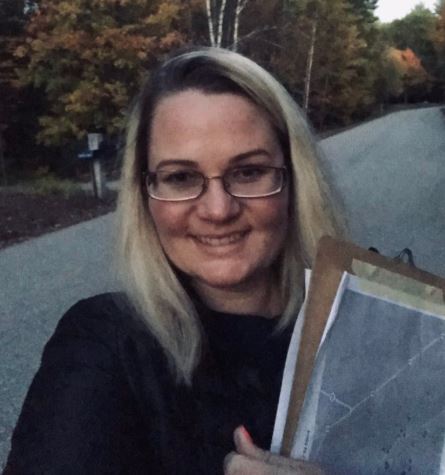 "The Manchester Fire Department responded to our building tonight when 3 floors of alarms were going off. Firefighter Mike noticed Tegan not speaking and asked if he knew sign language right before I recorded this. Thank you Fireman Mike and Manch FD."
Lt. Rheault also gave Tegan a fire chief hat before he left, which the child has been happily wearing ever since his exciting brush with the bi-lingual hero. Lt. Rheault has been modest about the viral nature of the video, but Tegan's mom says that she hopes the video inspires others to reach out to kids who are different or non-verbal.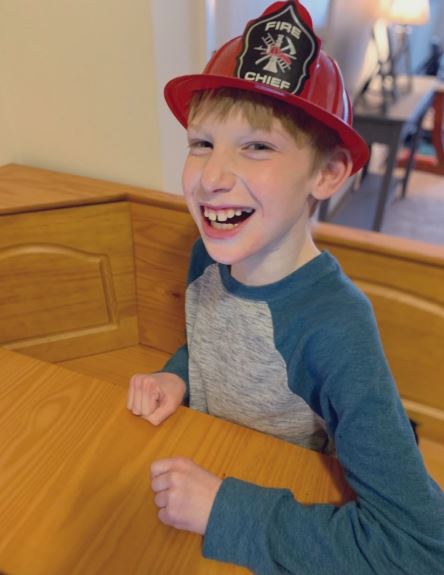 "Talk to them, talk to all the kids. If you see a kid at the playground whose different, or in a wheelchair or doesn't speak, or has special accommodations… they just want to be your friend," Amy urged.
We love to see our heroes pausing to connect with all of the people they routinely protect and serve. Great job, Lt. Rheault!
Watch the firefighter speaking to Tegan in sign language below,
The @ManchesterFD responded to our building tonight when 3 floors of alarms were going off. Firefighter Mike noticed Tegan not speaking and asked if he knew sign language right before I recorded this. Thank you Fireman Mike and Manch FD ❤️ @mhtinformation pic.twitter.com/aAv9wM3cno

— Amy McCall (@amyjomccall) February 1, 2019