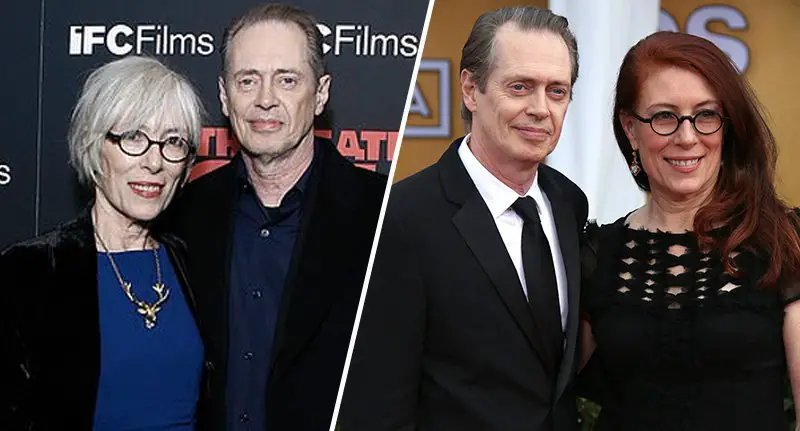 Steve Buscemi's wife of more than 30 years, Jo Andres, has died.
Andres, who was a filmmaker, choreographer and artist, passed away this month in New York, US, at the age of 65, with family and friends around her.
Buscemi and Jo married in 1987 and have one child together, their 29-year-old son, Lucian Buscemi.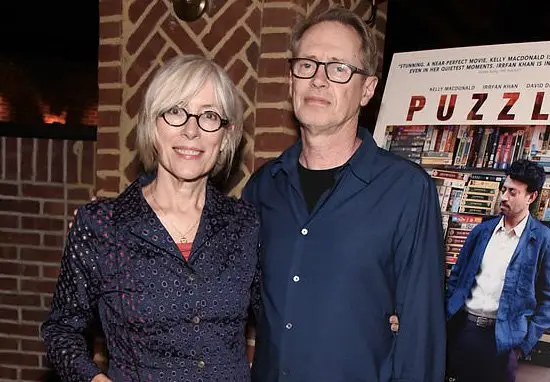 The two were said to have been last spotted together on the red carpet in July, at The Cinema Society screening Of Puzzle in New York City.
According to RadarOnline, she passed away earlier this month, with the family being filmed on Tuesday, January 8 and Wednesday, January 9 welcoming visitors to the home before the funeral.
Steve's Big Lebowski co-star, John Turturro as well as Aida Turturro – who featured in The Sopranos – also stopped by the home for a visit.
FDNY Firefighters from Buscemi's Ladder Company were seen at his Brooklyn home, and helped as the wicker casket was carried out,
(Buscemi was a firefighter on 9/11).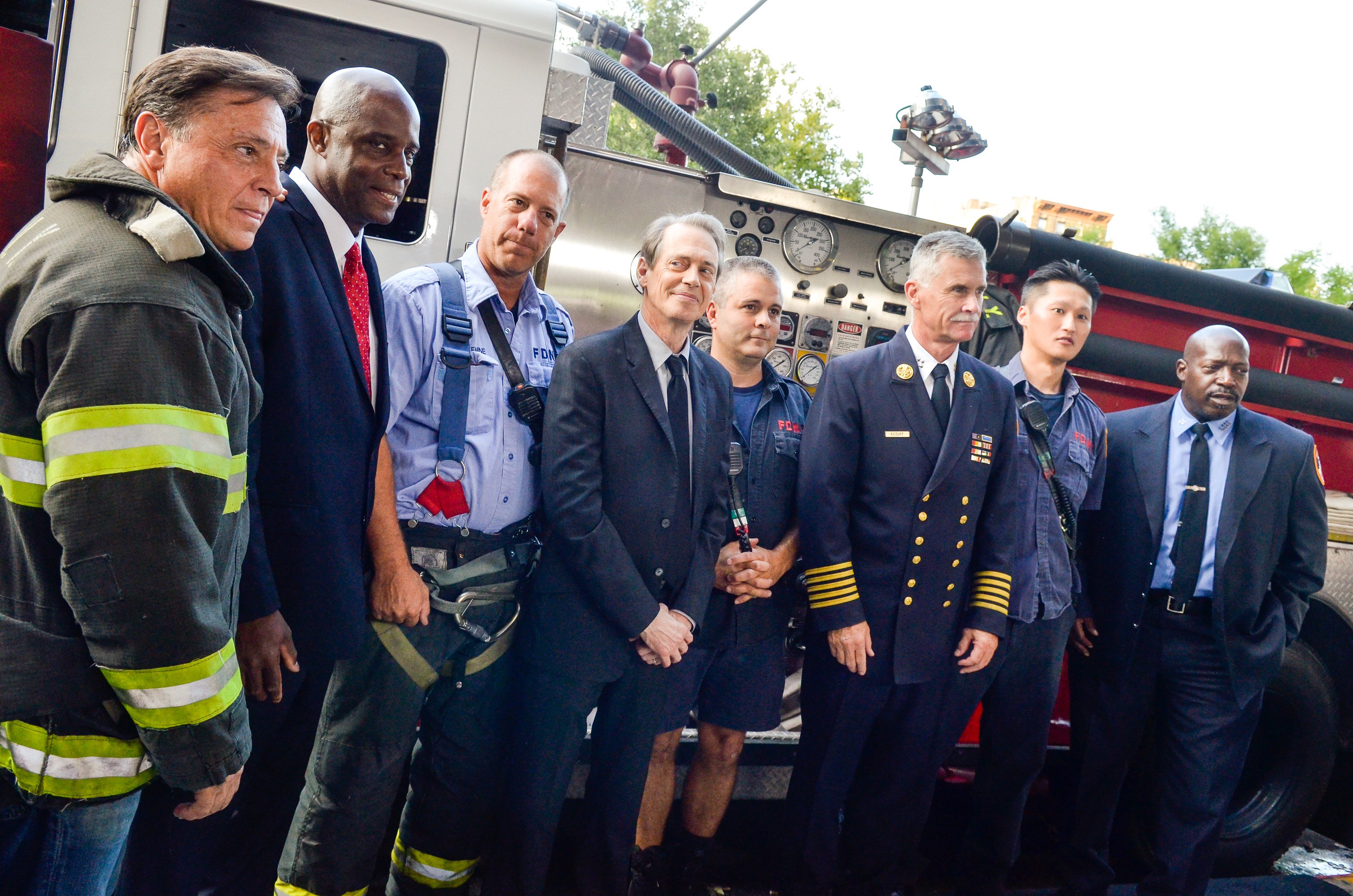 On Wednesday (January 9), Buscemi was also seen helping lift the wicker casket out of the house. The actor then headed to the funeral service with a police escort in tow.
According to Radar, 'the company that handled the funeral arrangements caters toward those looking for natural burial.'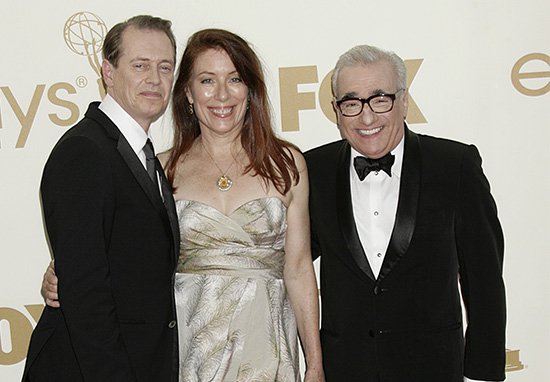 One of Andres' best pieces of work in film was said to be the 1996 award-winning Black Kites. It screened in Sundance, Berlin, Toronto, London and Human Rights Watch Film Festivals.
She also directed music and art videos, as well as her own film performance works.
Andres was an artist in residence at leading universities, museums, and art colonies, including Yaddo and The Rockefeller Study Center in Bellagio, Italy.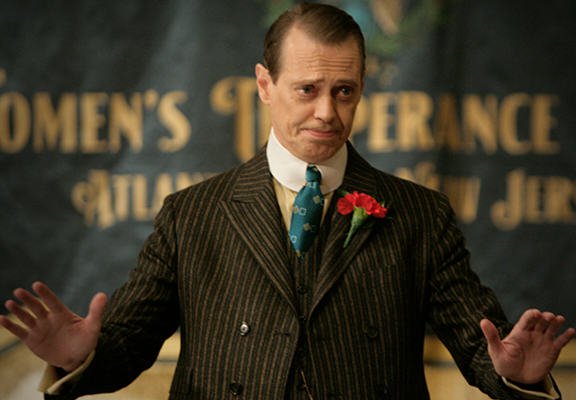 Buscemi, 61, got his first big break in Quentin Tarantino's Reservoir Dogs, and following that, he starred in 1996's Fargo, 1998's The Big Lebowski and 2001's Ghost World. The Brooklyn-native is now starring in the TV show Miracle Workers.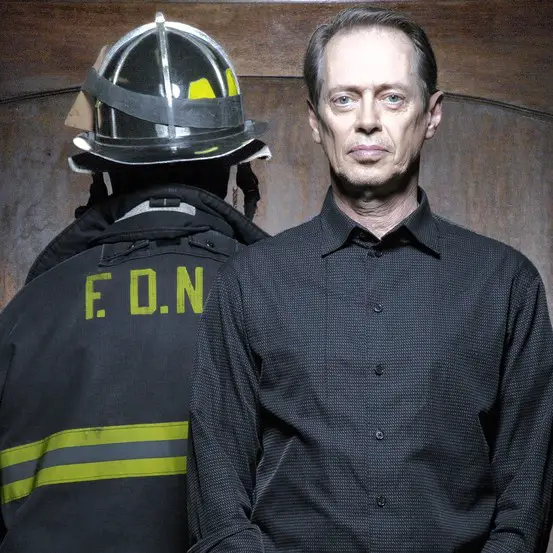 Our thoughts are with Jo's family and friends at this difficult time.
source : unilad.co.uk