The Christmas season is finally here, which means that Christmas commercials are everywhere right now. While there are many good Christmas commercials out there, one of them in particular is being hailed as the best one yet! Ever since French telecom company Bouygues released this Christmas ad last month, it has been going viral and stealing the hearts of people all over the world.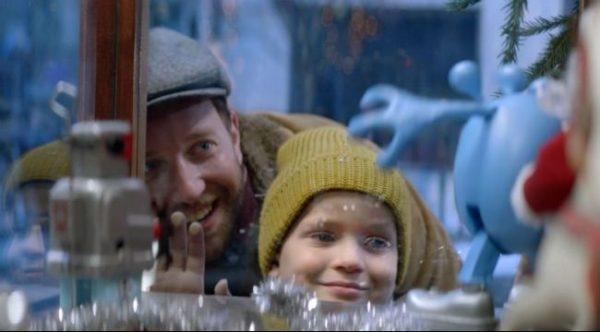 The powerful ad tells the story of a father and son through the years. Set to the Redbone's 1974 hit song "Come and Get Your Love," the ad includes lots of dad dancing and a twist ending that will hit your right in the feels! The commercial has already been viewed over 400,000 times, as people everywhere can't get enough of it.
"I'm a dancing mom and my teenaged son gives me the same look as the son in the coffee shop," one social media user wrote. "Love this so much."
I LOVE THIS COMMERCIAL, IT MAKES ME CRY. I must have watched this at least 30 times," another added, with a third writing, "My favorite commercial of 2018. It makes me so happy! So well done and well cast. I love this dad!"
"This is so precious!" another person commented. "We often do not understand until we have children of our own. Then we know the special uniqueness of our parents and the little traditions we will pass on to our own children. I would love to see how this commercial was made. I'm sure a great deal was put into it. BRAVO BRAVO to its creators. A hello from Iowa and a thank you for filling my heart with so much happiness through your sweet advertisement."
This commercial serves as a reminder that Christmas really is about family. Check out the commercial for yourself below!