Paige Knudtson had always been very fond of dogs, so the next thing she did after finding out she'll be a mom, was a visit to a local shelter. She knew how gentle dogs are, especially with little babies, so she adopted Brutus, a 2-year-old boxer. But only after her little boy Finn came into this world, Paige realized how strong and special the bond between a dog and a little kid could be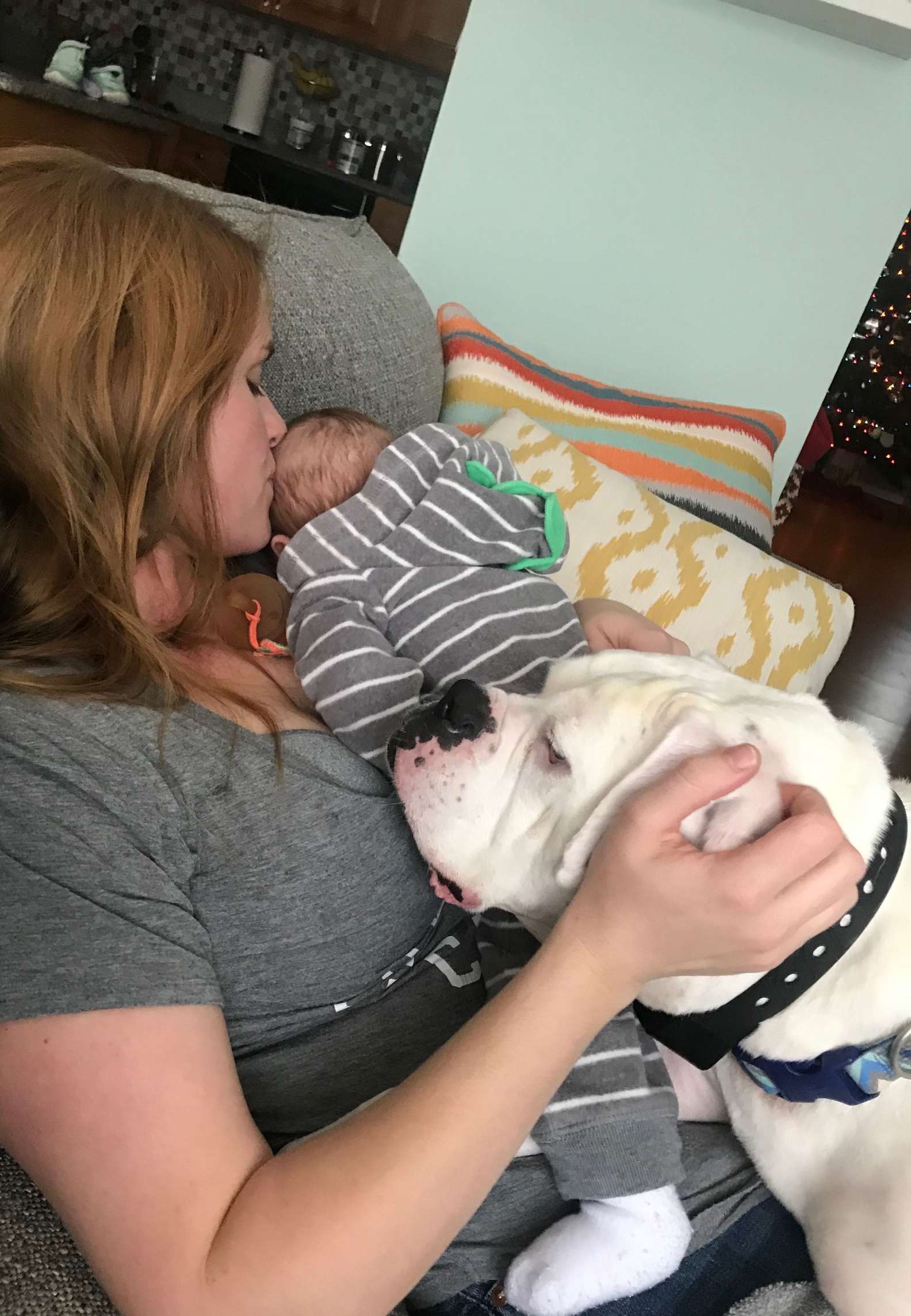 The gentle Brutus acted like a protective brother from the first moment he met Finn. It didn't take too long until the two became inseparable. As the little human grew, the connection between the two was getting stronger and stronger. From eating to playing and sleeping Brutus and Finn were always together.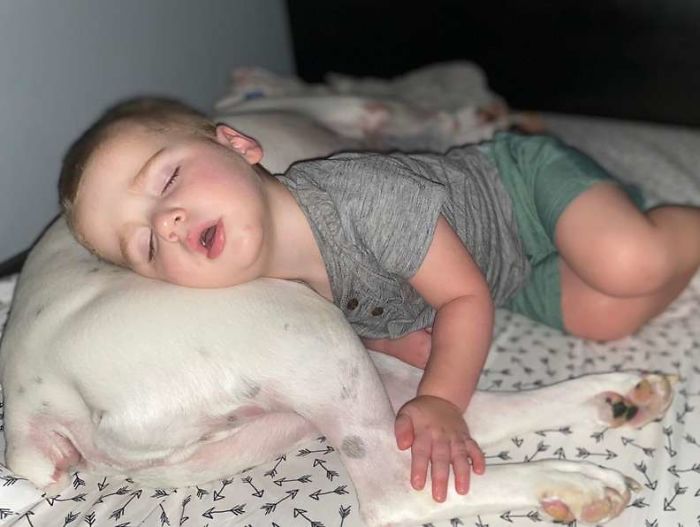 "Brutus loves to snuggle with people," Paige told The Dodo. "He often curls up wherever Finn is sitting and follows him from room to room in our house. If Finn is sick, Brutus knows it and just stays right by Finn's side or lays his head on Finn's chest."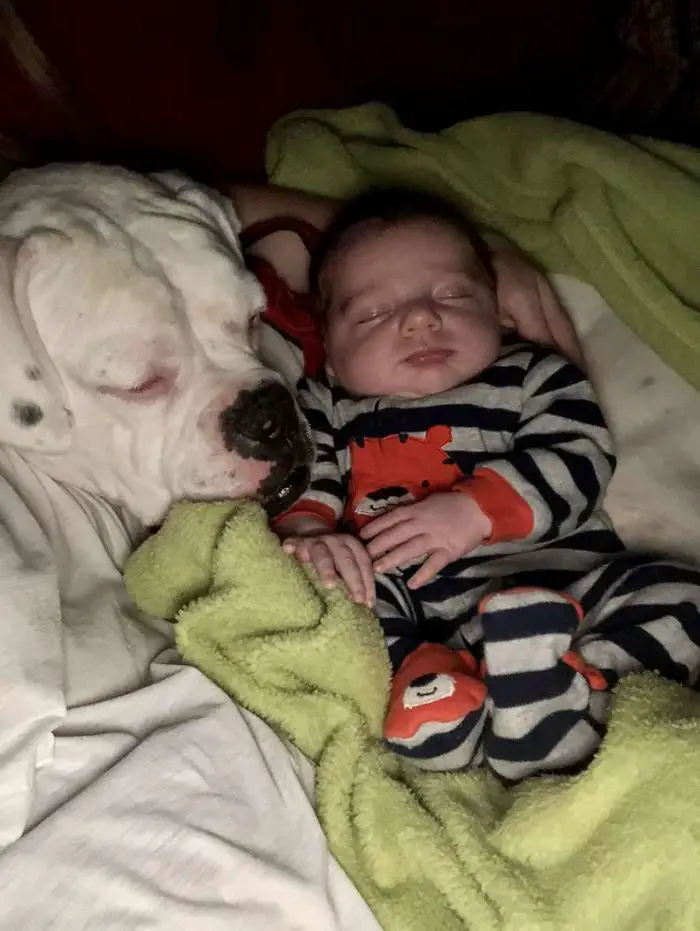 The two have been best friends, in every sense of the word. But even so, their friendship still had much to offer. When his parents thought Finn is ready to sleep alone, they brought him his own bed. But since the bed was pretty small sized, there wasn't enough space for both Finn and Brutus, just as they thought. Even so, Brutus refused to leave his best friend to sleep alone in the room, so he continued to sleep on the floor. That until their mom captured on camera the sweetest moment ever!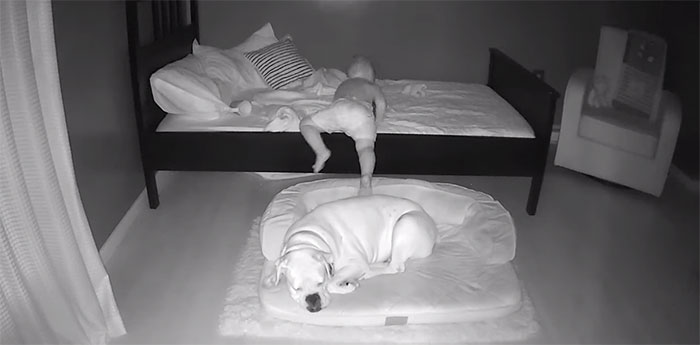 When realizing they can fit both in his tiny bed, the 2-year-old toddler came up with the sweetest solution. Every night, after his parents went to sleep, Finn sneaks out of his bed to sleep next to his fur brother. Thankfully Paige captured their routine on camera and it is the most heartwarming video you'll this year!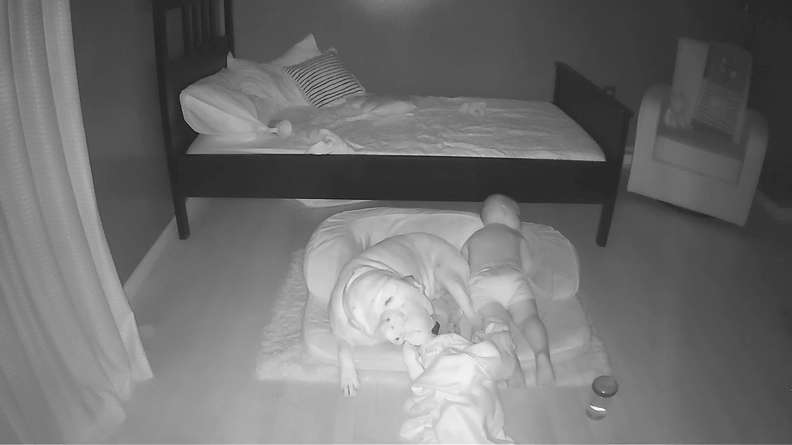 "Finn sleeps with Brutus all night, every night," the woman said. "Whether it's in the dog bed, Finn's bed or the floor — the two always sleep together."
Watch the adorable video here:
h.t: thedodo