In 1939, 24-year-old Eliahu Pietruszka was living with his family in Warsaw, Poland.When World War II broke out and the Germans invaded Poland, Eliahu fled to the Soviet Union. He left his parents and twin brothers Volf and Zelig – both nine years. The rest of his family were deported from the ghetto in Warsaw. Eliahu believed that he lost everyone he had loved.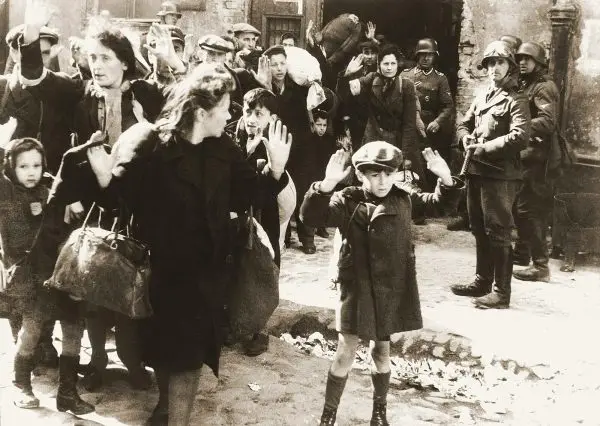 During the war, a couple of years later, Eliahu received a message from one of his brothers. Volf managed to let him know that he had escaped from the concentration camp.
The brothers kept contact for a time, but another sad event occurred soon after. Volf was sent by the Russians to a Siberian labour camp, and so, once more, Eliahu thought he lost his brother.
Eliahu himself started a family in Russia thinking that he lost everyone during the war.In 1949, he moved to Israel to start a new life. He often thought about the family he had left behind.
Decades passed … and then a miracle occurred.
A few months ago, Eliahu's grandson, Shakhar Smorodinsky, received an email from a cousin in Canada who had been researching her family tree. He had looked at Yad Vashem's website; a database containing pages of testimony from war survivors.
The cousin soon discovered something amazing. In the database there was a testimony from Volf, dated 2005.
It turned out that Eliahu's brother had survived the Soviet labour camp after all. He had settled in Magnitogorsk, an industrial city in the Ural Mountains. He worked as a construction worker for the remainder of his life, and had a child along the way –– a son he named Alexandre.
Shakhar managed to contact Alexandre. He was delighted to hear that he had relatives he had never known about. He agreed to travel to Israel to meet his uncle, Eliahu.
The meeting was extremely emotional for all involved. Eliahu and Alexander embraced each other, both trying, and failing, to fight the tears.
"I have waited for 70 years to see you!" Eliahu told Alexandre. "You're a copy of your father."
"I never thought this would happen," Alexandre said to his uncle.
Sadly, Volf died in 2011, aged 88. He never knew that his older brother had survived the war. Although Eliahu is sad that he never got to see his brother again, he's delighted with the legacy he left.
"It makes me so happy that my brother left something behind, and that's his son," Eliahu continued.
Watch the emotional video below *have tissues at the ready.
Eliahu and Alexandre didn't know of each other's existence until just a few months ago. Now, their new bond is an unbreakable thing.