It was a beautiful day for fishing, but when you use a wheelchair it's not always easy to enjoy your favorite hobby.
An elderly veteran in Raytown, Missouri discovered this fact after taking his electric wheelchair to a nearby pond to do a little fishing on a sunny Tuesday afternoon. As he was maneuvering off the concrete path towards the water he got his wheelchair stuck in a ditch. Other people nearby attempted to help him out of the ditch but the chair was too heavy to lift — so they had to call in the big guns.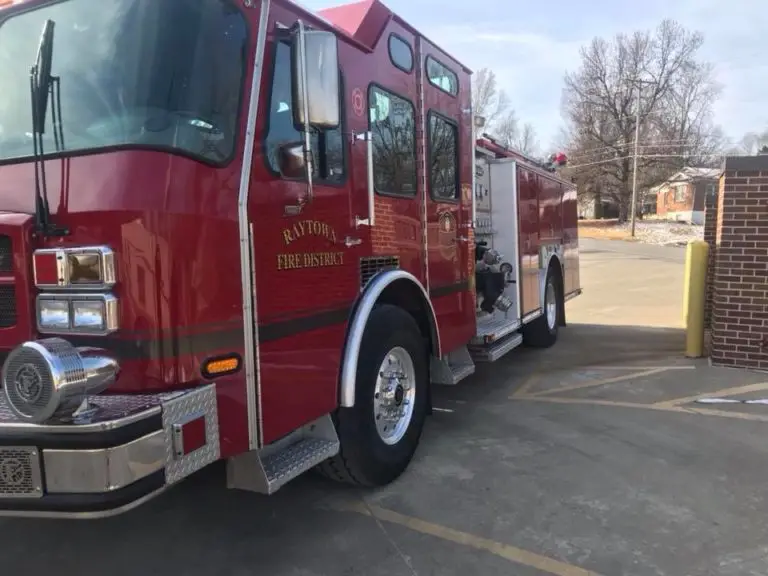 Members of the Raytown Fire Department showed up ready and willing to lend a helping hand. Deputy Chief Mike Hunley explained, "Our guys responded out there and basically lifted a wheelchair with him in it up out of the rut he was stuck in. He apparently had been trying to get himself out with the wheelchair and had expended the battery so it was pretty drained."
Since they had no way of loading the man and his chair into the firetruck, they knew there was only one way to get the veteran home. Working together, a team of three burly firefighters proceeded to push the man home.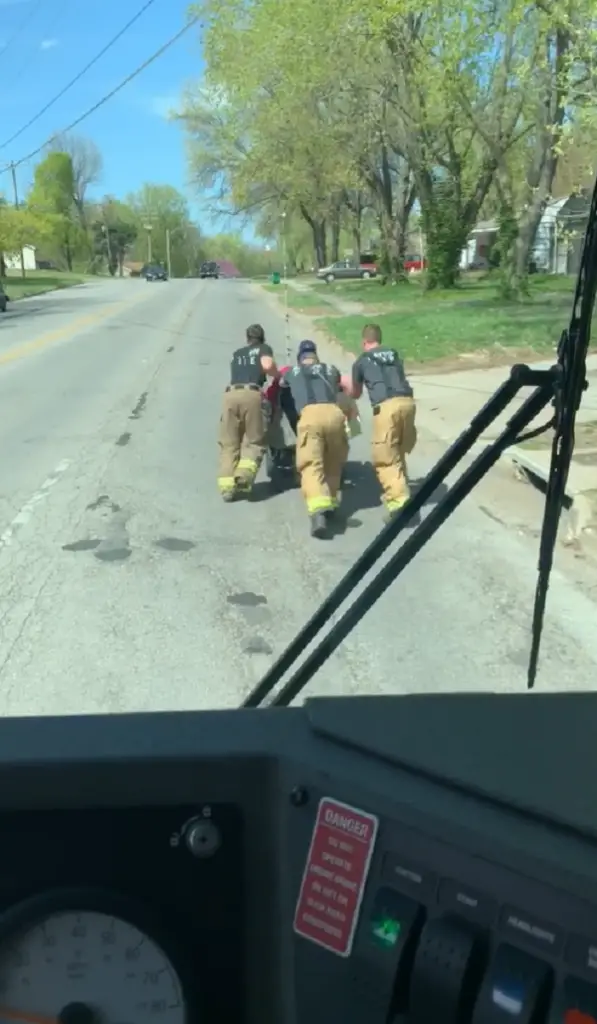 One of their team members captured a video of the three firemen pushing the chair up the side of a busy street, straining under the weight of the chair as they pushed him up hill for several miles. "They pushed him about 7 blocks back to his house," Hunley said.
The Raytown Fire Protection District shared the short video of the helpful firefighters on their Facebook page. Everyone in the department was surprised but happy when the video went viral.
"We are a little surprised," Hunley admitted, adding "We encourage our guys to find the best way to make a difference when they are out in the field."
Even though the public was quick to thank these workers for going above and beyond to help a resident, Hunley and the others say this situation was all in a day's work. "We are happy to see our guys help people, because that's what we do for a living," Hunley said simply.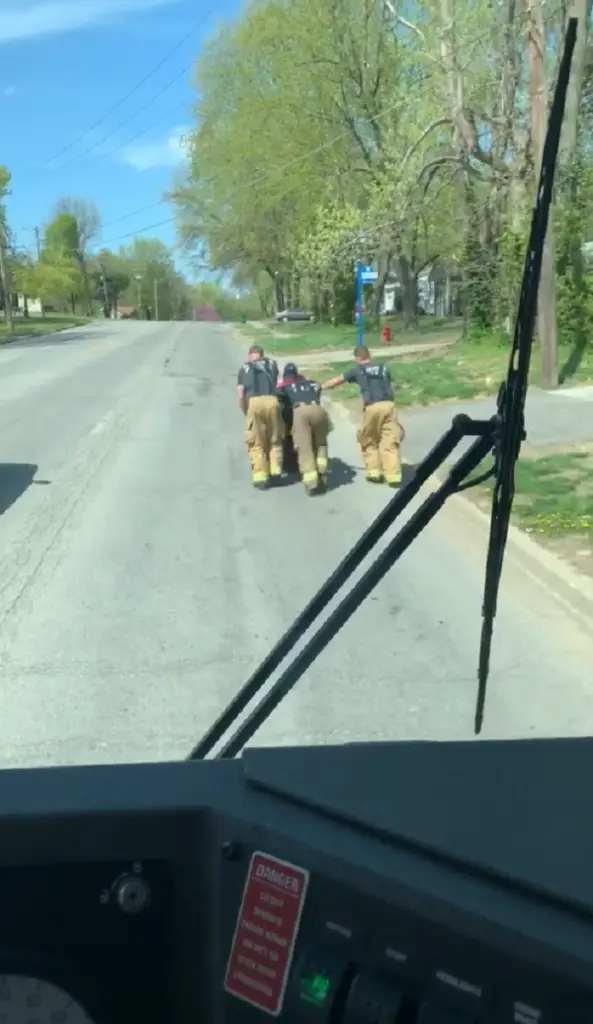 This may be "no big deal" to them, especially when compared to risking their lives fighting fires, but they're providing such a valuable service to all citizens! It just provides so much peace of mind to know that no matter how big or small the trouble may be, there will always be people like this who are dedicated to helping us solve life's problems.
Watch the firefighters getting the veteran home safely in the video below,