A few days ago, a four-alarm blaze engulfed the chapel at Mary Help of Christians Academy in North Haledon, NJ, an all-girls high school run by the Salesian Sisters of St. John Bosco. The fire alarm went off at 1:29am on May 18th, and though firefirghters came from four nearby municipalities, the fire wasn't extinguished until around 4am.
"Though our hearts are heavy," the official statement from the Salesian Sisters reads, "we are fortunate to be able to report that no one was harmed and that firemen were able to rescue the most precious item in the chapel: the tabernacle."
Wow, praise the Lord!
It's not clear based on public information what started the fire.
A salesian sister that goes by "Sister B" on Twitter posted about the fire with some incredible pictures, along with information about you can help them recover.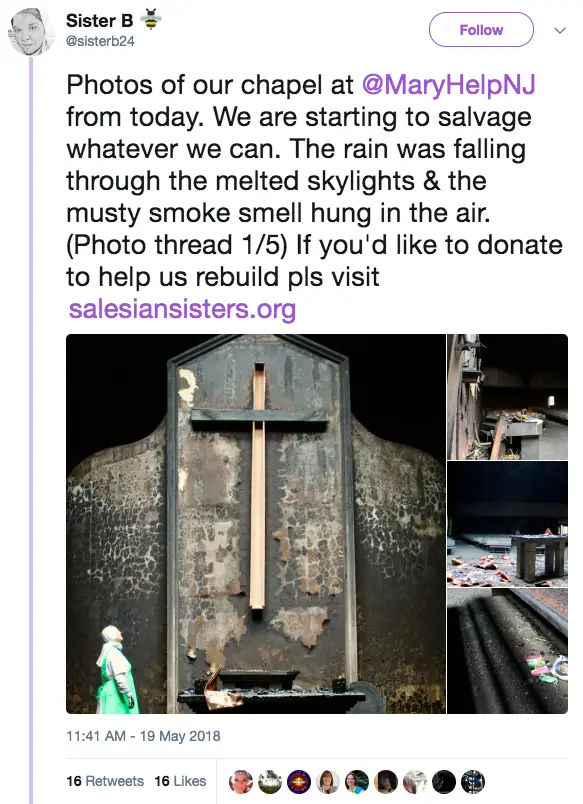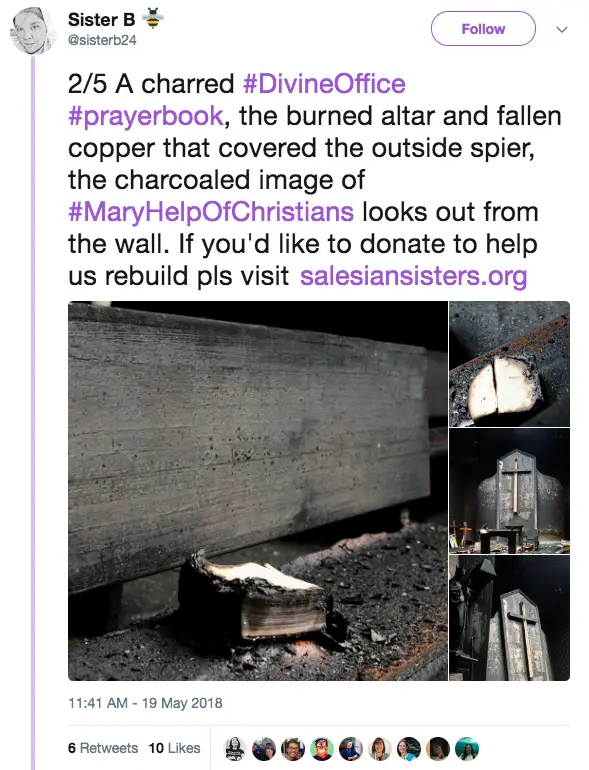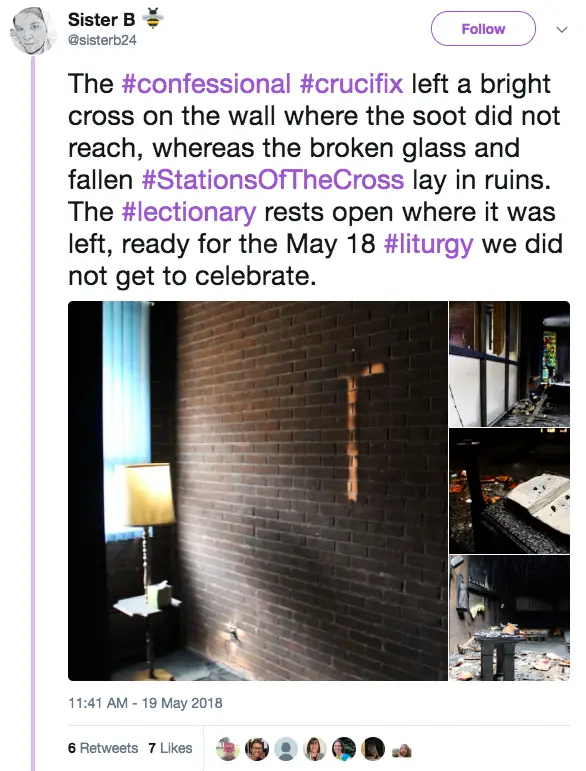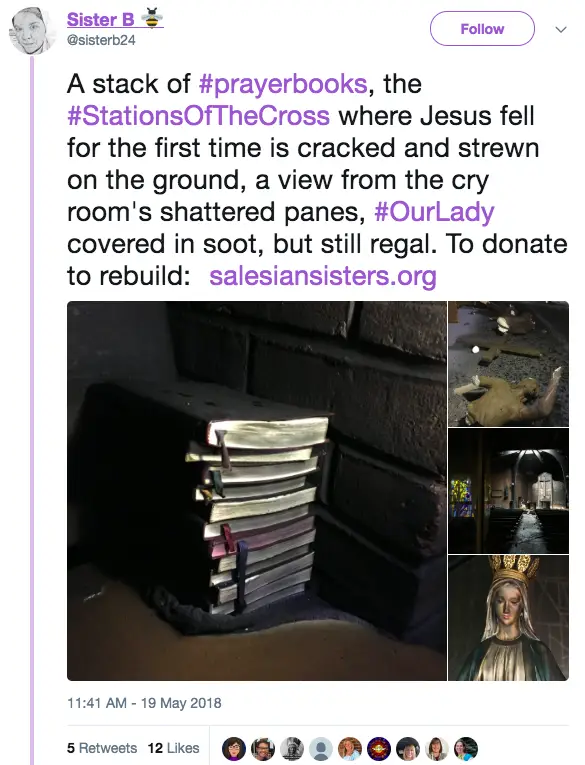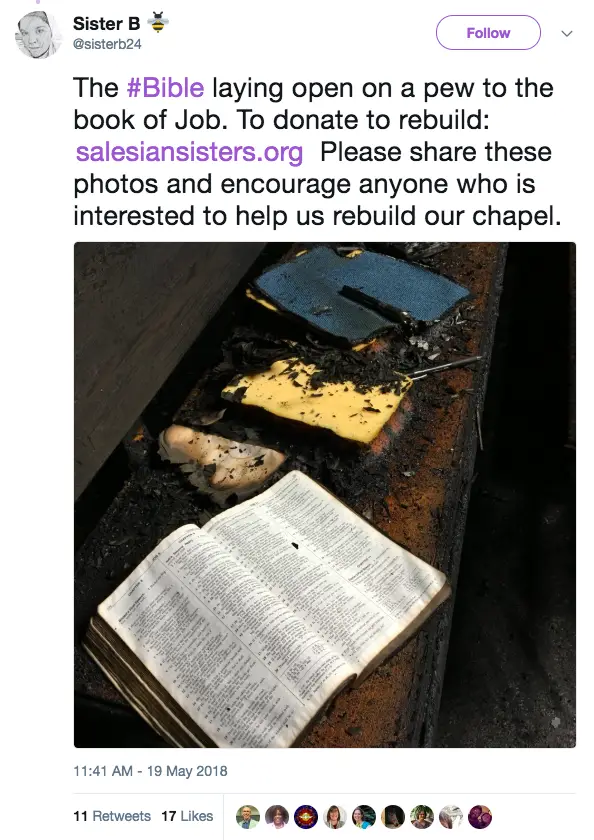 In the last tweet, the sister said that the Bible was found open to Job. Job is a book in the Old Testament that contemplates why God sometimes allows bad things to happen to those who love him.