While "Chunkie" is presently content and in good health, she is scarcely recognizable from the pitiful state she was in back in October. At the age of three months, the pit bull was discovered by Sacramento firefighters en route to a call and subsequently rescued.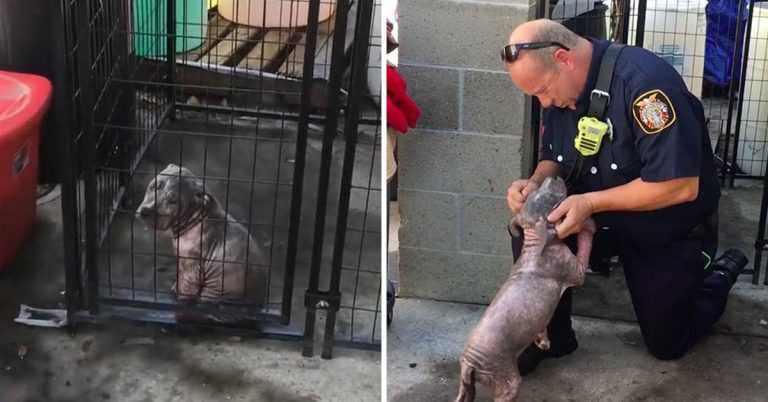 She had been left in the rain, tied to a tree, suffering. Agonized by what they saw, they couldn't imagine how he could have left her in such a bad state. So, Mike Thawley and his crew brought her back to the firehouse.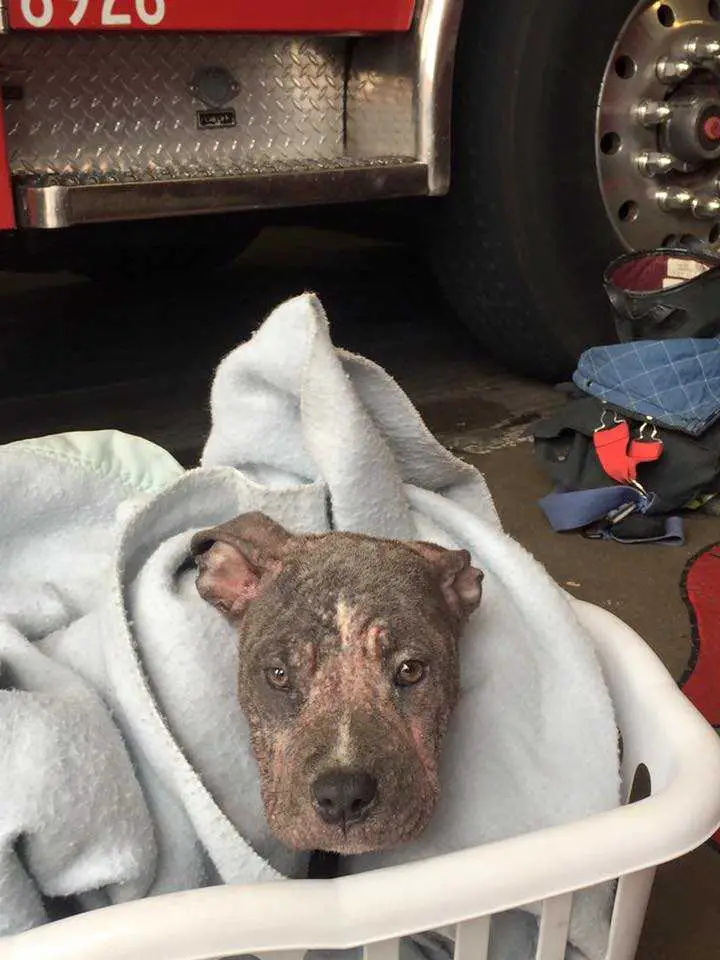 When they got back she was bathed and kept warm and of course wanting the best for Chunkie the fire crew decided it would be best to take her to a shelter where she could be properly cared for and relocated.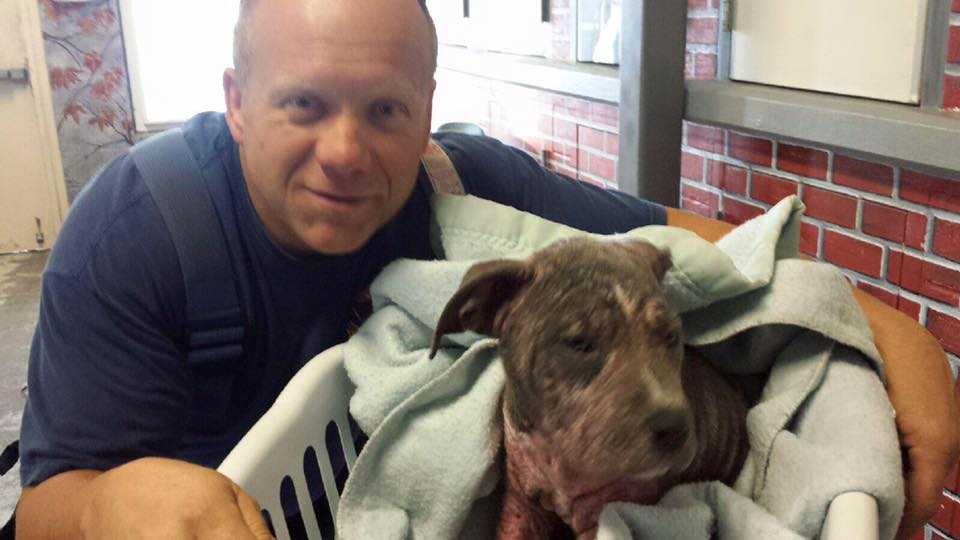 Despite knowing she was in the best hands at the shelter, Thawley couldn't stop thinking about Chunkie, and the next day, he returned to the shelter to pay her a visit.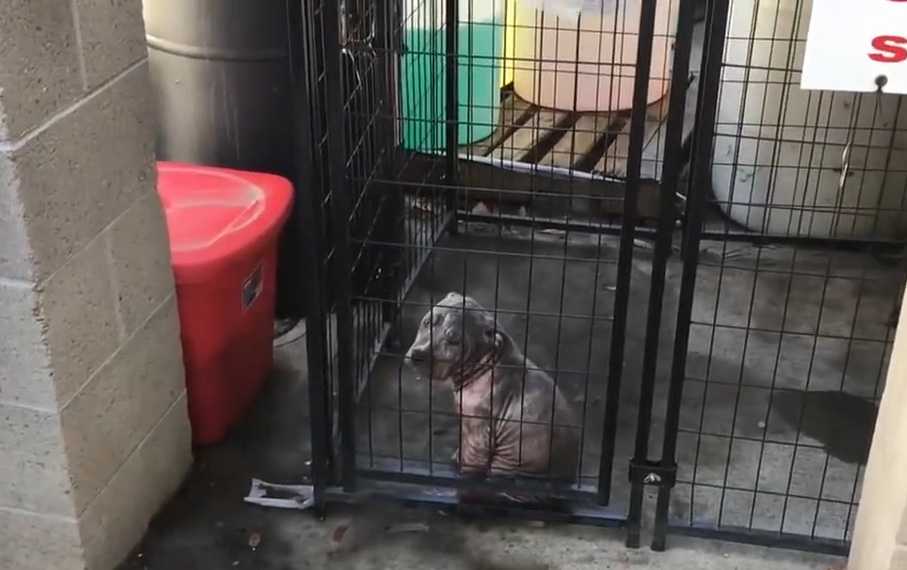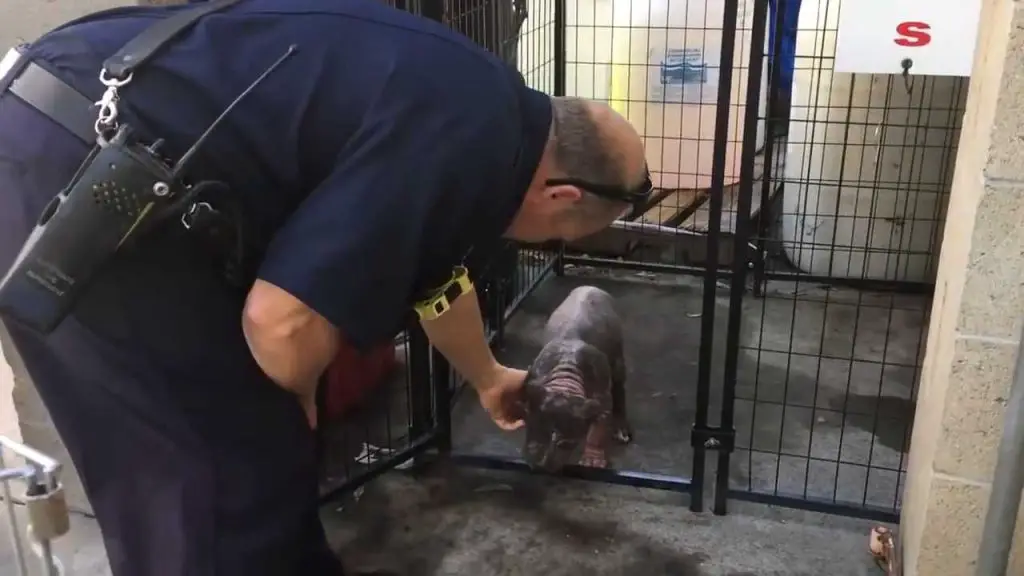 It was clear that the two had become attached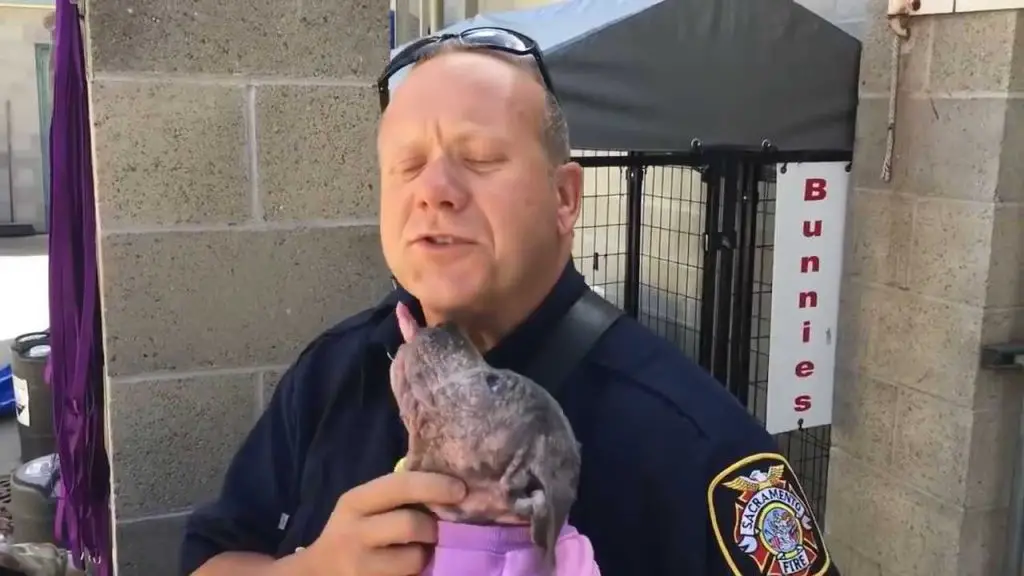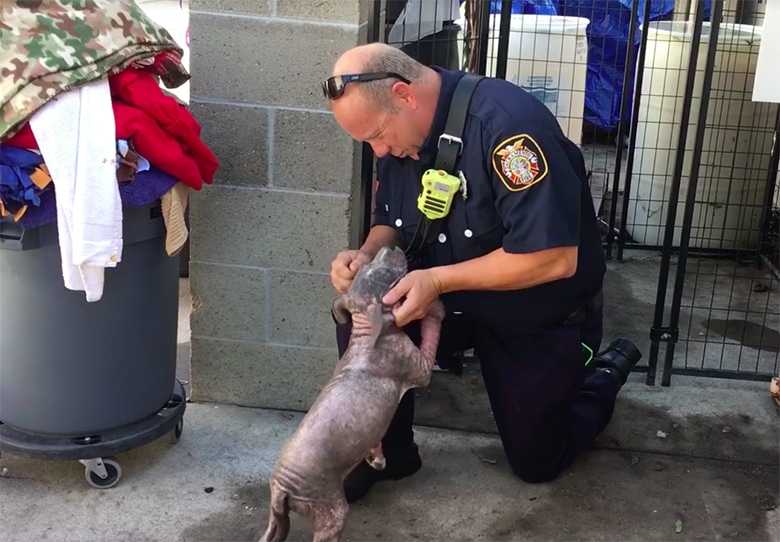 Thawley also fell in love with Chunkie and decided they wanted to bring Chunk home with them. After 4 months of waiting, Chunkie finished the mana treatment and was able to go home with Thawley.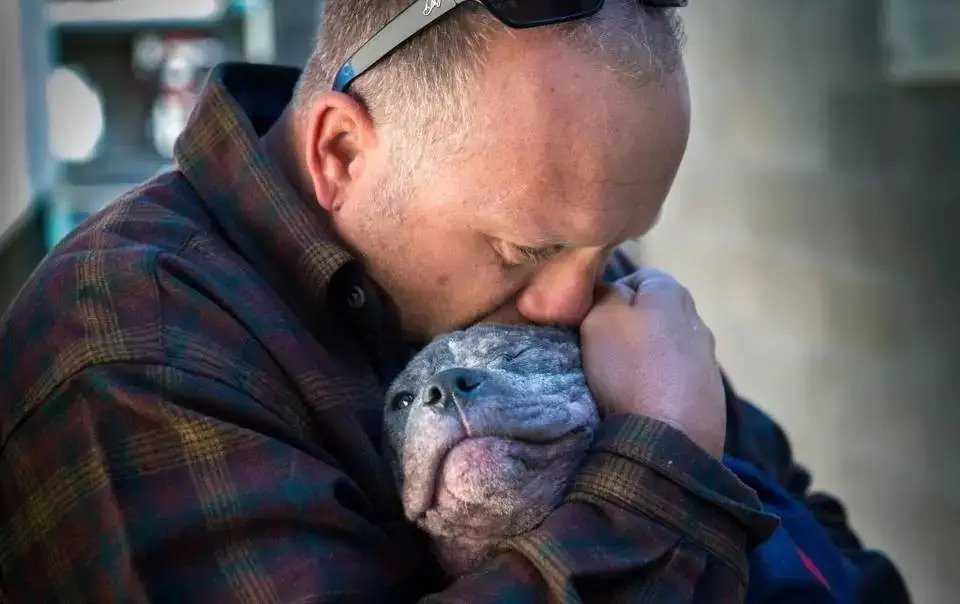 The family happily welcomed their new family member and Chunkie is more loved than ever. We wish everyone success!