The other day Louisiana animal control officers got a call about a senior dog that apparently seemed abandoned in a public bathroom at Destrehan's Splash Park. A team rushed at the scene where they found an old Black Lab. The dog looked in a pretty good shape, though. Next to her, the officers found a bottle of water and a strange note
"Be nice 2 dog – got stuck no car – be back soon – give my dog some water – be back in morning," the note reads.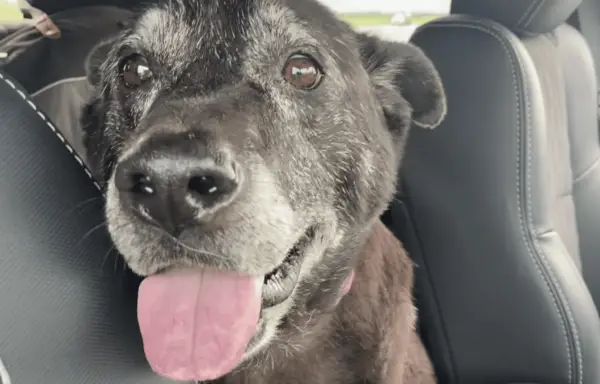 However, animal control officers took the dog, named Ladybird, to the St. Charles Parish Animal Shelter to keep her safe and wait for her owner to eventually return for her. But Ladybird was far from being abandoned. And the staff at the shelter found out that next day in the morning when her owner called.
Next morning, when Ladybird's owner return to the place where he left his dog and realized she's not there anymore, he immediately called animal control. It's how he found out where his beloved dog actually is. It is when everyone learned their sad story!
"He called us and said he still wants Ladybird, but just needs a few weeks to get back on his feet," Dr. Jena Troxler – animal shelter supervisor, said. "Ladybird and [her human] are homeless, and he has been living in [a shelter] trying to save his money so he and Ladybird can drive back to North Carolina where he has family willing to help him get back on his feet."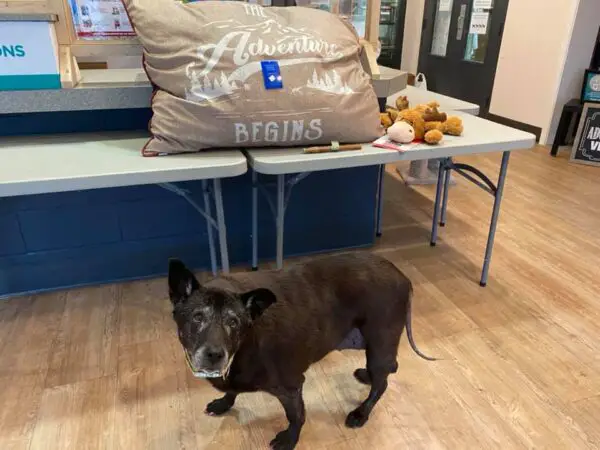 It turned out that Ladybird and her human are an inseparable duo since the cute lab was just six-week-old, and ever since they had travelled all over the world. But the last few months have been harder than they expect, so they ended up on the streets with no money to return to their family in North Carolina.
Everyone at the shelter was touched by the story, so they rushed to help Ladybird and his loyal owner. With the help of Turning Rescues into Pets and Wings of Rescue, the long waited reunion was possible.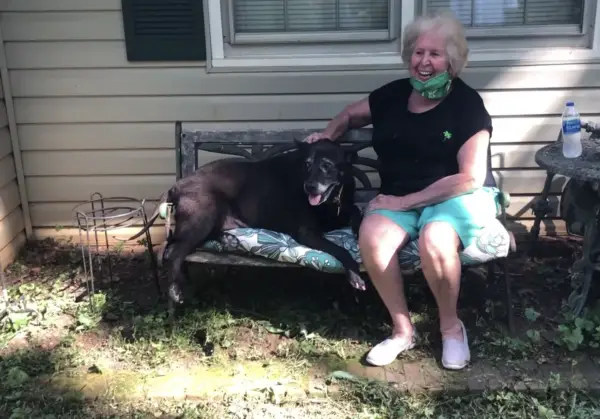 "You can truly tell how much Ladybird means to him and we are happy to be a part of keeping her safe until they can be together again," Dr. Troxler said. "She has definitely been a staff favorite here at the shelter. Ladybird's had quite the adventure recently."
Thanks to these kind-hearted people, Ladybird got the chance to return to her loving family where she will be able to live her last years, peacefully!
(Credits Facebook | animalchannel)