While orcas are the among the marine creatures no one wants to be around of, this time is was a group of locals that saved the life of a stranded 11-foot orca 'killer whale.' The huge marine mammals ended up on a beach on the remote island of Orkney, Scotland, UK. But fortunately a group of people spotted the helpless creature and rushed to rescue it.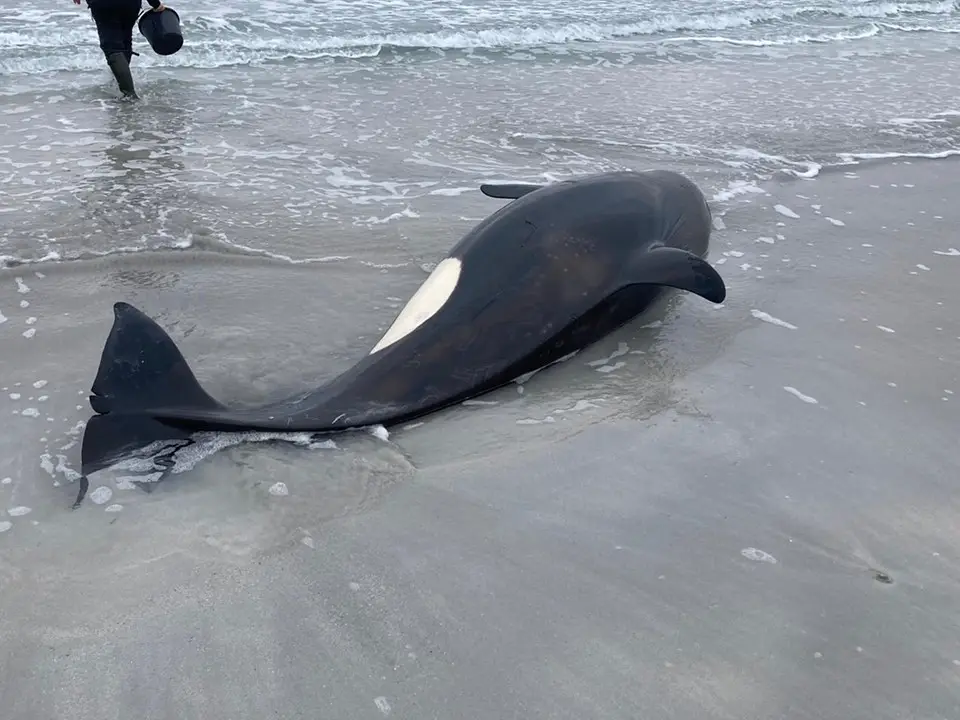 It took less than an hour to help the stranded creature to get back to the sea. Locals helped by a rescue team from the British Divers Marine Life Rescue (BDMLR) have managed to re-float the young orca. However, the rescue proved more dramatic than initially thought as the previous reports indicated a stranded dolphin and not a massive whale.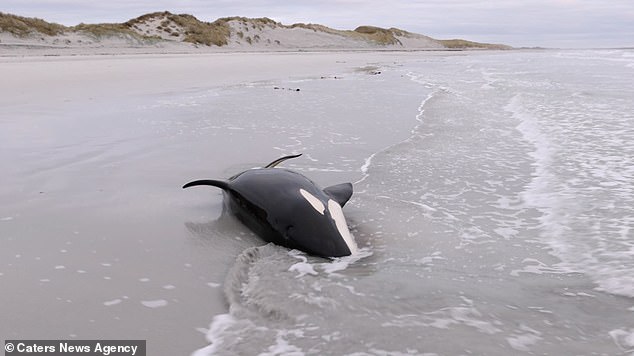 "Our team were shocked to find this animal was an orca, as it was initially reported as a dolphin," 35-year-old Dan Jarvis with the BDMLR told MailOnline. "We do not get many orca visiting the coasts of the UK and as such a live stranding incident is extremely rare."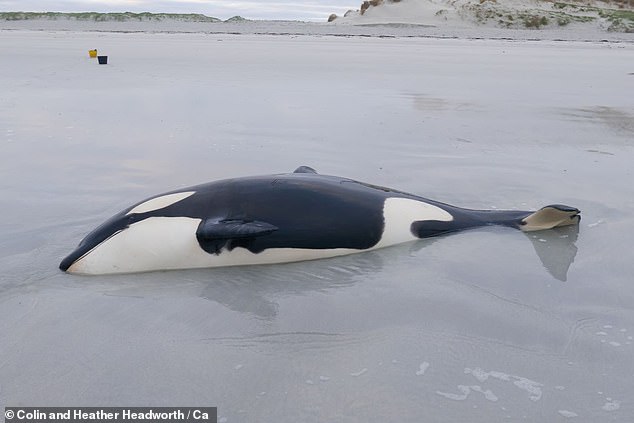 This is thought to be the first ever orca rescued on the British shore. But even taken by surprise, the rescue team have successfully managed to help the stranded the 3-4 years old orca to get back on sea unharmed. "It was an absolute privilege to be so fortunate to have trained BDMLR Medics on the remote island," Jarvis said. "They were quickly and professionally able to provide appropriate aid to the animal and overjoyed that it was able to be successfully refloated."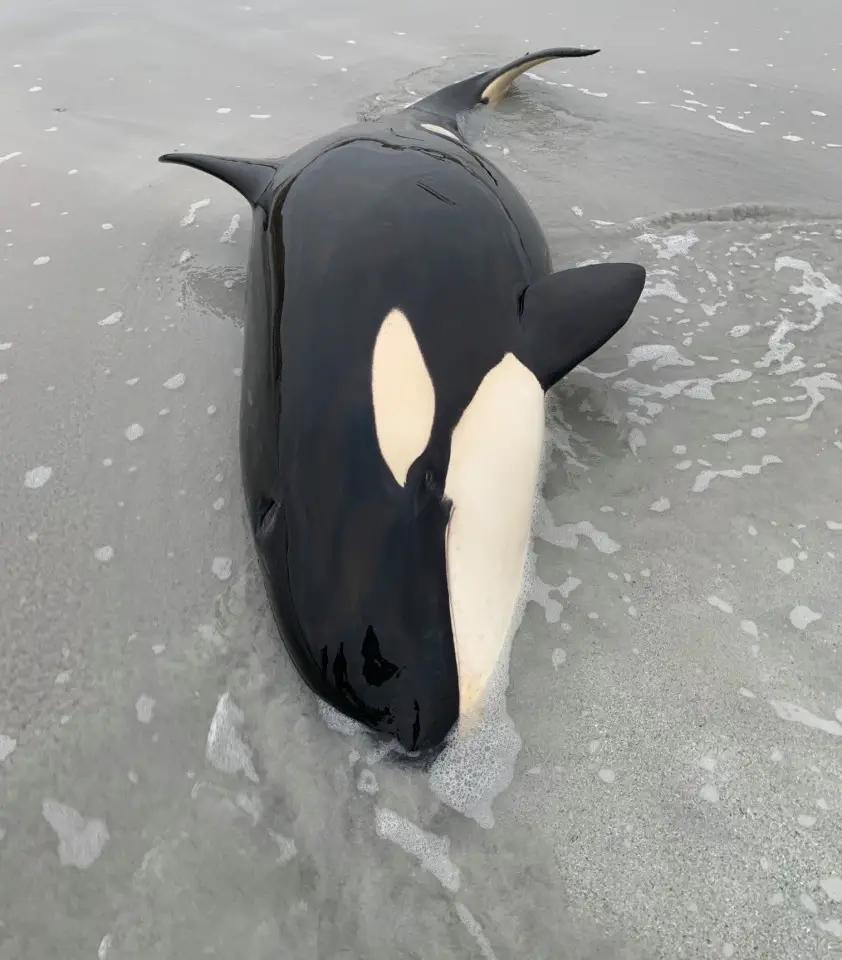 The rescuers initially tried to rotate the marine creature so it could swim and after nearly a hour their efforts paid off. Then "a specialist dolphin stretcher" stepped in to make sure the confused mammals will manage to make it to deep waters.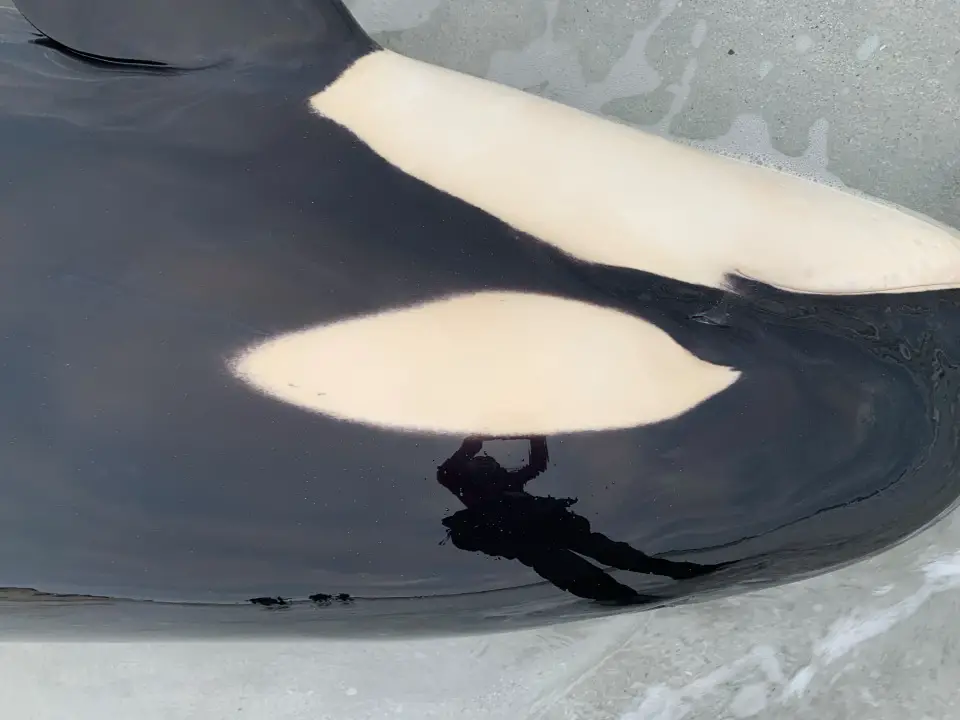 "Once the orca was seen to be fit and strong enough for refloatation a specialist dolphin stretcher was used underneath it to support it properly as the water got higher around it," Jarvis added. "…until it was deep enough to swim freely, at which point it took off strongly out to sea."
(h.t: MailOnline)