The Umatilla County Fire District #1 in Oregon has shared a PSA that's trying to keep citizens everywhere from starting house fires.
This winter is awfully cold, and many people are turning to space heaters for a little extra warmth. Most people were surprised to learn that it's not the heater itself that's so dangerous, it's the connection.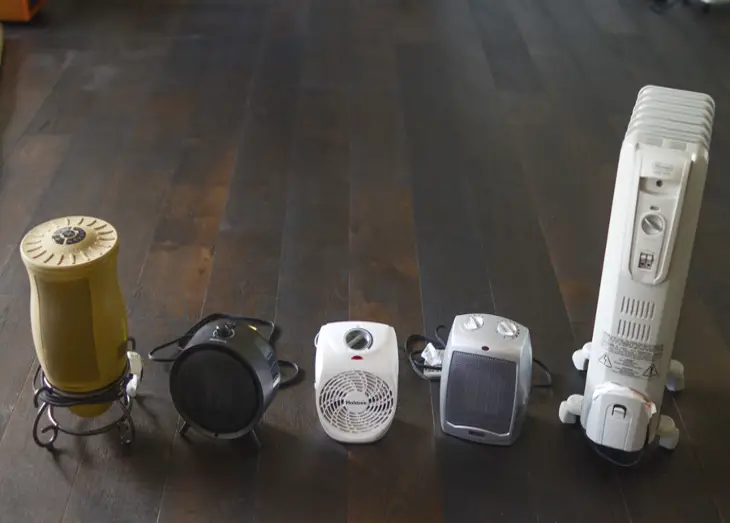 Most modern ceramic heaters are much safer than their traditional coiled counter-parts, but nearly all heaters draw a hefty load of electrical power. The load is so great that many average extension cords and power strips aren't built to handle it safely.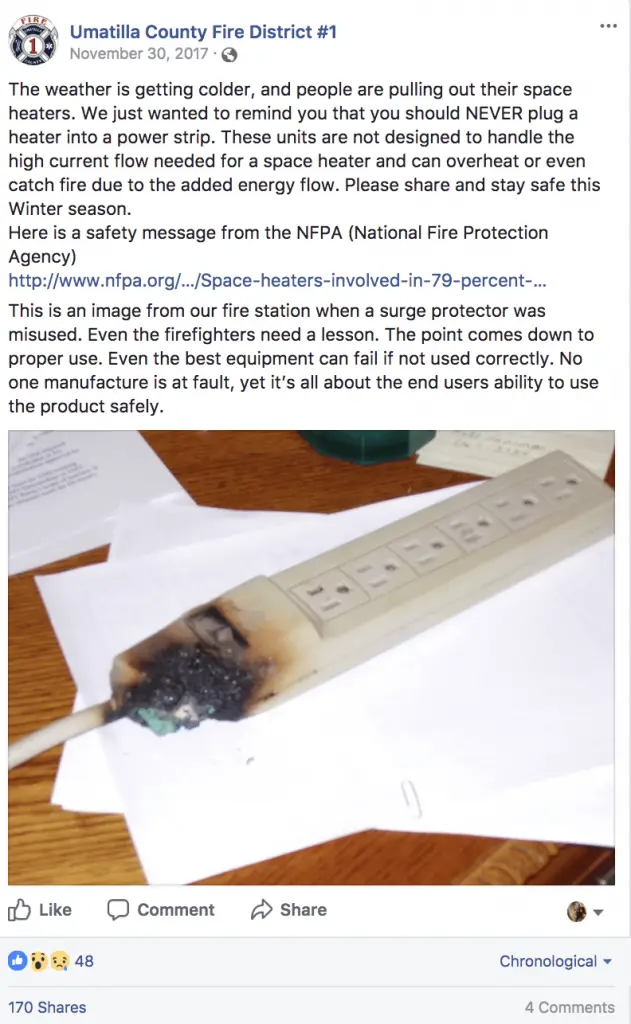 "The weather is getting colder, and people are pulling out their space heaters. We just wanted to remind you that you should NEVER plug a heater into a power strip," the Umatilla County fire department wrote on their Facebook page. "These units are not designed to handle the high current flow needed for a space heater and can overheat or even catch fire due to the added energy flow. Please share and stay safe this Winter season."
Even their own firemen are guilty of this mistake. The UCFD shared the image below to prove it,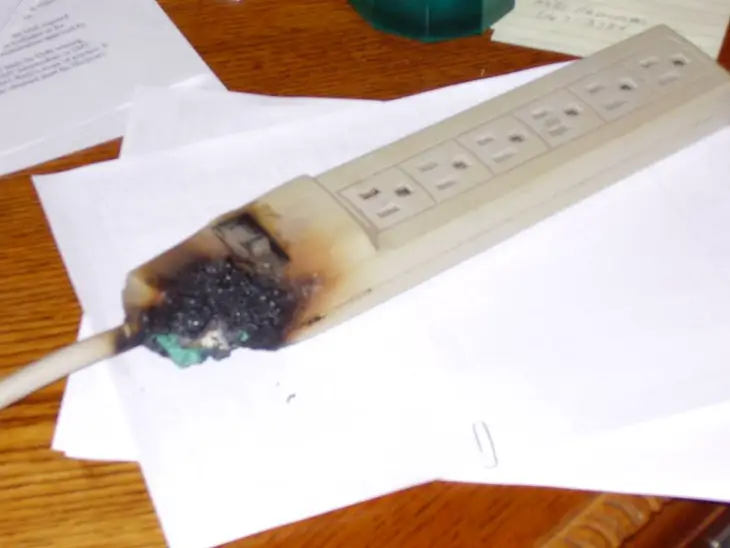 According to a report by the National Safety Fire Administration, half of all heating home fires happen in the winter months. From 2009 through 2013 more than 56,000 home fires were caused by heating equipment.