During times of emergency we rely so much on the fact that there are people such as firefighters and paramedics who are always there to give an immediate response. We give them the highest regard because we know that they will do everything to help us.
These first responders will do whatever it takes even if it means going outside their job description by babysitting. A perfect example would have to be the way the Harrisburg firefighters in North Carolina took their job to a new level and ended up babysitting their patient's children. Their dedication to their job was amazing and inspiring.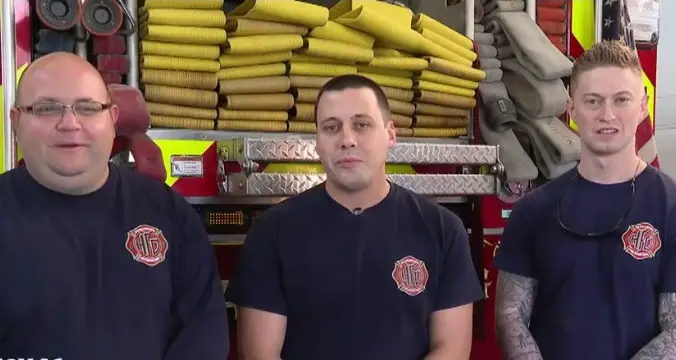 Responding to an emergency call to give medical attention to a man, the firefighters saw that there was no choice but to have his wife transported with him. This meant that there would be no one left to watch over their two children who were in the house with them at that time.
At that moment the firefighters knew what they had to do. Without thinking twice, the men took over and stayed with the kids while a family member, the kids grandparents made their way to the house. The grandparents were 45 minutes away but the firefighters had no problem lending a helping hand. They did it to assure the parents that their kids would be in good hands and that they could focus on getting the medical help needed by the father of the family.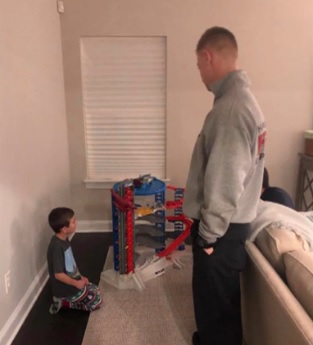 The firefighters played with the kids and entertained them while their parents were away. One of them carried and played with the one-year-old while there was another who played hot wheels with the seven-year-old.
They truly did their best to make the kids comfortable. Even though it was not necessarily a part of their job, they did what was right and they made this family's challenging situation more bearable.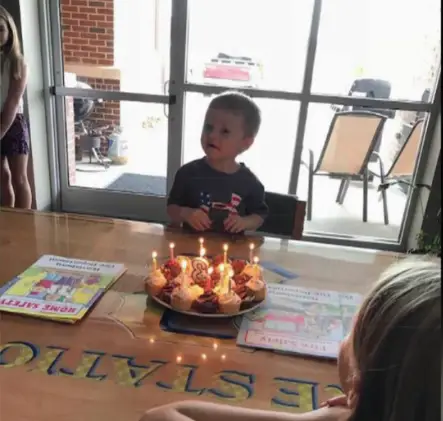 This is not actually the first time that these firefighters have shown just how far they are willing to go to do what they think is the right thing. In September, they also did something really sweet for a three-year-old boy who had no one to celebrate his birthday with.
When everyone else canceled on the boy's party they showed up at his house and celebrated with him. It was a gesture that was a huge deal for the boy because he was heartbroken when all his friends had cancelled. It was a sweet gesture and everyone really appreciated their effort.
These men are definitely a remarkable bunch. Their dedication to their sworn duty as well as their compassion for the people in their community are truly inspirational. These brave men may not have their own children yet, but we can be quite sure that they will make really great fathers someday.