After learning one of their littlest fans was battling cancer, the Professional Firefighters of Keene had custom fire gear made for him, as well as his twin sister and older brother
Henry Iselin has something most children do not: a custom firefighter's suit. The Keene 3-year-old sports the personalized get-up at almost every chance he gets, his father, Toby, said.
But Henry was gifted the fire suit because he has something else most children do not: leukemia.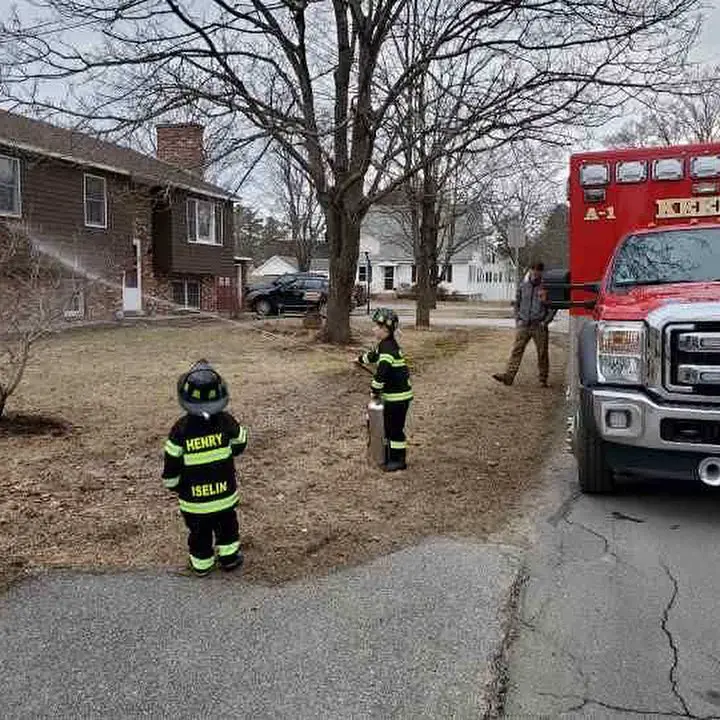 In honor of his fight against the cancer, the Professional Firefighters of Keene — the union that represents the city's firefighters — fitted Henry; his twin sister, Elodie; and older brother, George, 5, for custom gear in October, Toby Iselin said Saturday.
Henry was diagnosed with acute lymphoblastic leukemia in May 2017, when he was just about 17 months old, his father said. That first year, he said, was very hard for Henry.
Fortunately, his son has made significant strides in his recovery, even in the six months since the firefighters equipped him for action.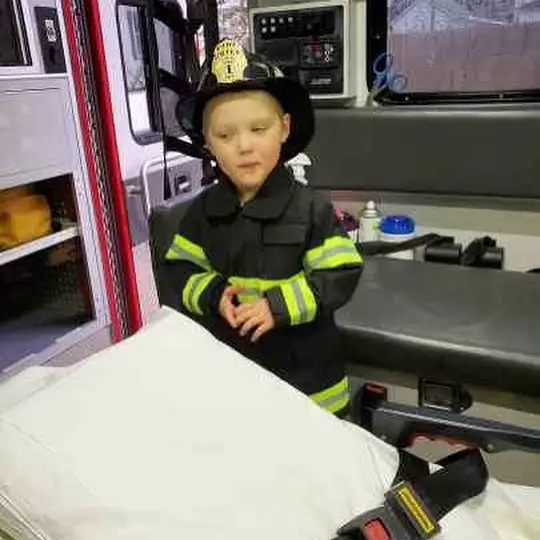 "He's doing really well, all being said," Iselin said. "His version of leukemia, ALL, is luckily one of the more widely known … most researched, most treatable forms of childhood cancers."
Henry is set to finish treatment in August 2020, and Iselin said this year his son is no longer dealing with sporadic hospitalizations. Henry attends the Keene Montessori School, where he, of course, wears his fire suit.
"They're at that age where everybody loves fire trucks," Dan Lang, a Keene firefighter and paramedic of 15 years and president of the firefighters union, said Saturday.
Lang recalled falling in love with fire trucks some 40 years ago, when his elementary school held its fire prevention week.
Similarly, Iselin said Henry has had up-close contact with firefighters. Each time, Iselin said, Henry had a blast, whether climbing around the fire truck that responded to the Iselin home when a carbon monoxide alarm went off or when the Keene Montessori School held its fire awareness session, eliciting a fascination Lang could relate to.
"He's always just had a love of fire trucks," Iselin said of Henry, adding that his older son, George, caught the bug even before Henry was born. "… Of course, the firefighters are just amazing because they're big kids who wanna have fun and show the kids what to do."
Lang said the union raises funds for local causes almost year-round, and gave the Iselin family $500. In its latest campaign, the union sold T-shirts for Ruck Up Inc., a veterans support group in Keene. A ruck is a military term for the large backpacks service members carry. Ruck Up's website says that it encourages vets to "dump their ruck" of "memories, pressures, and problems."
The support the firefighters give to their causes — not just in fundraising but awareness — and Henry's story are important lessons for the community, Iselin said.
"They've just been amazing since way before (the October suit fitting)," Iselin said of the firefighters. "And as far as the childhood cancer goes, I think Henry is an example of when there's research and, you know, awareness of it, it's a lot more treatable … and we're lucky."
source : firerescue1.com/children/articles/393890018-NH-firefighters-give-custom-gear-to-3-year-old-battling-leukemia/