The only thing worse than being the parent of a child with cancer is possibly being a child with cancer yourself.
But these four young girls all beat their diagnoses and have gone on to live cancer-free. They met in the hospital where they were being treated. Now, they've met up once again to celebrate their victory over disease.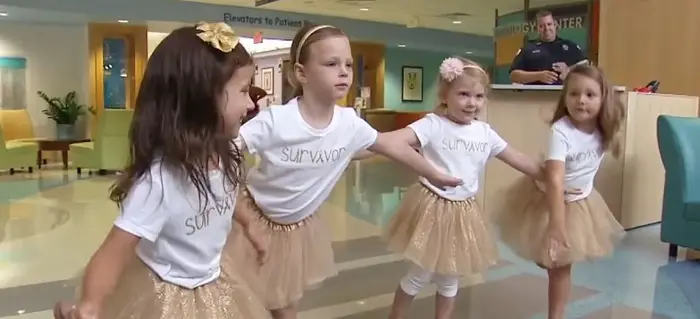 Not all of the girls had the same form of cancer, but they were all treated at John Hopkins All Children's Hospital in St. Petersburg, Florida.
The girls, McKinley, Ava, Chloe, and Lauren met two years ago when undergoing treatment.
It was their friendship that helped them get through their cancer treatment and life in a cancer ward.
"She's three years old and doesn't have any hair, but all her friends in the hospital look the same way," said Shawna Glynn, mother to Lauren. "So, it kind of gave her some normalcy."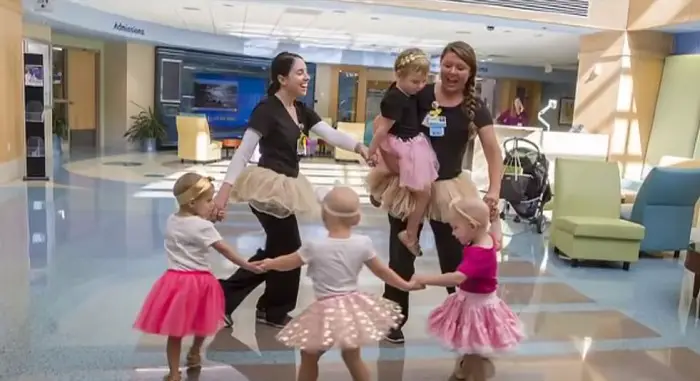 Whenever they weren't undergoing cancer treatment, the girls talked and played together as much as possible.
Their friendship also helped their parents get through what might otherwise have been a nightmare.
"Amazing to see how far they've come from being bald little babies," said Alyssa Luciano, mother to Ava. "
As for their former nurses, they're overwhelmed with joy that the girls are happy, healthy, and together.
"It gives me chills," said Paige Ward, a nurse who cared for the four friends. "It makes me want to cry. I mean, I love these kids as if they were my own, for sure. They're awesome."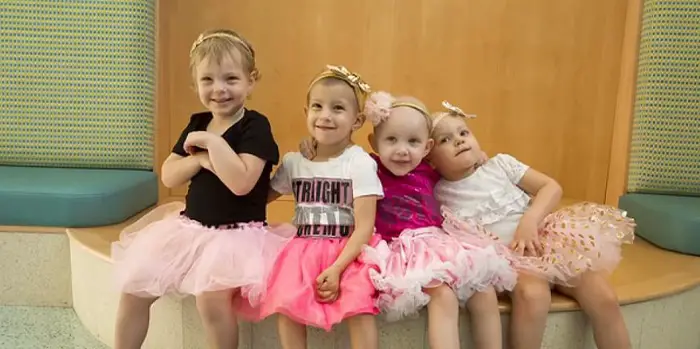 When the friends first met, they were all undergoing active treatment.
They had no hair due to chemotherapy and other treatments, and it was a frightening time.
Three of the girls — McKinley, Ava, and Lauren — were diagnosed with acute lymphoblastic leukemia. Meanwhile, Chloe had an extremely rare form of lung cancer.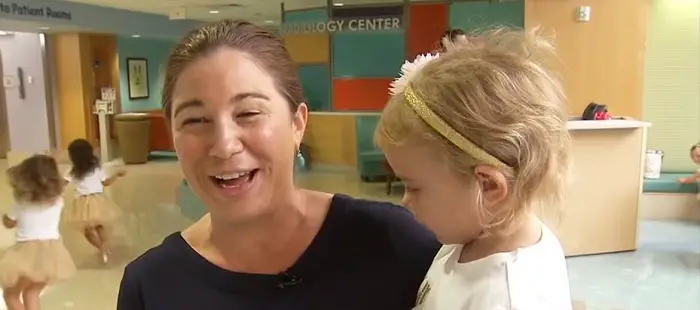 Lauren was the last of the four girls to be able to ring the cancer bell, declaring herself completely cured.
With school starting soon, these girls have faced more before kindergarten than many people do by adulthood. But nothing is getting in the way of them loving their lives. They even have their long hair back again.
Thankfully, most children never have to live through such a scary diagnosis while they're so young. Childhood cancer is rare, with only about one child in every 330 being diagnosed each year in the United States. However, of those children, about 30 percent will be diagnosed with leukemia, just like three of the four girls were.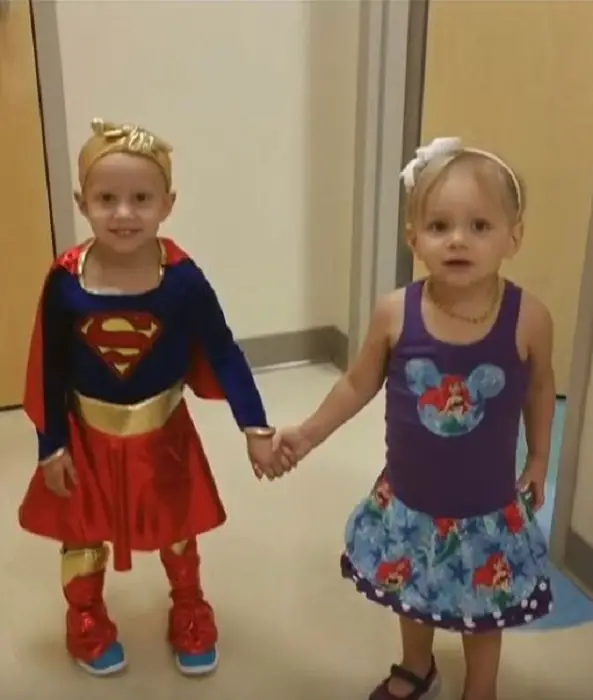 Leukemia is cancer of the blood.
The girls described it as, "our blood was sick." There are many different kinds of leukemia, which can make treatment complicated — and long. Patients may undergo IV drugs, oral drugs, radiation, and many other treatments. Many of these can be extremely hard on the body.
John Hopkins is a hospital that specializes in pediatric care. It has been named one of the top 50 children's hospitals in the world. The hospital has 259 beds in its intensive care unit and offers rooms for parents so they can stay close to their sick children while they're receiving treatment.
The hospital makes every effort to include parents and family in treating children, making treatment of childhood diseases a team effort. This ensures that both the children and the family have an extensive network of support to get them through a scary time.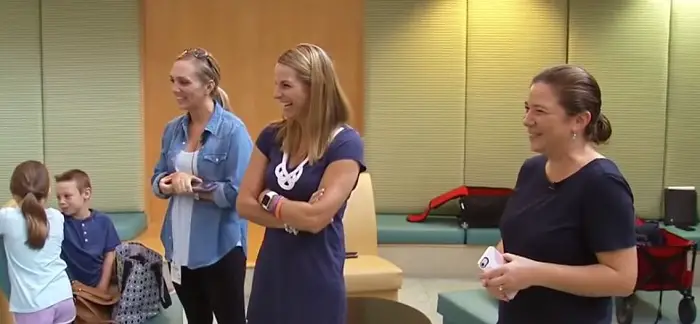 For a long time, that hospital was home to four sick little girls.
But now, they're cured and ready to start a normal life again.
Though their lives are now leading them out of the cancer ward and back in different directions, the girls still intend to meet up on a yearly basis. They'll take more photos, share stories, and celebrate being healthy and cancer-free together. And they'll never forget what it was like to battle sickness with friends at their side.