Everyone knows just how excited dogs get when they're about to receive some delicious treats. Well, apparently not only pups get euphoric upon a mouth-watering snack, but wild animals too. This rescued fox even 'talks' when his caretaker approaches him with her hand full of sweets.
Loki the fox was only 6-week-old when he arrived at the Turtle Bay Exploration Park. The tiny fox lost his mom, but fortunately for him a group of rescuers found him and saved his life. Since he needed hand-feeding, Loki spent a lot of time around his caretakers and made him to love people and to get extremely comfortable around them.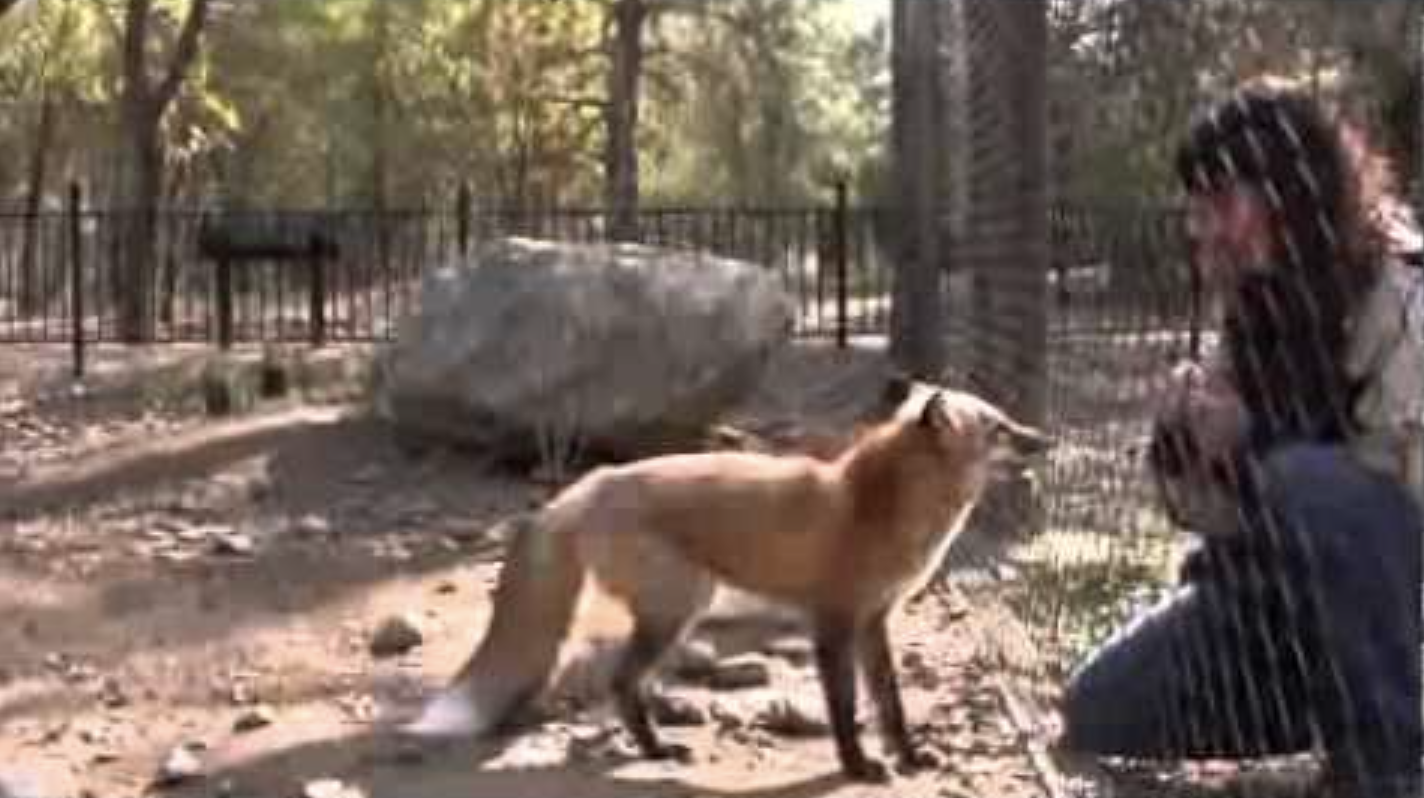 "Loki is a very special red fox who came to Turtle Bay Exploration Park at 6 weeks old," the center wrote. "He was found as an orphan and could not be released back into the wild. Being so young, he had to go home every night with the animal trainers."
Now, every time Loki gets the attention of his caretakers, he can't stop jumping up of joy. Beside that, the adorable fox's vocalizations are absolutely adorable. And as a result of the famous music video "What Does the Fox Say" release, Loki's caretakers wanted to share his way to talk with everyone, so they caught on camera a lovely footage of him.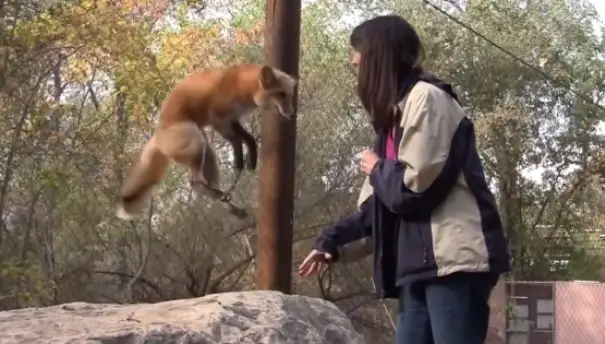 "Since the "What Does the Fox Say" video came out, we decided it was an important educational message to let people know what their vocalizations really sound like," the Turtle Bay Park wrote. "Working to put his "talking" on cue this video shows the first time we worked on it with him. He is quite the character and with 28 different vocalizations, he sure has a lot to say."
Take a peek: