Although it was supposed to appear on Sunday, HBO Spain made a mistake and broadcast an hour of Game 6 of Game of Thrones.
HBO Spain has realized the mistake after more than one hour from the start of the broadcast, during which the "Freefolk" episode was recorded and distributed on the internet.
Also, the episode 4 of this season appeared earlier on the Internet after hackers broke HBO servers and stole several series and scenarios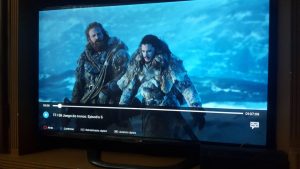 of still unreleased series.
Recently, HBO representatives sent hackers an email saying they would be willing to pay $ 250,000 – a payment they would make as a reward for detecting vulnerabilities in the system, according to The Hollywood Reporter.
Game of Thrones is the most pirated television series in history.