When it comes to unlikely friendships, the animal world never cease to amaze. But even so, some stories are just too hard to believe. Fortunately this time we have a sweet video to prove it, and it looks straight out of a fairy tale!
Adorable video footage shows a tiny chipmunk enjoying a meal with its two lovely friends – a doe and her baby – just like they were family. The unusual scene unfolded in the woods of Minnesota, and it was captured on camera by Deer Trail.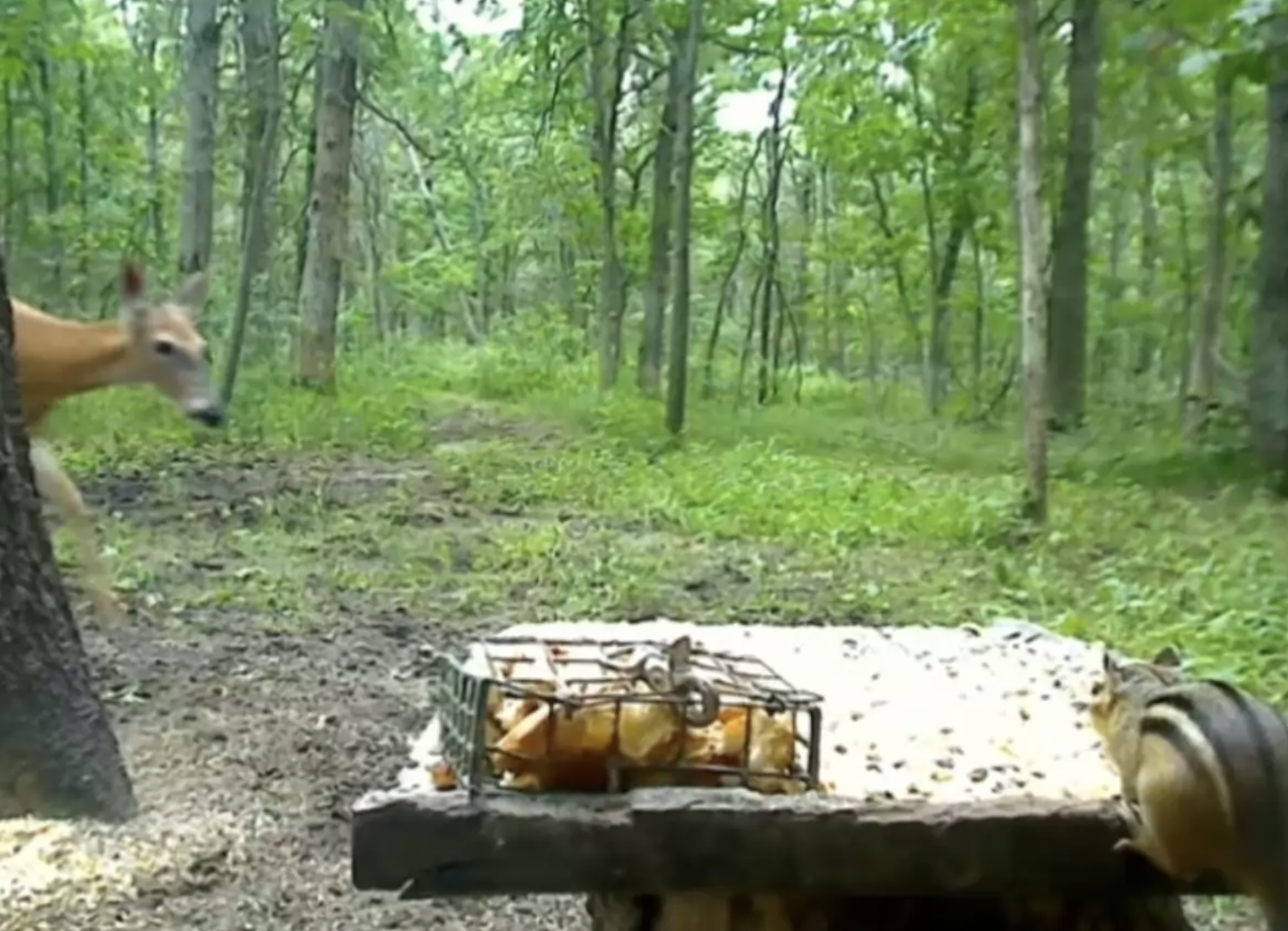 The short film starts with a tiny chipmunk feasting itself on a table with some sort of nuts on it. But within moments, a young fawn and its mom found their way to the table, mostly attracted by the smell of the delicious food. What happens next looks like a veritable Disney scene. The three animals feasting together just like a happy family.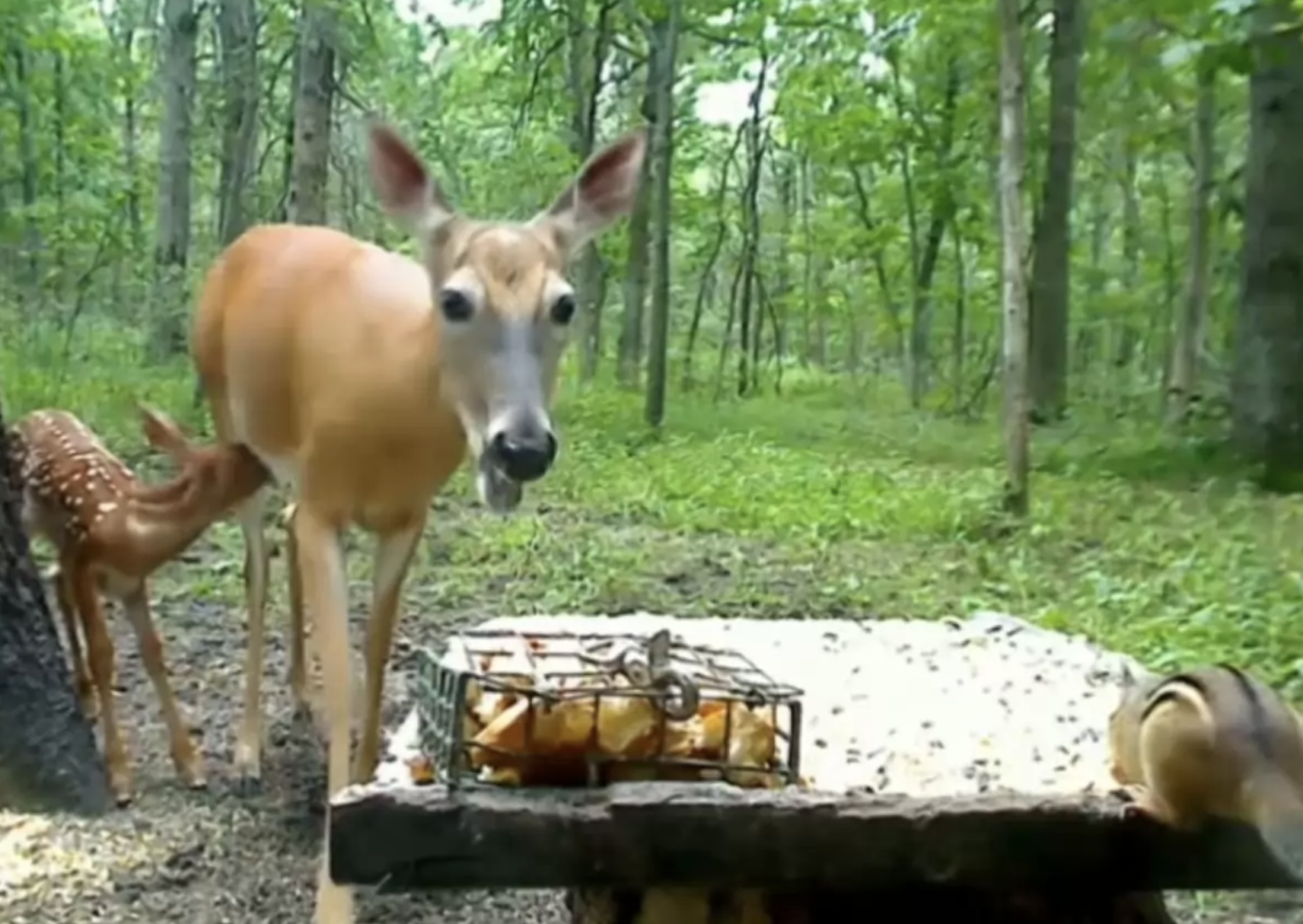 Unfortunately, we won't be able to see adorable scenes like this in the future, because the Minnesota Department of Natural Resources said it is no longer allowed to intentionally leave food for wild animals, especially deer.
"Feeding and attractant bans are in place across the state to prevent concentrations of wild deer in areas with a higher risk for disease," the website of the Department of Natural Resources reads. "These bans are precautionary steps the DNR took after deer that tested positive for chronic wasting disease were found both in the wild and on deer farms."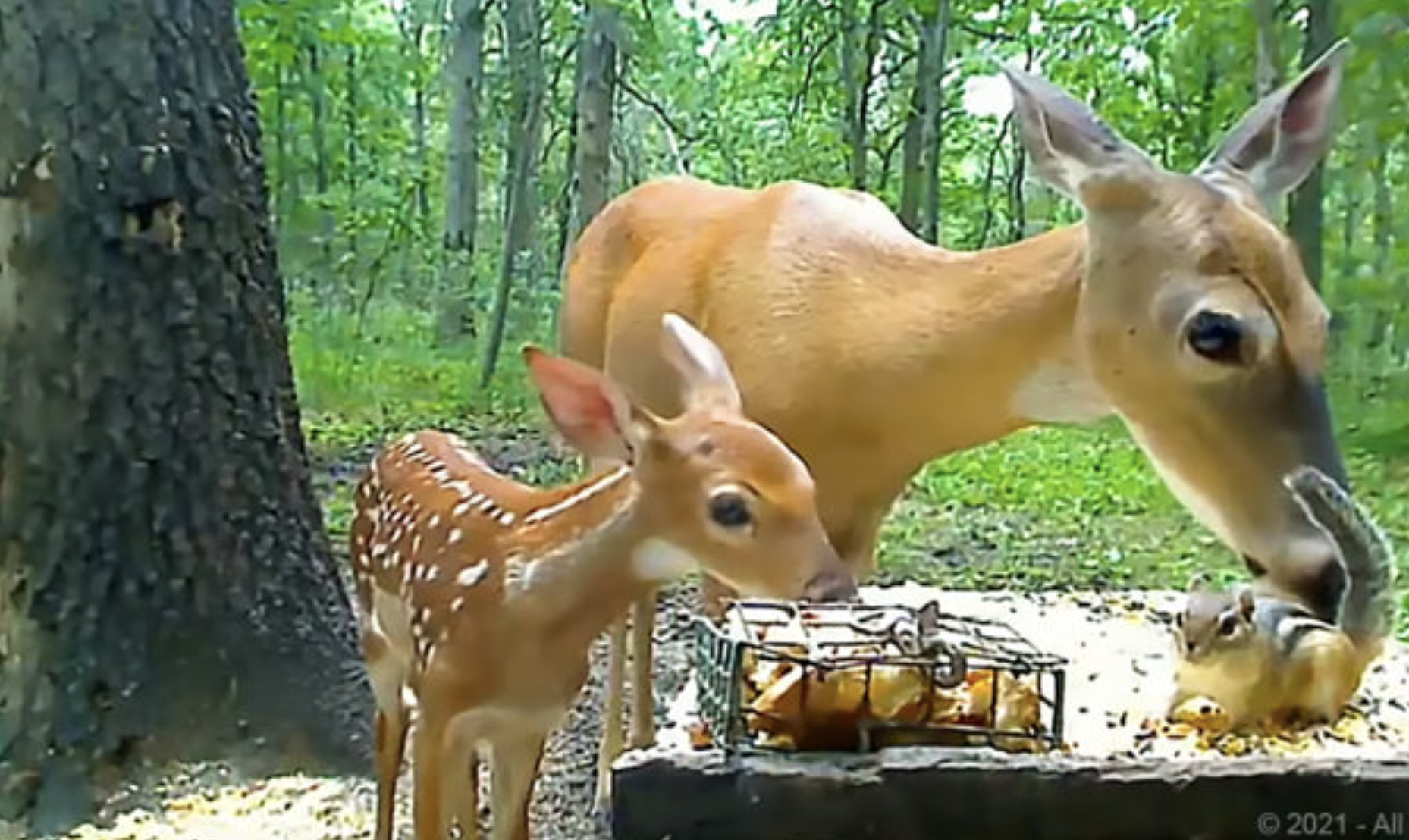 Nevertheless, we still have this extremely cute video, as many others that have been uploaded in the past by the Deer Trail. Watch these three adorable unlikely friends showing what sharing is all about!