Though humans call them wild, animals seem to understand far better than us what love and compassion actually means. Even though we don't speak the same language, it doesn't take words to show gratitude, and this adorable story is all about that.
In an absolutely heartwarming scene, a baby elephant is thanking the man that saved its life and then reunited it with its mother, by gently hugging him. The adorable moment was caught on camera and it is nothing short of adorable!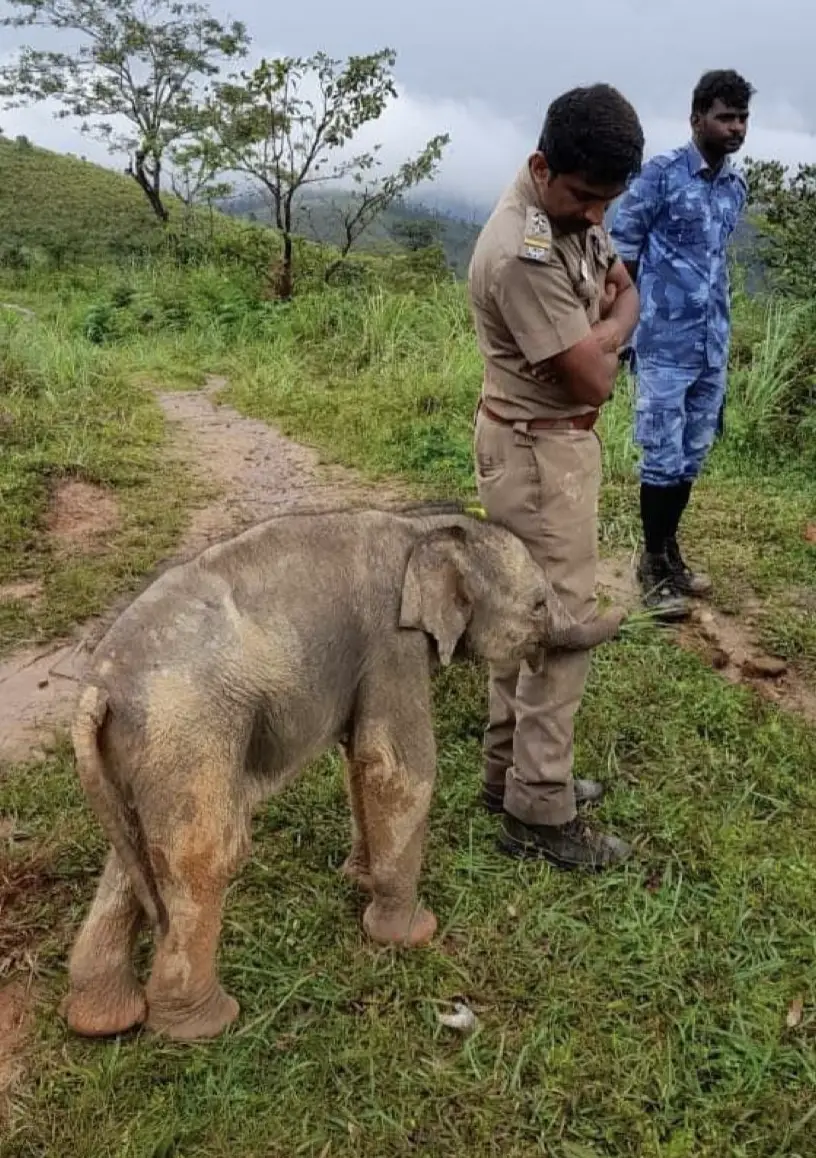 The lovely moment occurred earlier this year, after a rescue team from the Forestry Services in Mangal, Tamil Nadu – India, saved a lost baby elephant, and eventually reunited the tiny calf with the concerned mother.
Love has no language. A baby elephant hugging a forest officer. The team rescued this calf & reunited with mother. pic.twitter.com/BM66tGrhFA

— Parveen Kaswan, IFS (@ParveenKaswan) October 14, 2021
Initially shared on Twitter by the IFS officer Parveen Kaswan, the viral moment shows the baby elephant putting its trunk around one of the officers' legs, to show its gratitude for his effort. "Love has no words," Kaswan described the charming moment. "A forest officer hugs a baby elephant. The team saved this calf and reconnected him with his mother."
Here's the calf on its way to be reunited with its mom!
— Basha Nasir (@BashaNasir91) October 14, 2021