With four days before a devastating fire totally destroyed the iconic Notre Dame cathedral, 16 historic statues were removed from the church, Associated Press reports.
"Religious statues set atop Notre Dame Cathedral have come down for the first time in over a century as part of a restoration of the monumental Paris church's towering spire. A 100-meter-high (105-yard) crane lowered the copper statues representing the 12 apostles and four evangelists onto a truck, giving the public a ground-level look for the first time on Thursday. The 3-meter-tall statues are being sent to southwestern France for work that is part of a 6 million-euro ($6.8 million) renovation project on the cathedral spire and its 250 tons of lead," a report from April 11 said.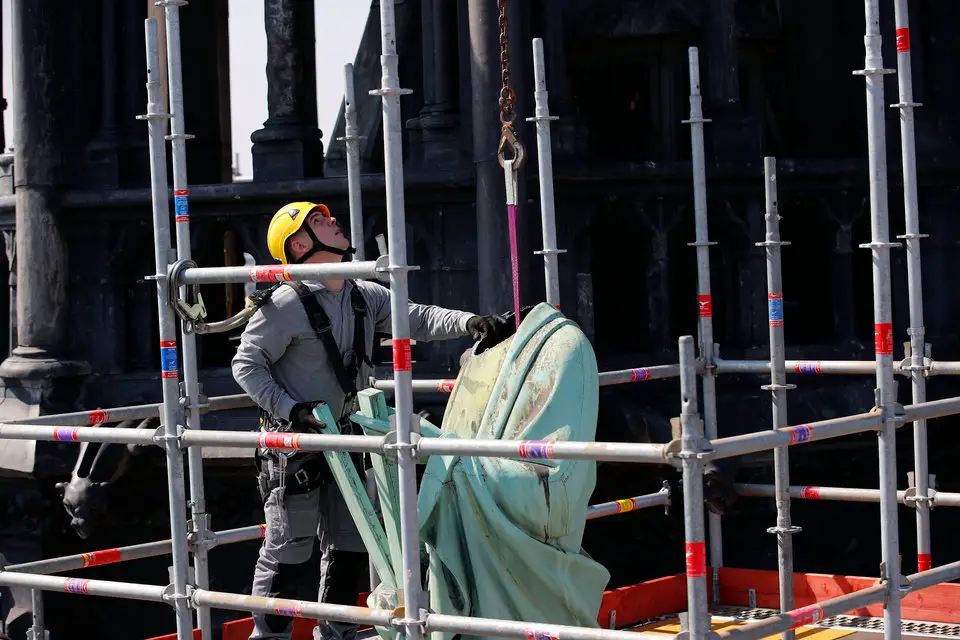 The reason the statues were relocated was the cathedral's renovation process. A large project with estimated costs at around $169 million.
Back in 2017, during a New York Times interview, the cathedral's spokesperson André Finot warned that the building is in desperate need of repair.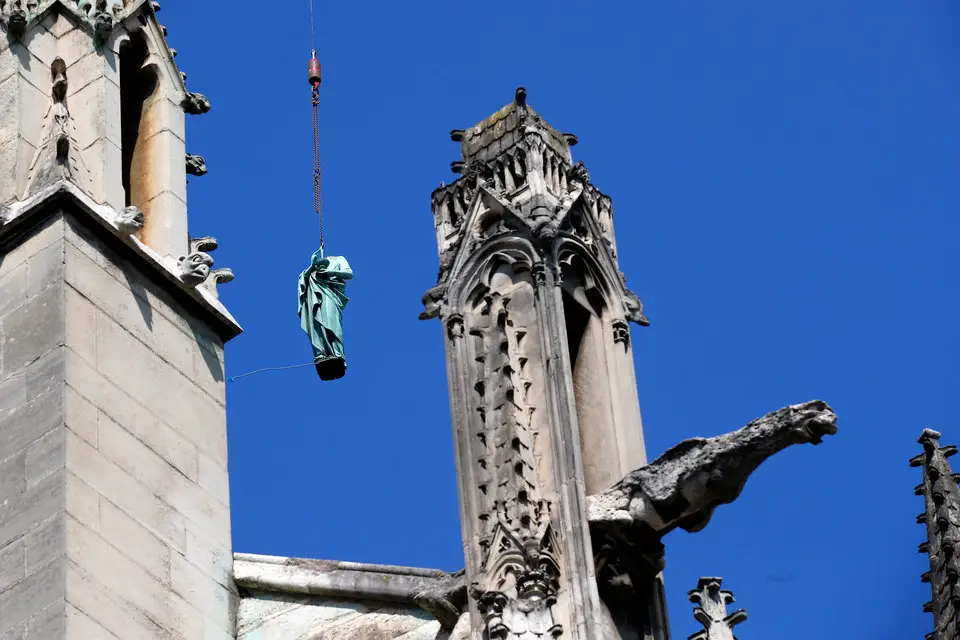 "Everywhere the stone is eroded, and the more the wind blows, the more all of these little pieces keep falling. It's spinning out of control everywhere," Finot said at that time.
As about the artworks taken from the church during the evacuation on Monday, they were relocated to the Louvre Museum, according to Reuters.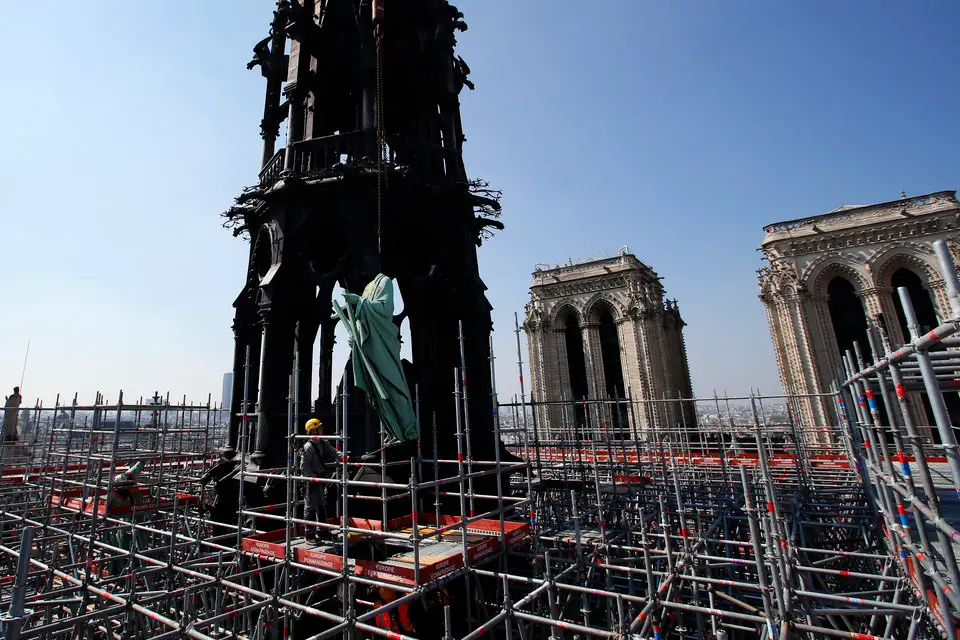 According to the French Culture Minister Franck Riester when the blaze started, the main mission was to protect the artworks from the cathedral. And thanks to the brave firefighters many of them are now intact, including the Christ's crown of thorns.
After almost a 24 hour fight with the flames, the firefighters of the Parisian department have managed to put it out on Tuesday morning.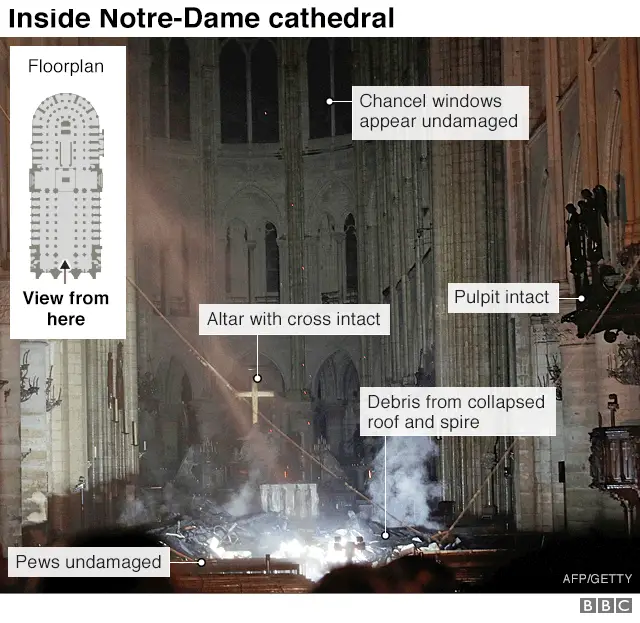 Fire brigade spokesman Lt-Col Gabriel Plus told the BBC that the damage was bad, but would have been far worse had fire crews not arrived when they did.
"The whole of the roof has been devastated… a part of the vault has collapsed, the spire is no more," the Lt-Col said.
Shortly after the terrible incident, the French President Emmanuel Macron vowed to rebuild the historic cathedral. However so far have been raised almost one bullion dollars from donations.