With the fall already here, we are thinking about to the Thanksgiving Day. A moment, when we all have the opportunity to be grateful and to thank God, for everything we have. But this special day also give us the fine opportunity to show appreciation for those we love, as well.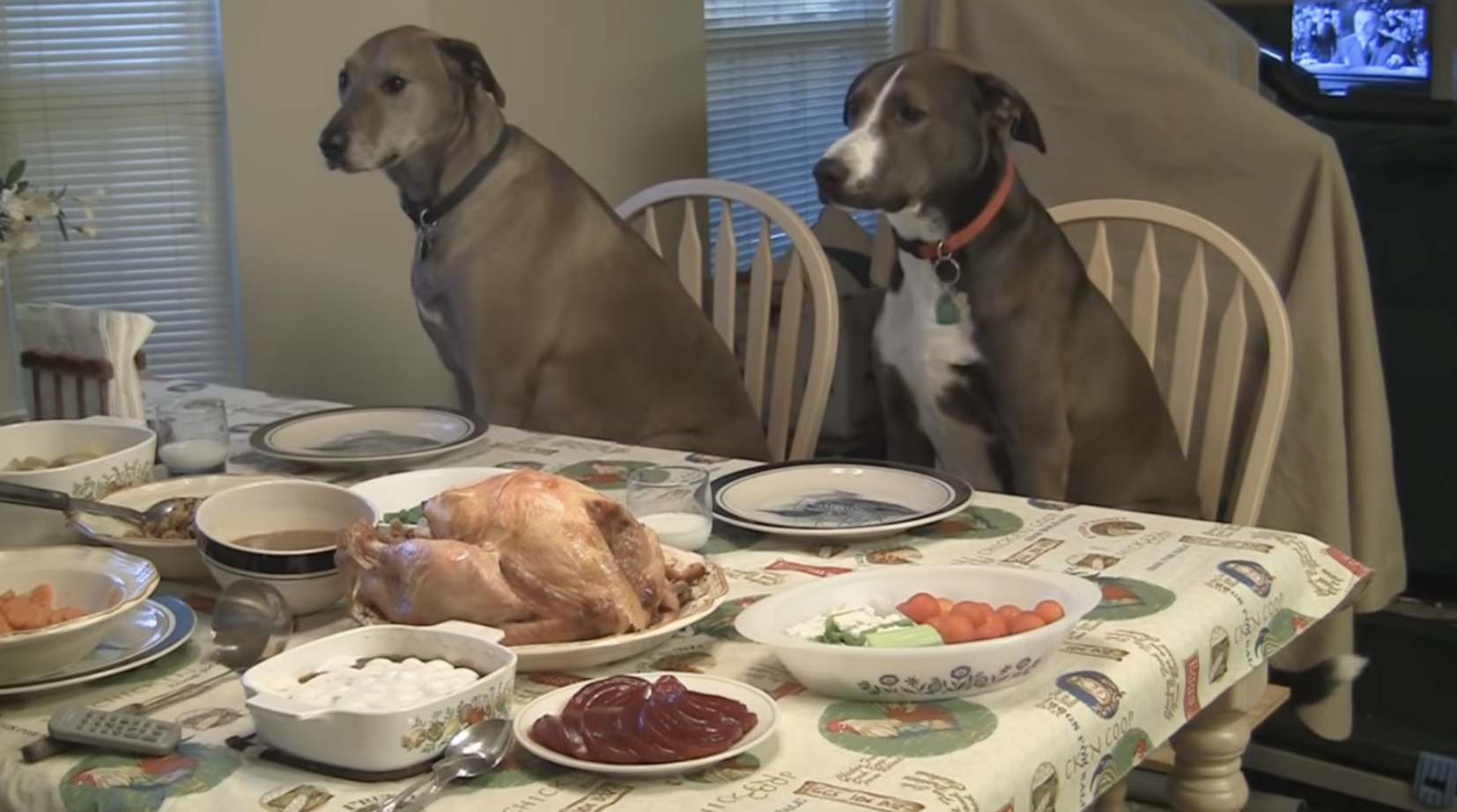 Since each and every one of us love our dogs just as much as we love our family (dogs are, actually family), this man has taken this opportunity to show how much he loves and cares for his two furry friends. And what a better to show them his compassion, but preparing them a very special feast.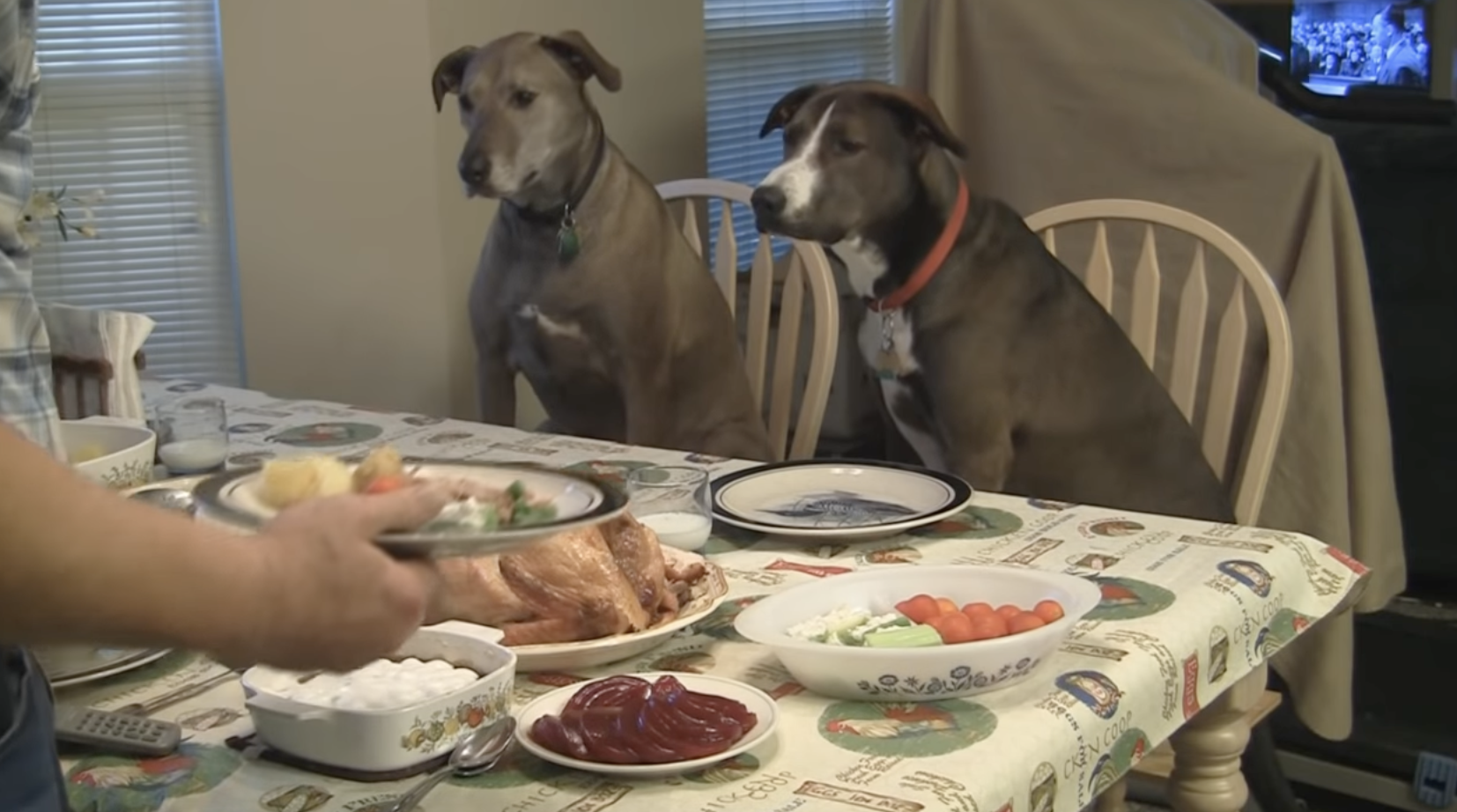 Said and done, as the man just invited his two dogs, Max (on the right) and Buddy (on the left), to take a sit at the table. Then he offered them a special plate with some veggies, potatoes and, of course, a bit the-so-delicious turkey. But not before praying together and thank the divinity for everything.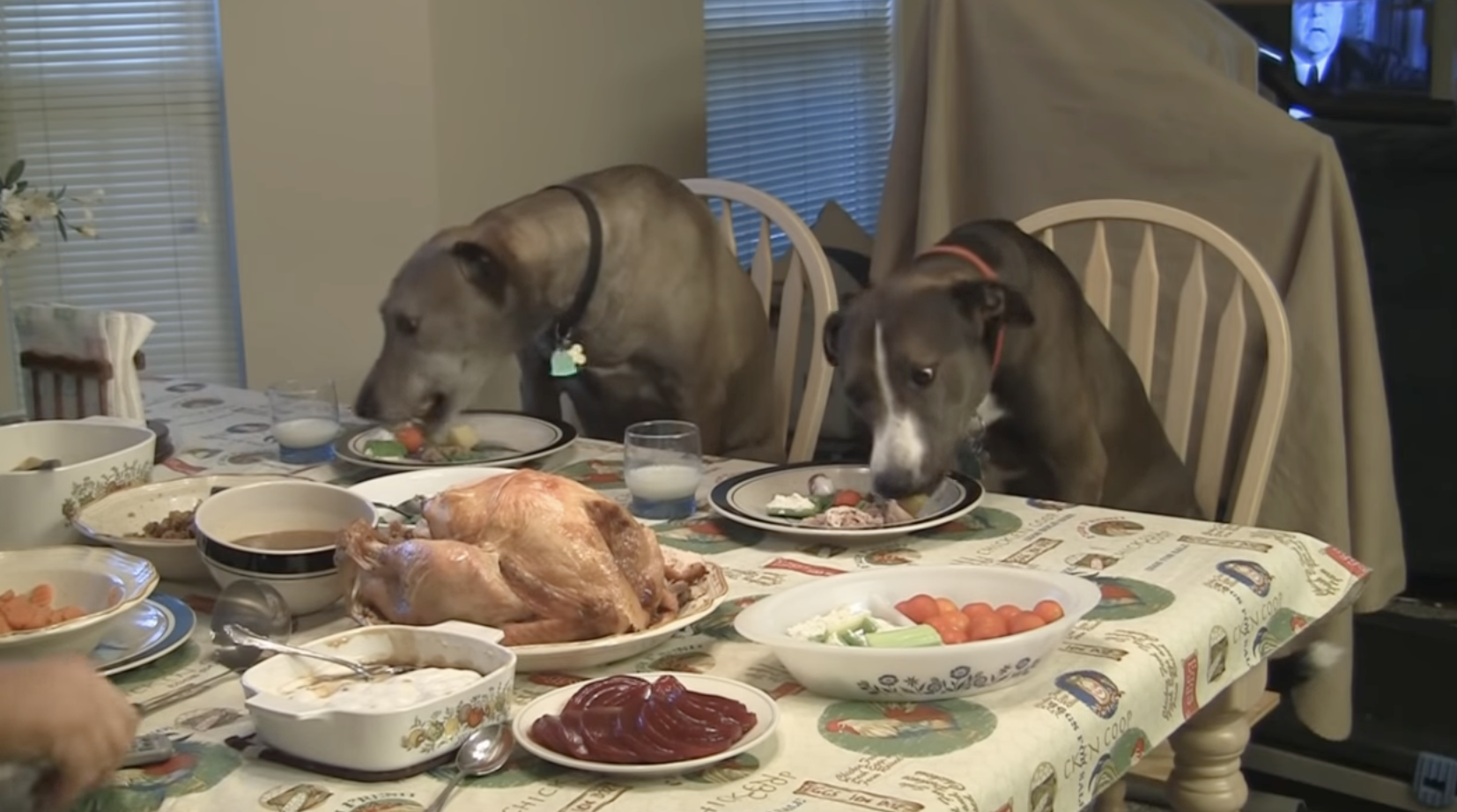 Though the two adorable dogs are both quietly sitting onto their seats, Max gets a little inpatient. But with such apetizing meals in front of you, who can resist?! Anyway, the two proved to be such good boys, as they eventually waited until their dad finished both plates. Then, they have been all enjoyed the delicious meal!
What a lovely way to give thanks to your furry friends! Take a look: