It isn't a secret anymore that animals love music just as humans do, but even though these stray dogs have a really unexpected reaction, when a volunteer at the shelter decides to perform for them. The beautiful moment was caught on video and turned the man into an internet sensation.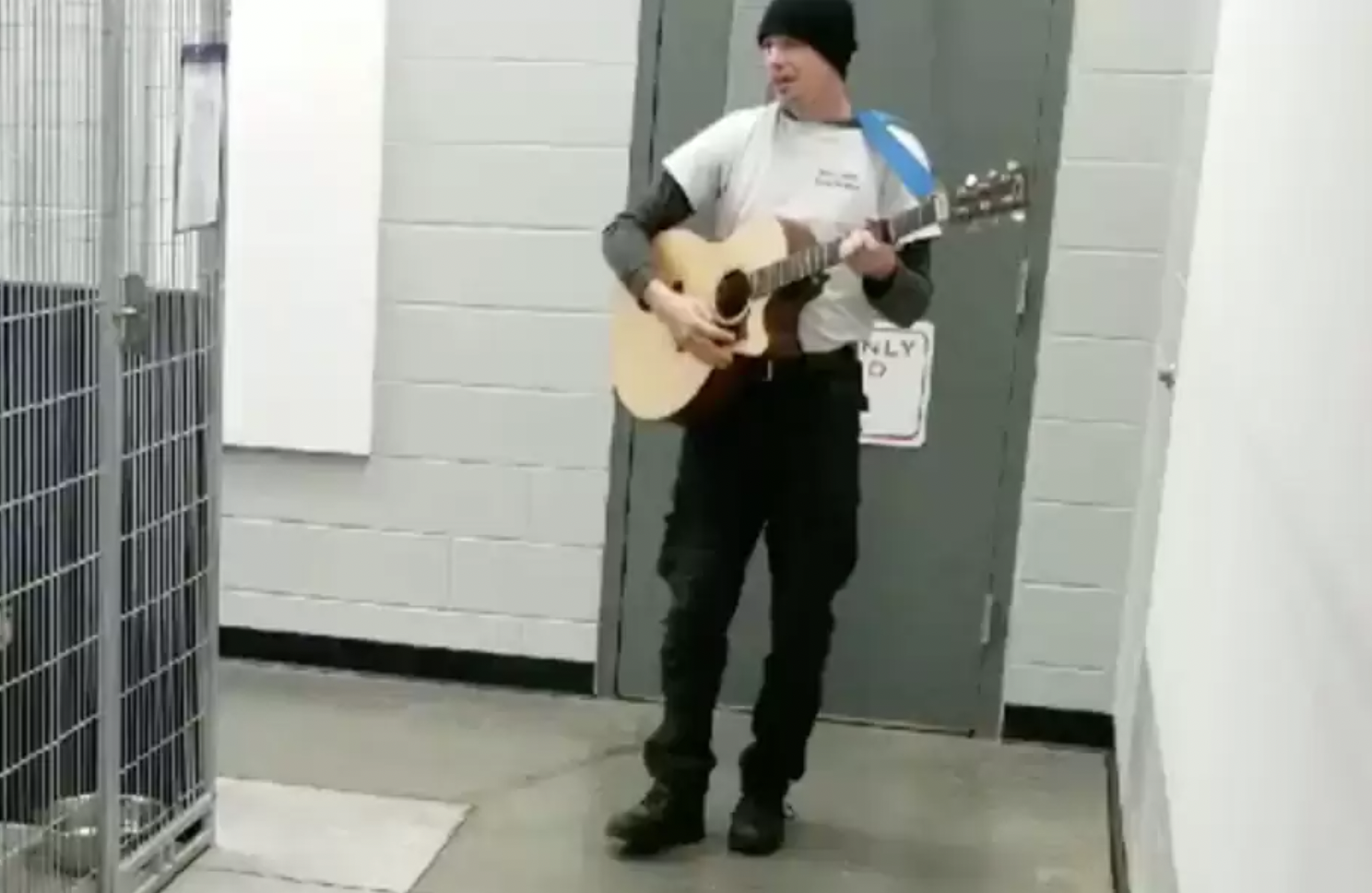 A music enthusiast and a true animal lover, Chad Olds does volunteer work to the Vance County Animal Shelter in North Carolina, when he's not performing for the crowd. Only one day, he decided to bring his guitar with him at the shelter and play on it for the dogs.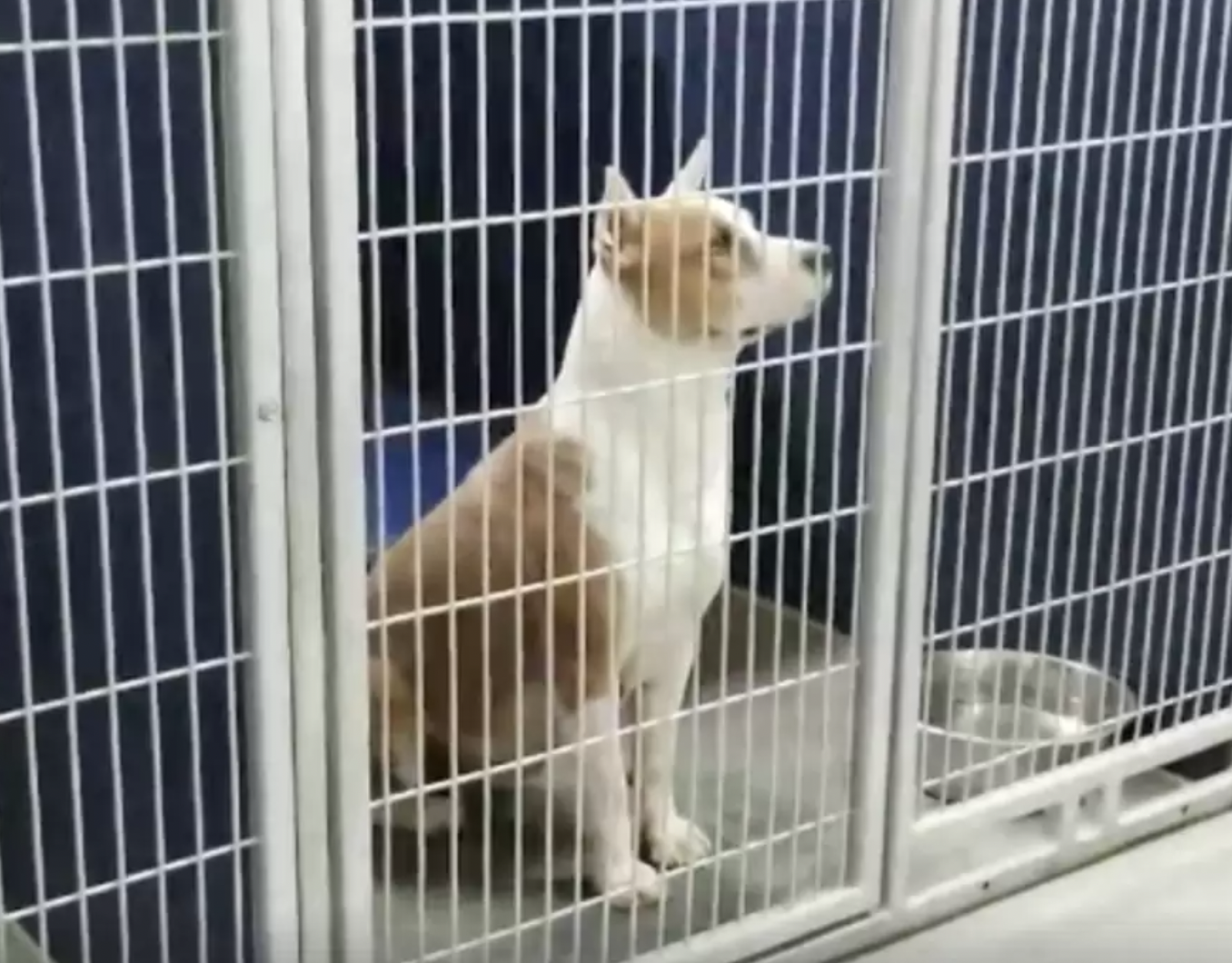 "The shelter manager peeked his head in one day and said 'Hey, you should try playing for the dogs,'" Chad told THE DODO. "But honestly, I didn't think it would do anything else but make the dogs more excited about lunch."
But shortly after he started his performance, Chad couldn't believe his eyes when noticed each and every dog absolutely enjoying it. All of a sudden, the dogs stopped barking and they were all quietly listing to the music.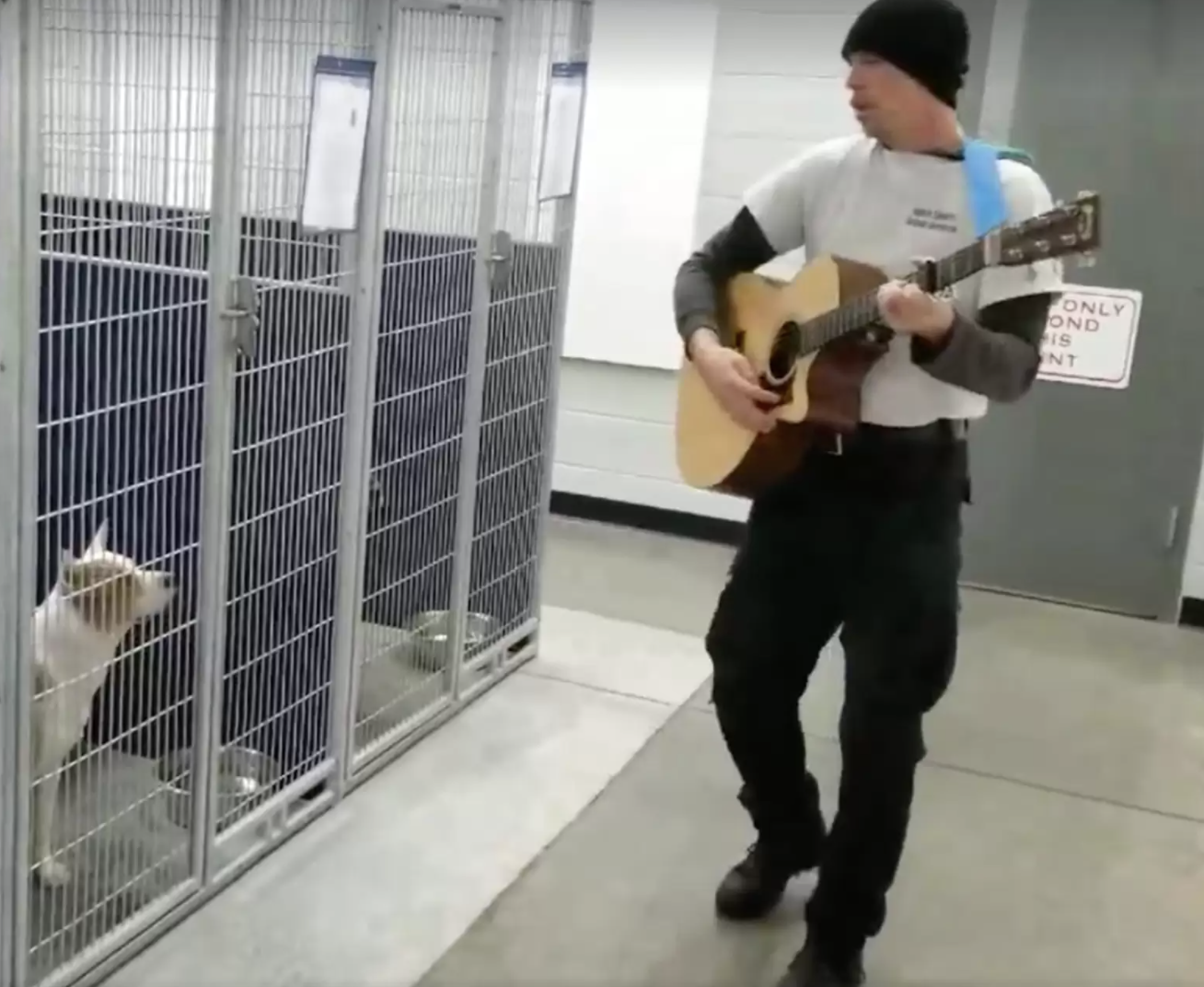 "They were all just so quiet. It completely blew my mind," said Chad. "I think that music touches everybody, yet this was really remarkable!"
The shelter decided to share the heartwarming moment on Facebook, where everyone fell in love with it. "It is so Beautiful to see how quiet the Furbabies are as they watch and listen to you," one person wrote, as another one added: "God bless him for sharing his talent with them. They are so deserving of love and music!"
You can watch the adorable moment here: