Dogs are known for the love and protection they carry for their human friends, and this sweet pittie is no different. Lucy is the kind of dog you can't stop cuddling with, so adorable she is. The gentle pit bull is showing a great attachment to her family, but it is her 5-year-old autistic brother she loves the most.
 

View this post on Instagram

 
Though the pair is inseparable now, and Lucy takes care of him more like an overprotective mother does, the things were not always like that. In fact, shortly after the family adopted Lucy, the boy was very hesitant with her and he was getting very nervous around her. But, the caring dog sensed that and surprisingly she realized she was rather a burden for the tiny human, so she offered him the space he needed. But with the time, a common activity brought them together and they share a unique bond ever since.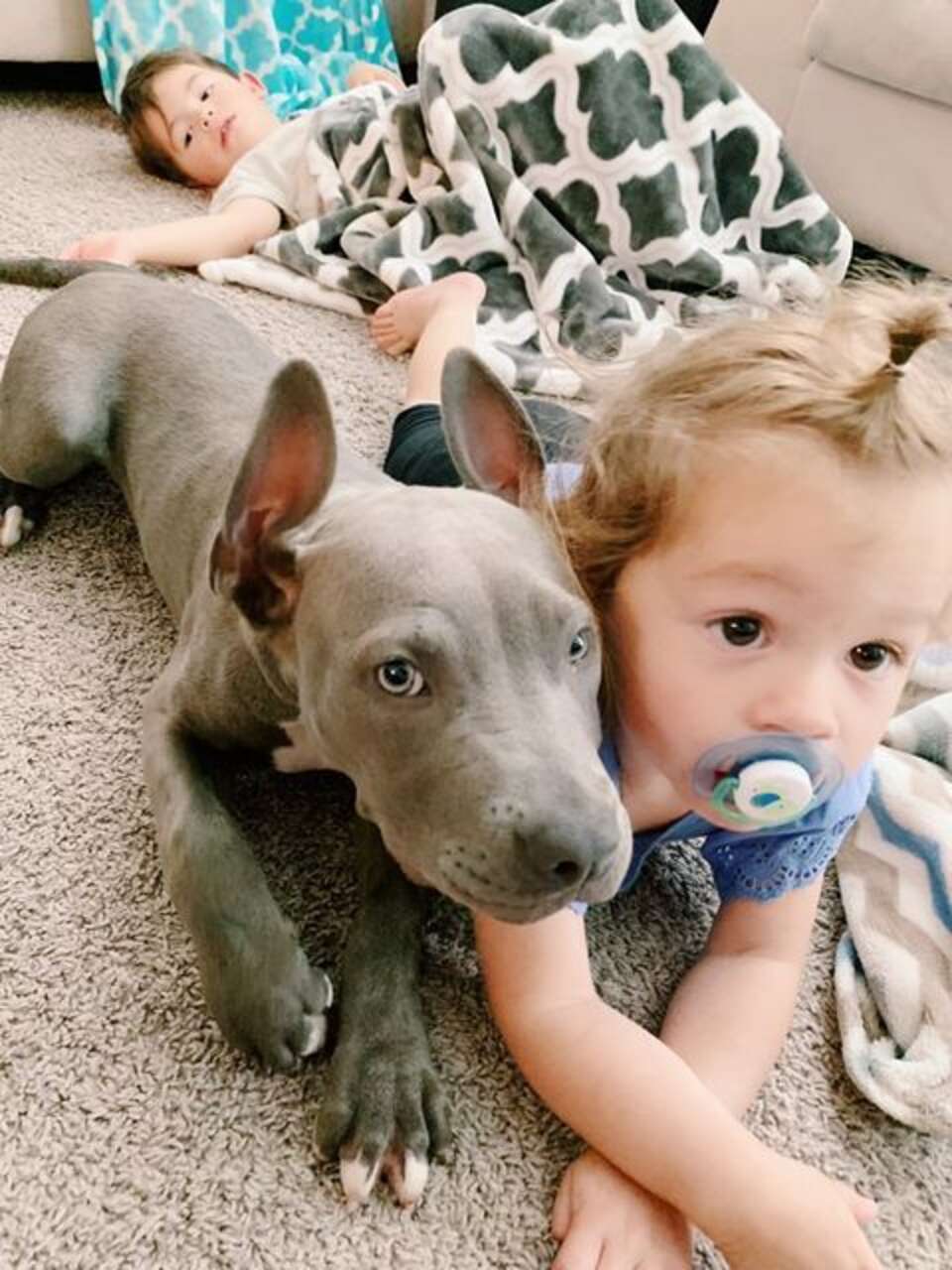 "Even a few months after we got Lucy. He did NOT like her for the first year of her life," the mother, Miranda Peterson, explained for The Dodo. "I think it was too much of a change for him, and he didn't like her being in his personal space."
But since Miranda's husband used to take their son on adventures very often, he just thought it would be a great idea if Lucy would join them. And he was so right! IT was these walks out that brought Lucy and her brother so close. Now, the three go out for a walk, nearly every day, and they enjoy it more than anything.
"The daily outing helped my son bond with Lucy," Miranda said. "Now he loves playing fetch with her, pouring her food in her bowl every day and occasionally he'll go and pet her."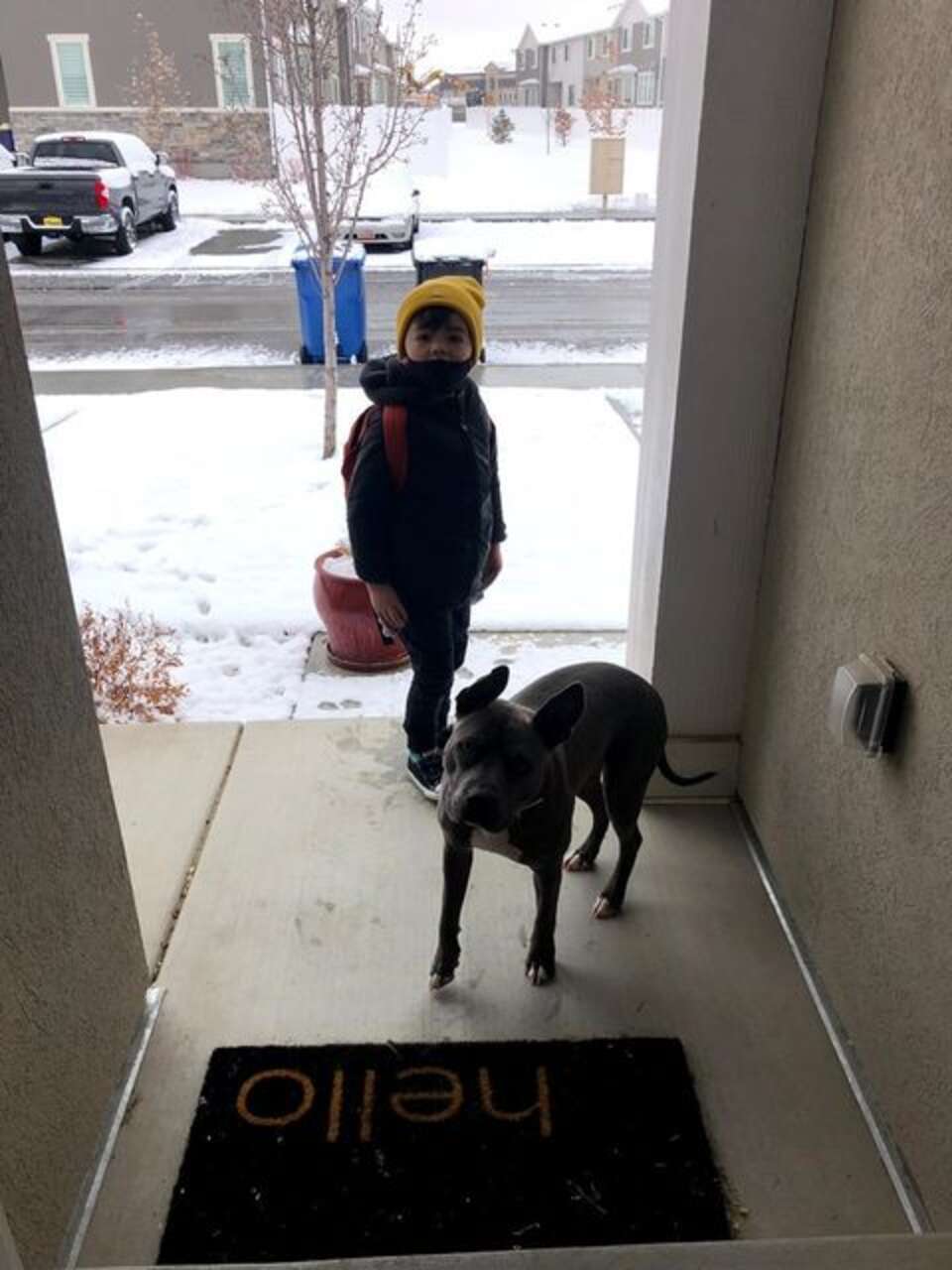 Even though it took some time until the two bonded, now Lucy and her brother can hardly be separated. The adorable dog got so attached to her human friend, she just can't wait him to get back home from school. The clever dog simply waits for the boy in the bus station. This routine allowed Lucy to befriend even with the bus driver.
"One day she ran inside the bus to follow her brother, and that's when she officially met the bus driver," the mother explained. "Then every day he would come down a few steps from the bus for Lucy to go greet him."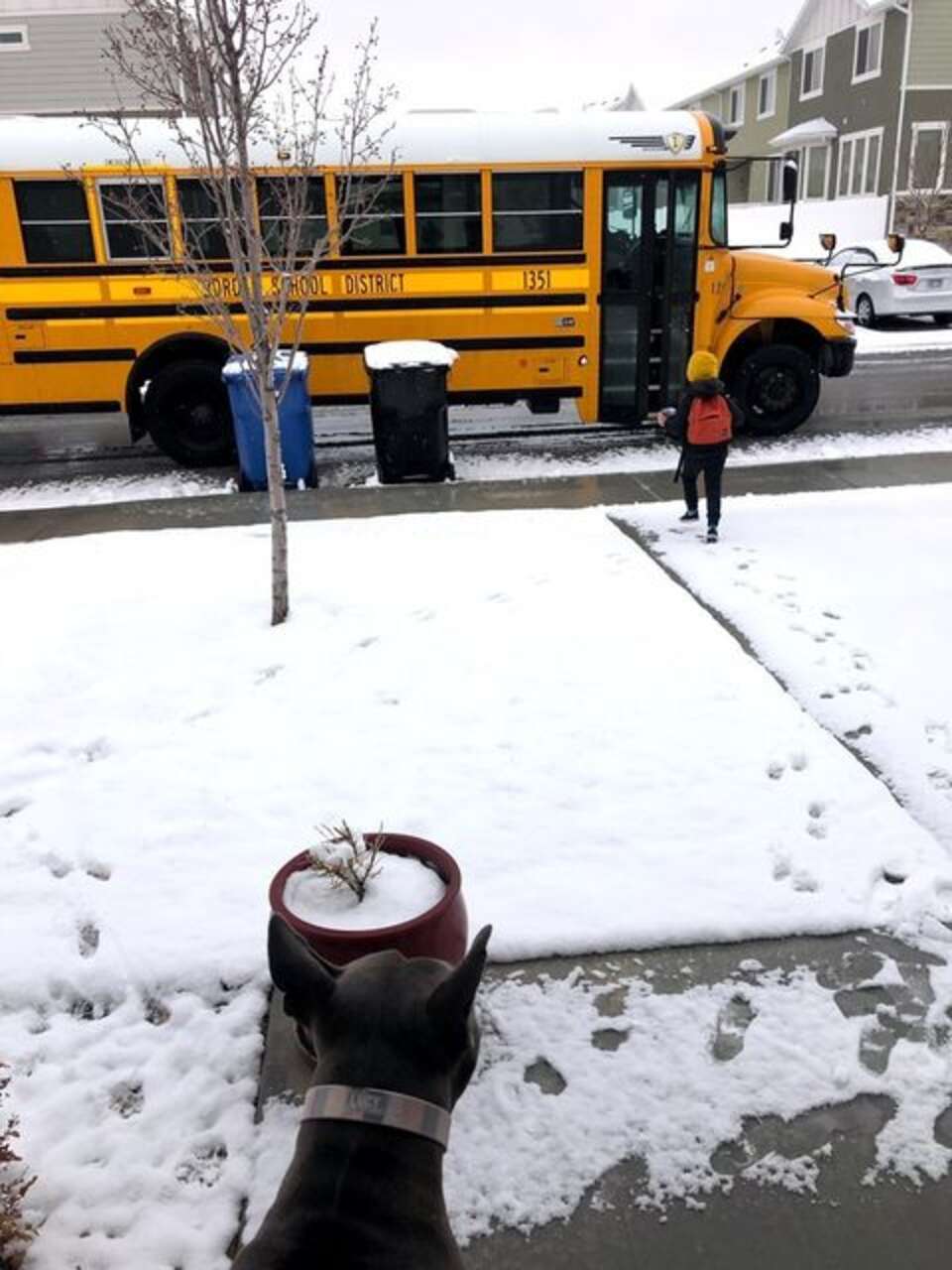 Now, every time Lucky is spotting the big yellow bus, she just run towards it and gives her brother a warm greeting. But she also thanks the driver for safely getting her brother back home.
"She runs to him[the driver] for a quick pet then runs back to me as if she's telling me, 'Mom! He's here! It's really him!'" Miranda said. "Then she goes back for longer pets. She is like a little alarm clock and lets me know when the bus is outside," Miranda said. "She immediately starts whining and waits by the door."
Watch Lucy's reaction when she hears the school bus arriving!
 

View this post on Instagram