All of you probably heard about Darius – the world's biggest rabbit. At his 4ft 3in and nearly 50 pounds, the giant bunny wasn't facing any competitor to his title. Well, not until now, because another huge rabbit looks ready to claim it. And guess what, he is Darius' son – Jeff!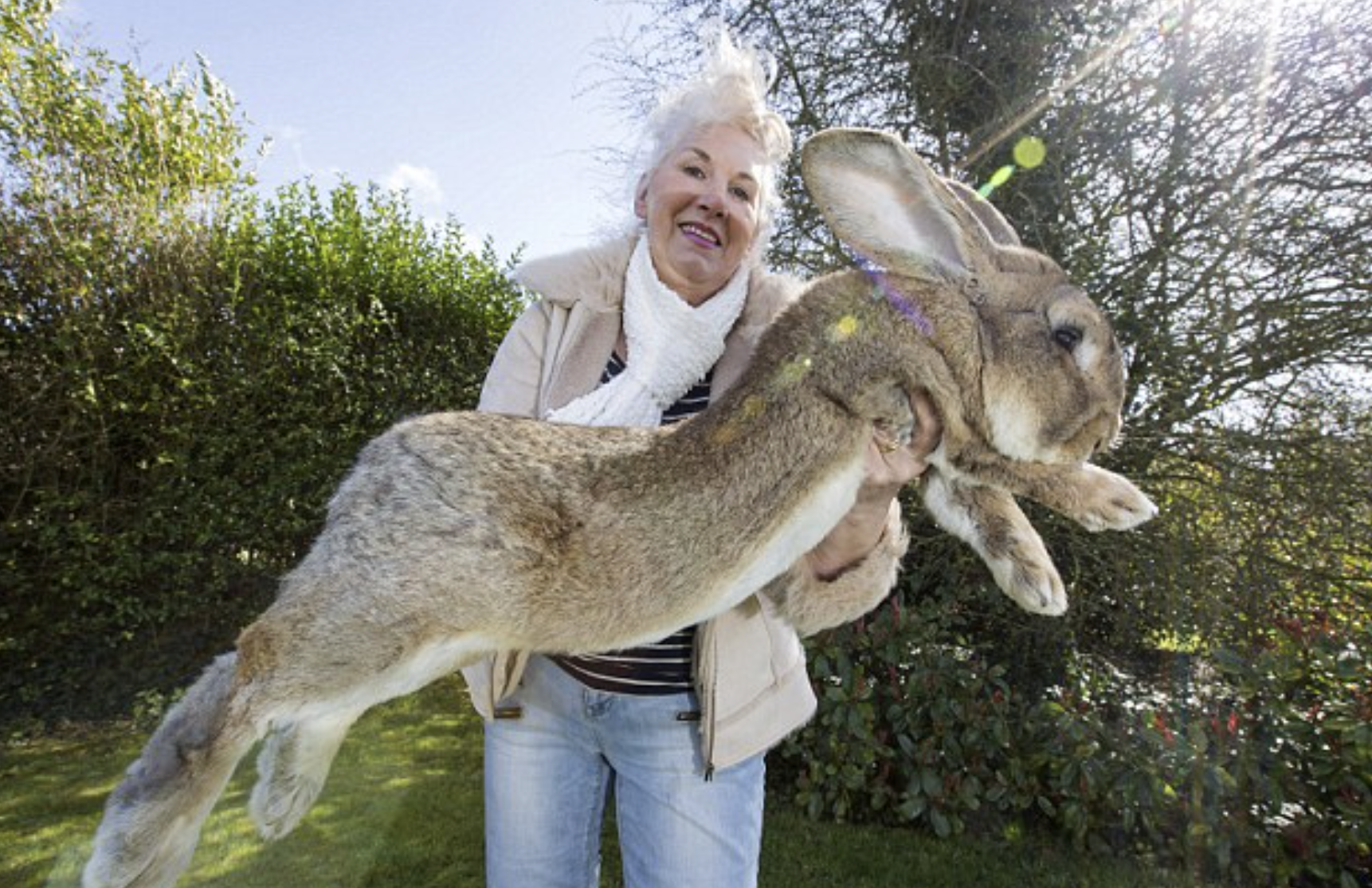 The young Jeff already measures 3ft 8in, but he still has a few months to grow, so who knows maybe we'll a see a record broken pretty soon. Meantime, the two very gentle giants are living with their human mother, in England.
"Although huge, they're the best animal friends I could ask for," their mom said. "They are both very laid back and chilled out. Most rabbits like lots of attention and get on well with children and these two are no exception. They're even friendly to other animals!"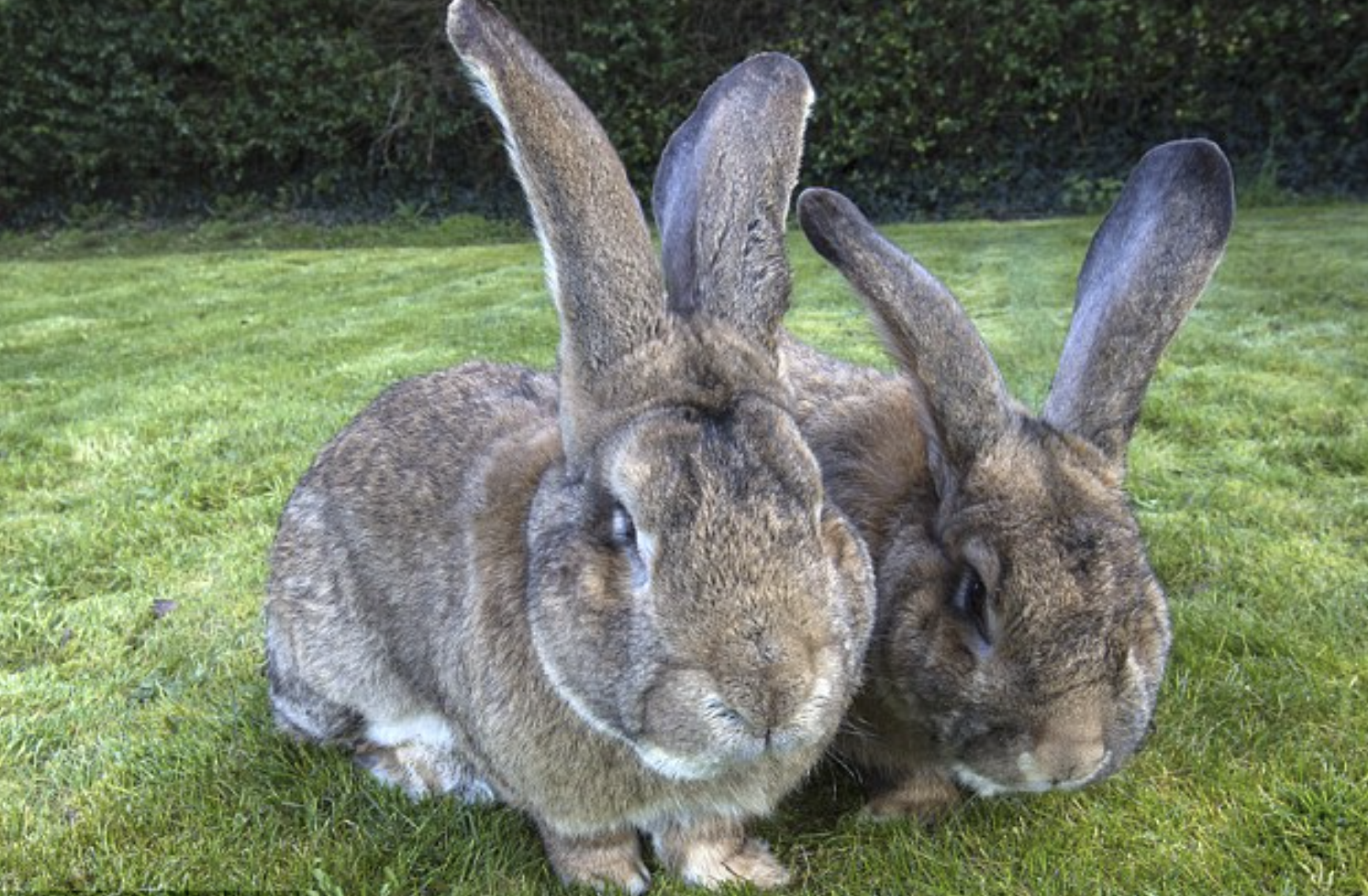 Annette Edwards from the city of Bromsgrove, says she enjoys her giant rabbits' company more than anything, despite their big appetite. Darius and Jeff are Continental Giants – officially known as the largest rabbit species in the world. So to grow that way, these giants rodents need to have hearty meals. They eat around 7,000 carrots and over 700 apples, each. That beside their special everyday rabbit food.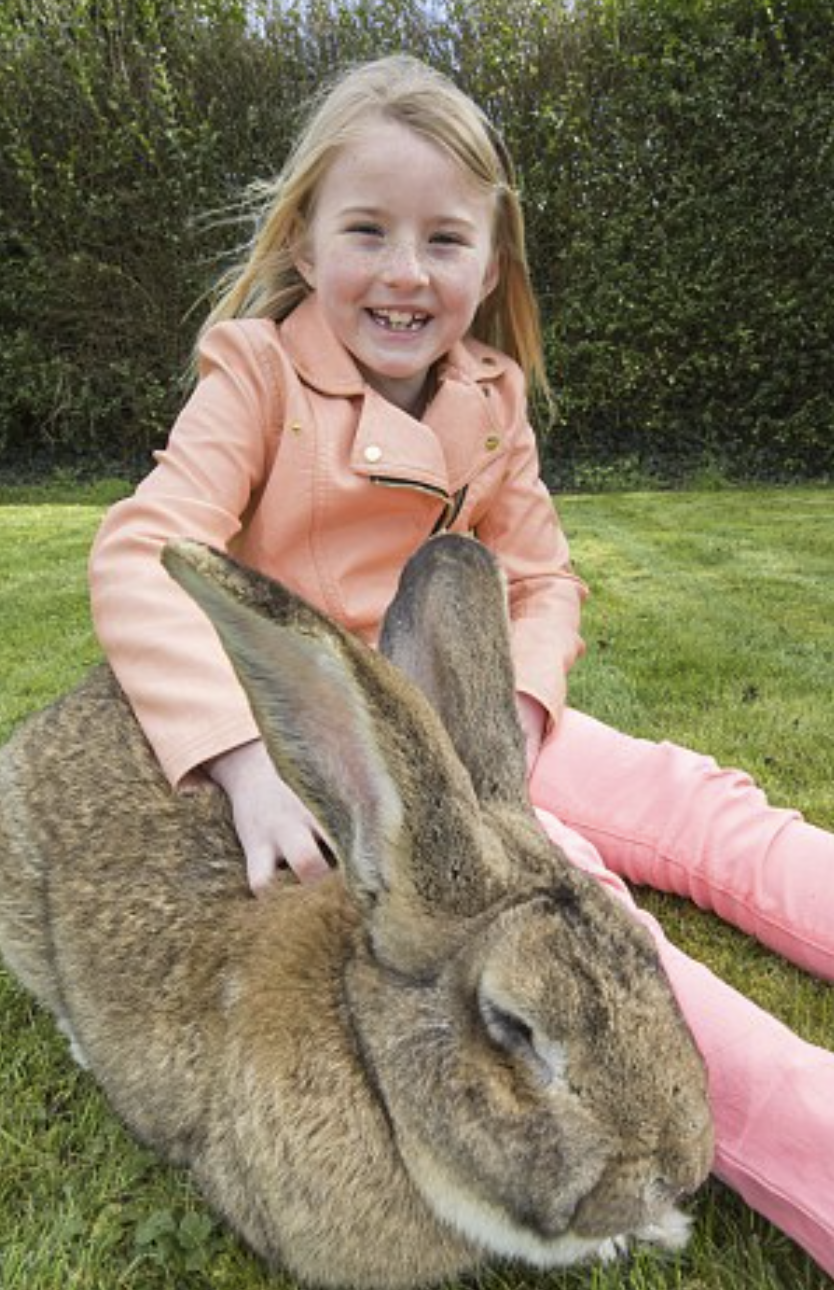 "Being the world's biggest rabbit, and his son, they've got a giant appetite to match," said owner Annette. "Yet, that's actually good for them to be eating hay all day long – to keep their teeth and digestive system healthy."
More about these gentle giants in the video below!
h.t: mailonline