There are some difficult times for Matthew Rushlo, a 24-year-old firefighter. Member of Minoa Fire Department, Matthew was diagnosed with congenitive heart failure. That means Matt's heart isn't pumping enough blood to meet his body's needs for blood and oxygen. He says-doctors told him it was a complication for the flu, and last year was the only year he didn't get a flu shot. His gear sits in his locker, and he hasn't been able to work as a firefighter in almost a year.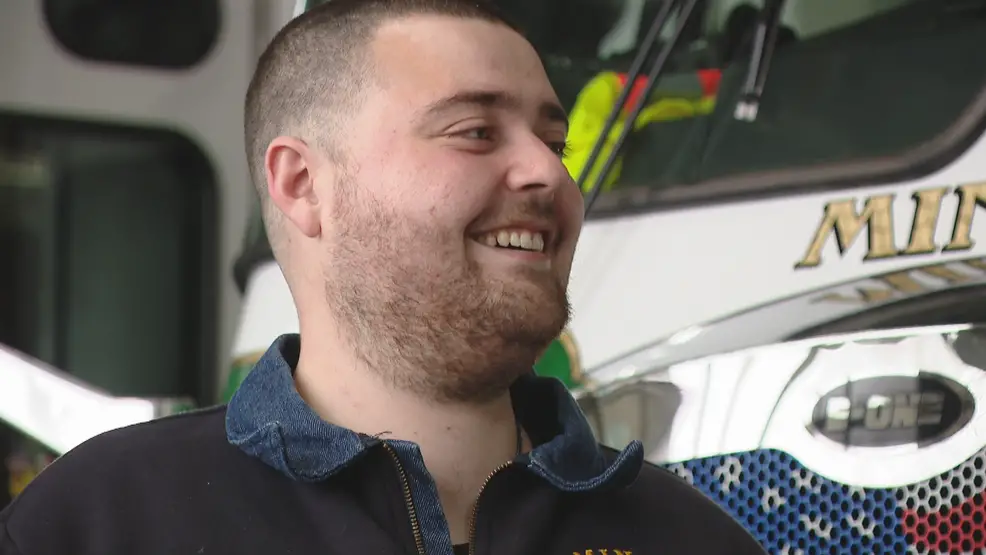 "It's been since, February, yeah, February since I put it on. MK: Hard to look at? Yeah, a little bit, definitely miss it. We had the flu when we were moving into our apartment, and things started to move drastically downhill," explained Rushlo, "couldn't breathe couldn't sleep, couldn't eat, couldn't go to the bathroom, it was very uncomfortable for me."
He calls the other Minoa firefighters an extended family, and now they're stepping up to help. Pat Flannery, past chief and president of the department says the proceeds will go to Matthew's medical expenses. He has to be tobacco-free for six months to get on the transplant list-he hasn't smoked in two. "We want him on the list, and to get a new heart, and then we want him back on the engines," said Flannery.
The whole community showed a great support for Matt's difficult situation. More than that, at least 500 area fire departments have shared the event information on Facebook. Among them, Minoa Fire Department who're hosting a spaghetti dinner for him on saturday at 4 o'clock at St. Mary's Parish Center in Minoa.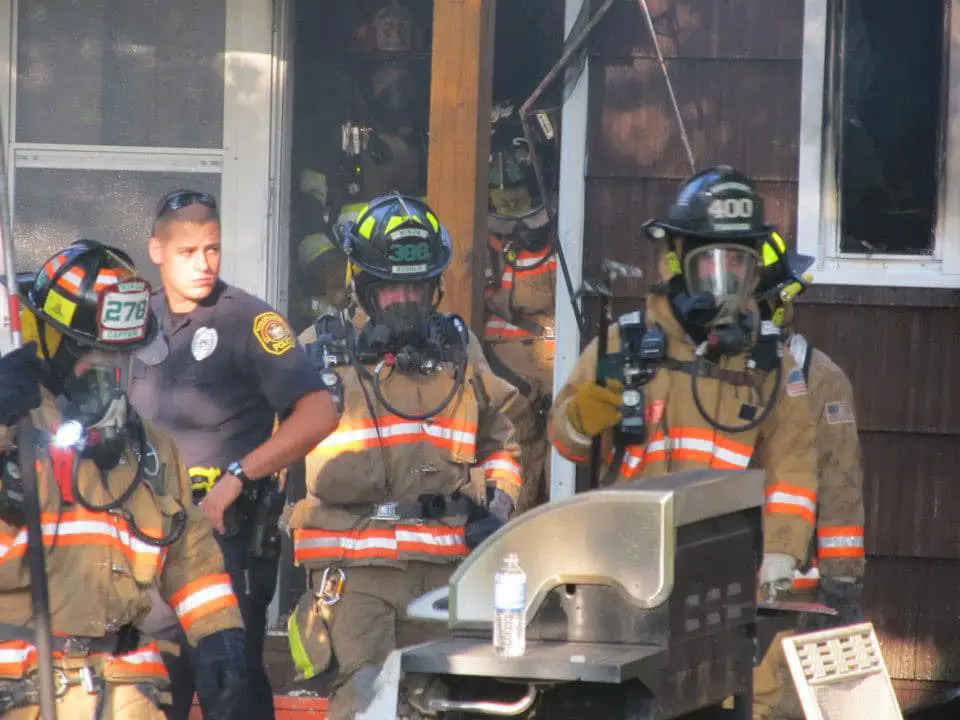 Source: Facebook/ Minoa Fire Department
"Today is the day! Minoa Fire Department invites you to the St. Mary's Parish Center located across from Minoa Elementary School on the Main Street in Minoa. We will be hosting a Spaghetti Dinner for one of our members and fellow brother firefighters Matthew Rushlo. Tickets will be available at the door for $15 and children 12 and under will get in for free! There are tons of raffles everything from a leather fire helmet to scratch off boards over 75 raffle items. The Minoa Fire Police will be parking vehicles today. Once the Parish center parking lot is full we ask if you could park at Minoa Elementary across the street. If you are planning on bringing a fire engine you are also asked to park at Minoa Elementary. We thank everyone for all the help in making this event possible for Matthew and we look forward to seeing everyone this evening," they wrote on their Facebook Page.
Now they're using their hearts, to hopefully replace his. We all hope, Matt will soon get well, because we need brave firefighters as he's proving to be.
Read the original article here https://cnycentral.com