Just like any other baby animal, elephant calves are extremely playful and cute, but these two little fellas are very keen to make us love them even more. So they stand up and offered the sweetest play fight you have ever seen. Thankfully, the moment was caught on video and it's as cute as these baby elephants are!
The sweet moment unfolded in a national park in Thailand, and footage of the two elephants immediately spread around the world warming tons of hearts. The two adorable creatures were enjoying a veggie meal based on the plants growing the forest of Kanchanaburi province, when they started a play fight all of a sudden. And what to use teasing each other, but their lovely trunks?!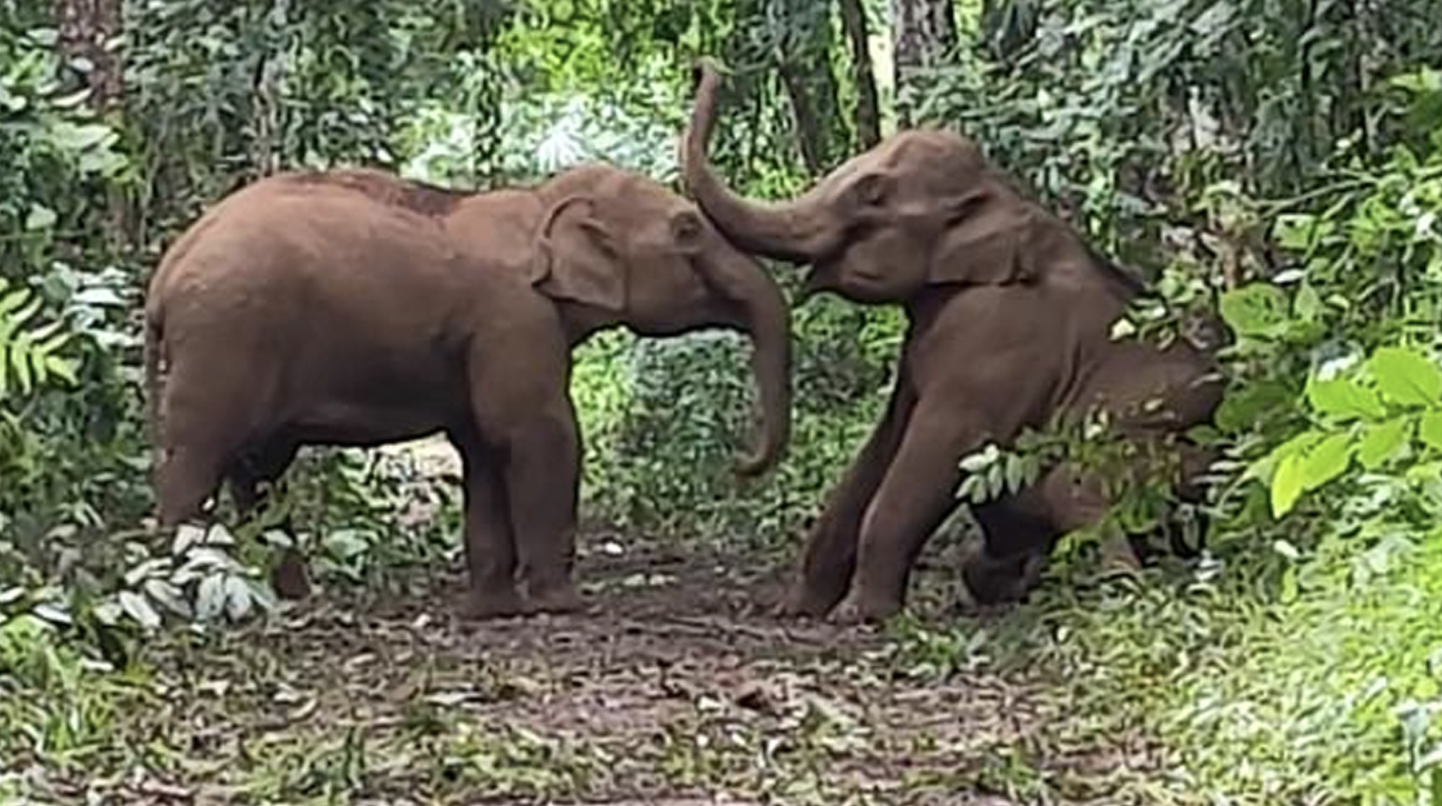 So, after a short clinch that looked more like a cuddling session, the two tiny elephants started to slap over their heads with the trunks. It all started when one of the calves found itself in disadvantage, so when realized he's loosing ground, he raised up his trunk and slap his opponent over the head.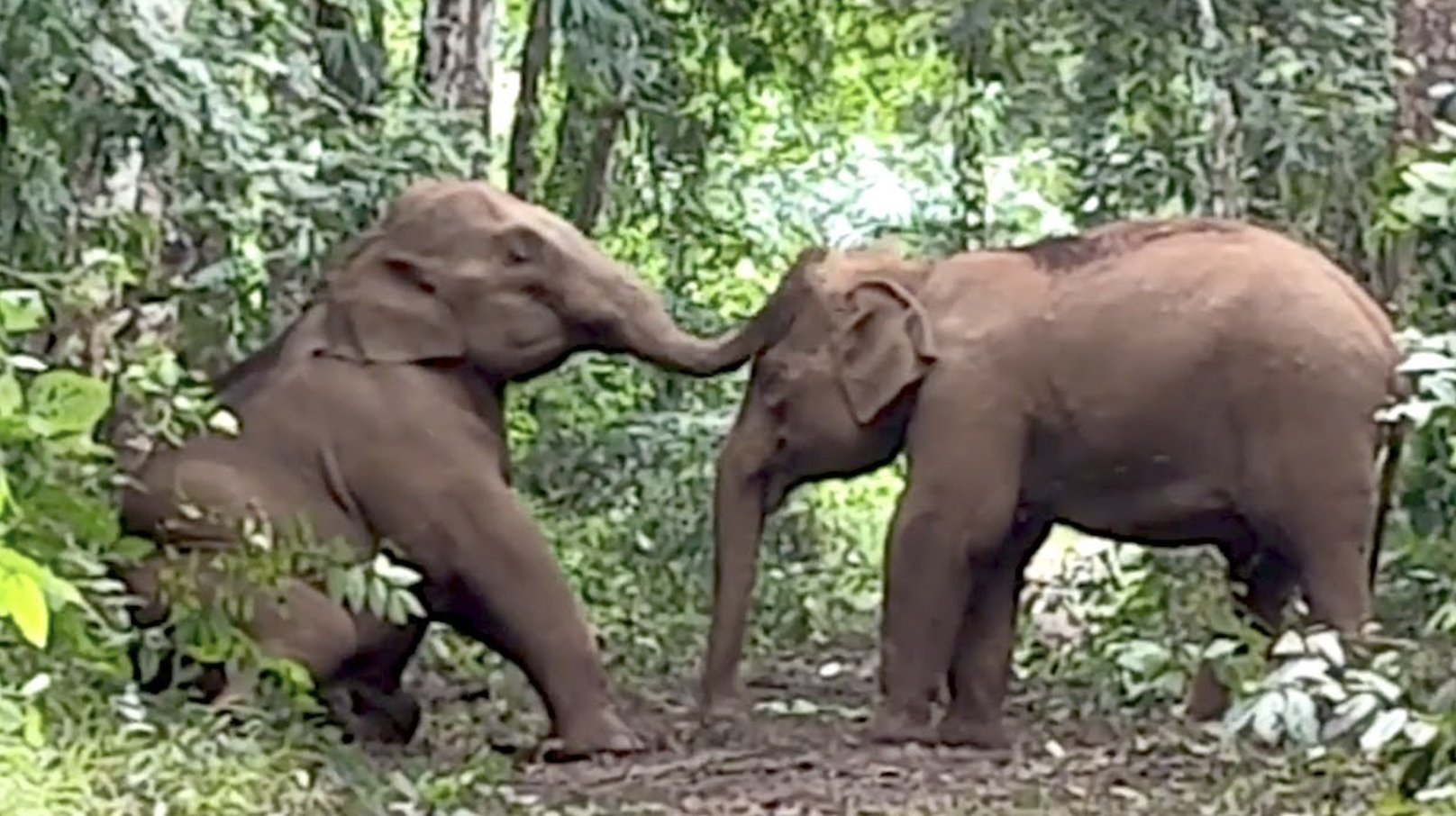 Adorable scenes like this are extremely common among baby elephants, who are some of the most playful in the animal world. One of the reasons they've been acting so childish unlikely other animals, is the protection they get from the herd. It is well known that elephants are extremely protective when comes to their babies. As about these two energetic calves, they are part of a 50 elephants herd that live in these forests.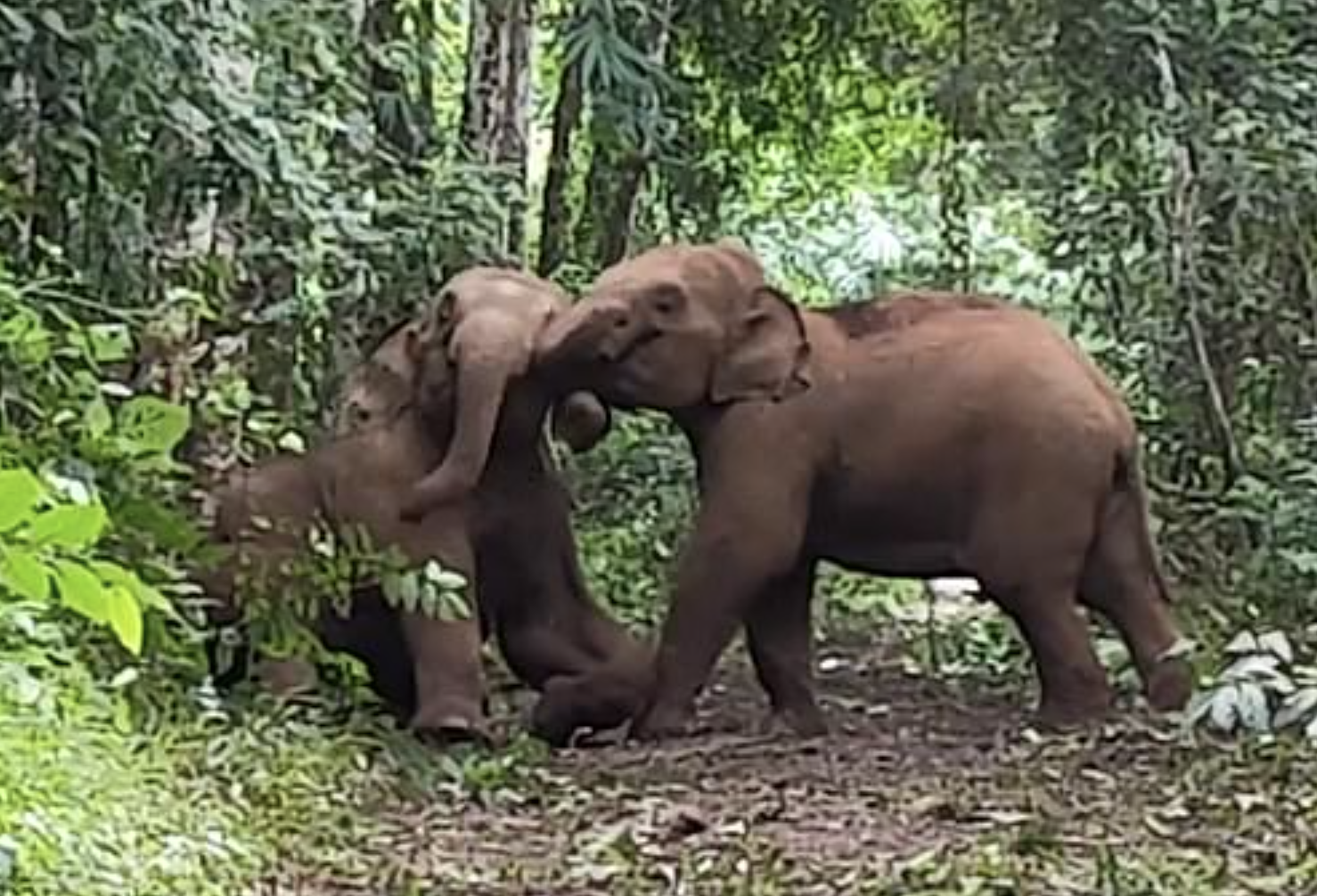 The hilarious moment was caught on camera by a local conservationist known as Prathom. "The baby elephants are so friendly and cute," he wrote "It makes me so happy to see them enjoying life in their natural environment."
Watch the lovely scene here: