This is the emotional moment a blind dog gets the chance to meet the people that rescued her, for the very first time. Olive – an adorable Cocker Spaniel – was almost entirely blind when a kind couple adopted her. Now, after a pretty complicated surgery, she is able to see the people that helped her in her most difficult times. The moment was caught on video and it's heart-melting!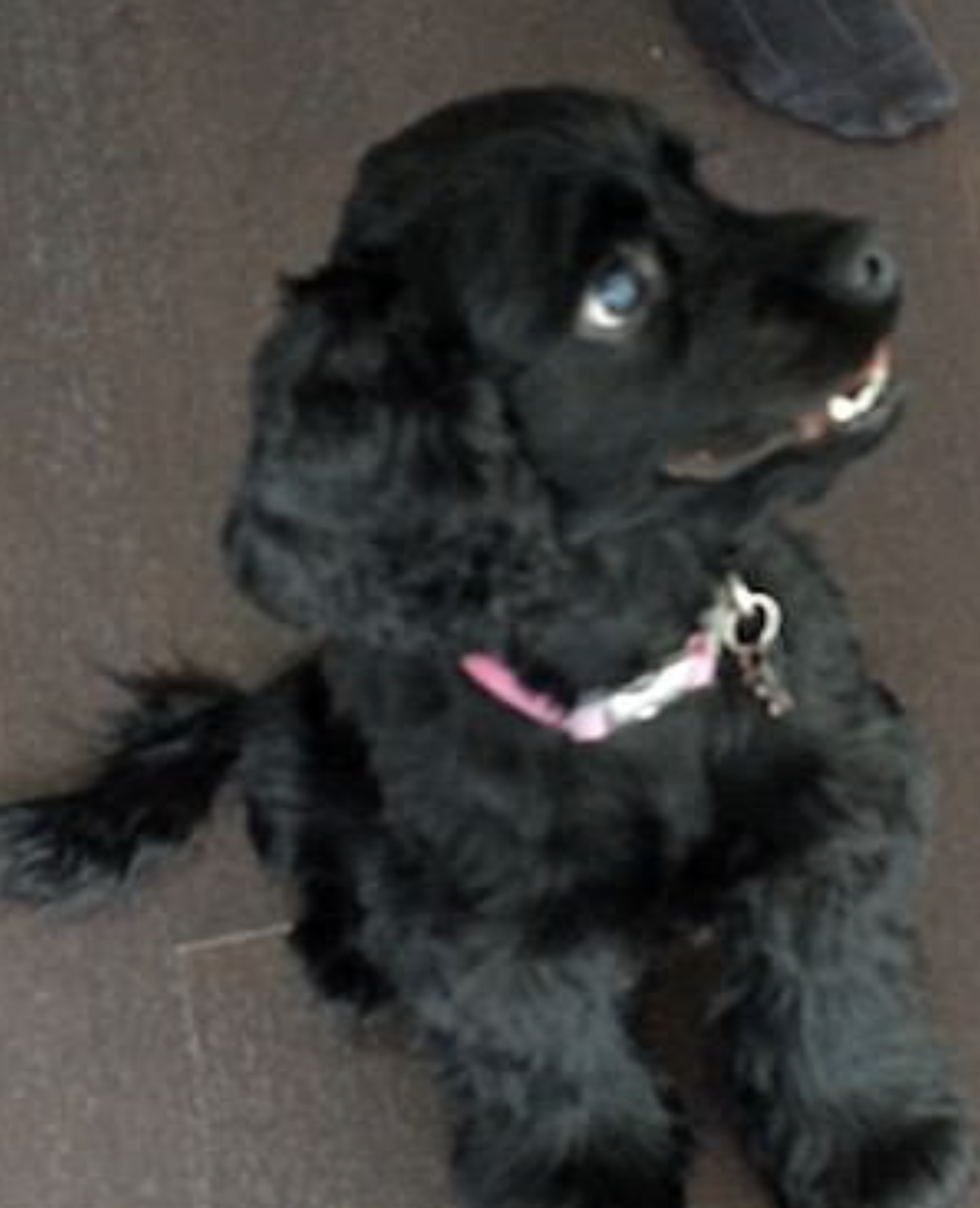 Extremely friendly, Olive was rescued from the streets of Palma de Mallorca, Spain, after she was – most likely – abandoned by her previous owners. But even though she eventually found a shelter over her head, things weren't looking too good for the Cocker. She was suffering from cataract in his both eyes and that made her losing her eyesight.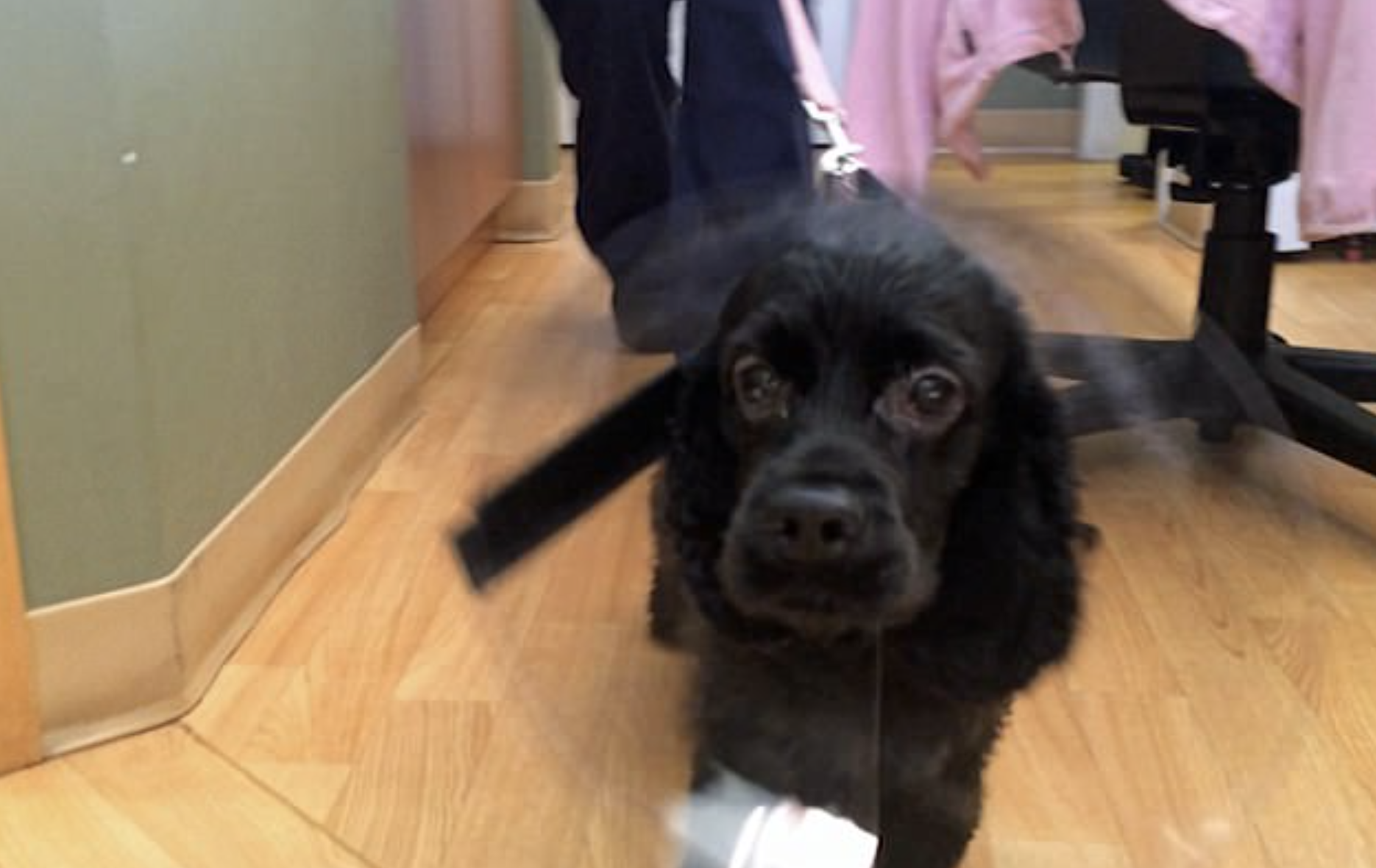 Fortunately, a Canadian couple met Olive and they instantly fell in love with her. Despite she wasn't able to see, Holly Emmerson and her husband Bart, decided to adopt her and to do everything in their power to help her recover her eyesight. Helped by family, friends and animal lovers, they raised enough money for the surgery, and when the time came, they were just as excited to see Olive's reaction as she was to see again.
Holly recorded the moment Olive returned from the clinic after a successfully and so much needed eye surgery. The moment Olive finally sees her adoptive parents is simply too beautiful to behold!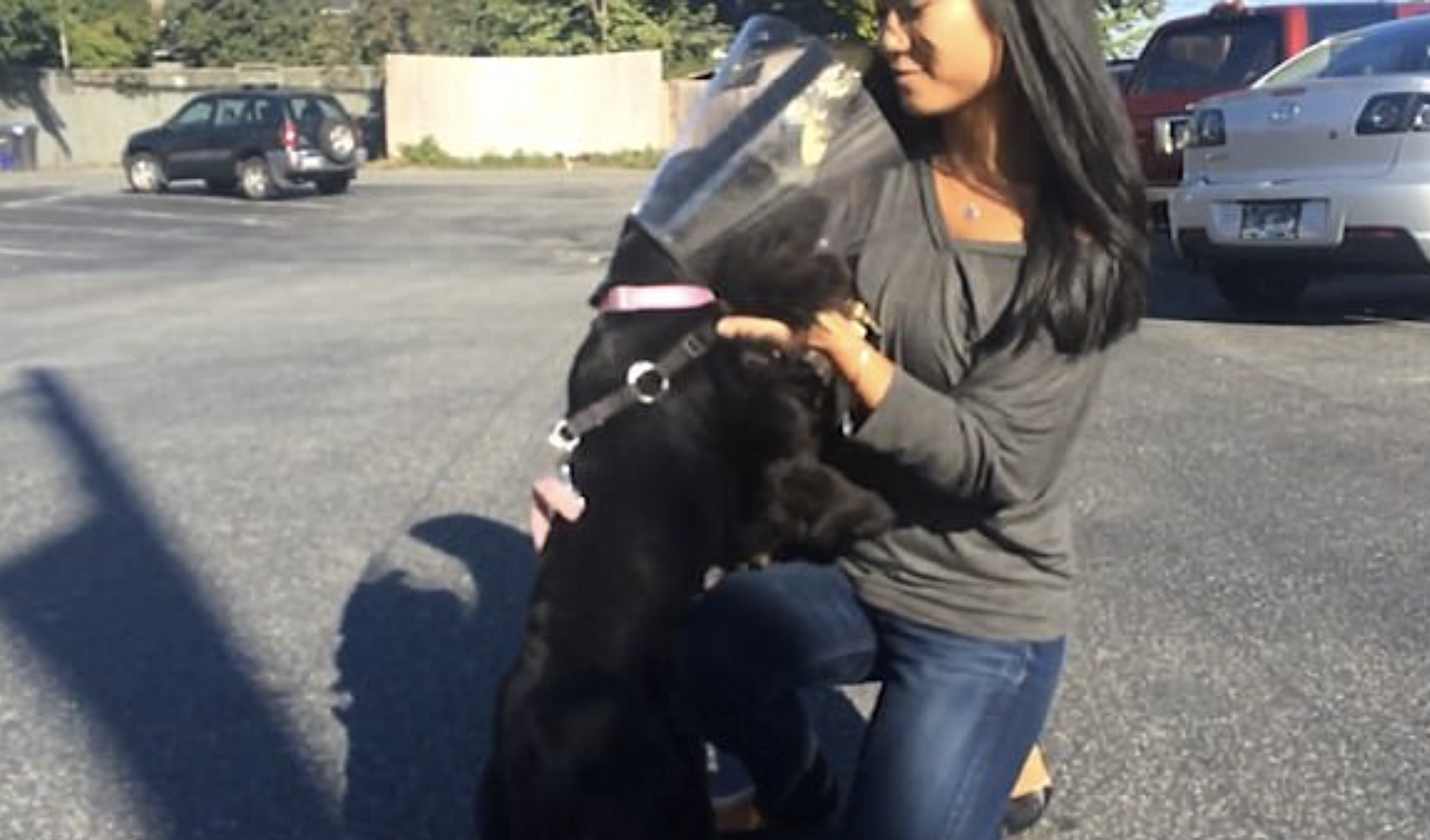 "It was such an incredible moment to witness, seeing her that alert and looking us in the eyes," Holly said. "The second she came around the corner we were both crying, it was such an emotional moment for us all. She was definitely overwhelmed to see the world for the first time, when we took her home she just stared out the window for ages, taking in all these new sights."
Olive's story is so inspiring. It proves us that we still have a lot to learn from these incredible creatures! "Olive is an amazing example that no obstacle should get in your way of enjoying life," her mom said. "We hope her story can inspire people to view life the same way."
Watch the heartwarming moment here: