Reunions are always heartwarming, especially between orphaned animals and the people that used to comfort them in the most difficult of times. Whether a tiny puppy or a massive wild animal, it's always nice to get a big hug just like in the old times. So when this 800lbs bear is reunited with his old human friend after a few years, the result is nothing short of adorable.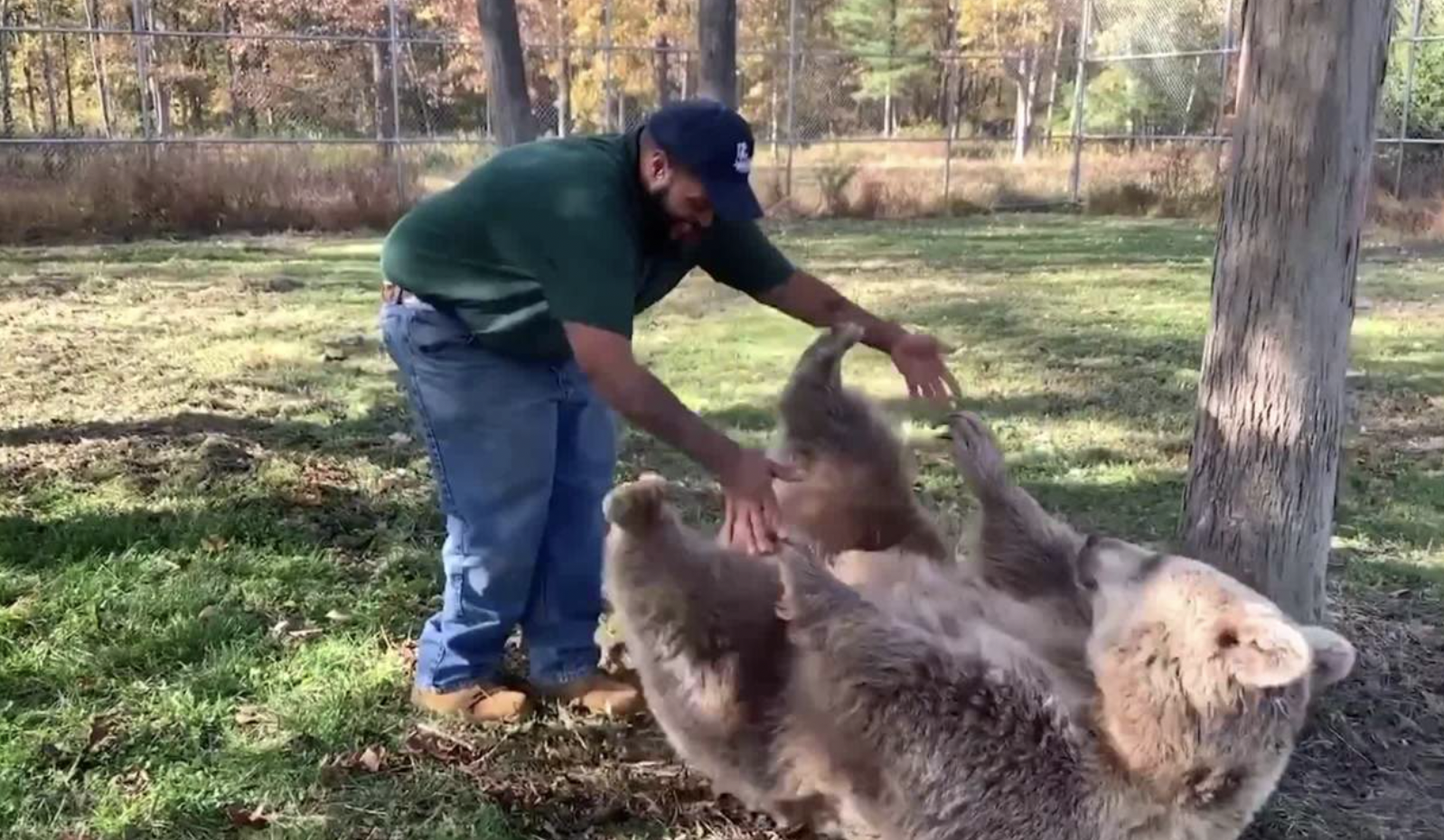 Sweet footage shows a bear's reunion with the man who used to take care of her when she was just a tiny cub. The beautiful moment unfolded at the Orphaned Wildlife Center – a wildlife center in Otisville, New York, and it shows why everyone calls these giants gentle.
Just like any other orphaned animal, Sonya was sad and scared when rescuer brought her to the center, after losing her mother. But thanks to people like Jonathan, she like many other animals, learned to enjoy life again. Sonya was a tiny cub when she arrived and for many years Jonathan was her caretaker. The two spent a lot of time together and that made them bonding in a very special way.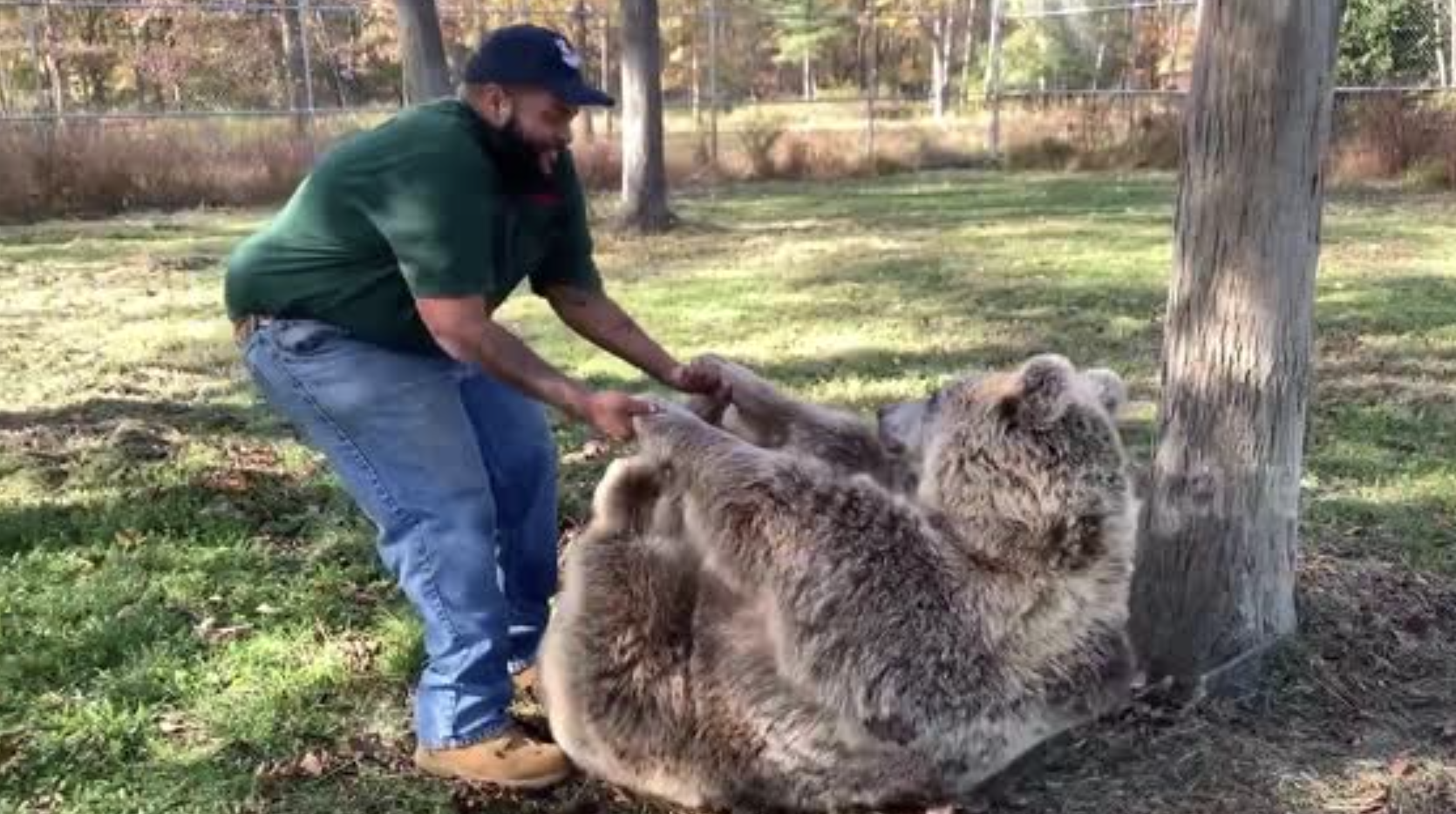 Sadly, Sonya cannot be released into the wild, so the wildlife center is her permanent home. But recently, her old friend Jonathan decided to surprise her by paying a visit. The two haven't seen each other in years, so Jonathan doesn't know if the bear would remember him.
But as the video shows, Sonya didn't just instantly recognized the man who raised her, but she was so happy to see him again!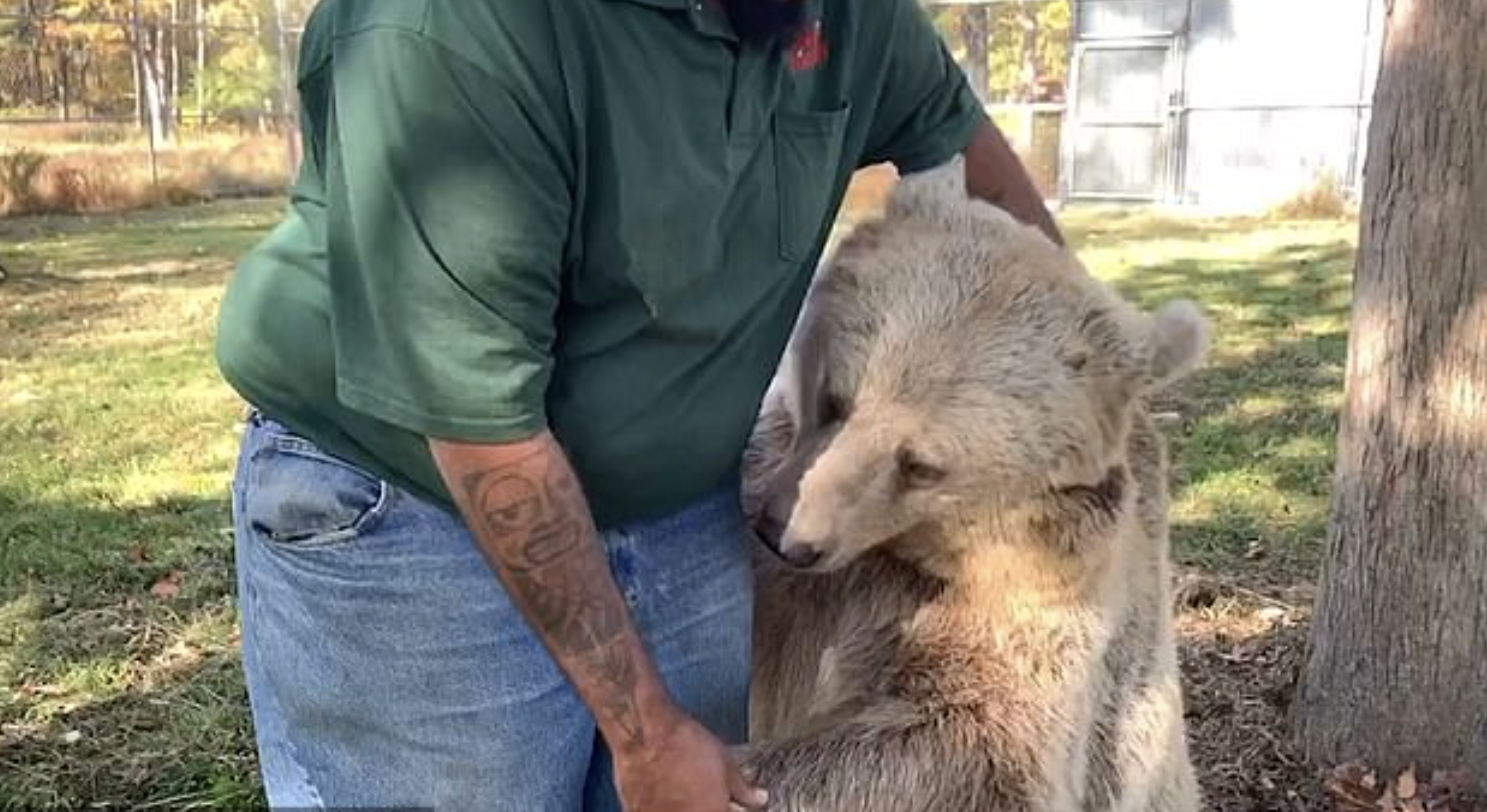 "When she was a small cub, Johnathan used to be one of her caretakers," a representative of the center said. "She has not seen him for many, many, years but recently he came to visit her to see if she would remember him. She not only remembered Johnathan, but also remembered the game they used to play when she was small."
The two hugged and played together, just like in the old times. You need to see this lovely moment: