This is the adorable moment a detection canine is sent into retirement with an adorable surprise. After an eight years career with the Transportation Security Administration (TSA), the dog named TTirado gets a sendoff party he never dreamed of. Instead of medals and trophies, the TSA offered him a sea of tennis balls to honor him for his great service. A moment he fully enjoyed!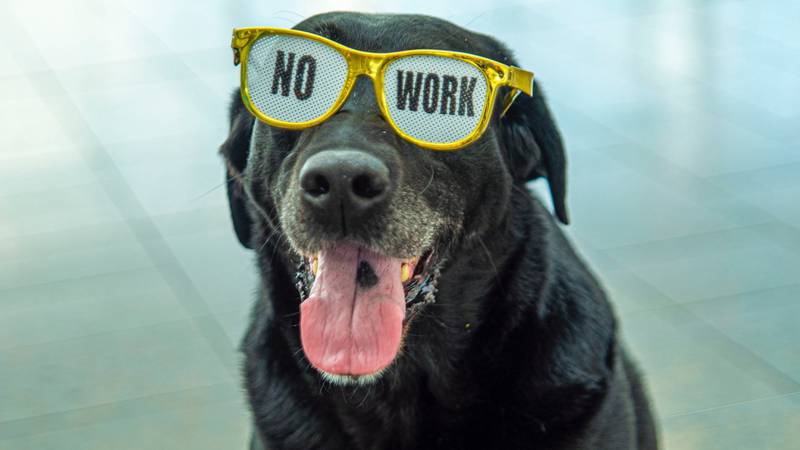 For years, TTirado – a 10 1/2-year-old black lab – worked as a detection dog at the Indianapolis International Airport, sniffing dozens of bags and keeping people safe. So when the time came to put an end to this successfully career, his coworkers set up a little surprise for their loyal sniffer dog.
They tied some balloons to four airport chairs and put a red bag in front of them. Then TTirado was called for one last sniff. But shortly after he did his job, dozens and dozens of tennis balls came from above, sending the dog into a frenzy. TTirado really enjoyed the moment. A well deserved one, after so many years of service.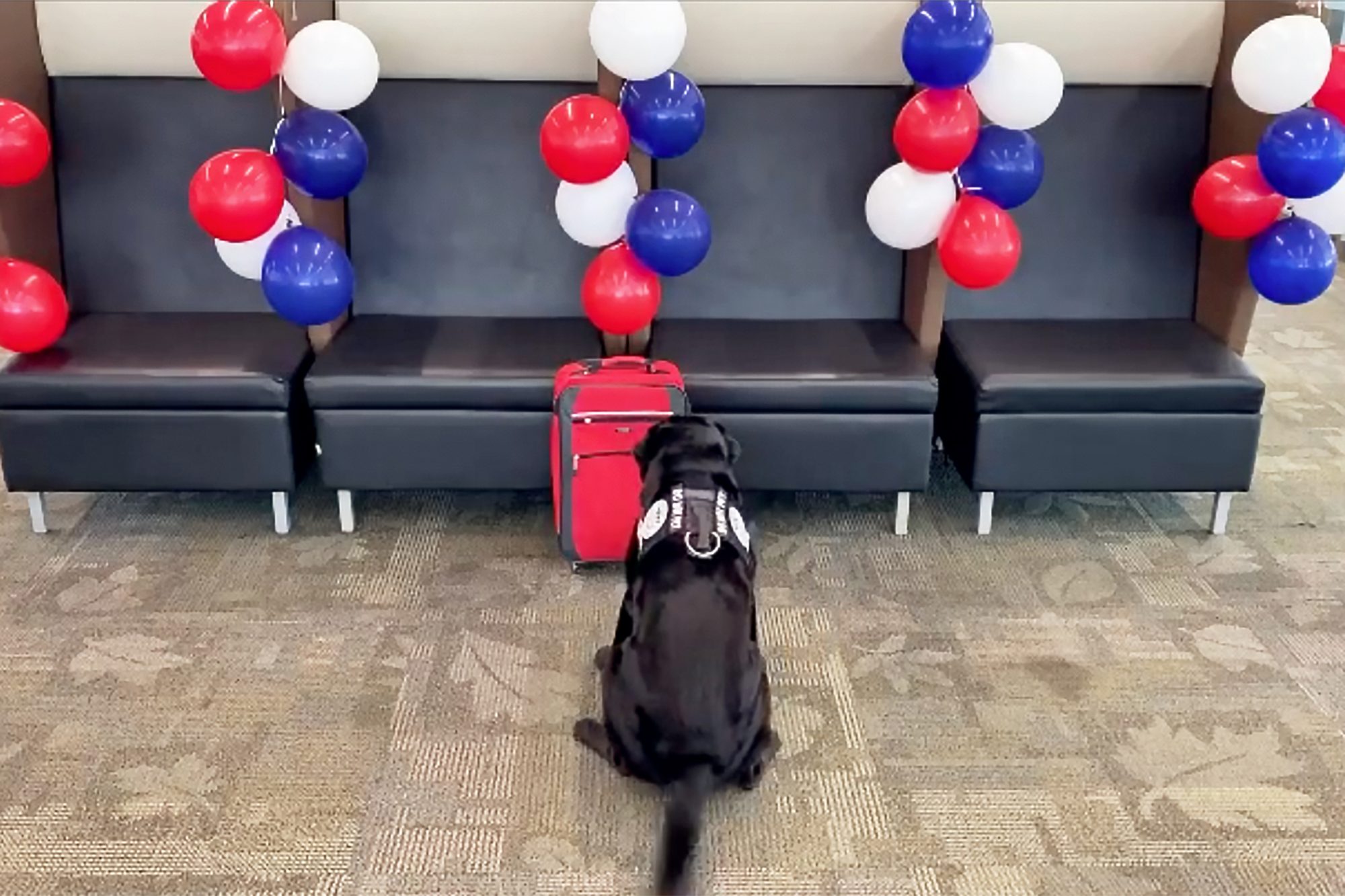 From now on, TTirado will get a lot of sweet treats, because he was adopted by his handler, Keith Gray, with whom he shared some great moments. "I am thankful for such a fantastic partner in TTirado as my first dog," Gray said. "He has taught me a lot over the years, and I have been amazed in his growth and how far we have come."
After more than 8 years of service @INDairport, @TSA explosive detection canine TTirado has officially retired. He was adopted by his handler Keith Gray and will spend retirement at home with his family. Check out this clip of his final bag search and reward! ❤️❤️❤️ pic.twitter.com/efRwPFrmDi

— TSA Southeast (@TSA_Southeast) June 17, 2020
The two are already planning to travel across the country, but especially to visit the Ground Zero Memorial in NYC for a very particular reason. The detection dog was named after New York Engine 23 Firefighter Hector Luis Tirado Jr. Tirado fallen during the 9.11 events.
"I have three travel objectives for TTirado – New York City for the Ground Zero Memorial and FDNY Station 23 where his namesake worked, Atlanta to meet one of Hector's sons and his family who we have kept in touch with," handler Keith Gray said. "And finally to San Antonio to see his foster family who helped raise him during his puppy years."
TTirado, thank you so much for your service! You can enjoy more about TTirado's retirement party below:
h.t: WISH-TV