This tiny panda refuses to let go of his new favourite toy and warms hearts!
This is the adorable moment a baby panda gets a big bouncy ball and he instantly falls in love with it. The sweet little thing adores his new toy so much, he won't let it go. Not even when the amused caretakers are trying to take it away from him, even though the ball seems a bit too large for the tiny cub. The moment was caught on video and you'll fall in love with it just as this sweet panda fell in love with his new toy!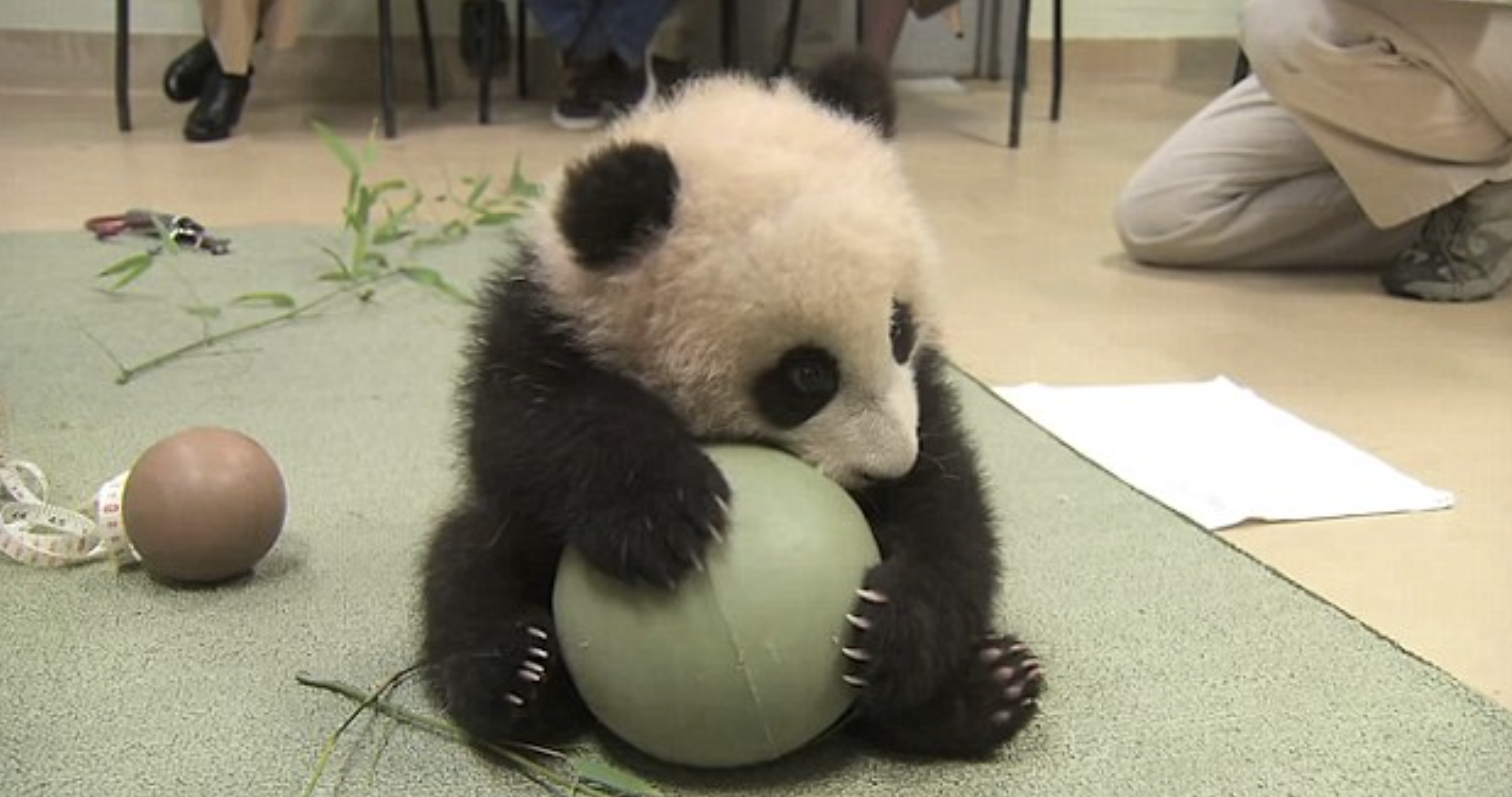 When Xiao Liwu – the newest addition to the San Diego Zoo's big panda family – was a few months old, he had to pass a coordination test, known as the 18th exam. So, the caretakers used a plastic ball and a bamboo stick to test the tiny panda's abilities. But instead of convincing them he's in a great shape, the tiny Liwu sent everyone into laughters as he refused to let go his new toys.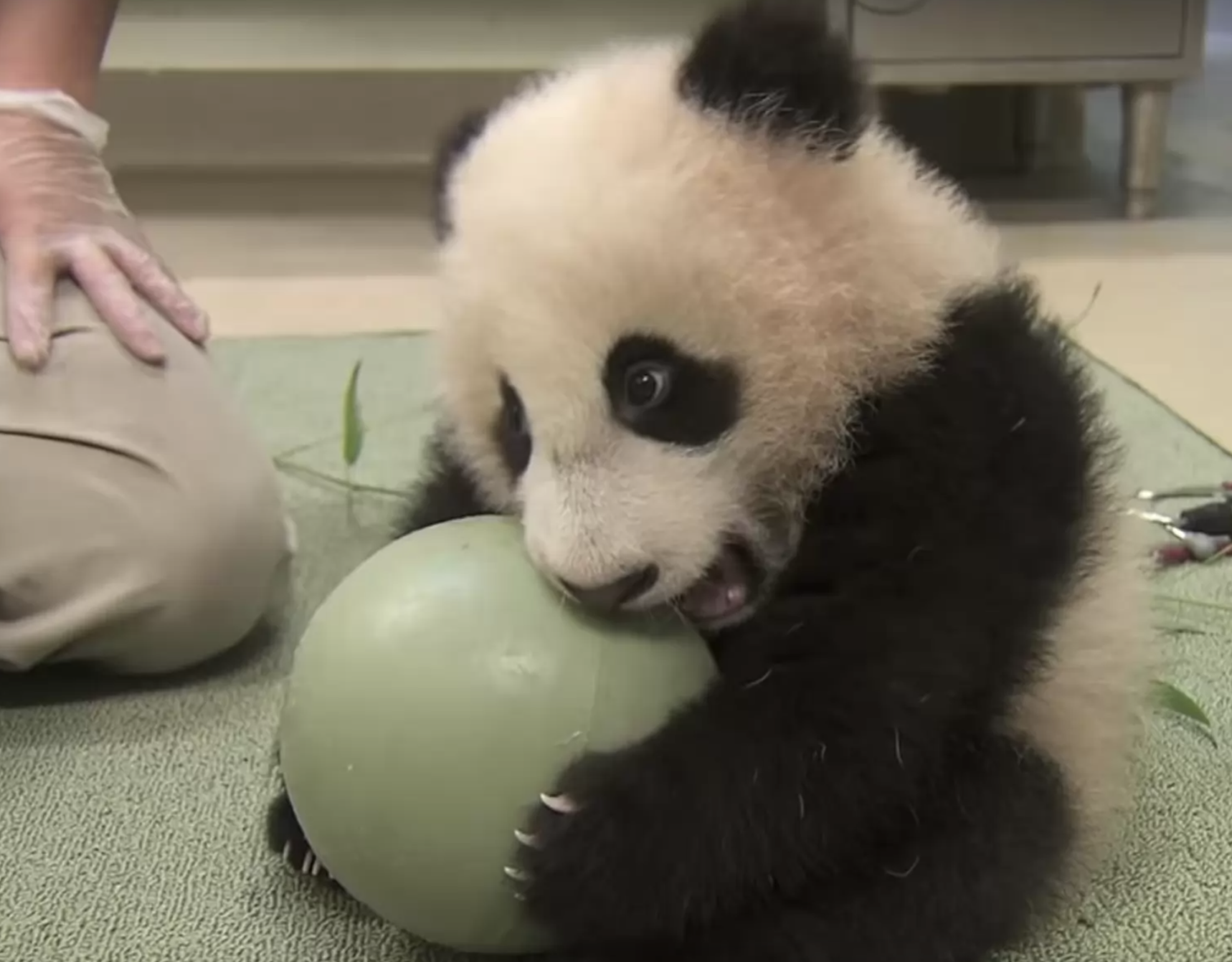 "He was really enjoying hugging it, rolling on it and doing those kinds of rolly, tumbling things that panda cubs are so notoriously cute for doing," said Beth Bicknese, veterinarian at the zoo.
Although it was pretty tough for the devoted caretakers to take away Liwu's toy, he proved he has the abilities to pass the exam. But that didn't stopped him to act just as a child when realized playtime was over. He has even thrown an adorable tantrum in the end, just to remind everyone he's in charge. But he failed to impress anyone, though!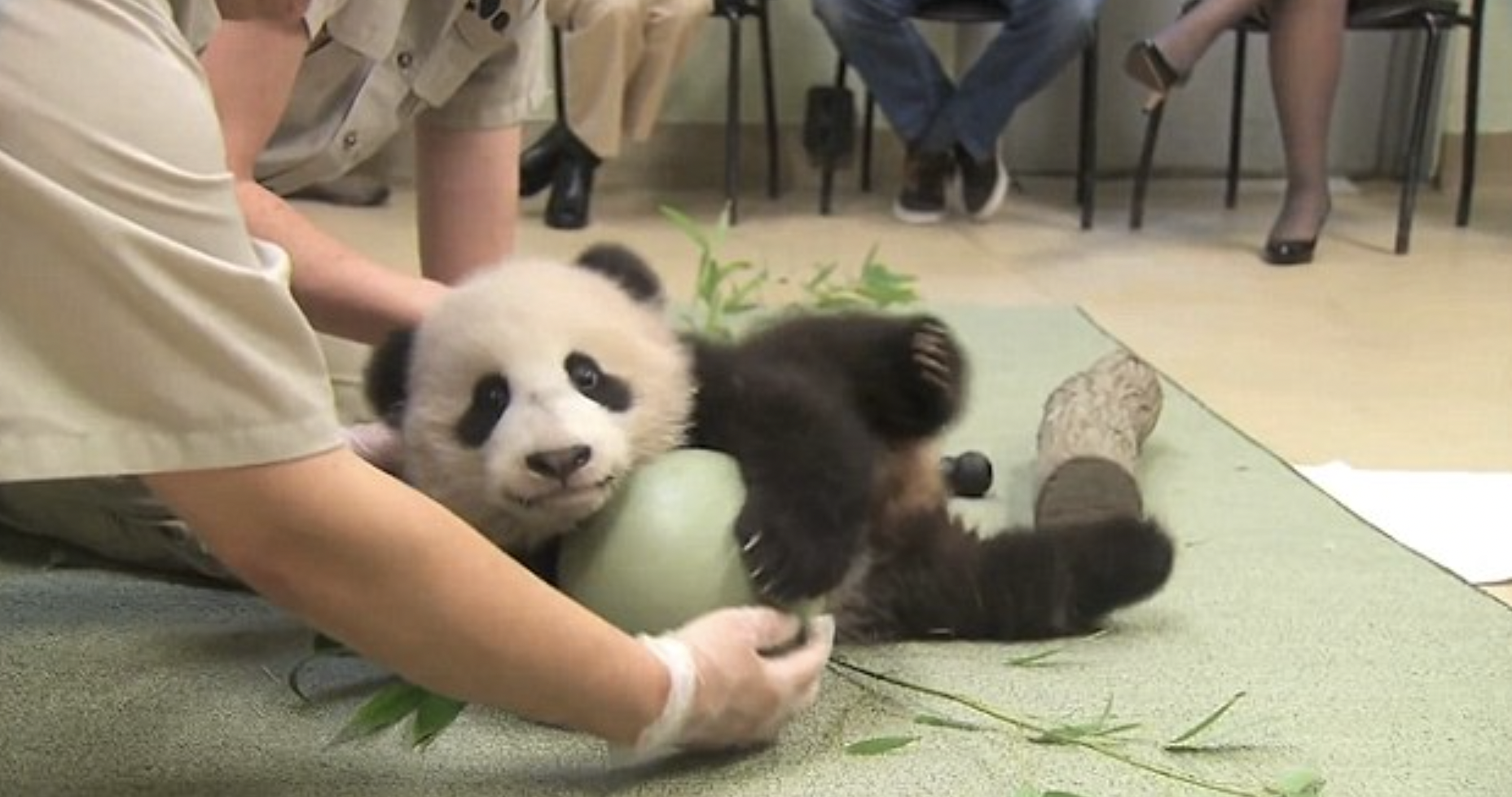 "Everything looks good he's still a little on the smaller side but overall he's in good body condition," said Meg Sutherland-Smith, member of the vet team. "But, everything's growing, his teeth are coming in."
You can watch the lovely moment here:
h.t: abcNews