It was a sight to behold in Michiana when more than a hundred local bikers all gathered to arrange one last wish for a fellow biker enthusiast.
Veteran Jon Stanley was tragically ill, and he wanted one the last things he'd hear to be the sound of revving motorcycles engines. Jon lived and breathed motorcycles and felt a special connection with his bike.
The veteran was diagnosed a couple of months earlier with lung and brain cancer with very little chances of survival. Tragically, his condition worsened severely and doctors weren't sure how long Jon still had to live.
Jon's brother in law Michael Smith had reached out to biker David Thompson, who then helped organize a collaborative event for bikers via social media to help and give Jon his last dying wish.
"I was contacted this morning about 6:30 this morning by Mike Smith through Facebook—and he informed me about Jon, you know he's terminal, and he's not looking really good, and one of his wishes was to hear a bunch of motorcycles out his window," David said.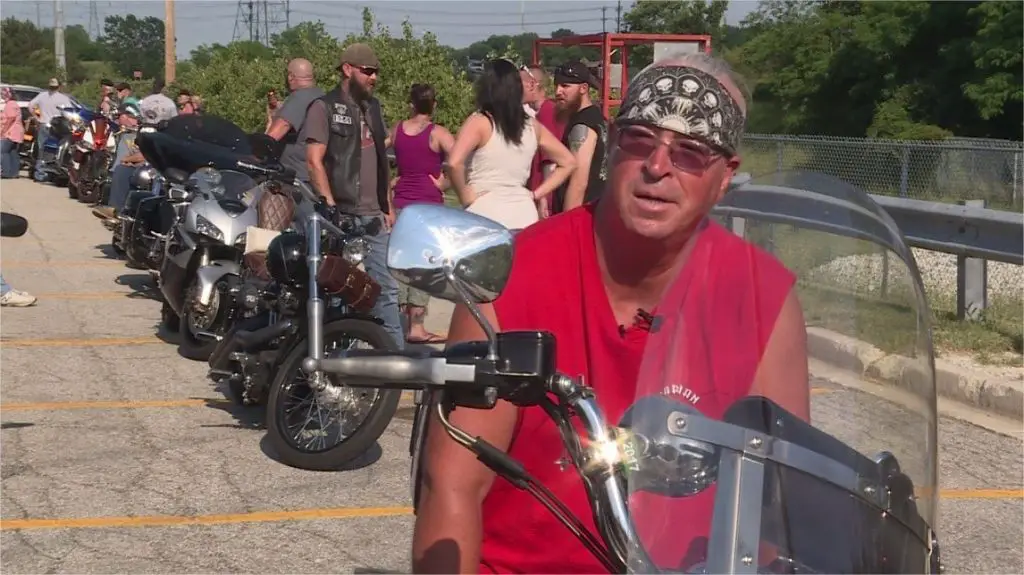 Sometimes a dying person's last wish is just to hear the sound of a Harley in their window. This is Jon Stanley he has terminal cancer. I personally met with his family this morning and learned Jon is a vet and was an abate member who has [ridden] for years. This is his new Harley he just got and only rode 3 times! I know this is short notice but bikers take care of bikers! We will meet at Walmart on Ireland Rd at 6 pm and kickstands up at 6:30 tonight 6/12/20017 to ride out to Jon's house to show him and his family some love and make some noise for him!
Quite soon, David's Facebook post spread very quickly and had amassed over 800 shares. It only took a couple of hours before dozens of people wanted to help David out to create a heartwarming moment for Jon.
"A lot of people think motorcycles are loud and obnoxious, but you know, we're a big brotherhood, and we take care of each other," David said.
Eventually, more than one hundred bikers responded to the Facebook plea and met at a local Walmart, after which they all rode together to Jon's place.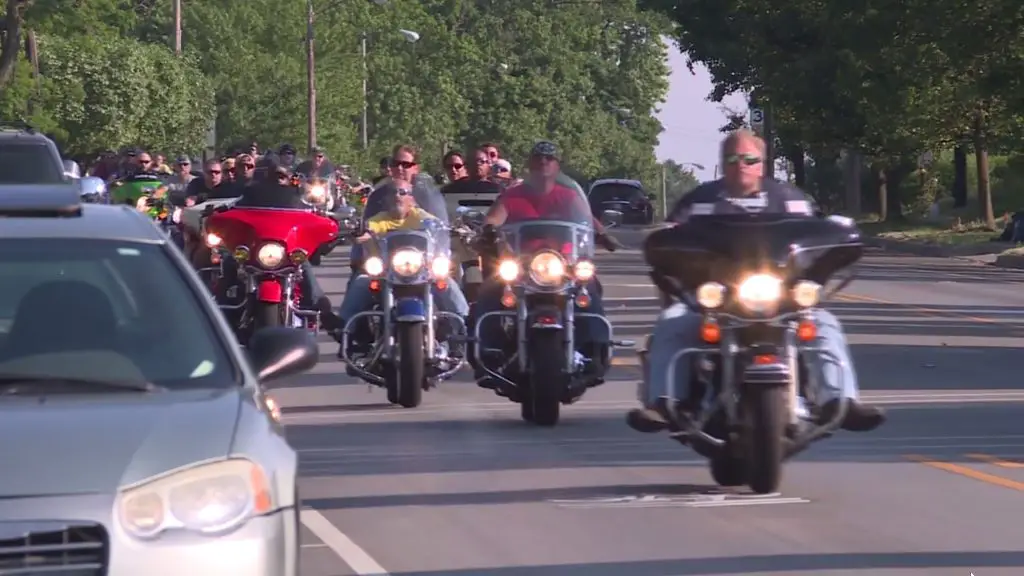 Liliana Ramirez, John's granddaughter, was clearly emotional by this heartwarming surprise.
"Knowing that all this happened for one man. All he ever wanted was him and his wife on that Harley."
Jon was too ill to be sitting on his own Harley Davidson bike, but his fellow bikers made sure that he was able to spend some time with his wife sitting side-by-side on one of the bikes.
"He got to get on a bike one last time, and that was great," his daughter Kristy recalls.
Jon's wife Brenda was also thrilled by the response.
"That's the last thing he heard, the revving, the bikes. I know he's happy."
Tragically, Jon passed away later that night. Thanks to the overwhelming support of these bikers, this veteran's last wish came true.