Few musicians give their listeners goosebumps as well (or as often) as Pentatonix does with their breathtaking performances.
The Grammy Award-winning a cappella group — comprised of Mitch Grassi, Kirstin Maldonado, Kevin Olusola, Scott Hoying, and Matt Sallee, who joined after Avi Kaplan left in 2017 — has proven over and over again that no song is too difficult or complicated for them to nail with their unique sound. From epic cover videos of "Hallelujah" to "Bohemian Rhapsody," PTX consistently delights their listeners and racks up millions of views on their YouTube channel.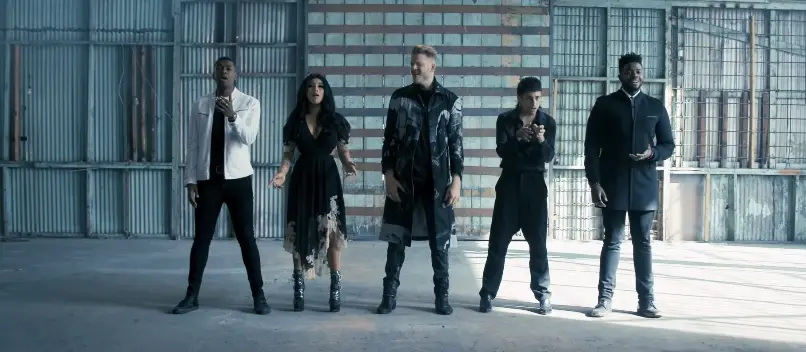 It's no wonder, then, that fans are currently scrambling to purchase tickets for the group's 2019 World Tour, which will kick off in May. To celebrate the upcoming tour dates, PTX released their rendition of Simon & Garfunkel's "The Sound of Silence" on Feb. 15 — and it may be one of their most popular covers yet.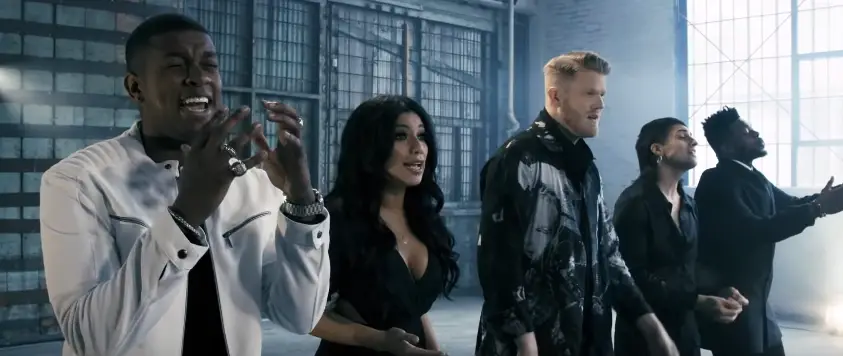 As the video begins, we're treated with Hoying's deep, rich baritone, which gives the classic hit a darker tone reminiscent of the heavy metal band Disturbed's version of the song.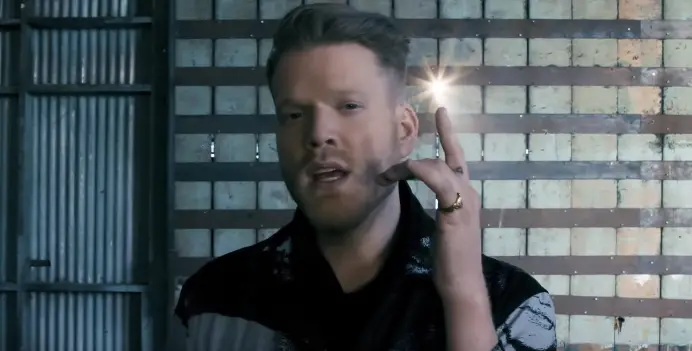 Then the other members join in, turning the duet into a quintet packed with gorgeous harmonies. With all their contrasting vocals combined with the beatboxing, basslines, riffing, and percussion, PTX brings a more dramatic and haunting quality to the song.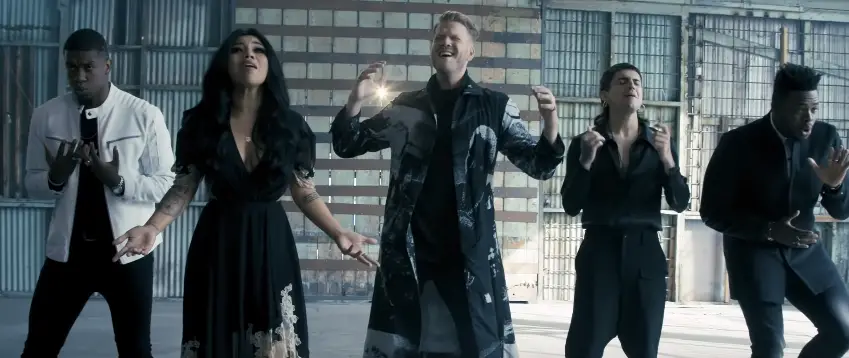 Less than a week after the video's release, it got over three million views. Listeners gushed over the captivating performance, commenting to express their love for the group.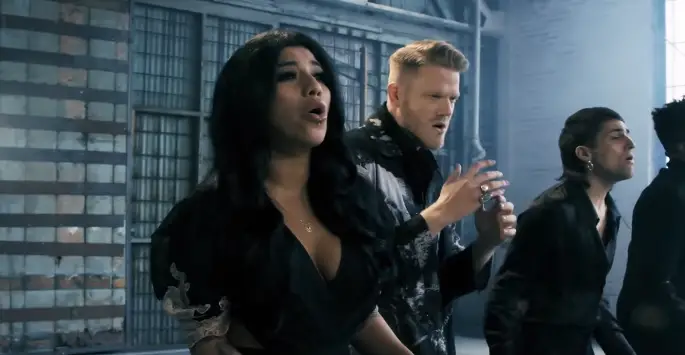 "It doesn't matter the song or how many times I listen to a PTX cover… I get chills EVERY time," one person wrote.
Another added, "I have heard many versions of this song over the years. Never liked any as well as the original. Have to say I like this version better."
Sorry, Simon & Garfunkel, but we might have to agree! Nobody can dispute how amazing this young team of performers sounds together. See if you get chills yourself by listening to PTX's cover below.