This senior dog almost lost her eyesight completely, due to some complications from a cataract surgery. Her world was getting darker and darker, and so her state of mind. Her parents were even sadder there wasn't too much they can do, but then they learned their beloved pittie was fitted for contact lenses. The dog's reaction when seeing again is simply too beautiful to behold!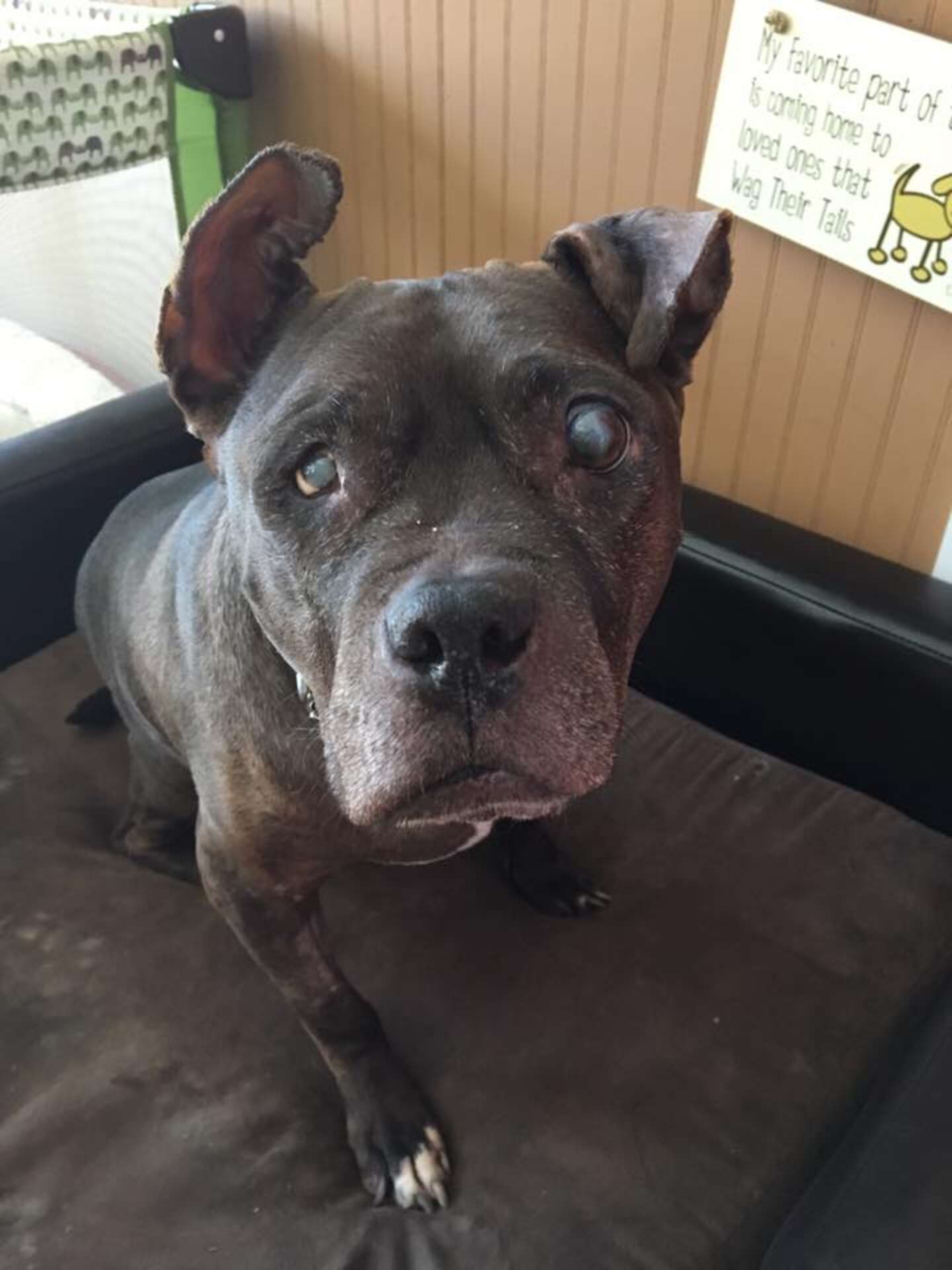 Chris and Mariesa Hughes are both great fond of dogs, and they shared their home with furry friends since they can remember. They even run a rescue, the Mr. Mo Project, meant to help senior dogs, especially those with medical problems.So naturally, when one of their many dogs got some problems with her eyesight, they rushed to help her out. However, because of Gremlin's age, the vet feared for the worst. Unfortunately, soon after she went for a cataract surgery, thing got even worst for the poor doggie.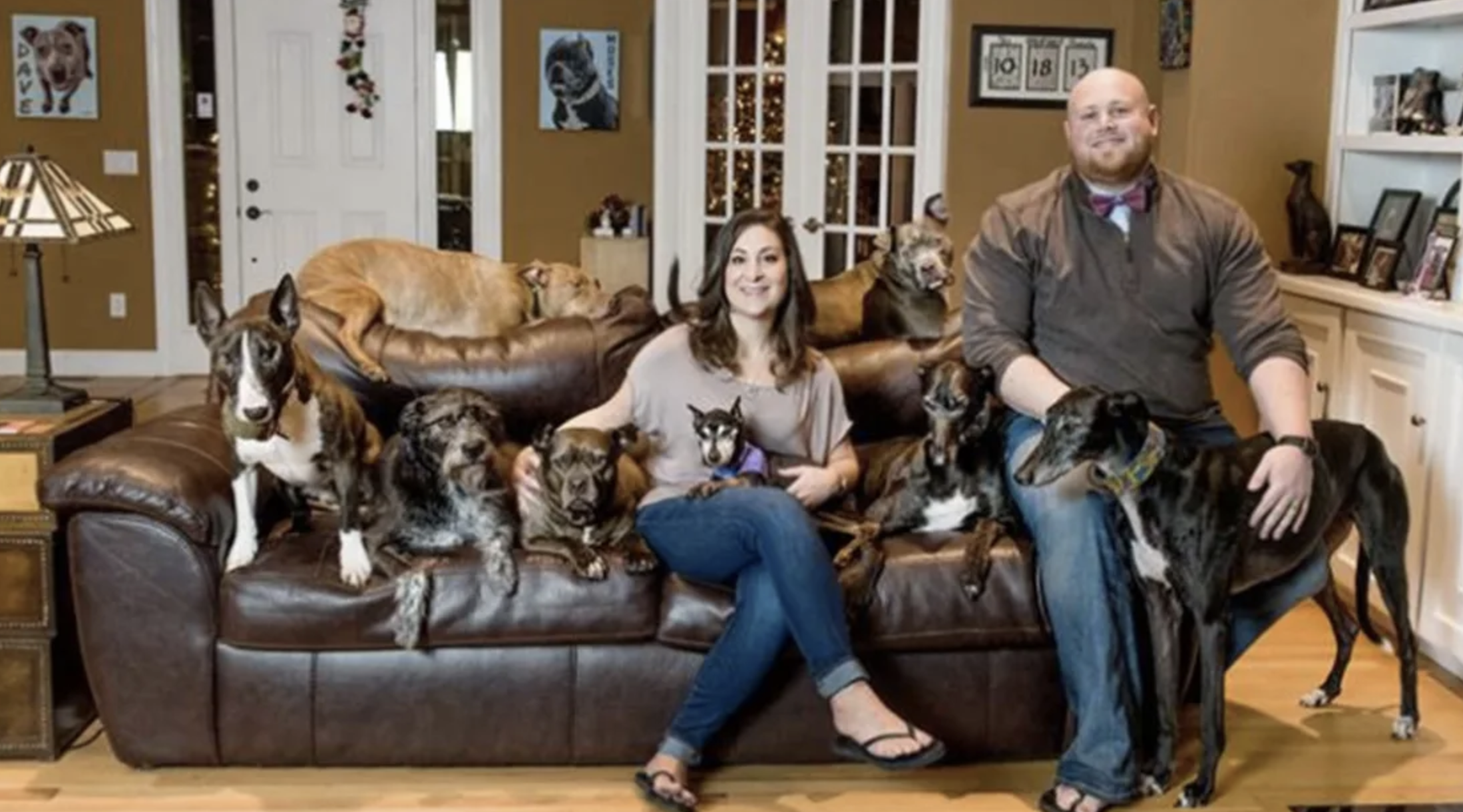 Once a very energetic and extremely happy dog, Gremlin was now nothing but a shade of her old version. She didn't play with the other dogs as she used too, she stopped eating and she even started to ignore her parents. She started to feel very uncomfortable and depressed. But her devoted human were ready to do everything to fix that!
"That was the worst. You don't want to go to love on your dog and have her be so scared," Mariesa Hughes explained for TODAY. "The quality of her life was suffering, and we really considered her happiness. I had been wondering what to do for Gremmy for a while, so I started contacting doctors all over the country about glasses for her to help improve her vision in her left eye."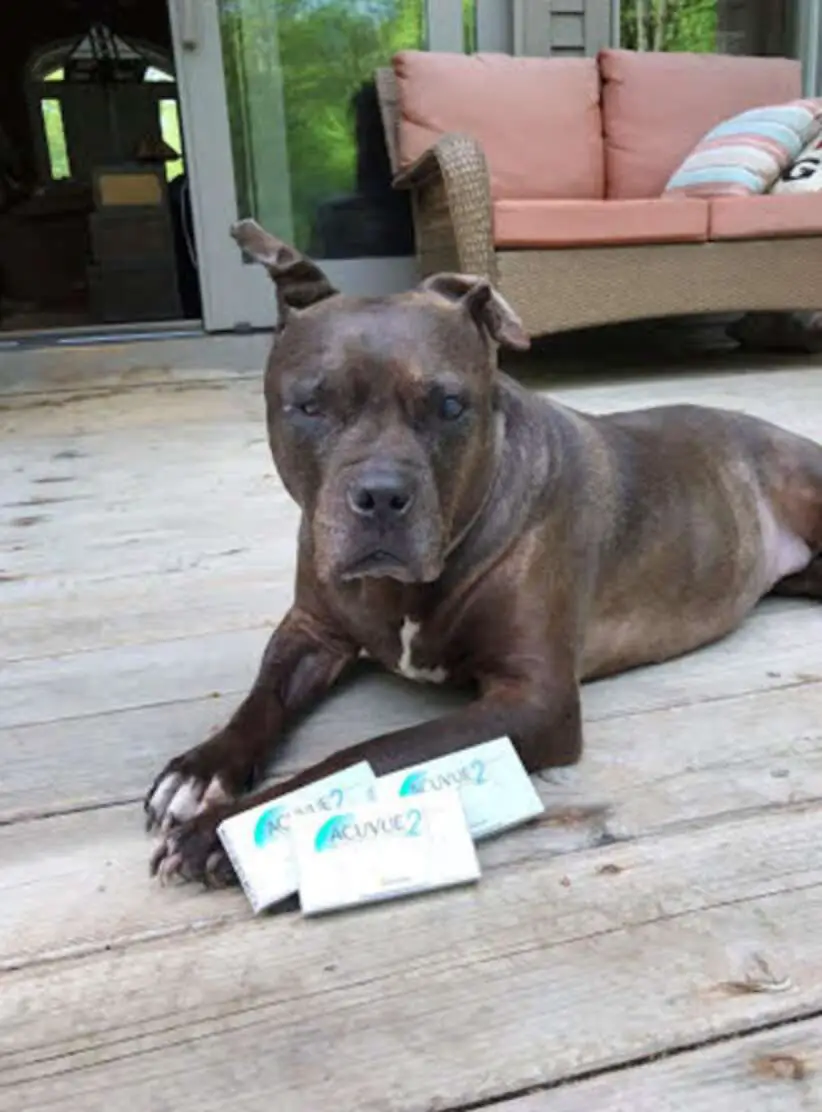 But after another visit to the vet and some more medical examination, Mariesa was so happy to find out her dog is suited for human contact lenses. Though extremely nervous, she couldn't wait to see how Gremlin would react.
"I said I would try anything if it improved her quality of life," the woman told THE DODO. "I had many questions, but sooner than later the contact was in, Gremlin was off of the table and pulling me down the hall…I think all of us had tears in our eyes when she looked up. t still gives me goosebumps."
Now, Gremlin's life has dramatically changed. She's happier and has no problems in finding her food or water bawls, or chasing her mom around the house. "Since she's had the lens in, she hasn't run into anything," the woman said. "She no longer flinches when the other dogs walk by her and she found her water bowl without stepping in it and dumping the water out."
Watch what happy she's is when realizing she's able to see again!