A mother got a very unexpected surprise, after her only 4-year-old son showed up in front of the door with his new friend – a wild deer. The woman couldn't believe her eyes when opened the door up and spotted the unlikely pair. More, the wild animal seemed to enjoy the boy's company like they knew each other since forever!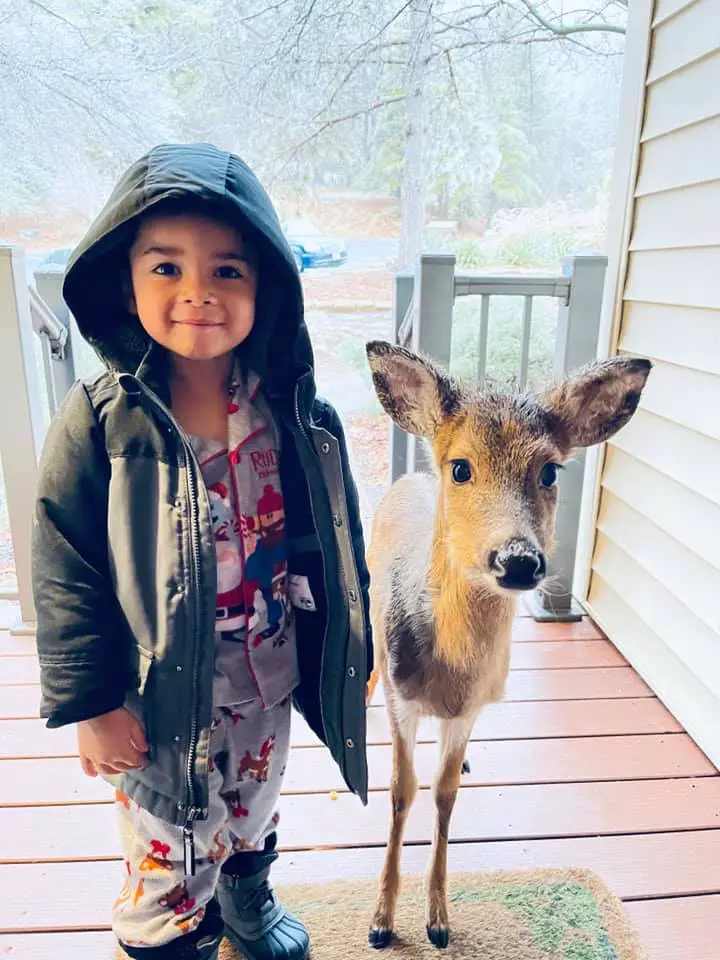 After spending a few days at the Massanutten Resort in Virginia, Stephanie Brown and her family were about to get back home to Ragged Point Beach. But while they were in the room packing up, her son Dominic went outside to play. But shortly after, Stephanie was in shock to see the four years old kid in the presence of a deer, right on the front porch.
"I was in shock. I was like, 'No way. My mind is playing games with me'," the mother told ABC NEWS. "It wasn't like anything strange for him, it was so weird. They were just in sync."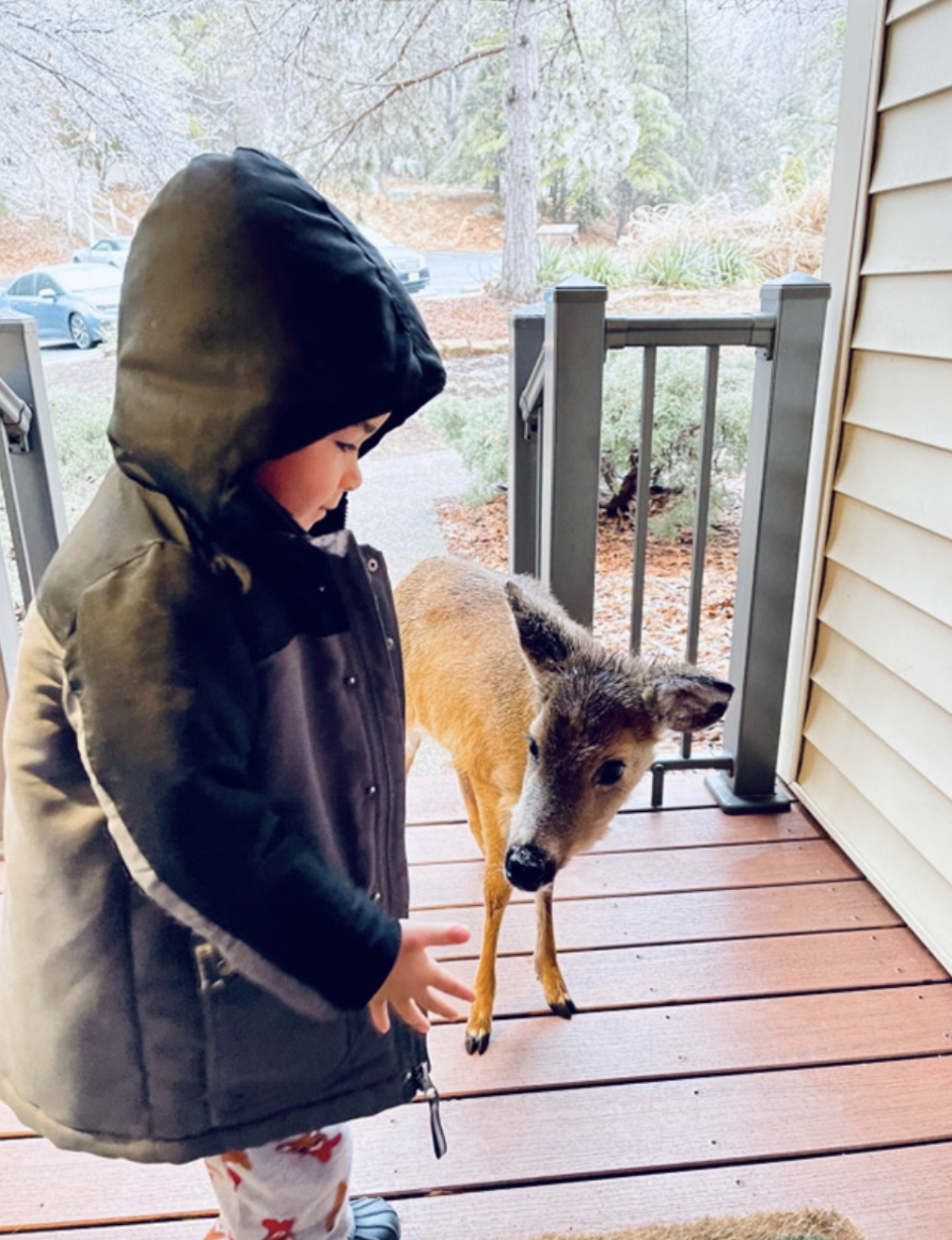 Even though she thought she was actually dreaming, Stephanie found the time to take her cellphone a grab a few snaps with the two adorable friends. She even shared the moment she captured on Facebook, and the post immediately went viral, with people falling in love with the unlikely pair. Anyway, no one could find and explanation of how the deer was looking so comfortable in the presence of her human friend.
"They both look like this is an everyday occurrence for them. So precious, both of them," one person wrote. "Your son and his friend are super cute. Great pic," another one added. "They look like buddies," wrote another one.
They even named the cute fawn Flash, after the character from the DC Comics, and even though they couldn't take her with them back home, Dominic hopes he'll see his friend again, next year.
More about this heartwarming story below!