An incredible animal story just unfolded a few days ago in the UK. A cat who was missing for over seven months got reunited with her family in an unbelievable fashion. The owners were watching a soccer game live on TV, when a cat invaded the pitch. Turned out to be their missing cat!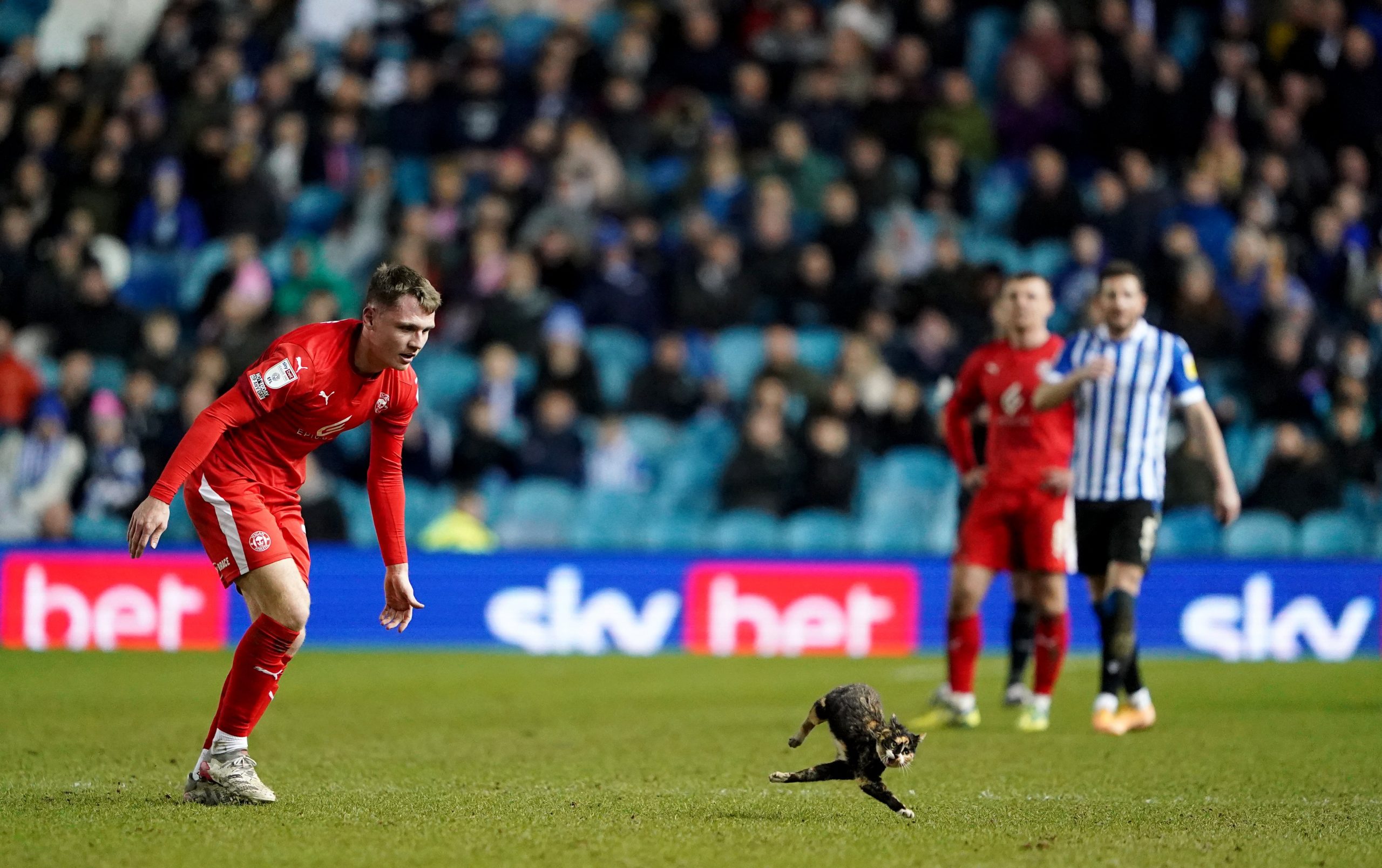 Earlier this month, The English third tier football clash between Sheffield Wednesday and Wigan Athletic was interrupted after a cat run on the pitch. It didn't take too long until one of the players managed to catch the cat – who look like a stray – and take her to the stands. But the story's incredible ending was yet to come.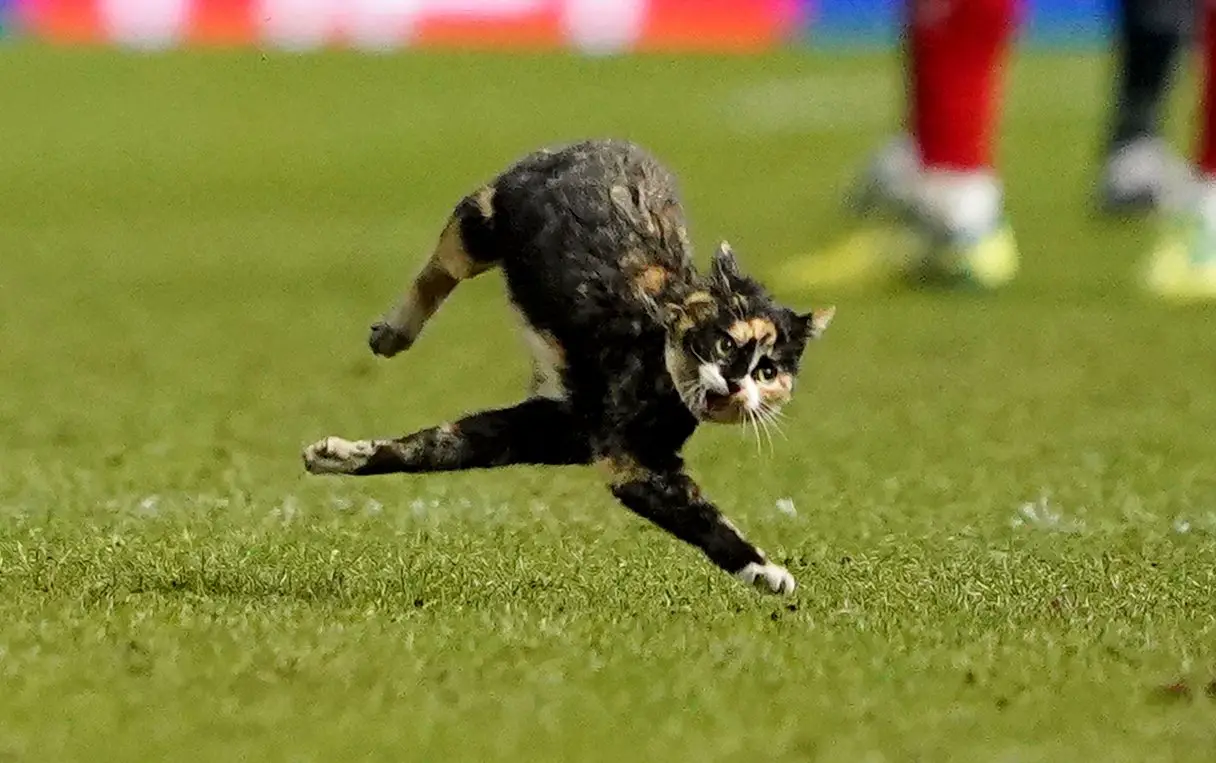 A vet, who was in the stands at the Hillsborough Stadium in Sheffield, England, has taken the cat to his clinic. She looked wounded, but in a good condition though. She even had a microchip, so the vet knew it would much easier to track her owners. The cat remained at the clinic overnight.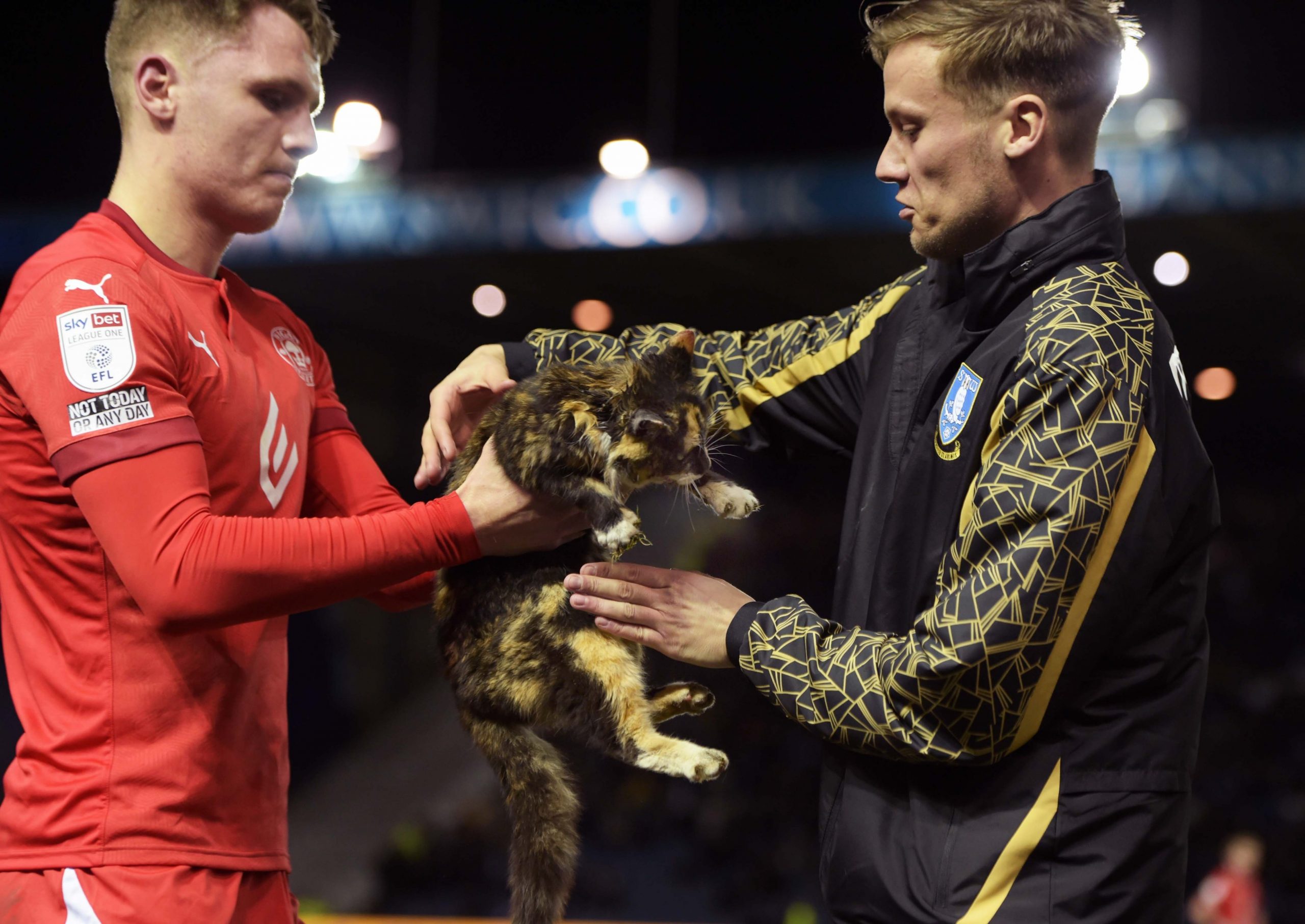 Meantime, Allison Jubb's daughter-in-law was watching the soccer game, and she was so sure the 'pitch invasion cat' was looking exactly like the family's cat Topsey, who went missing a few months ago, so she called her mother in law.
Cat on the pitch at Hillsborough pic.twitter.com/0uJ67slQ9P

— Rob Staton (@robstaton) February 8, 2022
"My daughter-in-law rang me last night as they were watching the match and said there was a cat on the football pitch," Allison. "I sort of laughed it off." The woman thought her cat was gone forever, and she lost any hope in finding Topsey again. But as it turned out, it was the very same cat, though.
"She went missing last June," the woman told the BBC. "We were going away, and I was taking her to a cattery and she escaped out of the cat box and we never heard anything again."
Here's Allison's reaction:
WATCH: #swfc cat news – Topsey's owner Alison tells @itvcalendar she's been missing for 7 months – she thanks players & staff from both #swfc & #wafc for their kindness pic.twitter.com/JxPMJ3jcyD

— Chris Dawkes (@chrisdawkesITV) February 9, 2022
But then she got a phone call from the vet, and got the confirmation that the cat was indeed Topsey. Anyway, due to her wounds, the cat will remain under the vet's supervision for a few more days. Let's hope that Topsey will fully recover and go back home, because such a story really needs a happy ending.
Watch Topsey invading the pitch below!