This is the adorable video footage a 12-year-old boy takes his four-legged friend to a sled ride. One of the boy's neighbors caught the adorable moment on camera and it went viral online!
As for most of the people winter brings lots of headaches, things look completely different when you are a kid. The cold season with its heavy snows means so much fun for the little ones. After a recent snowstorm hit Cluj county, Romania, many of the locals choose to stay inside their warm homes. But while many of the residents were watching through the windows the beauty of winter, this boy decided to take his beloved puppy for a "walk."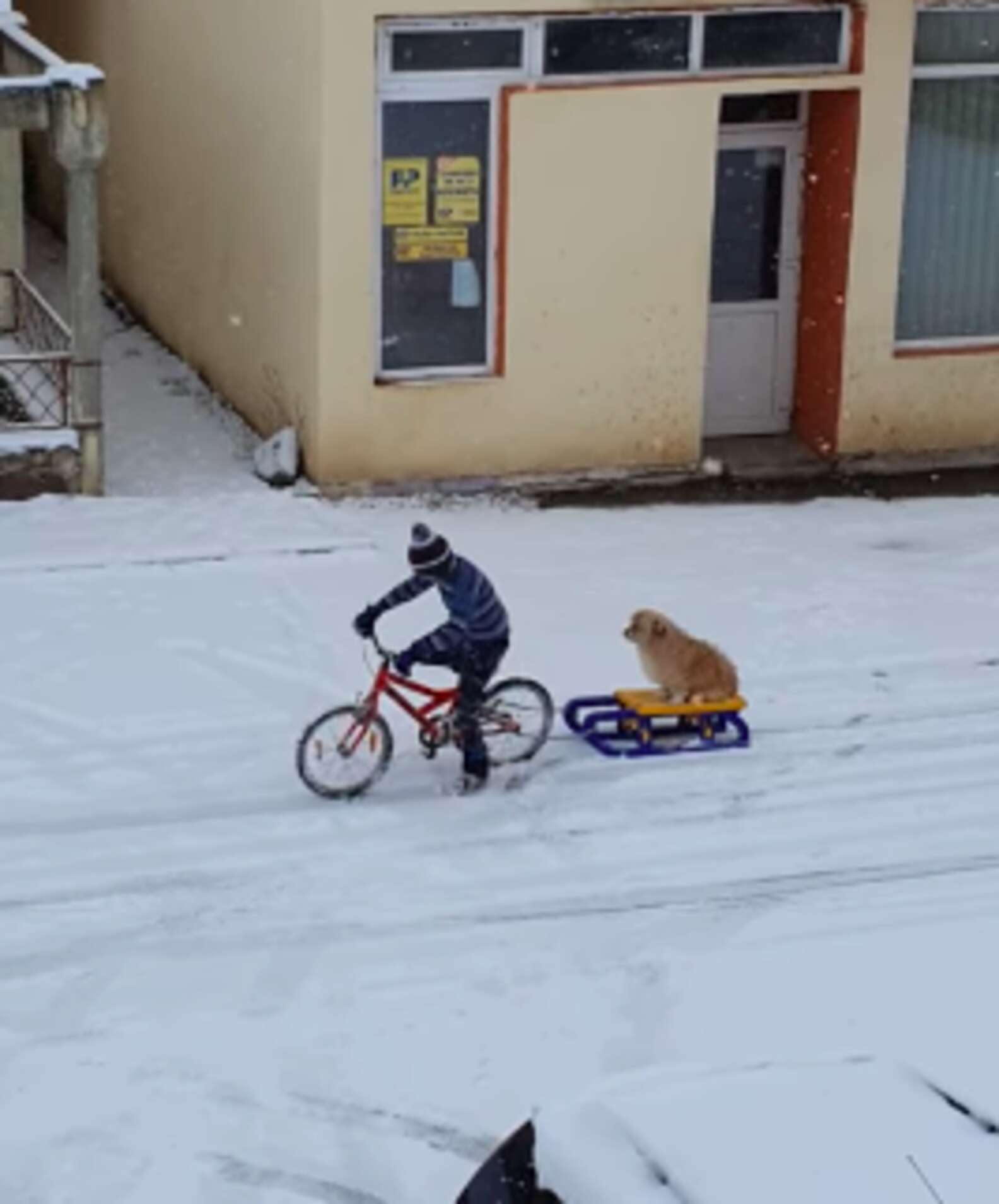 With the streets of the city of Râșca covered in snow, Andrei took his bike, his dog Pufi and a sled and went outside to enjoy the snow. The 12-year-old attached the slide to his bike, only to put Pufi on it. The little dog was more than excited to jump on it and soon after he was enjoying one of the sweetest rides he ever had!
Watch the adorable scene here:
As the video of Andrei and Pufi went viral, CERT Transilvania – a local community group visited the two. And not just to say 'hi,' but to give them a brand new nike to enjoy further adventures.
"Andrei and Pufi puppy conquered us hopelessly and reminded us of childhood when the simple things brought us the greatest joys: snow, a sled and a reliable friend next to you," CERT Transilvania wrote on Facebook. "Today we also gave Andrei joy by giving him a brand-new bike, equipped with everything he needs for many years to come on the road to school or racing with Pufi."