The connection between a boy and his dog is an unparalleled sweetness. A good pet can transform a child's life, providing a companion who is both a loyal and affectionate playmate. However, the bond that forms between a boy and his new puppy is particularly profound when they share an extraordinary similarity. Marvel, a Golden Retriever puppy, was born with a distinct trait: she came into the world without her right front paw. While many people might hesitate to choose a pet with unique abilities like hers, Marvel's breeder believed there was someone out there who could appreciate her inherent beauty – possibly someone experiencing a similar situation.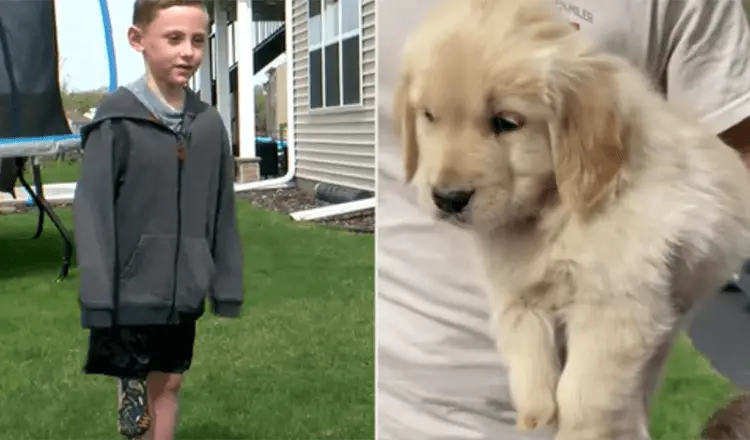 "I hoped she would find a home with someone who also had a limb difference," Barb Felt of Rolling Oaks Goldens told WCCO. As fate would have it, there was someone close by who turned out to be the ideal candidate to adopt Marvel.
Paxton Williams, a 7-year-old boy from Waconia, Minnesota, was born premature and had suffered a leg infection. Three years prior, his leg was amputated by doctors and replaced with a prosthesis to enhance his mobility. When his family came across the news of a three-legged puppy in need of a loving home, they instantly felt it was destiny. Marvel was welcomed into their home and while all the kids adored the new pup, she and Paxton formed an exceptional bond. The young lad immediately identified their mutual difference.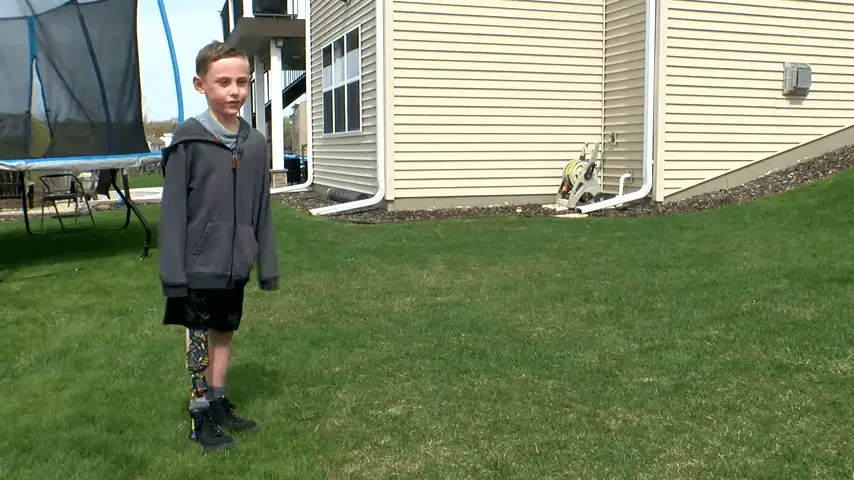 "They seemed to understand their special nature," Paxton's dad, Blaine Williams, shared with WCCO. Paxton and Marvel both have a limb missing, but crucially, neither allows this to hinder their progress. They frequently engage in playful runs and games together; their strides may differ slightly, but they appear worry-free. Having a puppy that shares his physical condition has aided Paxton in accepting his own uniqueness.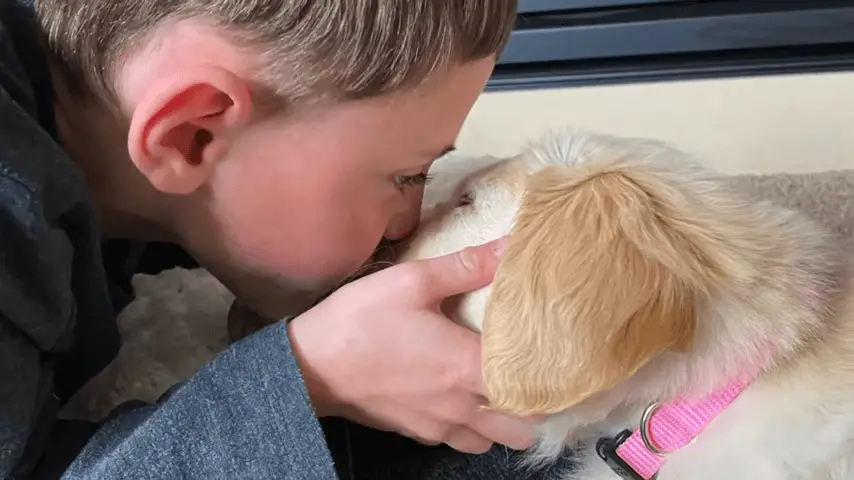 "It gives him a chance to explain to other kids: 'Oh, she's missing a paw, just like me,' and it somehow gives him the courage to advocate for himself," Paxton's mother, Stephanie, expressed.