While enjoying a day out with his family, this puppy was captured on camera stopping a tornado that was forming next to them. The short video immediately went viral with people praising the quick-thinking dog for saving our planet!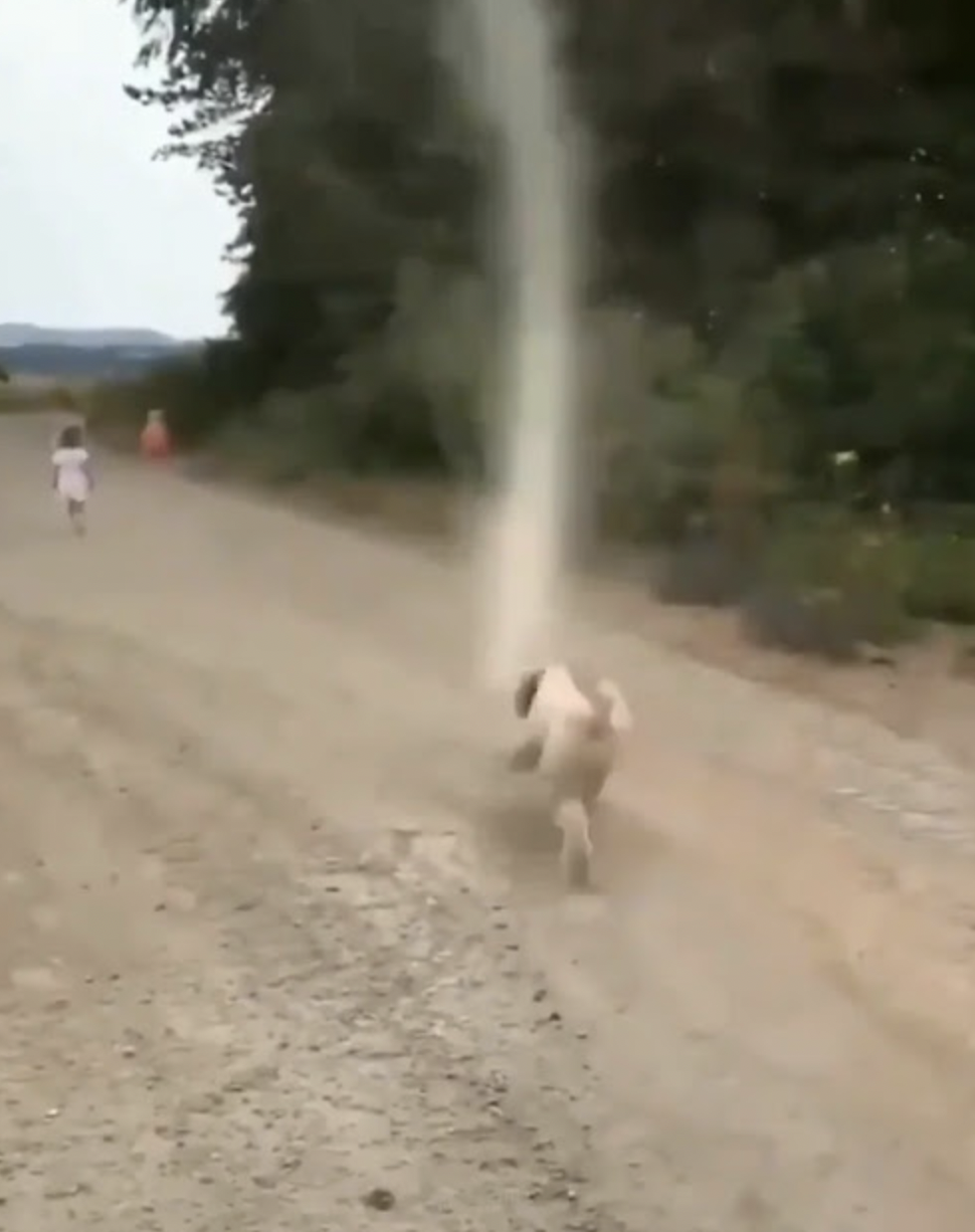 We call them men's best friend for a good reason. Dogs are always capable of doing great things. From cheering us up every single day, to acts of heroism, our furry companions seem to always be there, to save the day! As the video below proves it, this cute little fella is no different.
The video footage, initially shared on Twitter, shows the puppy as taking a walk alongside his humans through a quiet forest area. Yet, all of a sudden, a tornado is forming on the dusty road. Without a second thought, the brave dog heads towards the whirlwind and jumps on it, to prevent it from getting bigger.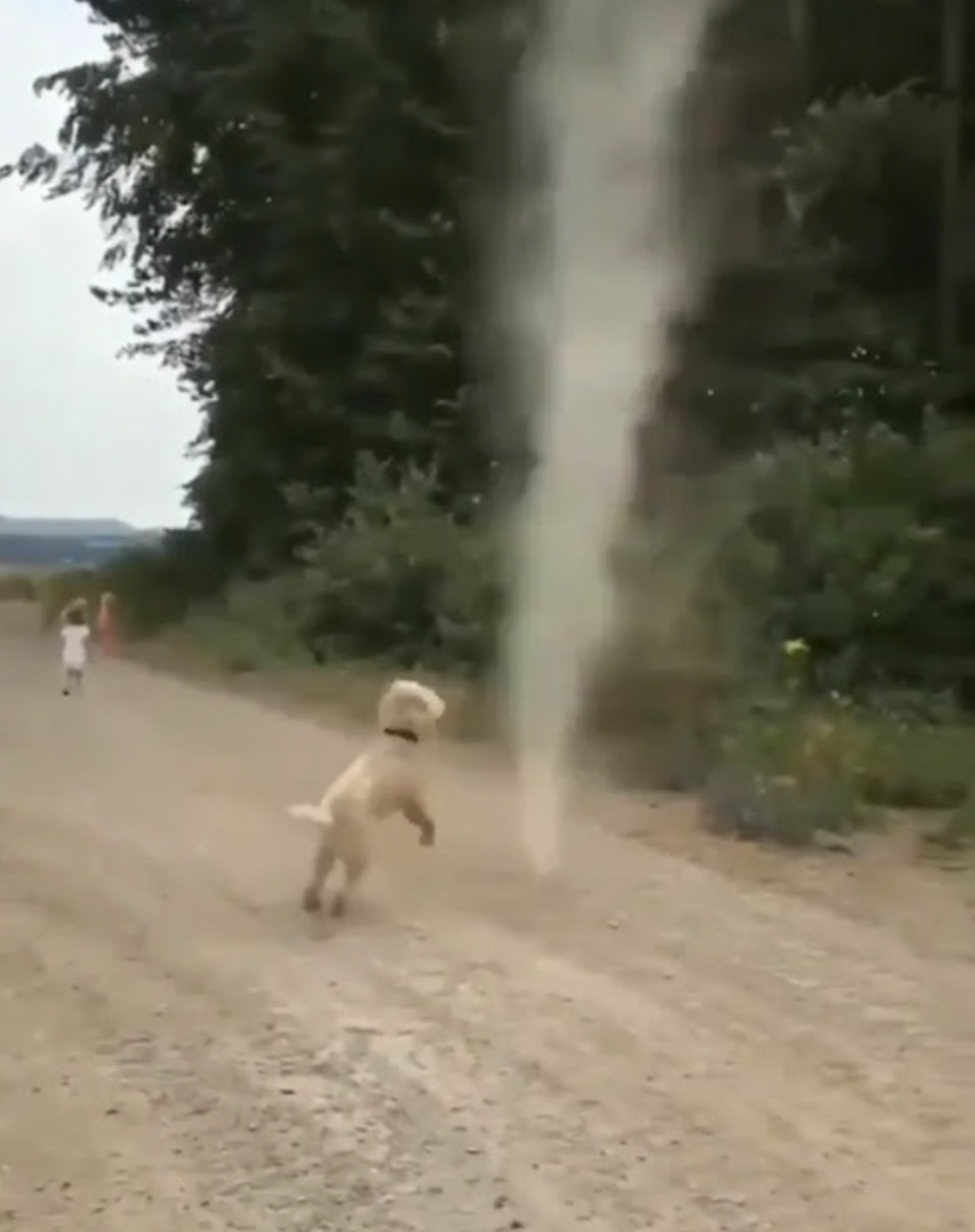 It took a second, and a third attempt from the puppy to stop the tornado, but his efforts eventually paid off as the whirlwind disappeared for good. Of course, the moment is but funny and sent the viewers into laughter, but at least we should appreciate the dog's bravery, which is why the video is still making waves online.
"How brave, not even superman could have done so much," one person wrote. "This puppy is a hero !!! I am his fan, he should be an Avenger !!!!" another user wrote.
Watch this puppy's moment of glory here: