Kendall and Jessica were college sweethearts, sharing the kind of love that others dream about, the kind that movies are made of. Jessica described her boyfriend as the "sweetest, most loving, funniest man I have ever met."
They dated for three years, then Kendall popped the question in a grandiose way. He knelt down on the 50-yard line at the Notre Dame football field and asked Jessica to be his wife — they were both huge Notre Dame football fans.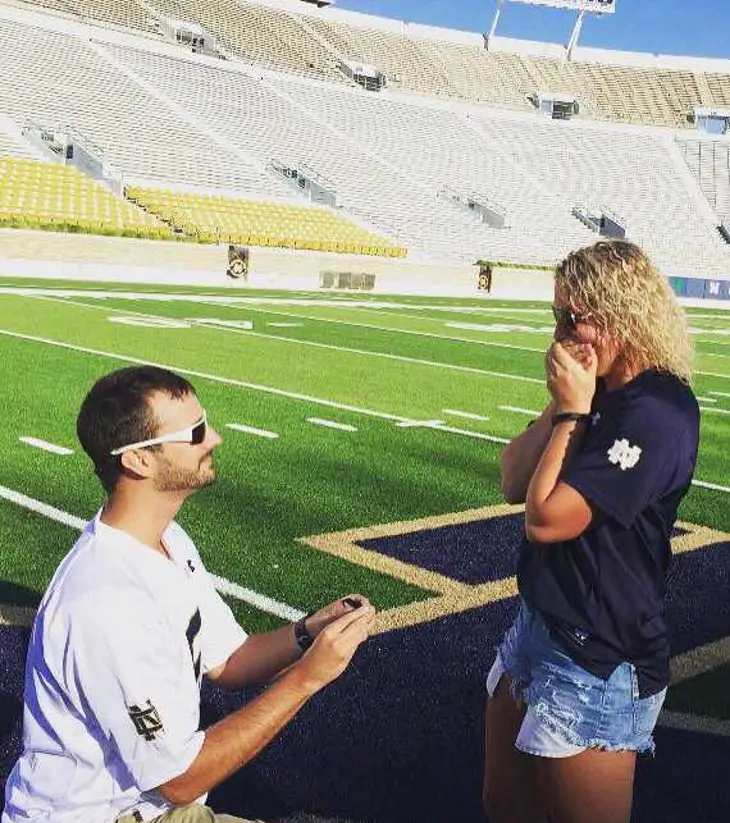 The couple set a wedding date of Sept. 29, 2018. They had dated 4.5 years and he was Jessica's entire world, she shared with Love What Matters.
They began the arduous yet thrilling task of planning their wedding. On Nov. 10, 2017, they planned to meet with their wedding DJ and discuss other wedding details, but scrapped that to just snuggle, enjoy dinner together and watch a movie on his comfy couch.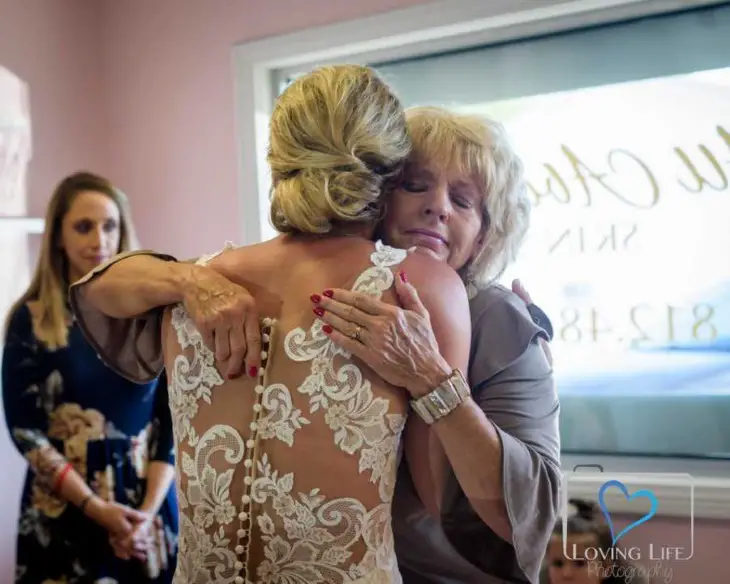 When the movie credits started rolling, Jessica got up and headed home to her place, approximately 15 minutes away. They both always texted each other to let the other know they made it home safely.
Kendall replied to Jessica's "I'm home" text, asking how her baking was coming along for her family's upcoming Thanksgiving celebration. But since she was up to her elbows with cooking in the kitchen, it took her a bit to reply.
But Kendall never texted her back…
Jessica later learned that after she had headed for home, Kendall was paged out to an accident about a mile from his home. He was a volunteer firefighter.
"Kendall had gone to the scene, which was a drunk driver who had driven into a ditch. Kendall parked his vehicle on the opposite side of the scene and got out to get his gear from the backseat."
That's when an unimaginable tragedy occurred. Another alleged drunk driver careened down the road and hit Kendall who was responding to the first drunk driving incident.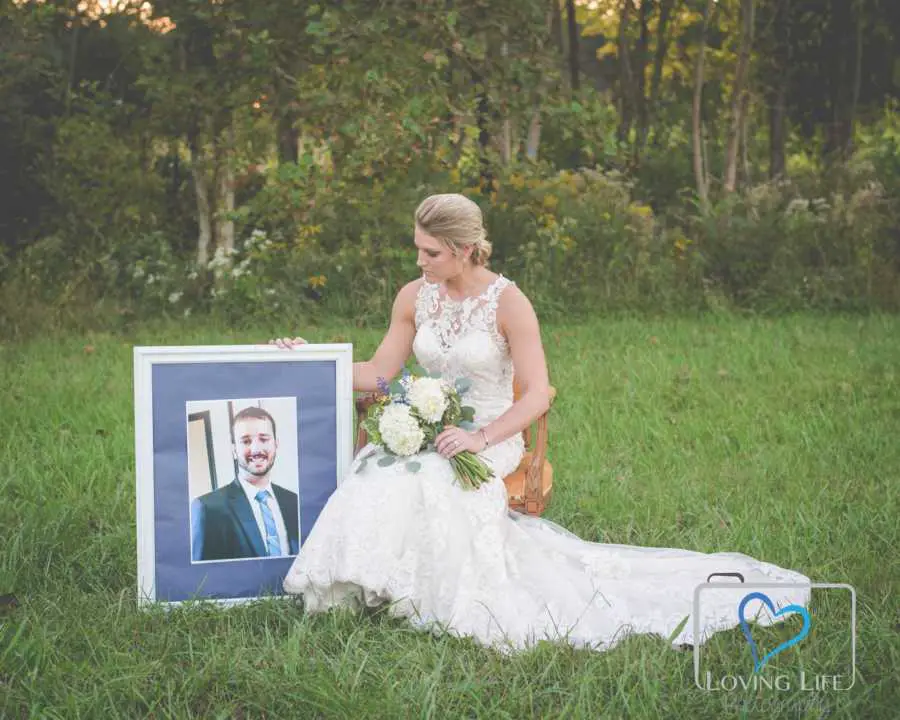 Kendall perished immediately. Jessica's world came crashing down around her.
"Kendall was the absolute love of my life, my soulmate, my best friend. He didn't know a stranger. He would do everything to help someone else before himself, that's just Kendall."
When their wedding day rolled around, Jessica decided she couldn't sit there and cry all day, mourning her loss once again. Instead, she did something simply beautiful as a tribute to Kendall and what would've been the first day of their life together as husband and wife.
Jessica thought a photo shoot might help her with the grieving process, and possibly others, too. So she got ready for the day just like she would've if she was getting married, and slipped into her wedding gown.
"It was a very emotional day, but with the support from all my family and friends, it made my day that much more special and comforting."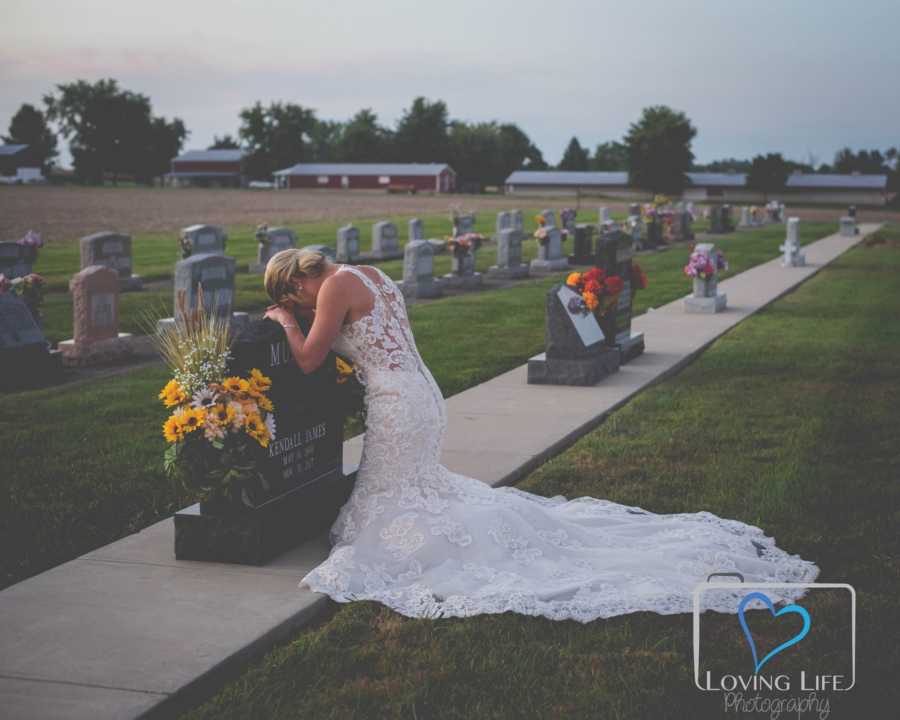 Jessica was photographed with Kendall's fire gear, an image was created with Kendall standing beside her, and by his tombstone. Both of their families, along with friends and the wedding party, participated.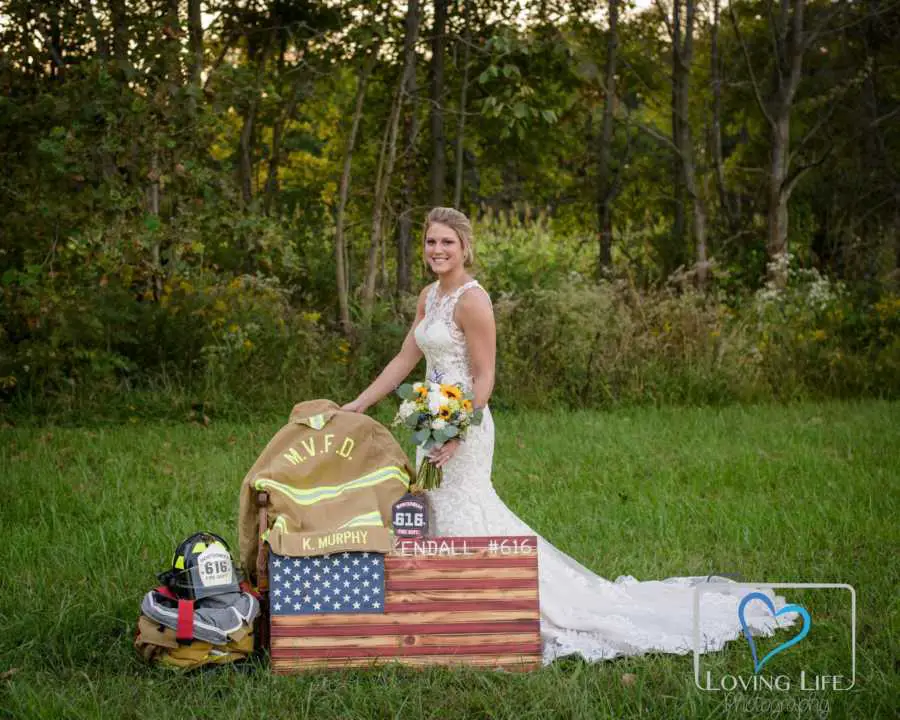 "Having all my loving family and friends there to support and comfort me at this tragic time of my life means more than they will ever know. It was the worst day of my life, but they made my day very special … Not a day goes by I don't think of Kendall. He will forever be in my heart! I love and miss you."
It must have taken every ounce of strength for Jessica to not only have participated in this photo shoot, but to share her story with the world. What a beautiful tribute to Kendall — our thoughts and prayers are with the family.