A wild sea lion shows no respect to a tourist in the Galápagos islands , after she has stolen his lounge chair and put him on the run. The hilarious scene unfolded in front of the guests at a hotel in Puerto Ayora. The moment was caught on camera by some of the tourists and footages went viral ever since!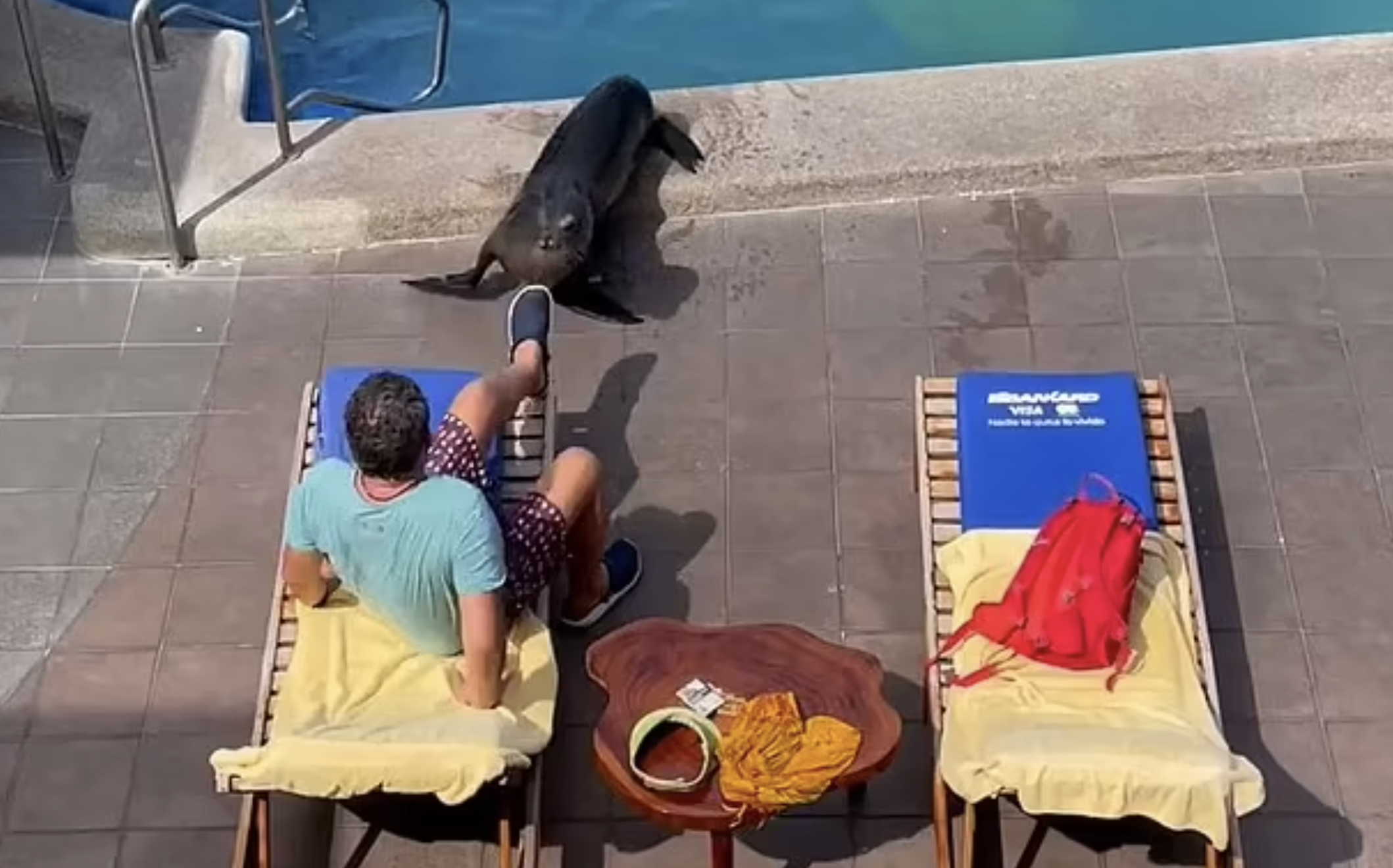 The funny video shows the bold sea lion climbing some steps from the ocean straight on the hotel's terrace. But her adventure doesn't stop there, and here comes the comical part. The invader then took a dip into the pool, just as a veritable swimmer as she is, but soon as she reached the other side of the pool the marine creature decided to relax a bit. So she got out the water, thrown a tourist away from his sun lounger and took it all for herself.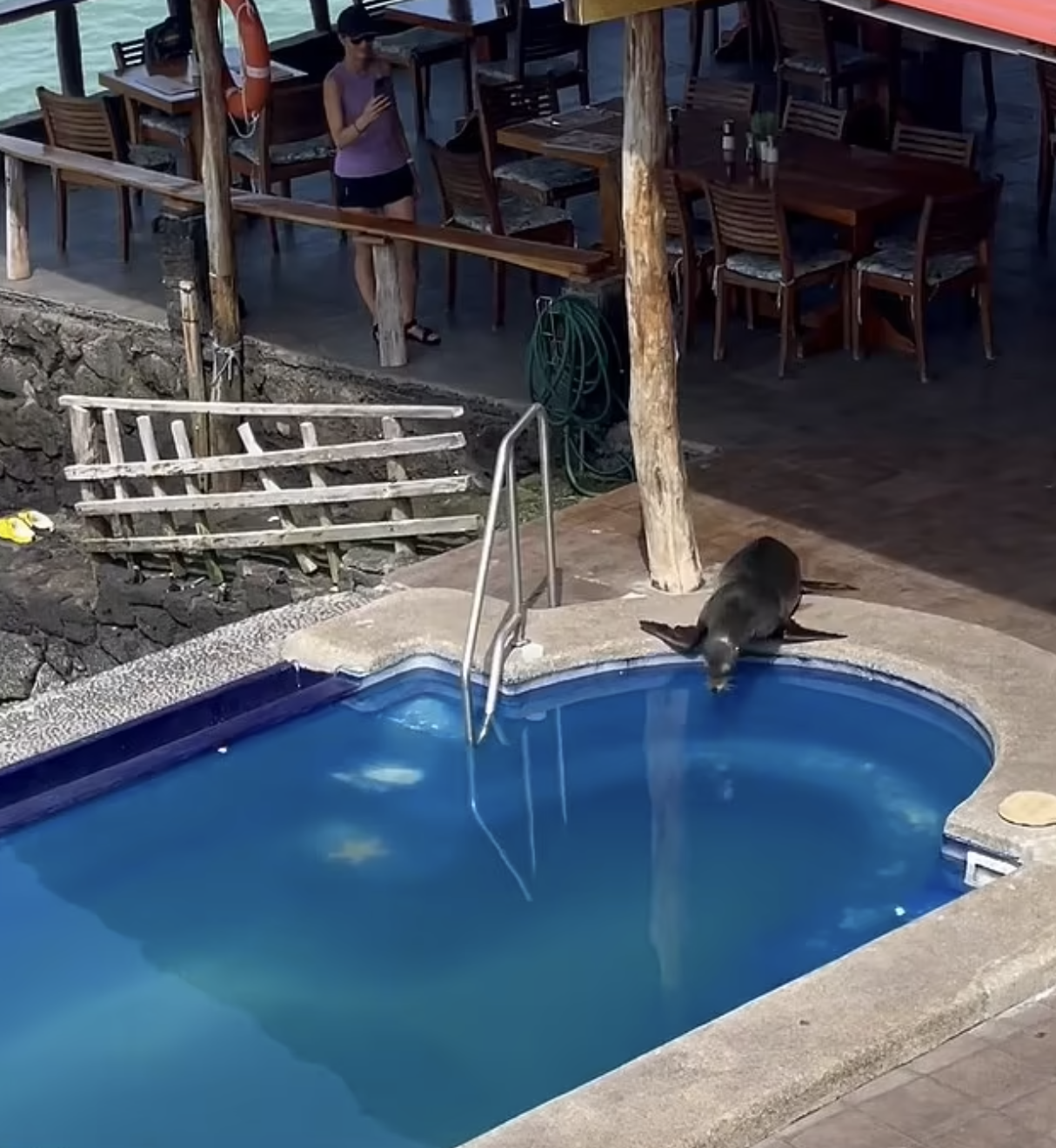 The poor tourist didn't see that coming and he couldn't help, but run away leaving his lounger to the persuasive sea lion. The man barely took his towel from under the massive creature, all under the eyes of a very amused audience.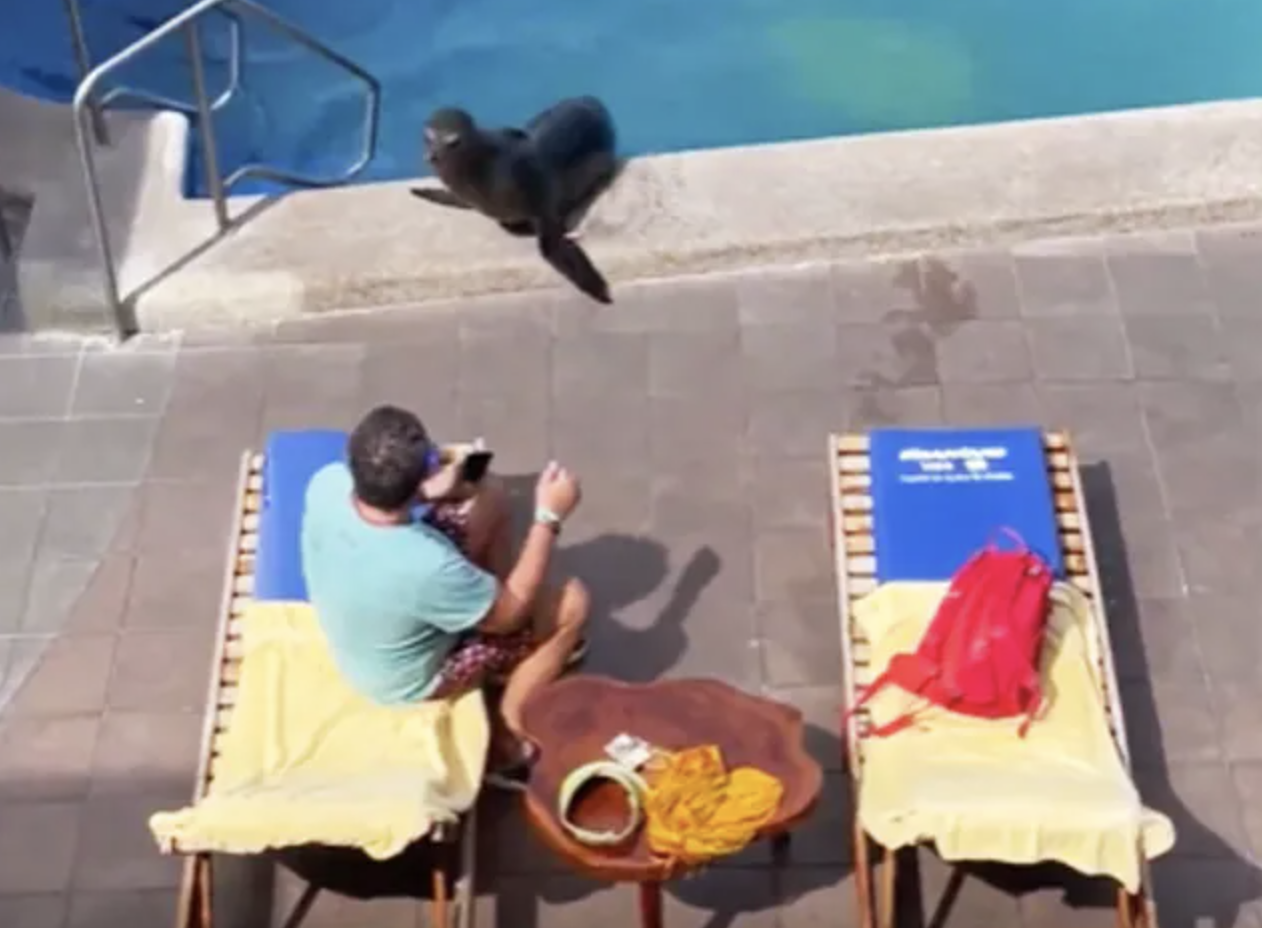 Later, the tourists learned that this isn't a regular sea lion, but a local celebrity named Wendy. When she gets tired of swimming out in the ocean, Wendy comes to hotel for a short swim in the pool and a good nap on the comfortable sun loungers. Sometimes, her pup Lulu comes with her.
"The animals here are so respected and loved – everyone is asked to keep a 6-foot distance from them and absolutely no touching or feeding them," said a woman who witnessed the hilarious moment. "I took this video while sitting on our balcony. My husband and I were in the Galápagos for our honeymoon."
Watch the adorable scene, here: