A cheeky elephant calf has recently gone viral online, because of his antics. The little one completely ruined his grandmother's birthday cake after stepping on it. The baby elephant wanted the huge delicious cake all for himself, so in his attempt to stop his granny eating it, he destroyed it. The moment was caught on video and the playful elephant is now an Internet sensation.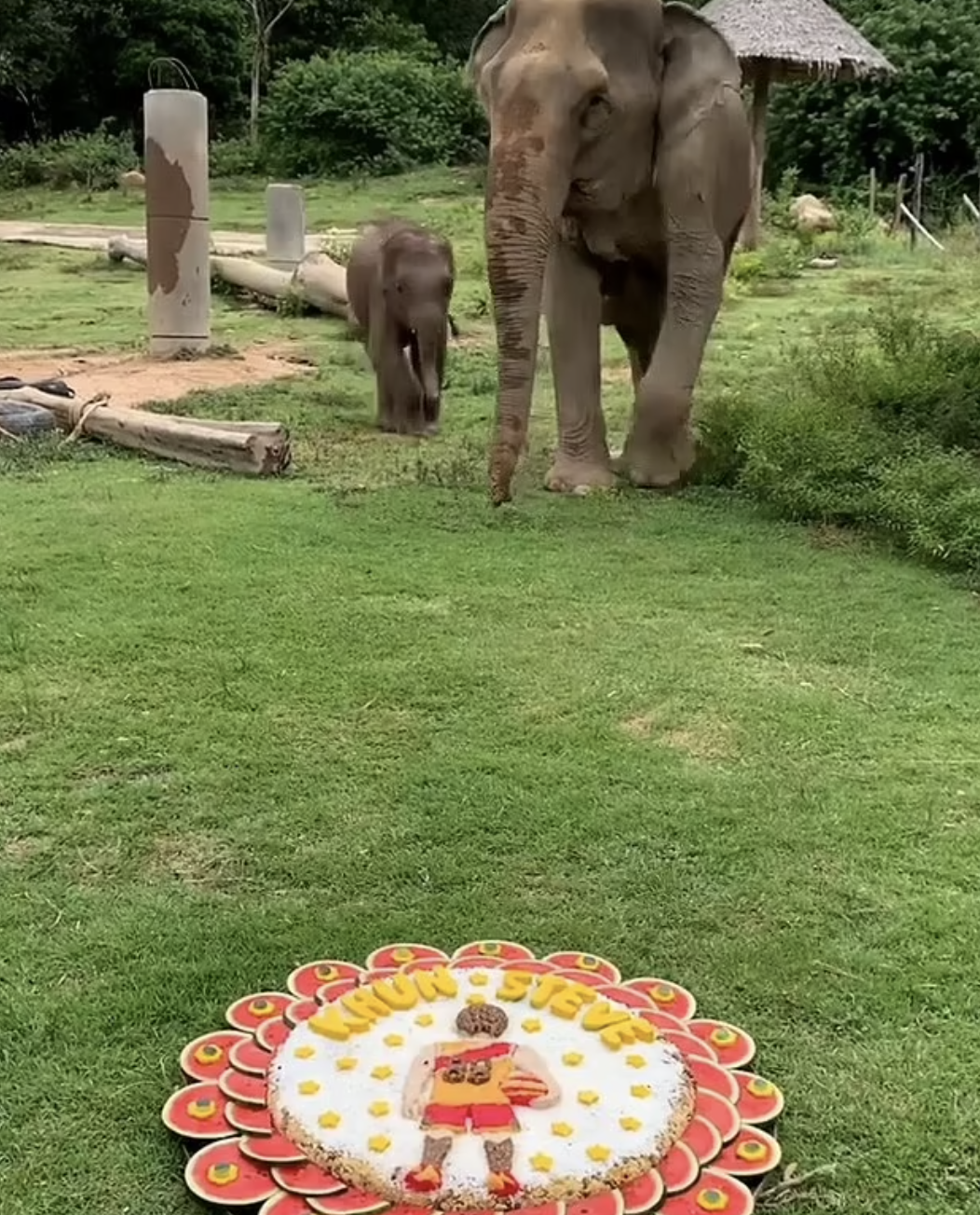 The hilarious moment happened at the Samui Elephant Haven in Thailand. The staff here used rice, watermelon, bananas and grapes to carefully prepare a cake for one their oldest residents – the 70-year-old female named Seenin. But only to see their efforts going down the drain, when one of the calves spotted the feast.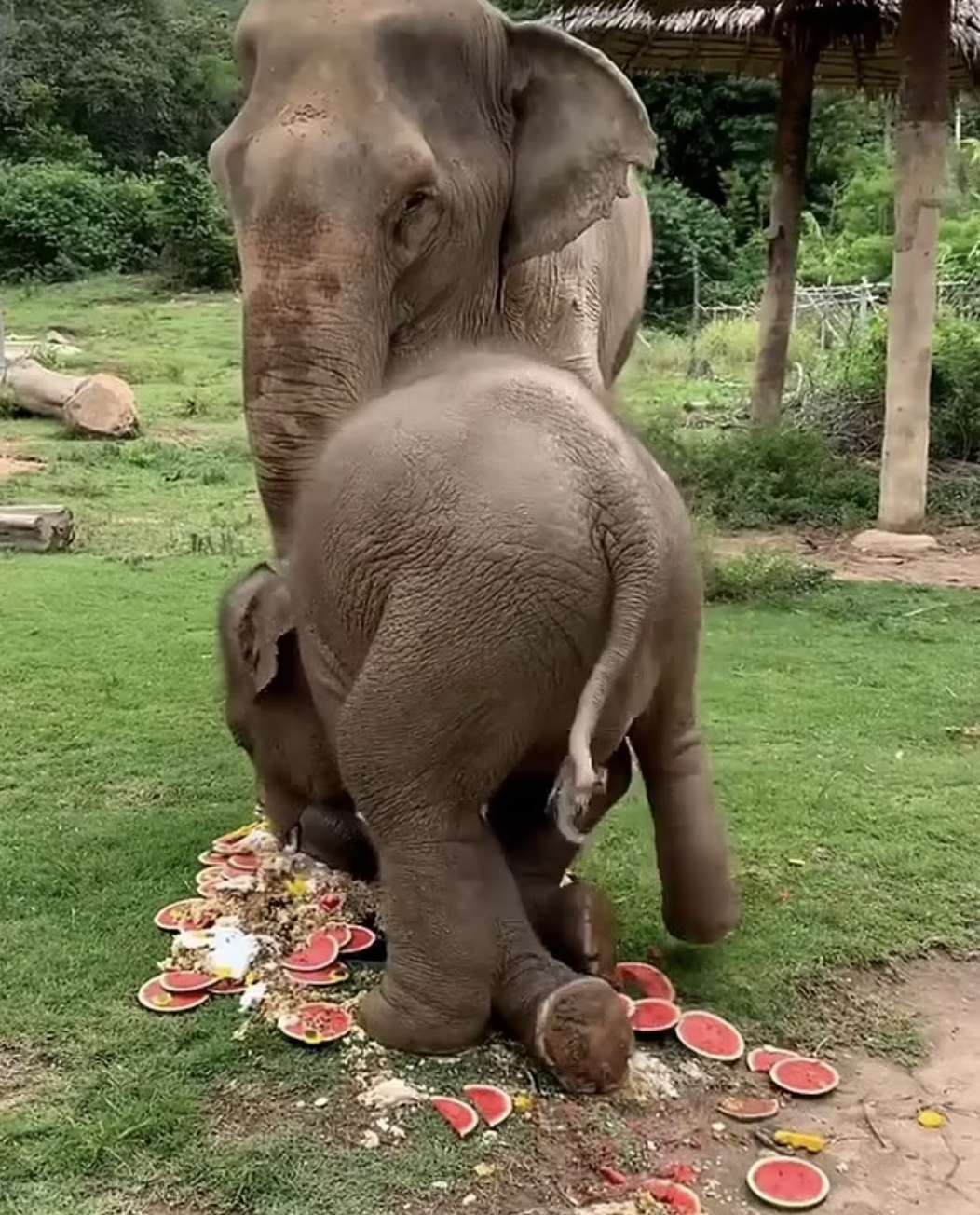 Seenin's nephew – two-year-old Haven – ruined the moment, after stepping on the cake. Soon as he spotted the delicious-looking meal, he just run towards it and start to demolish it. Nonetheless, his granny still kept her calm, but just when she tried to grab a pice of watermelon, the things got worst.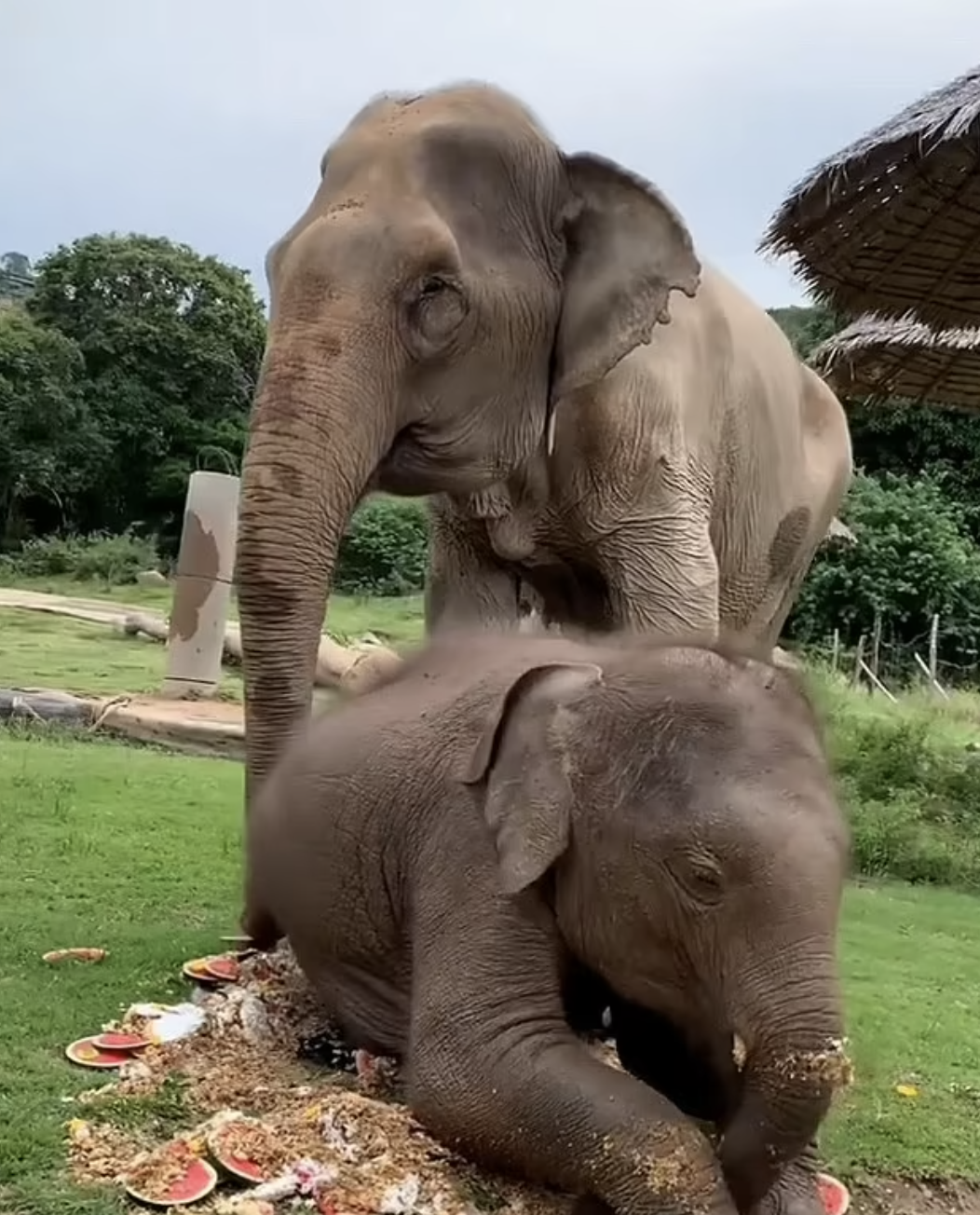 When Haven noticed there was an untouched part of the cake, and his grandmother was still able to eat it, he just got to work to complete his demolishing mission. So he just laid on the cake and spread it all over the place, completely covering himself with food. But how could anyone get upset on him!?
The sanctuary shared the comical moment online! Take a look:
 

View this post on Instagram