If you ever asked what pure happiness looks like, it's pretty easy to find out. You take a litter of Golden Retriever puppies and a little boy, and you put them together in a backyard. The outcome it's gonna be sweetest thing you'll ever witness. Well, thankfully, someone has already did that, so all you have to do is to watch it – because they even caught it on camera – and enjoy it!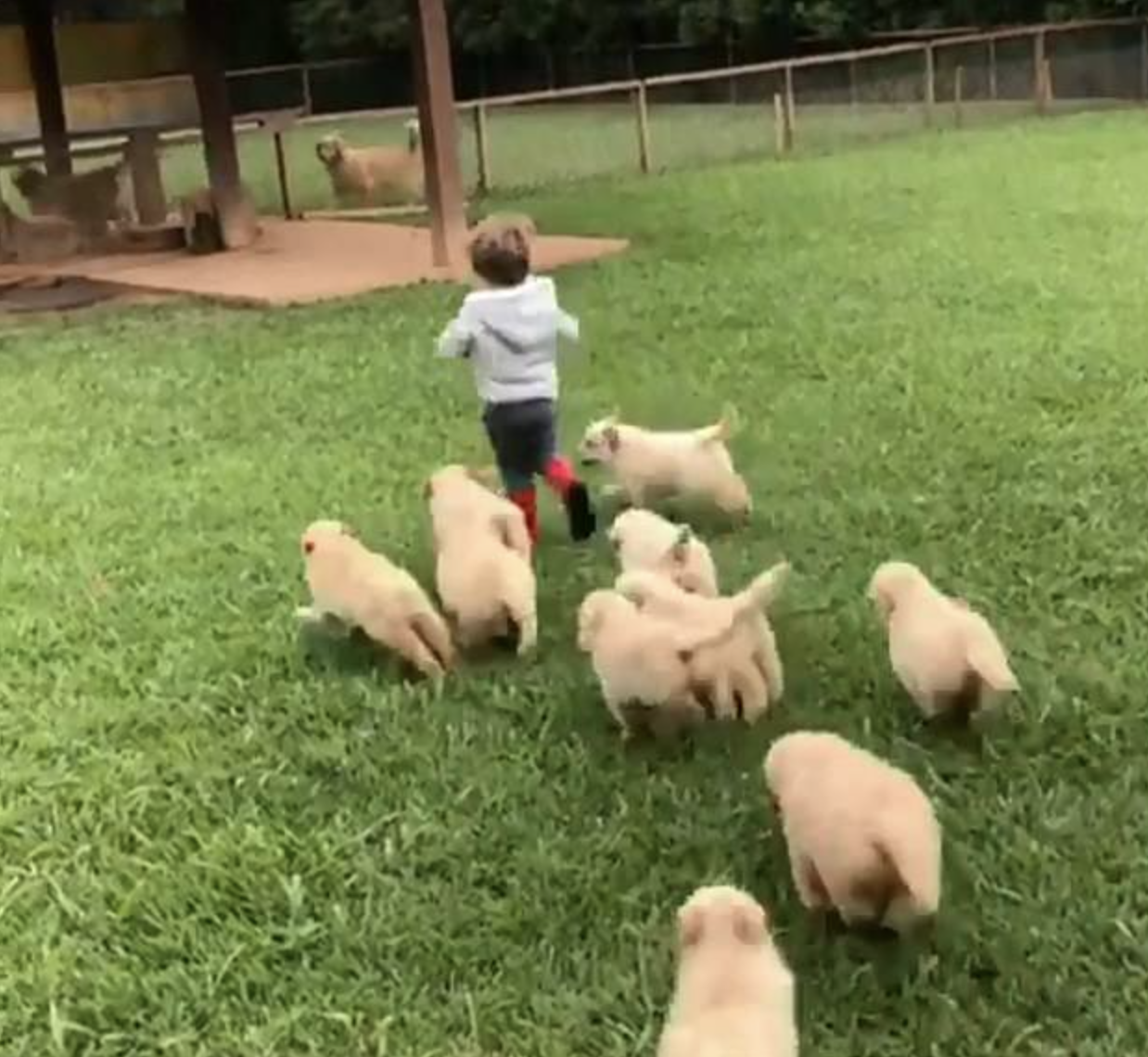 In a short footage, a little boy is filmed while being chased around by a bunch (I counted at least seven) of adorable puppies, and as it turns out, he's having the time of his life. The moment was caught on camera in São Paulo, Brazil, and it shows the toddler laughing of joy while running around his backyard with the sea of puppies on his footsteps.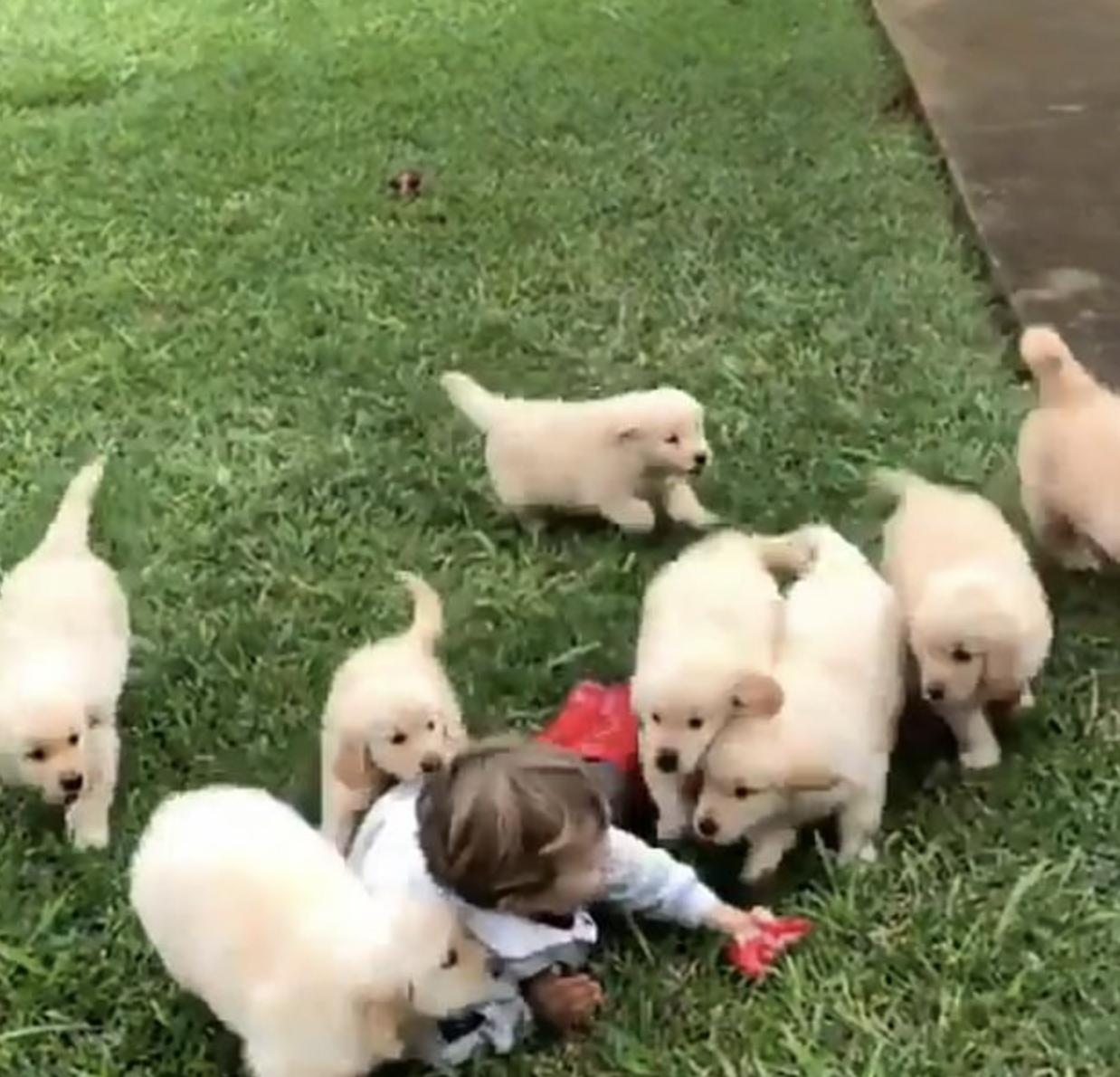 It didn't take too long until, the energetic puppies manage to tackle the boy down on the grass, and then it's when the lovely part begins, because all they want are kisses and cuddling; and they get plenty of them!
 

View this post on Instagram

 
The adorable footage was initially shared on Instagram and people immediately fell in love with it. "Get ready for the biggest attack you'll see today!!!" reads the caption in translated from Portuguese. "According to parents, the child [had] a good time!"
Watch the sweet moment below, and get ready to smile!